Top Tastes is my usual run-down of tastes over the past two weeks. Rather than a list of all-time favorites (another thing altogether), it's highlights since my last newsletter, often from new openings. Many don't make the cut, being a revisit written about before or simply not as stand-out as dishes mentioned.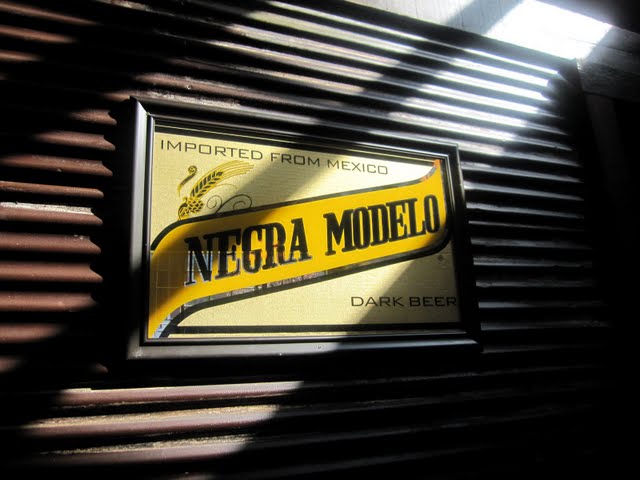 SAVORY – SEAFOOD

• Bar Tartine is getting my vote yet again (see last month's Top Tastes) with Pickled Sardines ($13): flaky and full, paired with an egg, watercress and radish. Lest it sound bland, I assure you, it is not. Nuanced, vinegary, with just the right emphasis on the salty…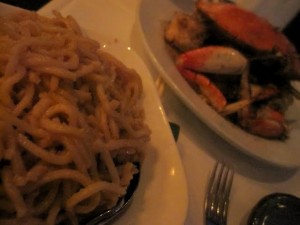 • Siam Lotus' Thai Tacos, or Nom-Beauang ($6.95), has been covered in the SF Guardian, my employer, years ago, but I finally tried them, and they were right: an appealing "taco" in a paper thin rice shell with shrimp, chicken, peanuts and tons of shredded coconut.
• Though I've long been partial to Thanh Long, at a recent visit to elegantly old school Crustacean, from the same owners, I found the same tantalizing Roasted Crab (market price) and addictive Garlic Noodles ($9.95).
SAVORY – MEAT
• Raw Beef Salad ($18) with egg yolk at Inner Richmond's To Hyang (ask for it – it's not listed on the menu) is big enough for two. A gleaming mound of raw beef may sound frightening but this a truly fine dish full of flavor, both sweet and beefy. With a deft hand, a Korean mother cooks the best Korean food I've had in SF (!), as her daughters serve in this humble eatery toned in yellow and white. This restaurant is a treasure and should be on everyone's radar for excellent, non-BBQ Korean food.
• Cheers for slow-braised Snake River Farm Waygu Beef Cheeks with pretzel crust on spaetzle, choucroute gratin, scented with beer sauce at Fleur de Lys (one dish in a $72 3-course menu, $82 4-course, or $95 5-course). Paired with a recommended Rhone, Alain Graillot Crozes Hermitage Rouge 2007 Syrah, plummy, black-pepper notes mix well with the oozing tenderness of the cheeks.
SAVORY – VEGETARIAN
• Kezar Bar & Restaurant's giant Potato Pancakes ($13) with Andouille sausage, applesauce, sour cream, satisfied my cravings for New York Jewish delis where I'd load up on potato pancakes and blintzes in my teen years on the East Coast. This is pub food done well, with Anchor Steam's Old Foghorn Ale to boot (along with great beers on draft).
SWEET
• Ever since Bong Su closed, I was sad to lose sweets from husband/wife team, Dennis & Catherine Eloise Leung… but to my delight, they opened Delise, a "dessert cafe" featuring baked goods and their inventive, often Asian-tinged ice creams ($2.25 single, $3.50 double, $4.50 triple scoop). For me, it's a not too convenient location near Fisherman's Wharf, but when I can go, I taste every flavor (usually around six). Favorites so far? Certainly Pesto with candied pine nuts and olive oil is a stand-out. Coconut Kaffir Lime Sorbet is an aromatic flavor-punch – and it's vegan. But I find myself wanting a repeat of Toasted Rice, simple and straightforward, like a wheaty (and creamy), toasted rice tea.