Virginia Miller | Food/Drink/Travel Writer/Editor
The Perfect Spot, Founder — The World's 50 Best Restaurants' Academy Chair
Dining/Travel Column: The Bold Italic — Table8 National Editor/VP (2015-2018)— ZAGAT SF/NorCal Editor (2013-2015) — SF Bay Guardian Critic (2008-2012) — Judge or Lead Judge at SF World Spirits, Tales of the Cocktail Spirited Awards, IWSC Spirits, Nola Spirits Comp, Whiskies of World, ADI International Craft Spirits, etc. 
Regular Outlets & Freelance: — Distiller Magazine — Whisky Magazine — Gin Magazine — Rum Magazine — Liquor.com — Food Republic —  WhereTraveler — Time Out Dining & Drink — Haute Living — Oakland Magazine — Wine Access

Alaska Airlines Magazine, Whisky Magazine, Thrillist, The Times London, Paste Magazine Travel, Eater, Tasting Panel, PureWow, Drink Me, Citysearch, NBC's The Feast, Blackboard Eats, Tasting Table, Grubstreet — Books: Pur in Spirit, Distilled Stories

You could call me obsessed. Passionate. Or both.
I visit over 600 restaurants a year (I have surpassed 12,000 restaurants and over 20k cocktails bars visited the world over), keep spreadsheets of favorite restaurants, bars, cafes, chocolate, coffee, cocktails, spirits, wine, beer standouts in every neighborhood of my home city and cities I travel to.
When you skim through food guides and best-of restaurant and bar lists, and rarely find any places you haven't been to, you've got an addiction. Add all that with a lifelong passion for writing, eating, connecting with all manner of people and exploring the world, you must share that love, and that is what I do.
This article I wrote during my days as Zagat editor explains my philosophy of eating everything: of being able to change and train one's palate, which I believe should be a requirement as a food writer/editor. I grew up in a teetotaling household, never went through a party phase, but became a spirits geek and writer since 2007, judging in the world's biggest spirits and cocktail awards, in addition the nation and world's major dining awards.
Out of the few thousand articles I've written for over 60 global publications, here are just a few samples:
— Interviewing the Owners of Legendary Kokkari in San Francisco, Zagat
— Japan's Distilleries & Bars: Past & Present, Whisky Magazine
— The History of San Francisco's Chinatown in 10 Dishes, Food Republic
— Welcome to Paradise: The Magic of Cognac, France, Tasting Panel
— Taipei's Burgeoning Cocktail Scene, Liquor.com
— Is Shochu the Next "It" Spirit, The Bold Italic
— Changing Tastes: You Can Learn to Eat Everything, Zagat
How I Became a Food/Drink/Travel Writer & Editor
I've been a San Francisco resident for two decades, growing up in the NYC (New Jersey) and Los Angeles (OC) metropolitan areas, though I was born in Oklahoma City and lived in Kansas City, MO, until I was 6.
My full time positions in the industry include Zagat San Francisco/Northern California Editor, assistant editor at Distiller Magazine, the SF Bay Guardian food critic for 5 years and VP of Content/National Editor at Table8, leading a team of writers and content curators, managing and editing editorial on dining in 15 cities. As I managed editorial and restaurant ratings in each of those cities, I curated/handpicked top restaurants for each city in our reservations app, and created our unique user-critic restaurant ratings and awards programs. I've also had regular columns or written in every issue of roughly 20 online and print publications.
— WRITING/COLUMNS/PUBLICATIONS
I've written/write regular articles/columns at Bob Cut Magazine, Gin Magazine, Liquor.com, The Bold Italic, WhereTraveler, Food Republic, Time Out Magazine (+ the food and drink sections in print), Cocktail Lovers Magazine, Haute Living, NEFT Bartender Spotlight, Wine Access and Distiller Magazine, where I write articles in every print issue and online since 2013, as well as author a monthly bottle review column.
I have written for over 60 online and print publications, including Zagat, Thrillist, Whisky Magazine UK, The London Times, Paste Magazine – Travel, 7×7 Magazine, Eater (I also regularly filled in as guest SF editor for Eater and Grubstreet), WHERE Magazine & Guestbook, Tasting Panel, Drink Me Magazine, Spoonwiz, PureWow, 944 Magazine, "best of" lists for NBC's The Feast, Daily Gourmet, Citysearch, Blackboard Eats, and Whiskey Wash.
I helped write and edit the spirits/distilling book Distilled Stories, and wrote the introduction to the book Pur in Spirits, an artistic cocktail book featuring all female bartenders with retro-style photos by the great Kelly Puleio.
— JUDGING/AWARDS
I am the W. North America Academy Chair for World's 50 Best Restaurants, one of 28 in the world and 3 in North America, which means I choose all 40 voters (judges) in Western US & Canada as well as vote myself.
I judge in countless dining, cocktail, spirit and cooking competitions, including confidentially for a number of major international and national awards, as well as spirits judging for San Francisco World Spirits, IWSC (International Wine & Spirit Competition) in England, The GGRA's Saucy Awards, Tales of the Cocktail's international Spirited Awards, Nola Spirits Competition, World Gin Awards, Whiskies of the World, Good Food Awards, etc. I've been blind judging spirits for a decade (and a lead judge 5 years for ADI's annual Judging of American Craft Spirits.
—TV
I host and chose locales and bartenders to feature as I guide this walking tour of San Francisco on Jeff Bradford's Beer, Wine & Spirits: Drink Destinations show. I've been on in a San Francisco episode of the Cooking Channel's Best in Chow with host Chris Nannarone (reviews of the episode here and here), and have been the final choice post-audtion for TV show concepts that would have aired on Food Network and Travel Channel.
—SPEAKING
I've been interviewed on podcasts like Modern Bar Cart. I moderated a weekly hour-long panel of major chefs, restaurant and bar industry figures for the GGRA in 2020 and 2021. I've spoken about my travels and trends around the world at multiple ADI Gin Summits and Bourbon Summit. I've moderated numerous panels at GGRA's Industry Conference, ADI's annual Distilling Conferences in multiple cities.
For Commonwealth Club (live audiences and via podcast), I've interviewed NY Times wine writer Eric Asimov (listen here) and moderated distillers panels (listen here). At companies like Google, I've interviewed NY Times cocktail and spirits writer, Robert Simonson (watch here).
— CONSULTING/CLASSES
I provide in person tastings and casual classes for the layperson on spirits, cocktails and food (class examples here), typically for companies, home events and the like.
I consult with restaurants and bars on drink menus, making menu recommendations (outside brand or distributor loyalty with a well-rounded drink list in mind), sharing current regional, national and international trends, creating app and site content/verbiage, feedback on menus, themes and concepts, and training staff on how to best talk to customers.
My consulting and class options are found here.
— PAST CAREER
Historically, I worked at the California Culinary Academy (CCA) with emerging chefs and hospitality managers and in HR management at companies like Genentech and the Bay Guardian. In 2007, I launched The Perfect Spot in response to constant requests from friends and strangers for where to go, what to eat and drink based off my extensive, daily, on-the-ground research.
THE CONVERGING OF LOVES
Though music is one of my greatest loves, if you know me, you know I dig deep in every subject I love: culture, books, film, theater, history, philosophy, religion and travel, subjects I can discuss endlessly.
Writing – I've been illustrating and writing my own books and poetry since I was a girl, reading day and night (which I still do), taking numerous writing classes and a member of SF and Berkeley writing groups.
Here, an interview with me by State of Digital Publishing on my work process and writing disciplines.
Food – Part Sicilian, part German, with a little English, Danish and Swedish thrown in for good measure, I've naturally grown up with an appetite. My Sicilian-English-Danish Mama daily cooked for me, my father and my three siblings and we always ate family meals together.
I grew up up bi-coastal with a bit of Oklahoma and Kansas City thrown in for a dose of soulful "down home" in my city-loving heart. After growing up near Disneyland and inspiring beaches in Southern California from age 6 to 13, we moved across the country to New Jersey, just outside New York City, when I was 14. NYC confirmed my city soul. With its wildly diverse beauty, range and peoples, California constantly inspires me. I blessedly grew up in areas so ethnically diverse, once I began traveling, I felt at home as a citizen of the world.
Family – I have an extensive family: the Sicilian side is a huge mix of aunts, uncles, cousins, second cousins, mostly based in Oklahoma, with siblings and family scattered from Denver to Detroit. The Renaissance Man, as our friends call him, is my husband and best friend, whom I've known for two decades. He's a theater acting major, musician (plays three instruments), writer, photographer, woodworker, maker of his own high-end clothing and leather goods. He shares my passion for travel, food, drink, the arts, peoples of the world, so together we're an inseparable team. He taught me photography, created this website, keeps me constantly sharpened by his sharp wit, depth and profound character.
INSATIABLE HUNGER for TRAVEL
My love for food evolved when first traveling overseas. In 1999, I spent three life-changing months in Vietnam and Thailand working in orphanages and inner city slums, plus three months in San Francisco working with homeless in the Tenderloin.
I then traveled alone through 10 countries in Europe and Morocco for three months. When I returned to Southern California after a year away, I would never eat (or live) the same way again. Hunting for "the real", I avoided chain restaurants like the plague, seeking local and authentic – not an easy feat in Orange County!
Moving to San Francisco soon thereafter rapidly accelerated my knowledge of food, with endless discoveries in this truly unique, pioneering food/drink city. I travel with as acute a hunger as I live my day-to-day life (check out my Wandering Traveler section). I've…
– roamed the hills and distilleries of the Scottish Highlands and Speyside, Scotland
– dove into studying Sichuan cuisine in Chengdu, China
– explored Tokyo's legendary (now-closed) Tsukiji Fish Market with a famed sushi chef
– on multiple visits, stayed in the most famed Cognac chateaus of Cognac, France, hanging out and dining nightly in the houses with master blenders, distillers and brand ambassadors
– spending a private day with the Buddhist nuns at Jinkwansa Temple eating their lovingly-made temple food in the mountains at Bukhansan National Park in S. Korea
– eaten my way through mountain towns, dining on impeccable lake fish and cheeses in multiple trips around Switzerland
– multiple two-week BBQ road trips through the deep South (Tennessee, the Carolinas, Georgia) and across Texas, researching 'que sauces and styles
– drove through the mountains of Oaxaca visiting remote mezcal distilleries seeing ancient, clay pot distillation
– made pisco (stomped grapes by foot!) in Peru and ate at some of Lima's greatest restaurants
– evolved my love for classic cocktails (thanks to master barman, Chris McMillian) and studied Creole and Cajun cuisine (hundreds of spots later) over 13 years of annual research visits to my beloved New Orleans
– chowed down in pho bars and on bahn mi in one month all over the country of Vietnam
– dug deep in coffee plantations around Panama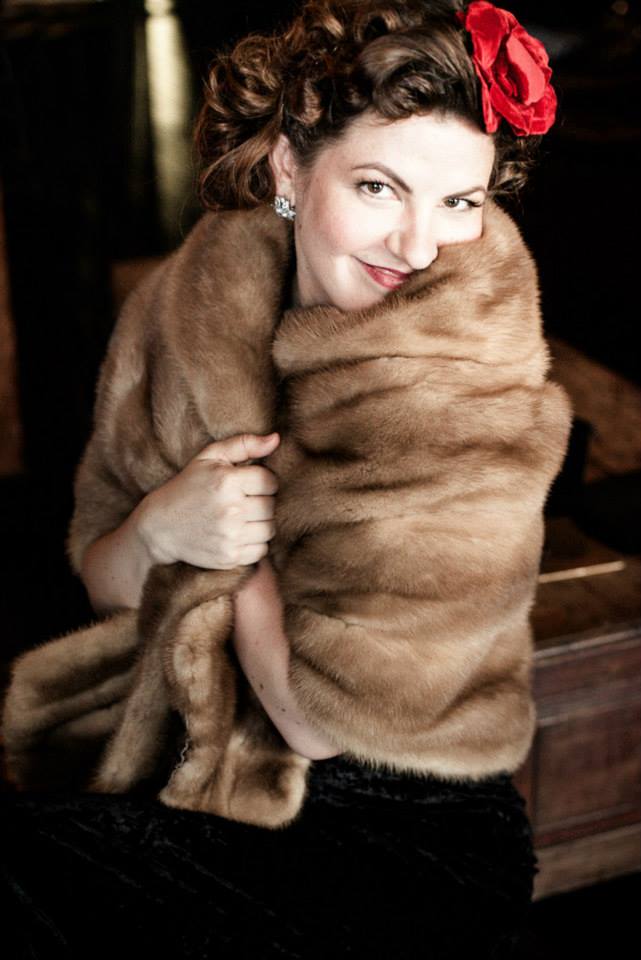 – fell in love with the people, cuisine and countryside of Ireland, tasting Irish whiskey straight from barrels & on an island off the coast as well as visiting pubs, farms, cheesemonters and restaurants across the country
– dug into the magical cocktail & spirits bars and the Michelin-starred cuisine of otherworldly Japan
– got hooked on Low Country and Gullah cuisine eating through Charleston and along the S. Carolina coast
– fell in love with REAL schnaps in Austria and Germany
– picked grapes in Sauternes & explored all the wine regions of Bordeaux, France
– left no stone unturned when it comes to the restaurants, hawker stalls & cocktail bars of Singapore
– ate couscous and lamb with my hands in Morocco
– savored Austrian wines and cuisine in Vienna, Innsbruck and Salzburg, Austria
– created a tequila from the ground up with a major brand and have traveled through distilleries and agave fields in Jalisco, exploring the restaurants and bars of Oaxaca, Guadalajara and Mexico City, Mexico, over many trips
– visited gin distilleries in London, and countless restaurants, markets and food events over two month-long trips
– dove into the international tastes — and perfect dim sum — of Hong Kong
– roamed the most incredible seafood markets of my life — and cidre (cider), wine, spirits & beer producers — in northwest Spain (Galicia)
– braved haggis and pubs in Edinburgh and Glasgow, Scotland
– pushed my spice/heat tolerance to regions beyond over two months in Thailand
– markets to restaurants, explored the burgeoning food scene in Bogota, Colombia
– sampled beers and sausages (and in Berlin, stellar Turkish food & cocktails) in Munich, Mainz and Berlin, Germany
– dove deeply into beach towns and local foods in multiple visits to Oahu, Hawaii the Big Island, Maui & Kauai
– ate the lushest fruits on the Venezuelan coast
– from Barcelona to the south of Spain, no part of Spain has charmed me more than the unsung region of Galicia
– sipped at the bars and dined in the best of Paris' restaurants
– digging in at historic seafood, meat and produce markets with Michelin-starred chefs in Seoul, Korea
– after three visits, deeply love Tyrolean food and wines on the Italian/Austrian border across Austria and in Italy's Alto Adige and Dolomites regions
– scoured Amsterdam, visited genever distilleries across the Netherlands and hung out with Bols Genever's international bartender finalists for Bols Around the World competition
– hunkered down in Belgian beer bars and over moules and frites in Belgium
– 20 years and many visits later, I've deeply tasted my way through Italy's Emilia-Romagna, Friuli, Alto Adige, Tuscany, Rome, Florence, Venice, Milan, Lake Como/Lombardy, Cinque Terre, Dolomites, Bassono Del Grappa and my roots of Sicily — specifically the Aeolian Islands — visiting some of these areas multiple times (if it wasn't clear, Italia is my favorite country)
… and the list goes on.
I consider SF, New Orleans & NYC the 'holy trinity' of US cities. Besides the Bay Area, NY and LA areas are a huge part of me as I've spent a great portion of my life in both. I'm deeply connected to the spirit of New Orleans – the music, soul, people and food. But I love the South in general from its soulful food to its world-changing music. England and Italy are my roots and where I always long to return. Never do I feel quite as at bonded with people as I do in Asia, with Japan being my favorite place on earth second only to Italy. Scotland haunts and stays with me.
PHILOSOPHY
Though I have often worked 6-7 days a week in this career for minimal salary (ever grateful for consulting and classes to pay the bills), I am not given a budget to eat out by media employers or for any freelance article assignment, other than when I had a company card for travel expenses when I was national editor.
I often spend more eating out than I make writing about it, especially with my philosophy to only write about where I have visited and tasted myself — what I would recommend personally to you, the reader.
While I attend many industry events, press meals and am sent spirits, wine and food samples, I will not write favorably about a place or product because I received a "comp."
I'm fiercely and ethically devoted to honesty, though I tend to not write about a place if it disappointed, rather providing constructive criticism for the places and tastes that still feature enough positive elements. There are too many great places to share with readers and I'm not in the business of bashing small businesses and those who sacrifice so much to open them — and keep them open. But I will tell readers when elements were "off".
I truly love this industry and the amazing, hardworking people I've met worldwide. The goal is constructive honesty and sharing the best of my constant research with my readers.
Save
Save