"A cocktail hath the soul of wit, it is brief. It is a jest, a bon-mot, happy thought, a gibe, a word of sympathy, a tear, an inspiration, a short prayer. " – Sportsman/travel writer, Francis Francis in Nineteenth Century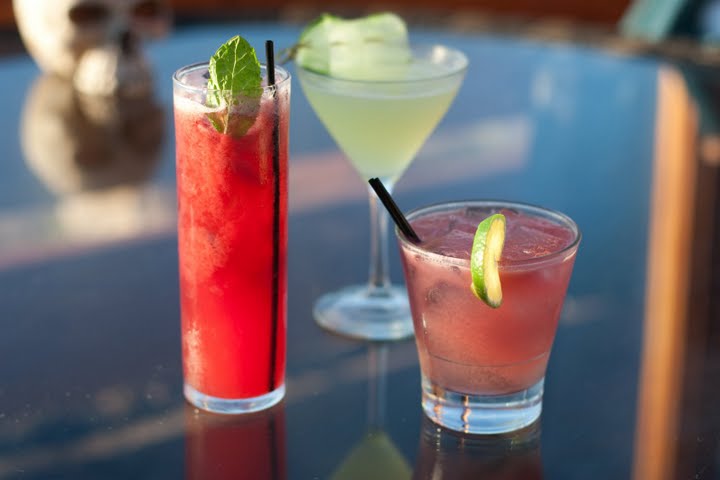 COCKTAILS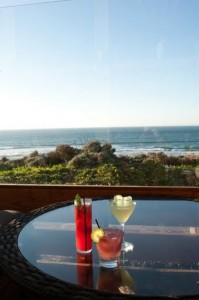 • Neyah White at Nopa can always be counted on to create a superior cocktail… Nopa's sherry cocktails are influenced by his recent travels in Spain. Post Exchange ($9) is bright with Pedro Ximénez sherry, Bulleit bourbon, lemon juice and egg white. Puro ($9) is a smoky nightcap of Diplomatico rum, Oloroso sherry, Pedro Ximénez sherry, Angostura bitters, the glass first seductively filled with smoke. Non-sherry cocktails are equally stimulating, including a Westward Old Fashioned ($9), made of small batch spirits across the country: Wasmund's Single Malt from Virginia, rare North Shore Mole Gin from Chicago and Oregon's Ransom Old Tom Gin.
• Victoria D'Amato created the drink menu at La Costanera in Montara, between Pacifica and Half Moon Bay. Though I'm sad not to see her there making my drink, the cocktail menu (all $10) reflects her sensibilities with fresh fruit purees and homemade syrups. A change of pace from a margarita is La Montara with Sauza Horintos Reposado, hibiscus juice (gives it a pinky tinge), lime and a light jalapeno syrup. Pisco de Agave had a bit too much agave nectar sweetness for me, but I loved the fresh cucumber juice and lime with Pisco Acholado. Best of all is breathtaking ocean views and fire pits as you imbibe.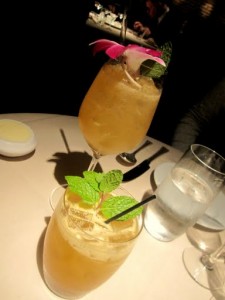 • Tiki torches welcomed outside of Jardiniere, a favorite of mine, during their one night only (11/9) Tiki Dinner (though every Monday there's a themed $45 prix fixe). Guest bartender, Martin Cate, of the soon to open, highly-anticipated Smuggler's Cove, served three of his island-friendly cocktails all night. No one makes tropical drinks like Cate and out of all three he served, my favorite was Don's Beach Planter ($10) with Rhum Neisson, brandy, Coruba rum, pineapple, passion fruit, lime, Angostura bitters and Herbsaint, the latter two ingredients keeping it nuanced, lush, the right amount of sweet.
WINE
• Wow, is my sadly inept descriptor for 2004 Alsace Zind-Humbrecht Gewurztraminer, blissfully enjoyed with friends at Circolo. Mineral notes, hints of rose petal, it confronts with layered complexity. I fell in love immediately.
• At One Market's Weekly Beast Goat dinner, the vanilla, cedar finish of 2005 Millbrandt "Traditions" Merlot held up with a ham-like Goat Leg course.
SPIRITS
• A special session on 11/10 (held at Conduit) with Leblon Cacahca's Master Distiller, Gilles Merlet, visiting from Brazil and Cognac, France, included a rare bottle of unfiltered cachaca and cocktails from Reza Esmaili, Conduit's bartender. Reza created three lovely cocktails, including a lushly smooth Avocado mi Amor with avocado, key lime, agave nectar, pure cane juice, and, yes, cachaca. We tasted pure cane sugar juice and learned of distilling processes for cachaca. A fine way to spend an afternoon.