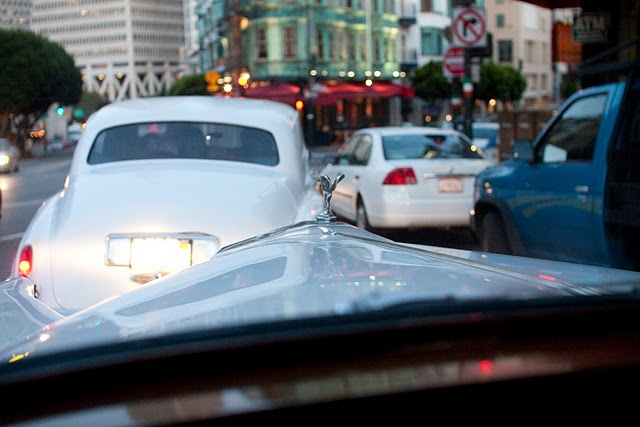 So this one of those special media events it could get annoying to hear about if you couldn't attend yourself, except that it was at three places I highly recommend in a rare Absinthe-themed crawl on May 4, 2010.
Pernod Absinthe, the original absinthe since 1805, hosted an intimate group of writers for an Absinthe Crawl at three worthy locations: the yet to open (scheduled for May 20) Comstock Saloon in North Beach for four classic cocktails, Fifth Floor for three-course dinner with cocktail pairings, ending the night at Smuggler's Cove for yet three more cocktails… all featuring Pernod Absinthe.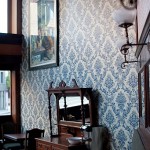 Needless to say, I had to taste, leaving behind way more than I wanted to, as expert bartenders showcased Pernod Absinthe in classics (Jeff Hollinger and Jonny Raglin at Comstock, Martin Cate at Smuggler's) and new creations (Steven Liles at Fifth Floor). Chef Jennie Lorenzo prepared some wonderful food for us at Fifth Floor.
The pinnacle? Being carted around town in a 1961 Silver Cloud Rolls Royce. Three white, one black, they were stunners, with a homey, old-car smell.
As the sky turned dusky blue after sunset, the magic view of San Francisco from behind the dash of the Silver Cloud is an image I will not soon forget. I felt Grace Kelly-ish, dressed up, seeing my city afresh via other time periods. Sheer magic. And an incredible way to experience this, or any, great city.