Jasper's Corner Tap and Kitchen, Downtown/Union Square (401 Taylor at O'Farrell, 415-775-7979)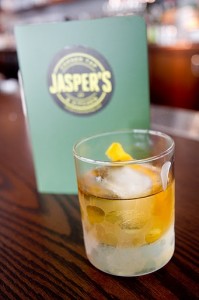 You heard it in my Guardian column a couple weeks ago: Jasper's Corner Tap & Kitchen is going to be a drink destination, no doubt about it. Pair its all-star bartender line-up and impeccable cocktail menu with 18 beers on draft (like Telegraph Reserve Wheat from Santa Barbara), a fine wine list with playful categories like "Flower Power" and "We've Got the Funk", satisfying bar food, (eventually) open-all-day hours – and plunk the whole thing down next to Union Square, a perfect tavern space for your downtown rendezvous? The set-up is already screaming hit.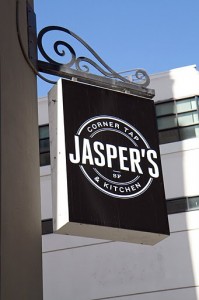 If a sneak taste before opening is any indication, it's the type of place to bring friends for casual comfort food – house-made sausages, fish and chips, and lamb shepherd's pie — with well-crafted yet un-fussy cocktails or craft beers in a space that manages to be industrial and warm at the same time.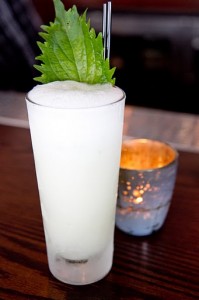 Bar service bodes well with a talented staff that includes not only Kevin Diedrich (formerly of Burritt Room and NYC's PDT), but also Brian MacGregor (Jardiniere), Francis Kelly (Ponzu, Presidio Social Club), and Allison Webber (Portland's Irving Street Kitchen and The Gilt Club).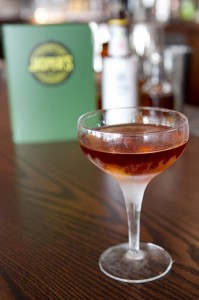 As bar manager Kevin Diedrich told me, the menu is meant to be "approachable and not too geeky," yet in signature Diedrich style, perfectly balanced and nuanced (for a delicious example of Diedrich balance, try his Soda Jerk, in which blanco tequila and Campari get tart with hits of lime and passion fruit, then fizzy and gently sweet with cream soda and egg white).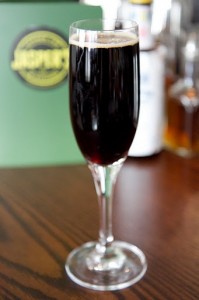 Upping the game, Jasper's will be the first known bar to have Bols Genever on draft! Starting next week, get your fill of a beloved Dutch spirit, flowing fresh and lush. Stay tuned for future unusual draft and barrel-aged offerings.
Enjoying Adam bar bites (Berkshire pork riblettes, anyone?), I tasted through a wide range of the cocktail menu.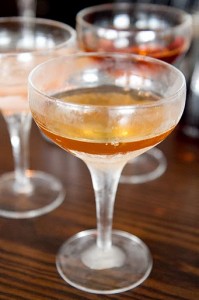 With playful descriptions under each drink and plenty of house bitters and syrups, it satisfies the cocktail aficionado but, as Diedrich mentions, keeps bartenders and customers happy by not being painstaking or pretentious. Some drinks only have a handful of ingredients, others require a simple mix and stir and they're ready. Elegant but straightforward.
With location, talent and hip casualness on its side, I can bet this will be destination for locals and tourists downtown.
** Cocktail recipes are Kevin Diedrich's unless otherwise noted.