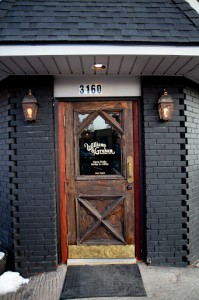 Since my last visit to Denver in the Fall, I've had another visit with brother, sister-in-law, and dear friends this winter, finding even more reasons why Denver's dining and cocktail scenes are small but vibrant, growing by leaps and bounds… more interesting a scene than some cities that get more press.
Cocktail Haven
WILLIAMS & GRAHAM, Highlands (3160 Tejon St., Denver, CO 80211, 303-997-8886)
Visiting Williams & Graham three weeks after it opened, I couldn't help but be smitten with (yes, another) speakeasy theme in an old bookshop storefront, complete with Bob Cratchet-esque book ledger where reservations are kept in a small, book-lined entrance. Disinterested hosts (my one complaint) opened up a "secret" bookshelf door (where we passed an already waiting few at 5pm), into a dim, wood-lined room with intimate booths, a wood bar with Old West saloon vibe, red walls and moody lighting.
Denver's lucky to have Sean Kenyon in their midst. He opened Williams & Graham with a proven track record of great bar menus at Euclid Hall (which I wrote about last visit) and formerly Steuben's. Unlike longtime speakeasies that led the trend (such as our own, longtime Bourbon & Branch in SF, or the much newer neighboring Denver speakeasy, Green Russell), there are no rules or reservations required, though I would recommend them or utilize their call ahead process the day-of to be put on a waiting list since most nights there will be a wait. Kenyon's goal was to open a quality neighborhood bar without pretension – it is also blessedly a magical, transporting setting.
Tattooed, mustachioed Kenyon is the ideal bartender: he warms up with a dry sense of humor and welcome East Coast attitude (we share a New Jersey past, I soon found out). I enjoyed his whole bartending team, weaving in and out of conversation with them and my companions at the bar as we sipped the likes of a refreshing, smoky La Pera Fumada ($8), mixing Del Maguey Mezcal Vida, muddled pear, lemon, honey, and Angostura bitters, topped with ginger beer. The Tokyo Dagger ($10) satisfies my Japanese whisky and bitter cravings utilizing Yamazaki whisky, Bonal (the bitter), and Lusta San Emilio Pedro Ximenez Sherry to round it out.
The menu is an engaging read (if you can read in the dim space) grouped by spirit categories with summaries of each written by nationwide experts, including our own Jon Santer at Prizefighter and Dave Wondrich. Other drink pleasures include The Smoking Frenchman ($10), a ginger/cognac cocktail made with Prunier Axel Gay Cognac, Domaine de Canton ginger liqueur, Angostura & Bitter Truth Lemon Bitters, it's subtly smoky with a Talisker rinse.
Next time I'll try the intriguing food, from snacks like candied popcorn ($3) mixed with with peanuts, masala caramel, and fleur de sel, to boar bacon ($16) with wild mushroom fricassee. Dessert includes sweet/savory blends like chocolate beet cake ($6) with spiced walnuts and chevre cheese.
Kenyon says people return to bartenders not drinks. In the case of Williams & Graham, the bartending team would bring me back. Thankfully, so would the environment and the drinks. Call it the whole package. I'd call it Denver's best bar.
Restaurants
ROOT DOWN, Highlands neighborhood (1600 West 33rd Avenue Denver, CO 80211, 303-993-4200)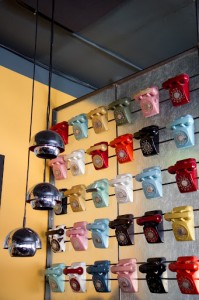 You could call Root Down hipster, and it is, with spacious, funky rooms lined with brightly colored vintage telephones and Esther Williams' era swimming photos. I hit up brunch where pitchers ($28/$8 glass) of The Hummingbird (St. Germain, sparkling water, Cava brut) flow alongside coffees from fine local coffee roaster, Novo. Besides coffee, I went for Beet Down # 2 ($11), a rosy pink cocktail, which I wished tasted more like beets. Instead, you taste the gin (London dry), Aperol, Domaine Canton ginger liqueur, lemon and mint. A Cardamom gin fizz ($10) likewise would have benefited from a strong hit of cardamom with Plymouth gin, lime, cream. Both are better conceptually than in execution, though the base recipes could be great. They barrel age Last Words and Martinis, a generally playful, if not overwhelming, cocktail list.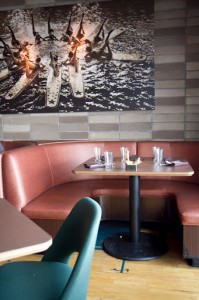 Lemon ricotta poppyseed pancakes ($5/9) with spiced rhubarb syrup aren't the best I've ever had of that combo (though certainly good), but they corner Eggs Benedict ($10), whether "classic" with house-cured heritage Canadian bacon, a Root Down Benedict, with quinoa "English muffin" and Iberico cheese, or Shrimp and Grits Benedict. A pulled pork omelette ($10) with smoked mozzarella, scallion puree, lime creme fraiche, and pickled habaneros, wasn't as tasty as it sounded (pulled pork was a tad bland), but a fried egg sandwich ($9) on a croissant hits the spot with romesco sauce, Iberico cheese and avocado.
Many dishes are available gluten free or vegan, which will please some. Though I want to return for dinner, I'd wager the hit-and-miss nature of daytime offerings might hold true at night… but all in all, the place is so much fun and ideal with friends that everything automatically tastes better.
TRILLIUM, Five Points/Northwest (2134 Larimer Street, Denver, CO 80205, 303-379-9759)
By all accounts, I should have been in love with Trillium – though it is a worthwhile Scandinavian restaurant. Years before Scandinavian food became the hottest culinary movement on the planet, I bemoaned the lack of Scandinavian restaurants and cuisine in the US, getting my fix at stalwarts like Aquavit in NY.
Denver newcomer Trillium has the menu I crave on paper, even if the modern, open dining room of brick and white walls isn't particularly notable. The restaurant serves ambitious rounds of caviar, cheese, and flavored aquavits ($5 for one, $9 for three, $13 for all five), most of which did not work near as well as the infused aquavits at NY's Aquavit. As fun as they sounded, infusions like lemon verbena, golden beet, hot tamale, cocoa & star anise, pear fennel & ginger, tasted more candy-like or unnatural than vividly pure.
Aquavit cured salmon, lemon & dill pickled shrimp, maple sugar cured rainbow trout are bites ($7 each), each bright, none necessarily a standout. Truffled tator tots in hollandaise sauce and Lake Michigan smelts ($11) soaked in buttermilk, fried in cornmeal, dipped in lemon vodka tartar sauce, are happily comforting, if a tad bland.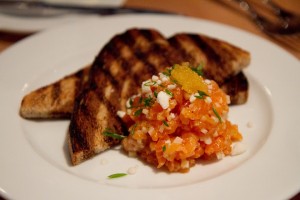 Skagen ($11), a traditional toast topped with cool poached shrimp, dill mayo, salmon roe, fennel salad, on soft, brown butter brioche did me right, as did a steelhead trout raaka ($11), a mixture of the trout, shallots, apple, fennel, horseradish "snow", and whitefish roe, on grilled marble rye. A grilled Harris Ranch beef tenderloin ($28) is an unexpected treat of an entree, with a healthy accompaniment of roasted root vegetables, ultimately decadent in black pepper brandy caramel and bacon whipped cream. It's like a meaty dessert.
In addition to the aquavits, there's local beers on draft and a reisling of the month, which they rightly deem on their menu the most "dynamic and adaptable" white grape varietal. There's also cocktails like the Scotch Bonnet ($9 – named after the pepper) with Black Bottle Scotch, Amaro Montenegro, Dolin Blanc vermouth, Bitter Truth Decanter Bitters.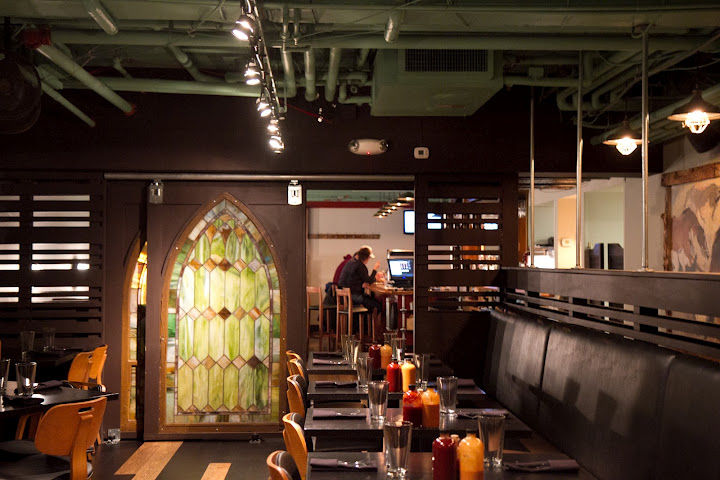 RUSSELL'S SMOKEHOUSE, Lodo/Northwest (1422 Larimer St., Denver, CO 80202, 720-524-8050)
Despite early mixed reviews on the new barbecue restaurant, Russell's Smokehouse, from the Bonnano folks (Green Russell, Wednesday's Pie), I visited the basement restaurant less than thrilled with high prices for BBQ (yes, it is $24 for a combo plate), food pleased in the understated basement with church-like stained glass sliding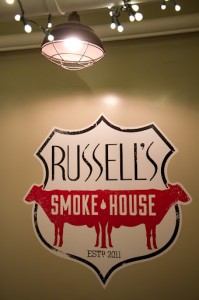 doors and solid cocktails ($9) like a Nuevo Jalisco Sour with Espolon blanco, Leopold's Peach liqueur, Del Maguey Mezcal Vida, and spice and smoked sea salt rim, or their barrel aged Martinez (Tanqueray gin, Dolin vermouth, Campari, Leopold's Maraschino liqueur) over house smoked ice. There's also a fun range of non-alcoholic drinks, like a Rickey the Lime ($5): lime, lavender syrup, muddled cucumber, Pellegrino Limonata.
The BBQ itself was better than expected: both pulled pork and brisket are heartwarming. Platters are expensive for 'que at $14-$26 but at least are generously portioned with sides of spiced black beans & cole slaw (note there are no substitutions). There's Benton ham plates and smoked potted trout to start, while an oozing round of local ColoRouge cheese fondue was miniscule on the cheese ($12) but delights in flavor, served with a loaf of bread and grilled jalapeno.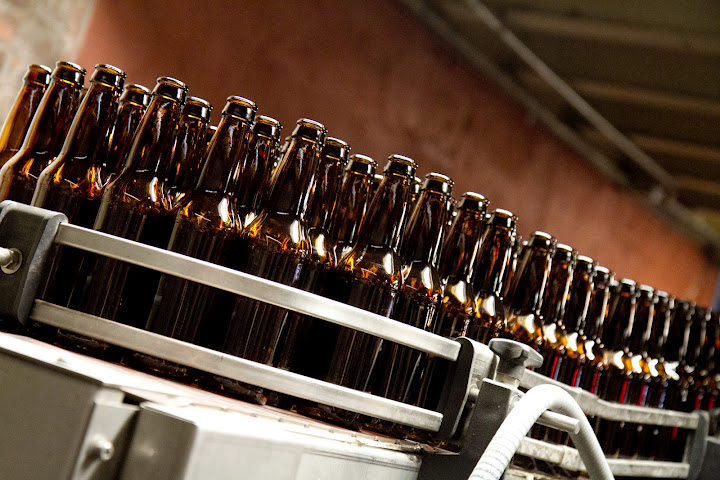 Beer
GREAT DIVIDE BREWING COMPANY, Northwest/Five Points (2201 Arapahoe St., Denver, CO 80205, 303-296-9460)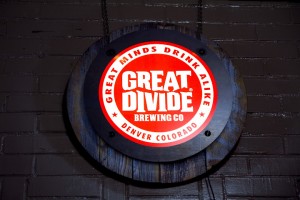 Great Divide is doing it right. Not only is their restored downtown building a conveniently located brewery space for tours and after work rounds in a small but comfortable bar, their beers are consistently quality. I am a fan of their Espresso Oak-Aged Yeti Imperial Stout using local Pablo's espresso, with its malty, coffee, vanilla oak, even hoppy notes. Speaking of hoppy, their Hercules Double IP is an aggressive citrus, grass-laden winner, and their Smoked Porter pleases Scotch and mezcal drinkers like myself. Beer fans would do well to take advantage of the location and affordable pours to taste through their beer line and take the free tour.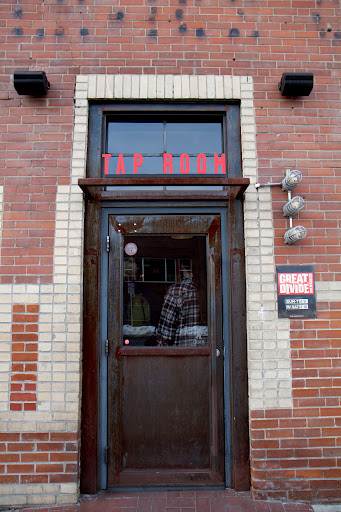 Spirits
LEOPOLD BROTHERS, Stapleton/Northeast (4950 Nome St., Unit E, Denver, CO 80239 303-307-1515)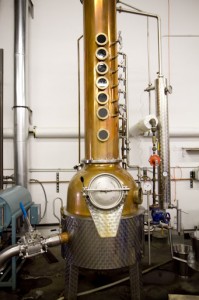 Those of us who take any note of the craft spirits world have long known Leopold Brothers, two actual brothers distilling an impressive range of spirits, eaux de vie and fruit liqueurs. It was a pleasure last fall spending a day with Todd, Scott and their hard working crew, touring the distillery, tasting liqueurs, and sampling the, at the time, not yet released absinthe, which is already making waves in awards competitions and behind bars in SF.
The brothers and their operation exemplify the reason I fell in love with craft distilling years ago: a strong care for family, history, quality and craft drives them, along with sustainable, environmental practices. Taste anyone (I promise you, it has converted non-drinkers and drinkers alike) on their Michigan Tart Cherry Liqueur and see if the tart taste of fresh cherries and cherry skin doesn't evoke childhood and the simple, sweet pleasures of life.