This article was first published here at Table8 where I am national editor.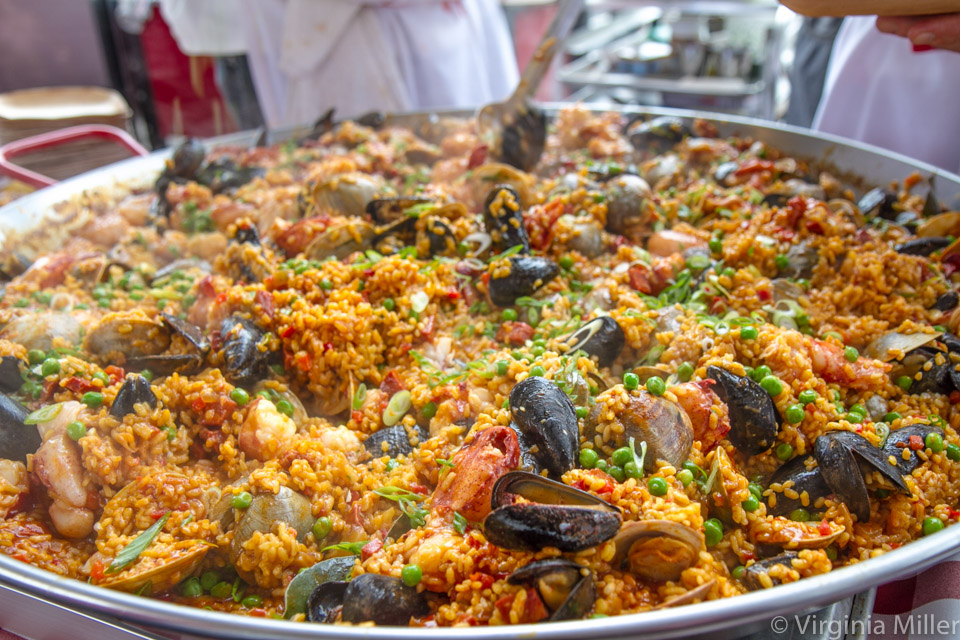 The third season of Michael Mina's Tailgate parties — a food lover's feasting extravaganza for season ticket holders (annual membership is $3500, including all pre-season and regular season home games) at Levi's® Stadium Bourbon Steak and Bourbon Pub — is the best season yet. A world class list of chefs join in the game day fun cooking for rowdy groups of fans for the home and guest football teams.
Chatting with Mina at a recent game, he expresses it best: "Each year keeps getting better. The spirit of what we set out to do grows as more and more chefs want to be involved, sometimes three or four chefs from a city. Next year, we may have three to five guest chefs each game."
Based off a pre-game tradition longtime 49ers fan Mina has carried on for decades, the food is far above typical game food — from all-you-can-eat King crab legs to lobster paella — and it changes each game.
Award-winning chefs cook playful, gratifying food accompanied by craft beers, featured wineries' wines and quality cocktails served in plastic cups. Mina's lovely wife, Diane, takes it a step further with a Bloody Mary Bar, showcasing spirits from mezcal to bourbon with fresh juices and vegetables, accented by house-cured bacon if you wish.
Mina affirms that the quality of the food has a lot to do with his corporate team and their involvement in executing the special menus each game, from bar to kitchen staff.

This fall alone has featured notable chefs like Suzanne Goin (Lucques, Tavern) and Nancy Silverton (Osteria Mozza, Chi Spacca) at the 49ers vs. Los Angeles Rams game, or Emeril Lagasse, David Kinch (Manresa, The Bywater) and Alon Shaya (Shaya) at the 49ers vs. New Orleans Saints game.
Last week, I took in the November 20th game, where a raucous crowd cheered on the 49ers and New England Patriots with food rom Food Network's Ming Tsai (Blue Ginger), TV star and Boston chef Todd English, and two chefs whose restaurants I enjoyed in my recent return to Boston: Ken Oringer (UNI, Toro, Coppa, Little Donkey) and Matthew Jennings (Townsman).
The last couple games left this season are December 11th's 49ers vs. New York Jets, featuring Drew Nieporant (Myriad Restaurant Group) and SF's Matt Accarrino (SPQR), and the January 1st Seattle Seahawks game (more info here).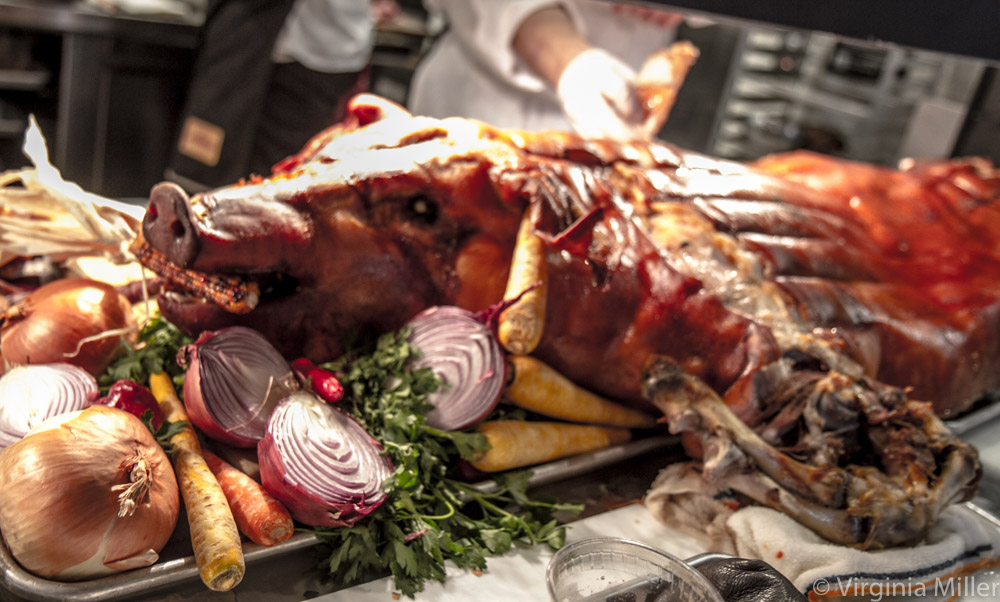 Save
Save