Published at NYC's new Barcademy in February 2020, my article on r(h)um funk or hogo, namely Haitian clairin, including interview quotes from Calvin Babcock of Saint Benevolence in Haiti.
My article here.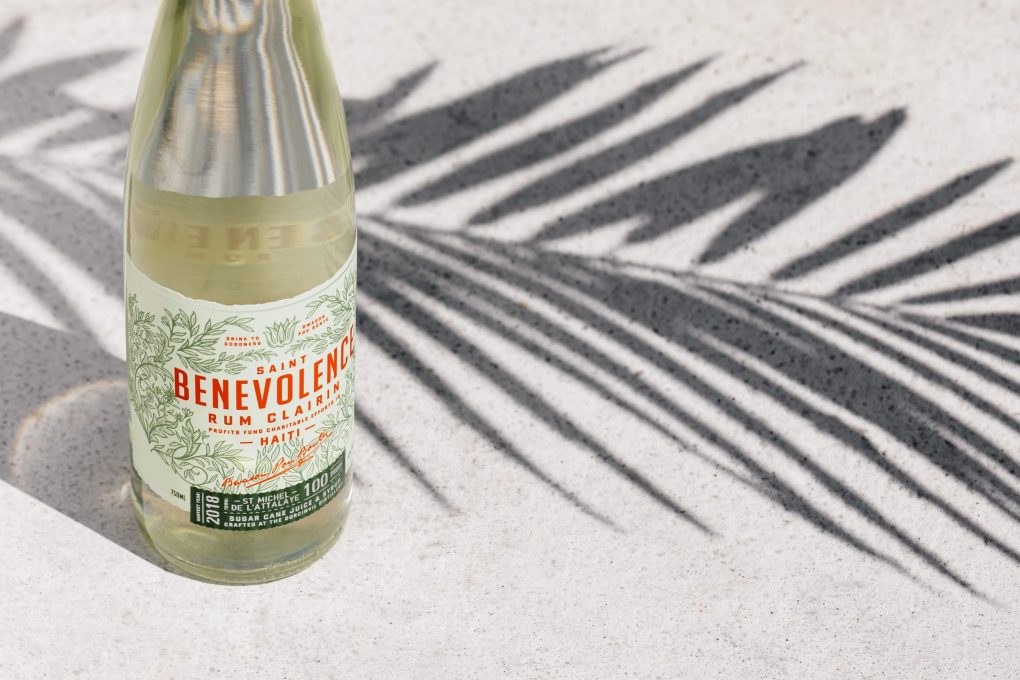 "Funk" is a descriptor rum lovers are well acquainted with. The 18th-century term for funky rums is haut goût or hogo. Rum geeks often talk hogo or dunder, referring to the remaining "juice" in pot stills post-distillation, essentially describing extremely funky. But what is this funk? If you have acquired a taste for intense cheeses, fermented foods (like kimchi) or aging fish and meats, you've already fell under funk's spell. In rum, this high-ester factor (esters being organic compounds) results in a delightfully funky, even musty, aromatic, often likened to an overripe banana. Once you fall under the ester spell, you start to chase the funk. And bartenders across the globe have been doing just that.
I was first rum-schooled in the late aughts by pioneering Ed Hamilton, a sailor whose study of rum as he sailed the Caribbean led to his informative site, forum and tasting events, Ministry of Rum. There I was first hooked on rhum agricole, the French Caribbean style of cane juice rum, blissfully grassy, elegant and funky. Over time, I learned Jamaican rums also brought that funk with a more robust molasses-based hit.
Bartender love for such r(h)ums led to a revival of Ti' Punch (a classic rhum agricole cocktail) and increased sales of affordable, funky rums like Smith & Cross, Banks Rum and the aforementioned Ed Hamilton's Hamilton Rums. Once bartenders got hooked on subtle (or blatant) hogo, cocktail lovers followed suit. This is why bartenders' latest rum favorite is (or will be) clairin. 

This Haitian rum is ubiquitous across the island country, produced by hundreds of rustic distilleries or guildive (in Haiti's native Creole). Similar to agricole, clairin is distilled from cane sugar juice, meaning a fresh, grassy tone dominates alongside that blessed funk. When I first started seeing Clairin rums at bars in London mid-2018, weeks later clairin popped up in my city of San Francisco. In the year since, more bartenders discovered the glories of clairin, including that it's hand-harvested, organic (industrialized farming and pesticides never reached Haitian villages) and using a distillation process virtually unchanged since the 18th century. 
Clairin — which essentially means clear — exudes flavors and aromas like green banana, wasabi, white peppercorn, green olive or wet gravel. This earthy complexity is not unlike mezcal. Similar to mezcal pioneers like Del Maguey, a range of small clairin producers are released under one label. Calvin Babcock, of Saint Benevolence, clarifies: "Clairin is one of the best examples of how spirits, much like wine, can reflect the terroir of their growing region. Because of the numerous indigenous sugarcane clones, and low intervention production methods, clairin truly reflects the sense of place of where it is produced… In fact, most Clairin produced in Haiti will not leave its village of origin, and almost all production is done by small local farmers/distillers. Unique to Clairin, unlike many spirits around the world, is the lack of formalized rules or guidelines for production. There are styles and traditions that vary from village to village, but Haiti does not have a defined GI for Clairin, and there are currently no enforced standards around how the cane must be grown, harvested, processed or distilled."
In 2017, father-and-son Calvin and Chase Babcock founded Saint Benevolence in the village of Saint Michel de l'Attalaye, where they grow organic sugarcane distilled at Dorcinvil Distillery, a third-generation family operation run by Gueillant Dorcinvil, who co-founded the mission in Haiti with Calvin in 2002. Calvin explains, "… rum was certainly a favorite of ours to drink together, particularly since we both grew up in Miami. While I understood it was a challenging industry from a business perspective, the model of Paul Newman's salad dressing company struck me as innovative (100% of profits to charity)… It is difficult to explain how challenging it is to get things done in Haiti. The World Bank has ranked Haiti 182nd out of 190 countries for 'ease of doing business'… The things we take for granted… such as dependable electricity and fuel or reliable governmental processes for import/export don't always function as you might hope in Haiti. Currently Haiti has been experiencing an extended period of political turmoil and demonstrations, which has led to gas shortages, road blockages and an overall slow-down to business."
For almost two decades, their Living Hope Haiti (LHH) charity feeds locals with over 3 million meals a year, builds elementary schools, churches, medical clinics and funds crucial infrastructure. Saint Benevolence rums now allow the Babcocks an additional revenue stream to fund LHH, and also funds Innovating Health International (IHI), treating chronic diseases and women's health, and Ti Kay, providing TB and HIV care.

Given the variable conditions in Haiti, access can be inconsistent, but these stores normally carry Saint Benevolence. Other Haitian clairin brands include Boukman and The Spirit of Haiti. With clairin, chasing the funk also benefits the community.