"In winter, we are prone to regard our trees as cold, bare, and dreary; and we bid them wait until they are again clothed in verdure before we may accord to them comradeship. However, it is during this winter resting time that the tree stands revealed to the uttermost, ready to give its most intimate confidences to those who love it. It is indeed a superficial acquaintance that depends upon the garb worn for half the year; and to those who know them, the trees display even more individuality in the winter than in the summer. The summer is the tree's period of reticence, when, behind its mysterious veil of green, it is so busy with its own life processes that it has no time for confidences, and may only now and then fling us a friendly greeting." — Trees at Leisure by Anna Botsford Comstock (1854–1930)
Dear friends ~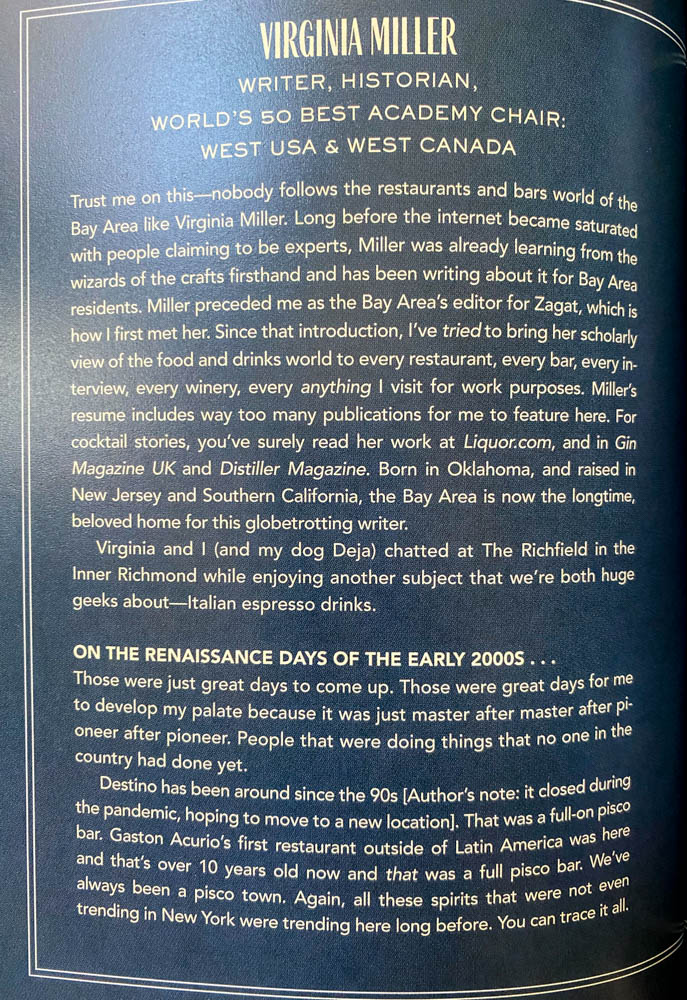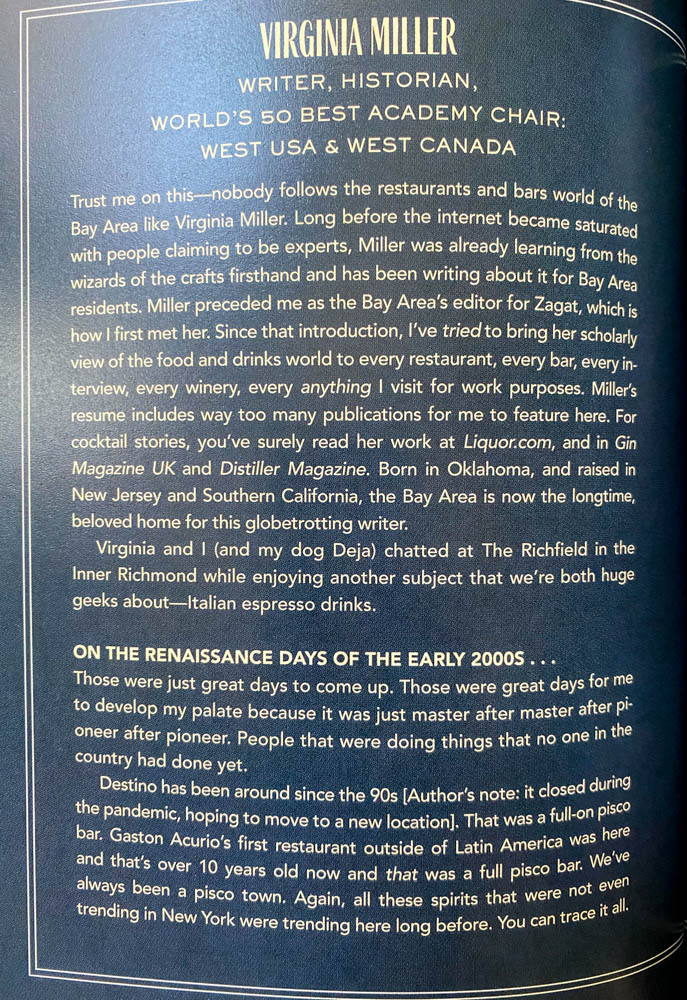 Here we are, at the end of another liminal year for the world and the U.S., sweet on many levels as it has been difficult. I cheer each of you into a new year, one I pray will be full of promise, reconciliation, healing and working together for the common good.
I thank fellow food/drink writer Trevor Felch for the profile of me in his just-released book, San Francisco Cocktails from Cider Mill Press (partially pictured right; you can buy from Cider Mill for $19.95 — 20% off first time purchase). I was glad to be a resource referring him to key people and bars of the past 20+ years in SF and the Bay Area to include, as I was to see Trevor's tributes to many of our pioneers who paved the way for how the nation/world drinks cocktails (and does bars) now — the book is also packed with cocktail recipes from bars around the city.
I was also honored to write a feature in the book honoring my friend, the great Daniel Hyatt of the original Alembic, who left us too soon in 2018. It is touching after 15 years of professionally writing about food, drink and cocktails/spirits/bars around the world — and over 20 years tirelessly researching it all — to receive such sweet acknowledgement. Grazie mille, Trevor!
In addition to my regular articles at The Bold Italic, my weekly dining column reviews one restaurant each week. I welcome those interested to follow me, or even sign up for a membership for my articles at Medium, which partially goes to support us as writers. Follow or support here. I thank you.
Per usual, I'm posting my daily research in dining and drink at @ThePerfectSpot on Twitter, Facebook, Instagram.
THIS ISSUE:
The Latest — La Bande: Mid-Market's New Tapas Slice of Spain With Art Deco Vibes.
Imbiber — 5 San Francisco Bars to Visit Now: Three new bars, one classic with a view, one intimate, reopened bar.
Top Tastes — Besharam: Female Indian chef goes vegetarian, my full review of the evolving Dogpatch restaurant.
Wandering Traveler — Weekend-ing: Affordable, Hidden Gems in Nevada's Capitol, Carson City.
Imbiber — Distiller Bottle Column: This month I review aperitifs, sweet potato liqueur, mezcal, gin, Indian whisky, Scotch, rye whiskey, bourbon, Tennessee whiskey and RTDs (canned, ready-to-drink cocktails, sake and wine).
I am also available for consulting, moderating, leading classes and tastings and more (info at virginia-miller.com).
Cheers,
Virginia