"As soon as I arrive to how it all fits together, I have to fathom out the 'system' of the city, have to walk, sniff, observe, sit in the buses and trams, make the city my own." – Cees Noteboom, "Nomad's Hotel"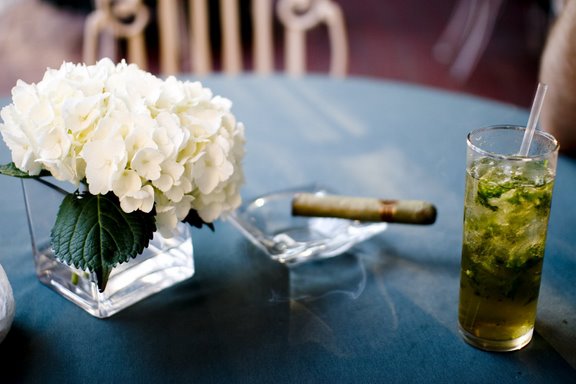 Back for yet another installment on the one and only New Orleans (last article was on French Quarter food and before that, Fauborg Marigny & Treme neighborhoods)…. I write as many of our cities best bartenders and drink writers are there for Tales of the Cocktail – an attempt to assuage my longing to be there. This time, it's off to the Uptown, Garden and Carollton districts of the city for more incomparable discoveries.
Uptown/Garden District
Uptown and Garden District sit along the East bank of the Mississippi River, easily accessible from downtown by the St. Charles Streetcar line. There's a wealth of 19th century homes (those front porches are classic Southern), moody, decrepit graveyards and Magazine Street, with its countless blocks of hip shops, spas housed in Victorians, markets and great food. Walking through the neighborhoods, taking in the idyllic homes and laid back feel of Magazine, especially at twilight, made me almost want to move in.
RESTAURANTS
• Dick and Jenny's is probably one of my top three meals in New Orleans (saying a lot since I had so many noteworthy ones) – a truly fabulous, down home place worth taking the cab or streetcar (plus a few blocks walk) for. An indoor patio with retro rocking chairs and benches welcomes you for drinks during the wait (note: they don't take reservations). Love frog legs, fried green tomatoes (always), soups (like Black Bean Chorizo Lime or Creamy Sweet Potato & Sausage), and seafood entrees. Save room for Key Lime Pie (I always do!) This place feels like a true Southern restaurant: homey, inviting, heartwarming, while playfully youthful.
DRINKS/MUSIC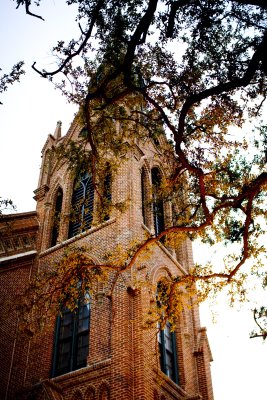 • Columns Hotel: musty, creaky old mansion inside (dark woods and old couches), expansive porch with columns, oak trees and the St. Charles Streetcar clanging by outside. I'd heard this was the true Gone with the Wind experience (which immediately hooked me), with live music (call ahead as there often isn't) and mint juleps. You don't have to tell me twice. I have to say these are far from authentic Mint Juleps (not served in julep cups, but in tall glasses, muddled like a mojito – for shame! We're in the South, after all! Next time I'll tell you where to get THE best juleps… hint: his name is Chris McMillian). They do invoke the common NoLa habit here of not measuring alcohol pours so it's heavy on the bourbon and refreshing, though not noteworthy. You're buying the setting rather than fine cocktails. Paired with a fat cigar and a breeze in the old oak trees, it's everything I hoped it would be.
• One of NoLa's legendary live music venues, Tipitina's Uptown showcases New Orleans incomparable music, everything from Zydeco to hip hop and blues. And here you see legends (and locals) like Dr. John perform regularly (note: no seating; smoking is allowed – be forewarned!)
ICE CREAM and FOOD SHOPS
•   La Divinia Gelateria is truly divine. Two locations (Magazine Street and the French Quarter) make creamy-as-heck gelato from scratch. Not only serving robust cappuccinos, gelato flavors are unique, even for me, who has many adventurous ice cream options at home (like Humphry Slocumbe). Divinia makes one of the best Bananas Foster ice creams ever – tastes like ripe banana with a hint of brown sugar and rum. Creole Cream Cheese and Louisiana Mush Melon represent local flavors. Lush Sweet Potato? Brilliant. Absinthe Sorbetto? Right on! Saigon Cinnamon, Carrot Ginger Mascarpone, Candy Cane Stracciatella, Aztec (Dark Chocolate, Cayenne, Honey)… the list goes blissfully on.
• Ah, Creole Creamery. Another brilliant shop with local flavors I can't find anywhere else, rich beauties. There's Creole Cream Cheese, Red Velvet Cake, Pink Peppermint Pie, Caramel Chicory Chocolate, and Scotch Bonnet Citrus. Bring on the butterfat.
• As gorgeous aesthetically as its products are in taste, Sucre confirms this is an ice cream town, though the bakery and chocolates housed in this pastel dream of a shop are just as good or even better than the ice cream. Chocolates include a Chicory (chicory coffee & dark chocolate), Peanut Butter & Jelly (strawberry jam, PB, dark chocolate), or Meuniere (brown butter in white choco ganache, coated in dark chocolate).
• The Savvy Gourmet would fit right in here in the Bay Area. Part cooking school (with demos and hands-on classes), part gourmet foods and cookware shop, they also cater, serve and deliver meals.
Carrollton
Taking the St. Charles streetcar way out gets you to the tiny Carrollton neighborhood which is worth a detour for two reasons: neighboring Jacques-Imo's and Maple Leaf Bar.
Get off the cable car at Oak Street and hit the dynamic duo on a Tuesday night (though be forewarned about waits to eat at Jacques-Imo's) for Rebirth Brass Band's weekly show at the Maple Leaf. Prepare for friendly body-to-body crowds, a cover charge ($10, no drink minimum), and in the case of Rebirth Tuesdays, they are miked (?!) so ears will bleed. Even with earplugs, my ears were ringing a good couple hours later.
But it's a quintessential Nawlins' experience and Rebirth, one of the great brass bands, simply rocks (note: they're playing here in SF at Great American Music Hall on July 24 and 25). Jacques-Imo's is similarly quintessential: with swampland decor, Cajun Zydeco music on the stereo and festive diners, it's a party-like meal. Hello, Alligator Cheesecake (trust me, it's one-of-a-kind!), fish entrees and Fried Green Tomatoes with giant shrimp. In fact, everything here is giant so plan on sharing and under-ordering, please, or like me, you may go to bed with a food-hangover that leaves you wary of food for at least a day after. Pace yourself and you'll have one hell of a meal.
In case you're in the area during the day (especially a hot one), there's Gelato Pazzo on the same street with classic Italian gelato, though I prefer all three spots I listed in the Uptown/Garden District for ice cream.