Consistently, St. George Spirits (also Hangar One) wears the crown for renegade inventiveness. As I wrote last year, Lance Winters, master distiller, and distillers Dave Smith and Chris Jordan, lead the way in out-of-the-box creativity. Never have I seen the like of their test tube apothecary of experimentation where they'll try anything, from foie gras and beef jerky, to carrots and Dungeness crab, to see what works as a spirit.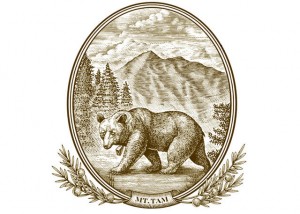 So it is no surprise that they are releasing not one, but three gins, each a diverse expression never before replicated (out this Friday, September 9). This would be of no use if taste wasn't paramount… and it is. Terroir-inspired with locally foraged ingredients that Winters and crew foraged themselves from the likes of Mt. Tam in Marin and along Highway 1, each manifests noteworthy attributes, expressing the Bay Area in ingredients and attitude, with elegant, Old World labels and artwork.
BOTANIVORE GIN
Made from 18 botanicals, including caraway, ginger, California bay laurel, wild fennel, dill, celery seed, coriander, Botanivore reflects the heaviest juniper notes of the three, and thus is most similar to a more traditional London dry gin (or as traditional as St. George gets). A clean gin & tonic showcases its citrus, herbal, floral notes, while the juniper stands firm.
DRY RYE GIN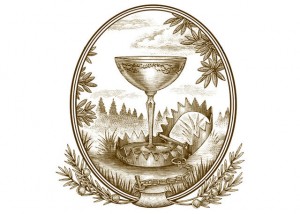 Pot-distilled with a rye base? You already know it's going to be interesting. Rye grain delivers spice, while caraway and black pepper notes add woody, earthy nuance to juniper-properties. St. George calls it a gin for whiskey lovers, though I find it almost more a sophisticated white whiskey with gin undertones. Grapefruit and lime peel add brightness to its malty depth.
TERROIR- MT. TAM GIN
A true Golden State tribute, this gin reflects the glories of Northern California. Made from hand-harvested juniper berries, Douglas fir (from Mt. Tam), coastal sage, fennel, California bay laurel, cinnamon, cardamom, lemon, to name a few, a portion of sales go to support California wilderness, preserving our mighty state's nature as the gin reflects its diversity. To me, this is the most special and striking of the three, with a fresh, piney essence. Though there is much to love in each, Terroir is such a unique expression, unlike any other spirit out there.
In limited release initially (approx. 500 cases each), will be released September 9 in California, New York, Colorado, Texas, Florida and Chicago, at $35 for 750ml bottle; $12 for 200ml). Purchase online at www.stgeorgespirits.com.