Ireland is a green land of rolling hills, sheep and craggy coastline, to be sure. The people enchanted even more… a generous, welcoming, hilarious lot. One of my favorite people in recent Ireland travels was Liam O'Leary, distillery operations manager at New Midleton Distillery in County Cork, near the southern coast of Ireland.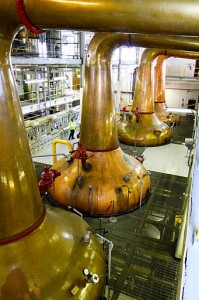 The name New Midleton may not mean a lot to some, but if you follow Irish whiskey, you know there are merely three distilleries producing publicly-sold spirits in all of Ireland and this one's the Mother. It's most famous as home to Jameson (founded in 1780 by John Jameson, originally produced in Dublin at the Old Jameson Distillery, which I also visited). New Midleton also produces numerous Irish whiskies including Midleton, Powers Gold Label, Tullamore Dew, Paddy, and smaller pot still brands like my longtime favorite Irish whiskey Redbreast and still-not-available-in-the-US loves, Green Spot & 12 year Yellow Spot.
Liam hosted the Renaissance Man and I on a private tour of the grounds. Spending pleasurable hours talking whiskey and of his 40 year history at Jameson (long before it was the huge company it is now), we delved into a subject dear to my heart, and, it seems, to every local I spoke to: music. We watched mass distilling in action, and finished with a hearty Irish lunch in the distillery restaurant.
The New Midleton facility is to date the most colossal, high production I've yet seen: towering stills, control panels, endless storage buildings stacked with barrels, and the world's largest pot still (able to hold up to 125,000 liters, or roughly 33,000 gallons), which is no longer in use but is viewable in the Old Midleton museum. Numerous copper pot stills operate simultaneously, holding a massive 75,000 liters each. The facility whirs and buzzes continuously, recalling Ireland's past, creating its future.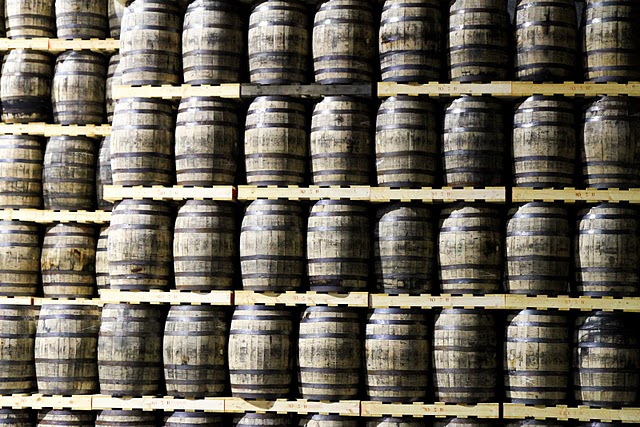 Tasting Jameson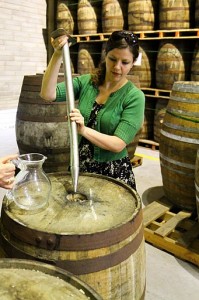 Exploring New Midleton, it's only fitting we talk Jameson. Possibly the highlight of my trip to Ireland (and there were many), was tasting Jameson 20 year whiskey straight from bourbon barrels (of which the majority of Jameson is aged in), and alongside it, 10 year whiskey in sherry barrels, both of which are blended into higher-end final product.
Both were superb, the purest forms of Irish whiskey I've tasted, particularly the golden, 20 year in bourbon barrels. Its layers kept unfolding, warm, honeyed and bright, spicy, fresh with grain and fruit. Already perfection, this stuff should be bottled at cask strength on its own. The sherry cask whiskey adds round, dark notes, giving it fullness and sensual depth.
As I taste through the Jameson line at home, notes from those unforgettable barrels come back to me. I pick up various strains from the bourbon and sherry oak, all with that ever-present smoothness Irish whiskey is known for as it is generally triple-distilled. As the biggest selling Irish whiskey in the world, Jameson has done much to advance the category, while I crave pot still beauties like Redbreast and Green Spot. For further reading, Paul Clarke wrote an article in this month's issue of Imbibe that illumines Irish whiskey's growth, history and current status in cocktail culture.
Here are my tasting notes from sipping (multiple times) through the Jameson line: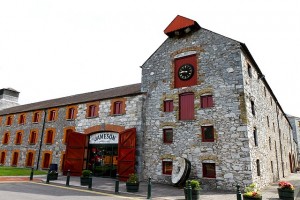 Jameson Rarest Reserve, $279 – Rarest Reserve is the grandaddy of the line. Winning numerous awards (including this year's Double Gold at the SF World Spirits Competition), it's an expensive but truly special imbibement. After one explores the full-bodied aromas of ripe plum and spice, the taste impresses with toasted wood, dusty peach, dark chocolate, a hint of slate, leather and earth. Here I find encompassed the approachable yet elevated possibilities inherent in Irish whiskey.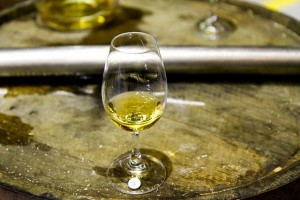 Jameson 18yr Limited Reserve, $86.99 – The 18yr is another big award-winner, hitting my taste buds with an intense amount of peach. For me it evokes a golden summer freshness. Though I prefer it neat, it's also lovely on the rocks. A couple drops of water allow other tastes to unfold, including orange marmalade, gentle spice, nuttiness, and biscuit. It's soft yet bright, and could convert the non-whiskey drinker.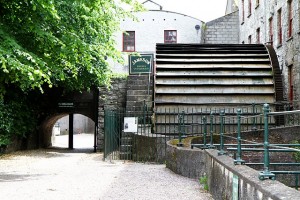 Jameson Gold Reserve, $60.99 – Gold Reserve is a richer whiskey than the 12yr or Jameson Irish Whiskey. I get creamy apple on the nose, a gentle honey texture and a peppery finish.
Jameson 12yr Special Reserve, $39.99 – The 12yr won Gold this year at the SF World Spirits Competition), sweet and spicy with sherry, wood notes. Oddly enough, I find its astringency is softened and rounded out with food.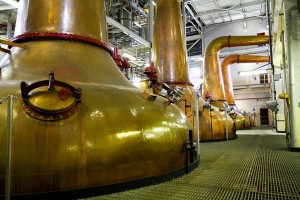 Jameson Irish Whiskey, $24.99 – The original Jameson has never been my Irish whiskey go-to. I find it a bit hot and thin, despite sweet fruit, vanilla and nuts. But this is the great global seller in Irish whiskey, often the first introduction many have to the category.