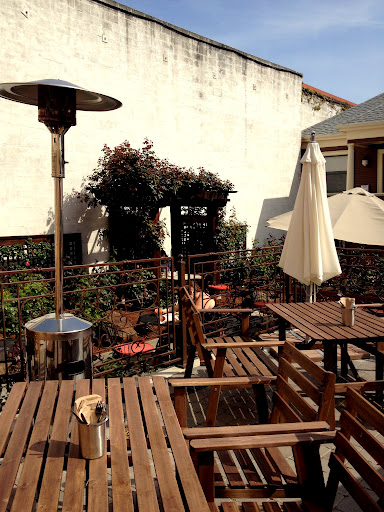 In the spirit of my new SF cheap eats article last issue (and recent Guardian column), here are two noteworthy new cheap eats joints East and South: Berkeley and Palo Alto.
ASIAN BOX, Palo Alto (855 El Camino Real, 650-391-9305)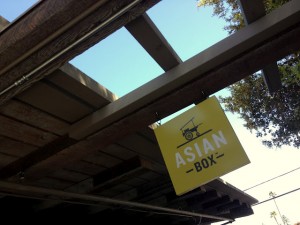 Asian Box is a newer take-out shop (with one narrow communal table inside and a couple tables outside) in a mobbed Palo Alto strip mall. What could be just another casual Asian food joint has two key things going for it. One is two former San Francisco chefs behind it: executive chef Grace Nguyen, of Out The Door's Bush Street location, and Chad Newton, who many of us followed at Fish & Farm (where he created one incredible burger).
The other is that Asian Box's affordable food ($6.95-$8.25) is ultra-fresh and satisfying. It's an assemble-your-own meal, starting with short or long grain rice, Asian vegetable salad or rice noodles. Choose a protein – I like juicy garlic soy glazed beef or creamy coconut curry tofu, and finish with add-ons like jalapeno, bean sprouts, carrots, peanuts, mint, basil, pickled vegetables, lime – all at no additional charge (except for a .95 caramel egg).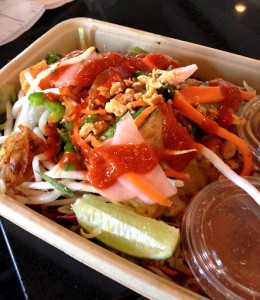 In terms of sauces, creamy peanut sauce with lime and coconut stands out, while there's also Sriracha and a no oil fish sauce. Vietnamese iced coffee and tart lemon lime marmalade ($2.95 – both winners) flow from juice dispensers, while, much as I wanted to try it, house Jungle jerky ($2.75) was sold out on my recent visit.
Though SF residents needn't trek from the city, if you're in the area, it's easily one of the best cheap meals in Palo Alto and would be a lunch hit in SF if they had a Financial District location.
BRASA, Berkeley (1960 University Avenue at Milvia; 510-868-0735)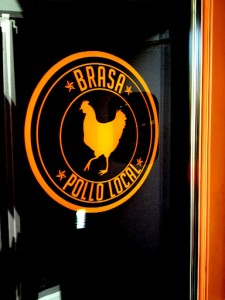 In the space were eVe used to be (which I included in the Guardian's 2010 Best of the Bay), husband/wife owners, Veronica and Chris Laramie, reopened the place as Brasa, a casual Peruvian eatery with lime green and neutral walls, and idyllic back deck. While they hope to revisit the eVe concept in a bigger space eventually, Veronica tells me the current goal is to open another Brasa.
The menu is simple, heartwarming Peruvian fare, if not solely worth heading across the bridge for, is worthwhile if in the area. Classic Peruvian favorites like Lomo Saltado here become a sandwich ($8.25) packed with hangar steak, red onion, tomato, soy sauce, and French fries.
Their house specialty is rotisserie chicken (quarter to whole chicken with 1-2 sides: $8.75-$21.75), crispy skin dotted with herbs. We have quality rotisserie in SF, but dipping sauces are a plus here, featuring common Peruvian peppers, aji amarillo and rocoto, my favorite being a green hucatay, sometimes referred to as Peruvian black mint, though it is actually an herb related to marigold and tarragon. The sauce is spicy, herbaceous and creamy.
Sip a refreshing chicha morada ($2), a sweet, purple corn Peruvian juice laden with clove and cinnamon, and finish with house alfajores ($3.50), dulce de leche sandwich cookies (though my favorite alfajores remain Sabores del Sur in SF) or Straus soft serve ice cream (cone $3, pint $6) infused with coffee caramel.