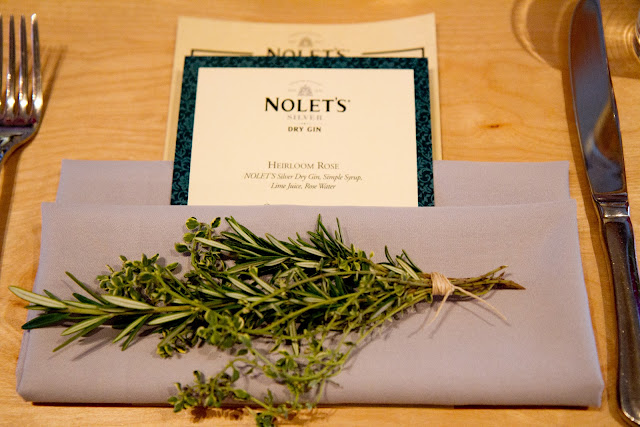 WHISKIES of the WORLD Tastes
A better than ever year aboard the SF Belle at Whiskies of the World means some fine, global pours of whisk(e)y from Scotland to Australia.
On the fun and interesting tip, Lark Distillery distills single malt whisky in Tasmania, an Australian island – and it's surprisingly solid. Distilled in copper pot stills, it's smooth with a modicum of peat, aged five years, yet with a bit of complexity. I appreciated returning to 10 yr old Masterson's Straight Rye Whiskey. Aged in charred white oak barrels, this Canadian rye evokes whispers of pepper, vanilla, spice, and a soft sweetness.
Count me smitten with Glenmorangie's new Artein ($79.50), an elegant whisky of stone fruit, mint, even chocolate and lemon zest, matured in Super Tuscan wine casks. It's sexy, evening wear without being sweet or dessert-y. Speaking of Glenmorangie, Chef Tyler Stone brought a memorable touch to the evening making boozy, liquid nitrogen bowl after bowl of Glenmorangie's Nectar D'Or whisky served in a mini-glass with egg white lime foam on top. Brilliant.
Funny enough, my favorite taste of the night, the one I couldn't get out of my mind (and wanted to linger on my taste buds) was not even a whisk(e)y. It's a a rare brandy (only 220 bottles out there) of Germain-Robin Small Blend No. 1, blended from a 1990 Austin Ranch Pinot (south of Ukiah), '94 custom Clos du Val Pinot, '83 Hildreth Ranch Colombard, and small amount of '87 Colombard brandy. If you can get your hands on it, it's a stunner.
GIN TALES
Every time I turn around there's a new gin. Though not on par with some of the best American gins already out there (Junipero, Death's Door, St. George's gins, 209, etc…), these new gins offer yet another gin route for those wanting sweeter gins or to try something new from small producers who care. Here's two new American gins, and a rare Dutch gin that sells for more than almost any gin in the world.
Greenhook Ginsmiths ($31.99) – As one myself, I value stories of career-changers – Steven DeAngelo left a finance career to launch his own gin, just out in February. Dubbed "ginsmith", his master distiller is Ed Tiedge who uses very low temperatures, nearly 40 degrees below typical gin distillation temps (approx. 132ºF ) for intense and solidified flavors. It's non-traditional, with heavy floral, chamomile, coriander, elderflower, orange blossom and ginger notes – a little too sweet for me, but bold and  bright. They're releasing the first of its kind, a Beach Plum Gin Liqueur soon, a variation of an English sloe gin with plums sourced locally from a beachfront Hamptons' farm.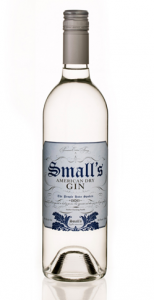 Small's American Dry Gin plays a little more like a London Dry with American roots, made from an 1850's recipe. Created by the Local Wine & Spirits crew in Oregon who produced Ransom Old Tom Gin and Whipper Snapper Oregon Whiskey, this "American Dry" uses US-grown grains, a mid-19th century recipe and pot-distilled methods. It's juniper-heavy, a little sweet but also sharply herbaceous, with elegant, Colonial-spirited label and convenient screwcap.
NOLET'S Silver Gin is unique, sweet, floral gin with botanicals including Turkish rose, peach, raspberry… I recently attended a private dinner with Carl H.J. Nolet, Jr., who owns the distillery with his father, Carolus and brother, Bob. We dined at one of San Francisco's best new restaurants in SF, AQ, complete with cocktails from AQ's stellar bartending crew, like the Contemporarian, mixing NOLET, chamomile peach tea, citric acid and simple syrup.
In a nod to The Aviary in Chicago, they set up a boiler emitting chamomile into the air, rounding out our experience with intense aromas.
A floral Heirloom Rose cocktail (NOLET, simple syrup, lime, rose water) elevated the interplay of botanicals with food alongside Mark Liberman's gorgeous white tuna cured in beets, hibiscus, and juniper. Best of all, we finished with Carolus Nolet, Sr.'s (a 10th generation distiller who launched Ketel One in the 1980's) NOLET'S Reserve Dry Gin. Typically selling for over $600 a bottle (K&L has it for $550), this extremely allocated, small production gin is a complex, spicy, verbena-laden imbibement that lingered with me long after dinner was through.