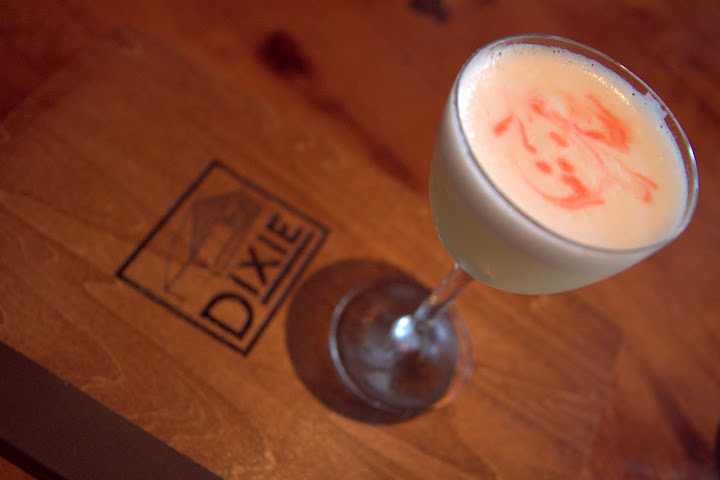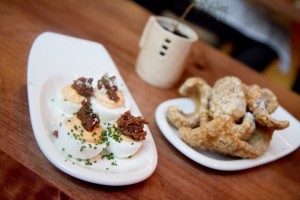 A fledgling new restaurant is a work in progress, an evolution. Often visiting restaurants in opening week, I'll return 3-4 weeks later, noticing a marked improvement in rhythm and flow, if not a dramatic change in food – often first food impressions prove to be consistent. Returning 2, 3, 4 months into a restaurant's life, if things are heading the right direction, a distinct voice emerges, reflected in service and menus. Other times, on still searches for a point of view, for a compelling enough reason to return. Opening in May with big vision and standouts on the plate, I struggle to find cohesion at the new Dixie over three months of visits.
DIXIE, Presidio (One Letterman Dr., Chestnut at Lyon, 415-829-3363)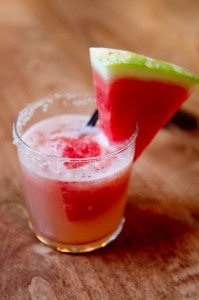 With Southern roots as a Florida native, chef Joseph Humphrey's cooking is just the sort of thing I get excited about: California-fresh with a New Southern ethos, not dissimilar to some of the Southern-influenced "mashups" I find at the likes of Maverick, the new St. Vincent, or in the best food cities in the South. No surprise: Humphrey cooked at Michelin-starred Meadowood and Murray Circle, and in New Orleans with none other than Dickie Brennan & Co. South meets West in Dixie, which he was involved in from the ground up.
In the former Pres a Vi, Dixie hints at Southern plantation feel on the roomy veranda – ideal for their just-launched brunch – clearly the best area in the roomy restaurant. Though dreamily set in the Presidio surrounded by trees, the Palace of Fine Arts standing majestically across the lawn, inside even a remodel hasn't quite covered up the space's corporate feel. Rich woods and musical instrument art installations warm it up but neutral tones and a subdued air communicate "bland".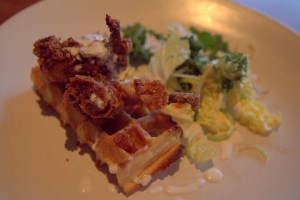 Nearly condescending, cold service on my first visit had me actually dreading a return. There are thousands of meals one can leave feeling good about – dread should never be on the menu – especially at this price. In another visit, I dined in the back space where at 7:30pm on a Saturday night more than half the tables were filled with thankfully well-behaved children. Here service improved: sweet if unsure.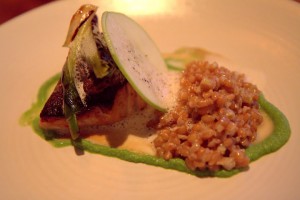 Food is the highlight at Dixie and Humphrey's skill shines in chicken-fried quail on garlic waffles ($15), a twist on my soul food favorite with cabbage and kale slaw and a subtle kick from Thai chilies in the syrup. Another excellent dish is chicken and dumplings ($24). "Dumplings" are melting-soft ricotta gnudi surrounding tender cuts of chicken draped with baby carrots. This reinterpretation does what it should: make you rethink, but still thoroughly enjoy, a classic.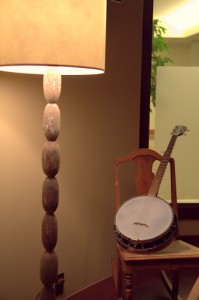 Red miso black cod ($23), silky in apple and bourbon-tinged foam, was so good it was the one dish I re-ordered. Accompanied by lobster mushrooms, only a mound of farro was flavorless and forlorn. I couldn't help but long for Hog & Rocks' perfect pimento jar when eating pimento cheese curds ($8) or 4505 Meats/Ryan Farr's unparalleled, dissolve-in-your-mouth chicharrones when chomping on the harder, overly-salty version ($6) with nori salt here.

Abalone and pickled jalapeno peek out of creamy corn soup ($14), while horseradish deviled eggs ($7) are smartly topped with fried chicken liver. Despite the promise of shaved tasso ham (I adore tasso), a Dixie chopped salad ($12) is almost banal, the ham more like two big slices of deli meat draped across an otherwise unadorned salad (merely lettuce in creamy shallot dressing with a smattering of radishes), rather than sliced up and in the mix.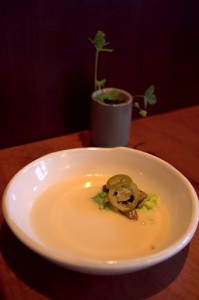 Wine or a pour of whiskey were the more gratifying drink choices. On the cocktail front, a pricey Terroir Fizz ($14) utilizes amazing, local St. George Terroir gin with lemon, lime, Cointreau, lemon verbena and egg white for froth. Though I commend the move away from sweet, it was so sour (and I've been to known suck on lemons, that's how much I crave sour), balance was lost in what could have been a beautiful aperitif – a bigger blow when this town is packed with excellent cocktails in the $8-12 range. Dixie Triple S ($12) fared better in balance of sweet/smoky/spicy (the triple "S") with Espolon silver tequila, lime, watermelon-jalapeno puree, and a hickory smoked salt rim. 2 Bens is a playful tribute to "what dad and granddad drank" – a pint of Guinness and shot of Jack Daniels – but I cannot fathom paying $16 for a pour of such basic brands.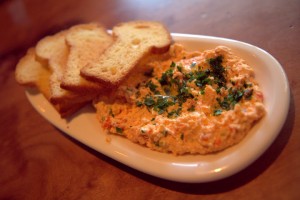 Dixie's musical, New Southern vision is among my dream restaurant concepts but in actuality feels incongruent and out-of-sync despite supreme moments of taste. After the bill arrives at well over $100 for two, walking out into misty Presidio air before a green expanse leading to the Bay, the first thought is where to go next to fill up.