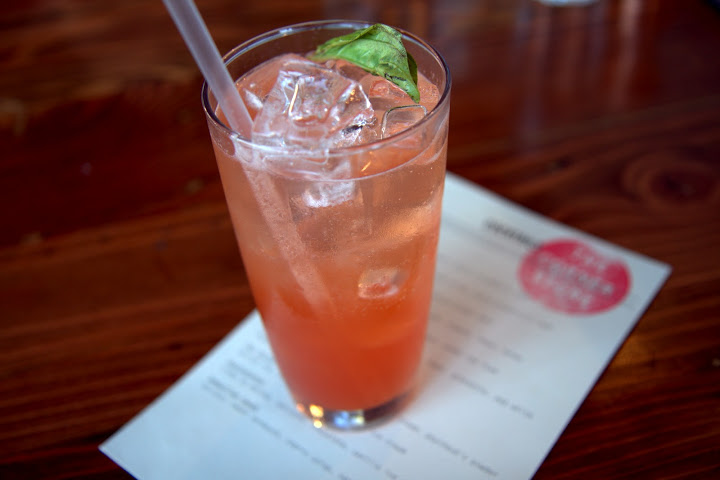 SODA FOUNTAIN REVIVAL
Photos & article by Virginia Miller
A wave of old fashioned soda fountains serving alcoholic and non-alcoholic fountain treats alongside quality food is hitting various parts of the country with two notables in San Francisco, including the one-of-a-kind Ice Cream Bar and all-around delights of the new Corner Store.
THE CORNER STORE, Western Addition (5 Masonic Avenue at Geary, 415-359-1800)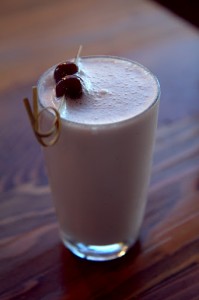 Old fashioned corner store in ethos, contemporary in style, The Corner Store, from 330 Ritch business partners Miles Palliser and Ezra Berman, sells sodas, candy, beers, wine and gourmet foods, and is an all day restaurant and soda fountain. An airy space and outdoor sidewalk patio nod to an era gone by, though fresh. While the menu reads straightforward, dishes are more interesting than first glance suggests. Chef Nick Adams (Salt House, Town Hall) elevates the umpteenth roasted beets plate ($8) with Greek yogurt, candied almonds, purslane and radicchio in honey vinaigrette – it's sweet, nutty, vegetal and creamy. Likewise, house smoked salmon ($10) goes well beyond the usual piece of salmon with potato pancake. An herb-laden egg salad flanks a crisp potato pancake, multiple slices of silky, fresh salmon and mound of lettuce.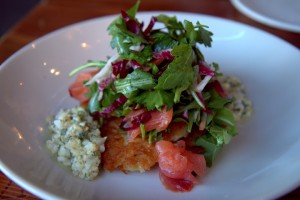 Whether a burger ($12) laden with aged cheddar, pickled red onions, pickles and bacon jam, or a fried green tomato sandwich ($9) with burrata and avocado at lunch, items between bread are done right here. Thoughtful $16 entrees are a steal compared to similar dishes at greater cost elsewhere in town, like Snake River pork loin ($16), co-mingling with fennel, marble potatoes, and pancetta, invigorated with shishito peppers and a zippy nectarine mostarda. A side of house brioche dinner rolls ($3) with honey butter and sea salt makes it homey.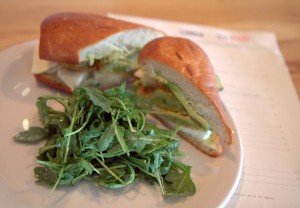 Hans Hinrichs (25 Lusk, Foreign Cinema) mans a soda fountain menu of cocktails ($10), boozy shakes ($10), and sodas ($8), using local or American craft spirits whenever possible. Though not the journey through soda fountain history you'll find at Ice Cream Bar, Hinrichs creates drinks that make you feel like a kid again… with booze. The Muir Trail is a tribute to local nature, both in name and the use of St. George Terroir Gin, a California gin foraged in the Bay Area. Hinrichs allows the gin to shine alongside tart huckleberry puree (huckleberry juice is infused with a sachet of spices, thinning it out with port wine reduction), dry vermouth, lemon and bitters. Sans alcohol, Lone Mountain Egg Cream is dulce de leche and sea salt, creamy with milk, perky with seltzer, plus a number of bottled classic sodas like Cheerwine and Dang! Butterscotch Beer ($4).
Spirits-laden shakes induce cravings. 50/50 – spiced rum, orange marmalade, vanilla ice cream – is textured and rich with rum and marmalade, accented by strips of candied orange peel. My youthful favorite, a Grasshopper, is a minty dream with Tempus Fugit's unparalleled Creme de Menthe and Creme de Cacao, vanilla ice cream and a hint La Sorciere absinthe to perk up the mint.
Probably my favorite of all three boozy shakes is the Manhattan. Tasting like a real Manhattan, punchy with bourbon, sweet vermouth, cherry syrup, creamy with vanilla ice cream, bourbon shines though Hinrichs uses no more than 1 oz. of base spirit plus 1/2-1 oz. of any other liqueur in any given shake.
Corner Store suits a range of needs and moods, stronger as a restaurant than its casual demeanor would suggest, succeeding as an elevated, craft soda fountain.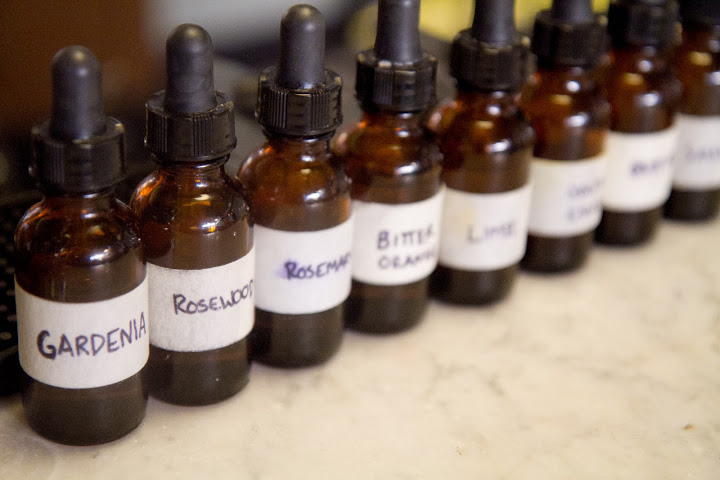 ICE CREAM BAR, Cole Valley (815 Cole St. at Carl; 415-742-4932)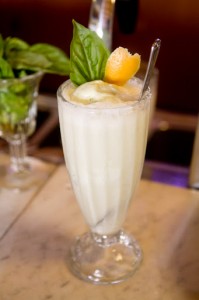 Already a Cole Valley destination, Ice Cream Bar is one-of-a-kind. It's the first to recreate soda fountain drinks not just from popularized '50's shops, but back to the 1800's, reviving the lactart, phosphate, and traditional sassafras root beer. Recent changes at the family friendly shop include the launch of a food menu and gain of a liquor license – it's a beer and wine license, so they're utilizing beer, bitters and fortified wine. Food is simple diner fare, the quality in keeping with their ice cream and soda fountain. Slices of fluffy, thick, house-baked brioche make the sandwiches, each served with a pickle and roasted vegetable salad or house-made sweet potato chips. An egg salad sandwich is soft and lively with chives, arugula, and the clincher: pimento cheese. My favorite, the tuna melt, evokes childhood elevated by Gruyere cheese, organic tomatoes and arugula, the brioche nearly dissolving in the mouth.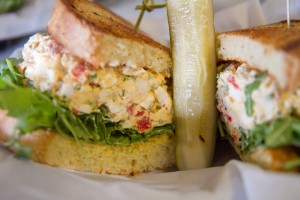 There's one "must" on the new alcoholic section of the fountain menu (the majority is still non-alcoholic): a classic Angostura Phosphate. Fizzy with acid phosphate, gum foam and soda, a heavy pour of Angostura Bitters makes for a spiced beauty, conjuring fall and winter simultaneously. Can't Stop is a notable dessert of butterscotch syrup, whole egg and cream, effervescent with Drakes Bay Hefeweizen (adding notes of grain and hay), topped with a musky Carpano Antica vermouth float.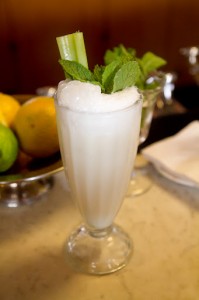 Some soda fountain newcomers are among the best drinks they've done yet. Bonne Vie No. 2 is a citrus garden delight of basil leaves, basil ice cream, and pink grapefruit – its sour-fresh qualities glorified with citric acid. A healthy-tasting lactart, A Stalk in the Park, is celery seed extract, celery stalks and mint blended with lactart and soda water – a fizzy, vegetal pleasure.
Ode to Mr. O'Neil (a double-charged, amplified chocolate soda/lactart) and the wild cherry phosphate remain among their best sodas, but new additions confirm why Ice Cream Bar is like no other.
As part of SF Cocktail Week, I judged the first ever soda jerk competition where competitors crafted one alcoholic and non-alcoholic creation. Though unintended, it was no surprise that all three finalists and the winner are all soda jerks at Ice Cream Bar.