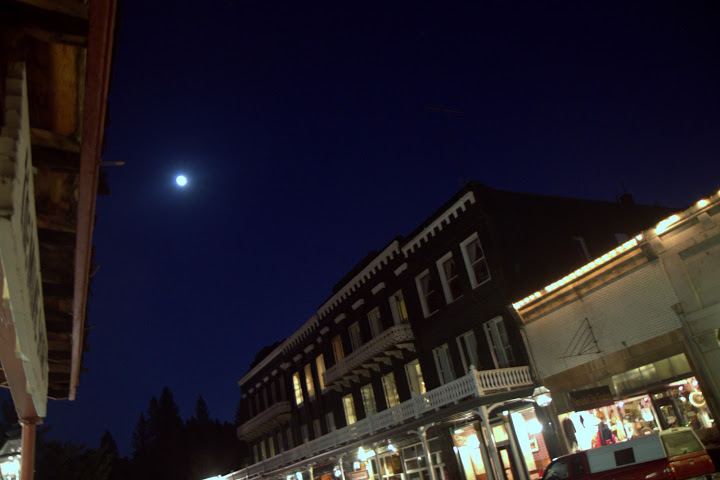 Imagine if the Wild West collided with a European village. There might be winding, narrow streets through neighboring towns, plotting through pine trees. Old West saloons, wood sidewalks and columns, classic homes in walkable small towns. Not far from Lake Tahoe, at the foothills of the Sierra Mountains, there are two such tiny towns. The Gold Country towns of Grass Valley, a charming, relaxed Old West town, and its sister merely four miles away, Nevada City, the smaller, more funky-artsy and visually striking of the two. Historically, I'd trek 30 minutes off the 80 on the way back from Lake Tahoe to spend an afternoon in these towns, particularly when fall leaves are at their peak. This fall, I decided to spend the weekend here instead of Tahoe – and a restorative weekend it was.
While you're in Grass Valley, foodies and cooks shouldn't miss Tess' Kitchen Store, three floors of every cooking accoutrement you can think of, and Back Porch Market, a small but well-curated gourmet deli of cheese, salumi, wine and gourmet foods (P.S. inhaling their house pasta sauce cooking as you enter is intoxicating).
In Grass Valley, Big A Drive In may look a little forlorn, a historic drive-in serving freezes, malts, burgers and hot dogs, but their cheeseburger is unexpectedly classic and satisfying – some even say the best in the area.
If you're there in the fall, take the slower, lovely drive along Colfax Highway at least one way to and from the 80 freeway so you can stop off at Bierwagen's Donner Trail Fruit & Farm Market, an idyllic farm selling jams, pies, an array of seasonal produce, and an apple farm.
Between nature, architecture, food, and even unexpected nightlife, here are just a few more reasons to love these Gold Country towns.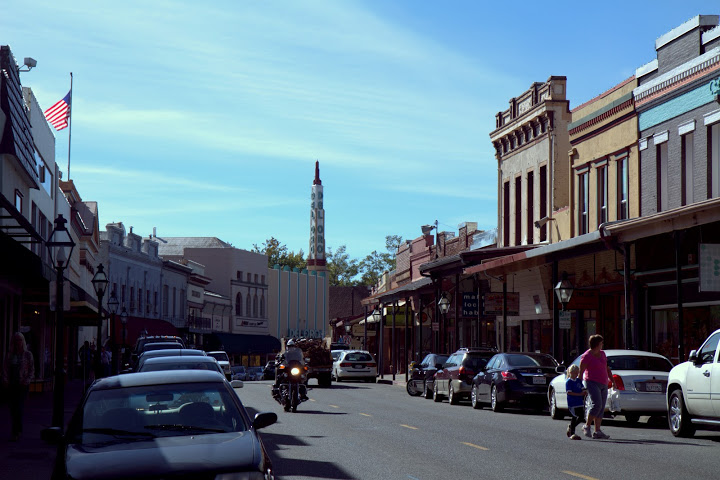 1. NEW ENGLAND VIBRANT FALL COLORS & CHRISTMAS CELEBRATIONS
When friends from New England told me this was THE spot they'd go for equally radiant fall colors, I was skeptical. But from my first visit in November years past, I walked through neighborhoods of old Victorians and 1800's homes, awash in the brilliant reds, yellows and oranges of my favorite season, dramatically cast against the green of mountain pines.
Besides warm fall days, crisp mountain nights and stunning fall colors, winter is a festive time in these two towns that pull out all the stops for Christmas. There's a Victorian Christmas street festival complete with horse-drawn carriages and wandering carolers, and the Sierra Foothills Christmas Festival, known locally as Cornish Christmas, as the early, late 1800's population of Grass Valley was predominantly Cornish. Now just wish for snow for added magic.
2. ROADHOUSE EXTRAORDINAIRE: THE WILLO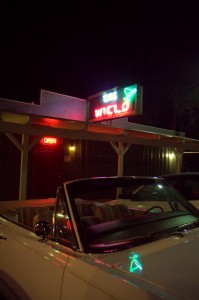 The Willo has been around for decades, a roadhouse on Highway 49, about 15 minutes drive from Grass Valley. Part redneck party in the rowdy bar, part retro dream with neon sign shining like a beacon from a dark, two-lane road in the middle of the pines, it is easily my favorite restaurant in the region.
Locavores and dainty eaters beware. This place is about thick cuts of NY steak (you cook or they cook on the big grill between the restaurant and bar) and local character. For less than $20, one can pig out on hearty, old school fare. Although requested "cheese" with a $1.85 baked potato is a deli slice, taste does not suffer here. When you ask for medium rare steak, you get it: juicy, delicious.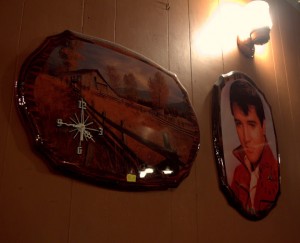 In fact, after numerous meals at more modern restaurants in the area, even those with local ingredients and attention to produce and meat sources, most were highly inconsistent and well behind even average big city standards. With The Willo, I felt like I got exactly what I came for: local flair, delicious food appropriate for bracing mountain air. We brought our own bottle of wine ($10 corkage), well worth it considering what was on offer, although the festive bar was doing just fine with big name liquor brands and country on the jukebox.
The dated, wood-paneled dining room is lined with Elvis, The Duke (John Wayne) and scripture verse clocks, while a Friday night only special of BBQ pulled pork sandwich ($12) is surprisingly good 'que, and hard-working waitresses ensure you're right at home with a "hon" and a smile. Dining at this packed roadhouse felt like the kind of meal my grandparents would have enjoyed, of the celebratory, unfussy kind in my childhood.
3. UNEXPECTED NIGHTLIFE & MUSIC SCENE

Though I struggled to find strong restaurants outside of The Willo or Sushi in the Raw, Nevada City nightlife, though not in the same breath as a big city, can get surprisingly rowdy. Being here days before Halloween meant Day of the Dead parties, concerts at historic Miners Foundry with everyone in costume, revelers wandering the streets, reminiscent of raucous nights in party towns like Savannah and New Orleans.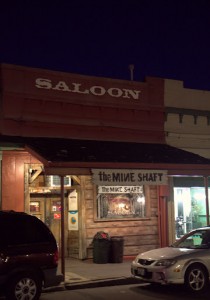 There wasn't an evening I didn't catch street musicians singing along the streets, a few of them exceptional, like a girl with a soulful, R&B voice belting along to one guy beatboxing, the other with a guitar.
On sleepier nights, the historic Mine Shaft Saloon is the dive bar in town. Crusty bartenders, chatty locals, plenty of personality, and bowls of hot and sour soup arrive through the swinging door at next door's Fred's Szechuan Chinese Restaurant.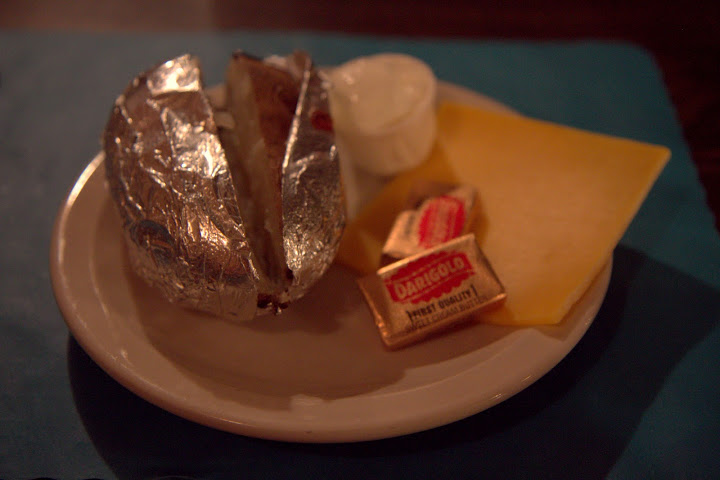 4. WINE COUNTRY
As with many parts of California, the Sierra Foothills is home to a strong community of wineries. The best afternoon of my recent weekend was spent driving around local vineyards, off scenic country roads, tucked in between valleys and mountain views.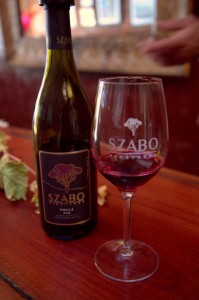 My other afternoon highlight was an hour tasting wine with Alex Szabo of Szabo Vineyards in his downtown Nevada City tasting room. With big personality and opinionated passion for wine, he's lived in Europe and San Francisco, now winemaking here. He knew every local who came through the door, his friendly repartee and stories of his Hungarian family with winemaking roots back to 1780 particularly engaging – he grew up taking "a few pulls of wine from the jug" in his Grandpa's basement.
His tasting room is full of hand-crafted pieces like a striking bar made from red gum eucalyptus trees salvaged in Berkeley's Tilden Park after a fire. Launching Szabo in 2003 with 40 acres (15 of them vines, the rest sustainable forest), Szabo's winemaking style is "balanced wines that you can still grab onto." He mentioned being the only winemaker in area growing all his own grapes on premises, and his wines do represent balance rather than merely bold fruit.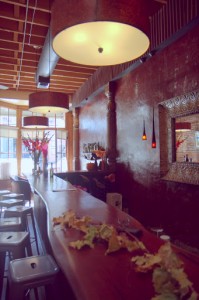 Tasting through a flight ($6), I noted the pleasant funkiness of a 2010 Grenache ($23 a bottle) which he describes as a "dusty Spanish road", but was surprised to find I preferred the Zinfandel, a varietal I rarely gravitate towards ($18 a bottle). Though there are intense blackberry notes, there's no residual sugar and the berry is balanced by tannins and an earthiness. Balance is also found in a sweet dessert wine, an off-dry 2011 Muscat redolent of orange blossom with a creamy mouthfeel. Best of all, his Voila, at $28 a bottle, is the highest priced of any of Szabo wine.
5. GOURMET ICE CREAM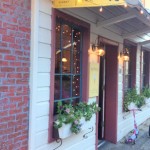 Every time I'm in Nevada City, I don't miss ice cream at Treats. Gourmet flavors hit the mark, like plum shiso or saffron rose pistachio.
Childhood favorites like Swiss orange chip, and a handful of daily gelatos (such as chocolate cherry), are made with big city-quality and standards.

6. CORNISH HISTORY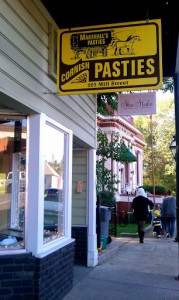 With over 60% of Grass Valley's population being Cornish in the late 1800's, the influence of Cornwall, England, can be felt in the fact that this small town has more than one pasty shop. But there is only one you need to visit: Marshall's.
These flaky, filled pastries are certainly old school – even the tiny shop evokes 1970's. Marshall's has been churning them out for decades, with your choice of vinegar or ketchup alongside a classic beef and potato or sweet, spiced apple in sugary vanilla sauce.
7. CAFFEINE FIX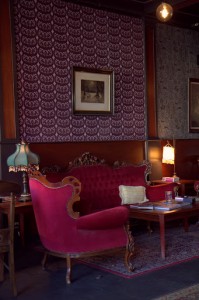 Hipsterization has even reached this small foothills town, but it's a pleasure at Curly Wolf, an espresso house with Victorian wallpaper and couches on Nevada City's main street.
This form of retro/Old World hipster feels right home off wood sidewalks, serving properly prepared cappuccinos, coffees, cold brew iced coffee, even a chocolate orange espresso reminiscent of a Caffe Nico at LA's Caffe Luxxe.
In Grass Valley, Caroline's Coffee Roasters is a roaster and shop of the old school kind, not necessarily a coffee geek's dream. But when in Grass Valley, it's where locals congregate on a Saturday morning talking arts and sports (the SF Giants, naturally) over bracing cups of coffee.
8. SUSHI HOTSPOT
One doesn't expect to find a sushi haven in towns this small. In fact, I've been to bigger towns around the country that lack a sushi restaurant as good as Sushi in the Raw. The fish is fresh and pristine and the environment in a converted Victorian boasts quirky charm, feeling like a hidden big city gem.
That being said, sushi aficionados and purists, while delighting at house pickled ginger and only sustainable fish will also notice an excess of sauce on or with most sushi, a "no-no" many a hardcore sushi master from Japan has warned us against. Though wishing I could taste the cleanness of fish apart from muddles of sauce (and this is coming from a sauce fanatic), Sushi in the Raw is still one of the better meals to be found in the area, though good luck getting a reservation. You MUST call ahead no matter the night of the week – they book weeks in advance.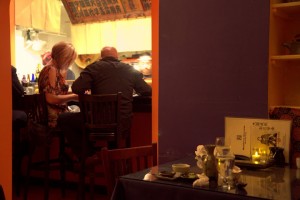 Husband/wife owners, Susan Frizzle and Executive Chef Kaoru "Ru" Suzuki, have created that small town rarity: a coveted hot spot everyone seems dying to get into.
Octopus/tako salad ($11.50), though thoughtfully presented, was surprisingly bland drowning in spicy sauce with kelp, carrots and shredded nori, and the popular black truffled sashimi ($10/17), made with "best fish of the day" (each piece was different: salmon, yellowtail, kanpachi, albacore, trout) was overwhelmed by Italian black truffle, truffle salt, soy vinaigrette and French black truffle oil (tasting a number of truffle sashimi dishes over the years, a light hand is needed). While a sashimi platter arrives with five different bright cuts of fish, again, one is served a generous side of three sauces… with sashimi! So the drowning continues.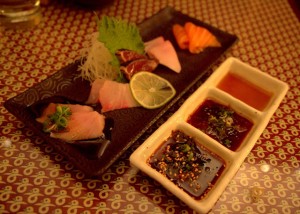 Rolls/maki are solid, like the Susan Roll ($14.50) of avocado, mango, smelt roe, crab mix, green onion, ginger, while scallop shooters ($3 each or $4 "drunken") are vividly fresh with green mussel, mango and quail egg, particularly fun ordered drunken with a shot of shochu. On the drink side, a plum refresher ($4) is a lovely way to go with organic plum wine, lightened but not diluted by lemon, ice and sparkling water. "Ru's pick" for sake, Kikusui KaraKuchi Dry ($5.50 glass/$33 bottle) is a crisp, pleasant accompaniment.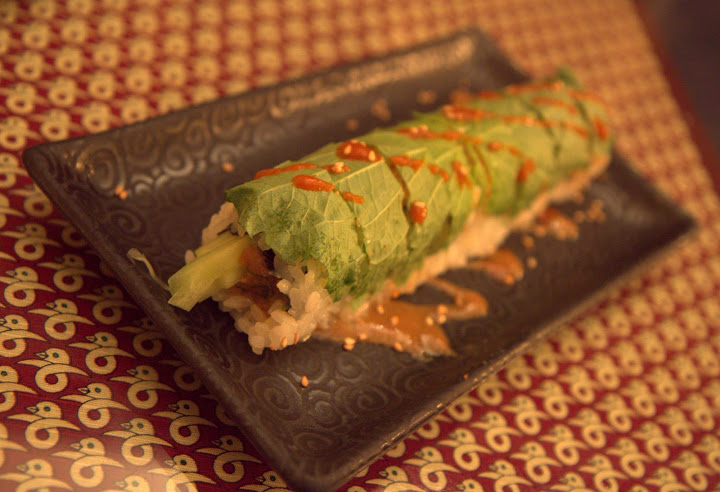 9. JUICE CENTRAL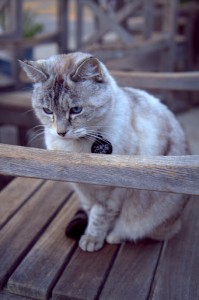 As with a number of small California towns, you'll find a healthy dose of hippies and back-to-the-earth folk. In Nevada City, Fudenjuce is a blissed out roadside hut with outdoor picnic tables, serving wraps, salads and rice bowls – but go for the juice.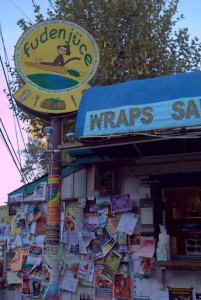 Though you may reek afterwards, a garlic heavy Immune Enhancer is an eye-opener with carrot, apple, parsley, spinach, ginger, while Planet Favorite is tart with lots of lemon, carrot, apple. Unlike most juice shops, everything, even 24 oz. pours, are affordably under $7. Only downside is that wheatgrass shots tasted sickly sweet – I like wheatgrass for that fresh-cut grass taste and wished it had been noted that it was sweetened so I could opt out.
Flour Garden Bakery is mainly a bakery but also whips up a few fresh (and a couple thankfully green) juices in the Neal Street shopping center location of downtown Grass Valley.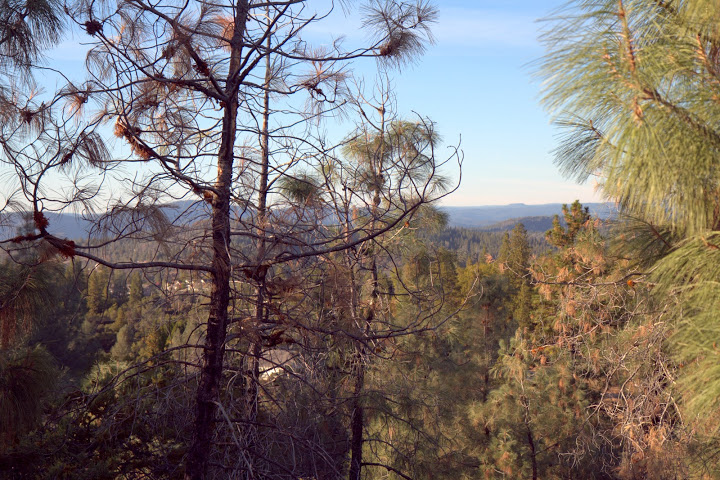 10. GRAB A PINT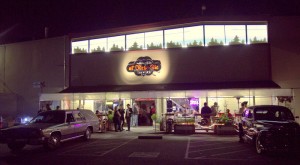 Though far from my top California brewery, Ol' Republic Brewery is the first local brewery in town. The sterile, low ceiling space has a front patio and Saturday nights draw live bands and crowds. Their IPA English Ale strikes a fine balance of hoppy notes, and their range includes Bavarian Black Lager, Dead Canary (German lager), Celtic Red, Schwarzbier and Export Stout.
Pretty much across the street from Ol' Republic, Jernigan's Tap House & Grill has a rotating draft selection of beers from around California.
11. AND ONE MORE ROADHOUSE: THE OLD 5 MILE HOUSE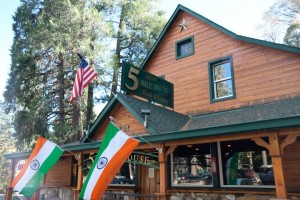 Just follow the bikers (motorcycles parked out front) who congregate at The Old 5 Mile House, an 1890 roadhouse and former stagecoach stop off forested Highway 20 just 5 miles out of Nevada City. You'll find a cozy, dark wood respite with fireplace, bocce area and back patio under massive trees. It's a bar with decent beer selection and surprisingly tart, tasty margaritas, and a restaurant with far better-than-expected food. Recommended dishes: Piadine (aka pizza crust topped with salad) – the arugula version with tender skirt steak, chimichurri sauce, red onions and blue cheese ($14.99), the pizzas (some are better than others), and hearty 5 Mile Corned Beef Hash 'n Eggs ($10.99). This is one of my top recommends for food and atmosphere in the area, worth a detour from town.
12. HOT TUBBING UNDER THE STARS
Though my room felt a bit cavelike on the bottom floor with only one small window and minimal light at Grass Valley Courtyard Suites (ask for an upstairs room with more windows), the room was otherwise comfortable, the owners and service exceptionally friendly, with an unexpectedly pleasant hotel breakfast in a cozy dining room, a day spa and comfortable gym, easily walkable in old town Grass Valley, and best of all, the hot tub next to the pool was the ideal way to unwind every night.
The stars appeared in all their glory and crisp foothill air invigorated as I relaxed in soothing, hot waters.