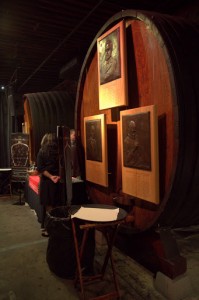 Flavor! Napa is a five day food and wine festival in its second year, potentially the definitive event representing the wines of the region and the chefs and restaurants that make this grouping of small towns in the countryside one of the great culinary and wine destinations in the world.
Despite some nasty rainstorms hitting the area for part of the week, festivities were many and varied, from classes and demos to dinners and galas.
Here are a few highlights this year in photos, including sessions with two of the biggest chefs in the world: Thomas Keller and Masaharu Morimoto.