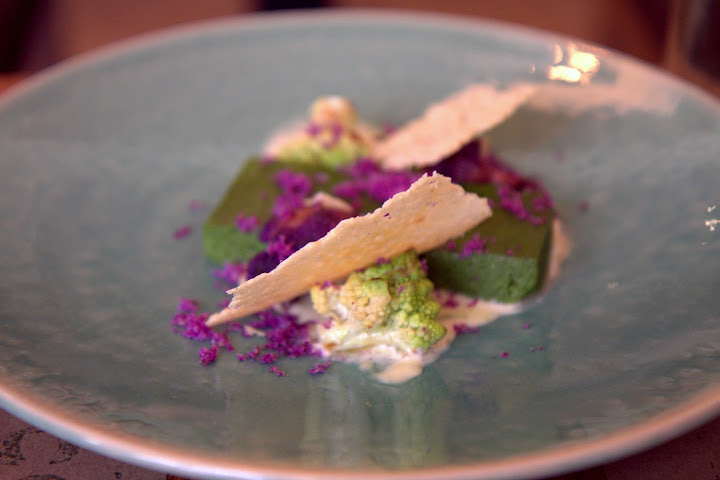 Cocktails and food: each of these four locations – one brand new, three established – boast noteworthy cocktails – and most are excellent restaurants. Here's what's making an impression in recent weeks…
ALCHEMIST, SoMa/South Beach (679 3rd St. between Brannan & Townsend; 415-746-9968)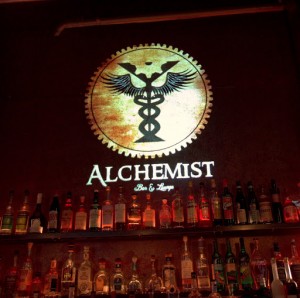 Opened by Kinson Lau (Gitane) and Phil Chen, Alchemist, upstairs in a wood-floored, roomy space, recalls LA mixology bars like Next Door Lounge (but with better drinks) and The Edison (not near as over the top or pretentious). Similar to both those bars, black & white films flicker on Alchemist's brick walls, while couches and chairs form sections and nooks in which to linger. It can get noisy but the space is still a SoMa respite, unlike other bars nearby.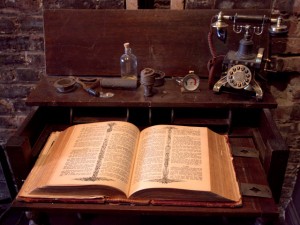 Seth Laufman (Gitane, Burritt Room, Comstock Saloon) created the cocktails ($11), a list of catchy names – like a spicy, Scotch-ginger-habanero concoction and nod to Mr. T, B.A. Baracus – representing straightforward (read: unfussy) but well-made drinks.
The Baracus is topped by Martinelli's cider, a trend I am noticing popping up around town, recalling childhood holidays.
Stop Fenneling Me may be my top pick. Though it borders precariously on thick sweetness, it's savory fennel bitters that save this clean imbibement of Right Gin, velvet falernum (lime, almond, vanilla, ginger, clove-tinged liqueur), and a touch of Manzanilla sherry.
Campfire Fizz goes the smoky-refreshing route with Del Maguey Vida mezcal, Cherry Heering (cherry liqueur) and lemon, frothy with egg white and IPA beer.
Sweet/bracing notes come into balance in a twist on the classic Vieux Carré cocktail, Room with a Vieux: rye whiskey and Pueblo Vieja blanco blend with bittersweet Amaro Nonino, with dashes of Angostura and orange bitters.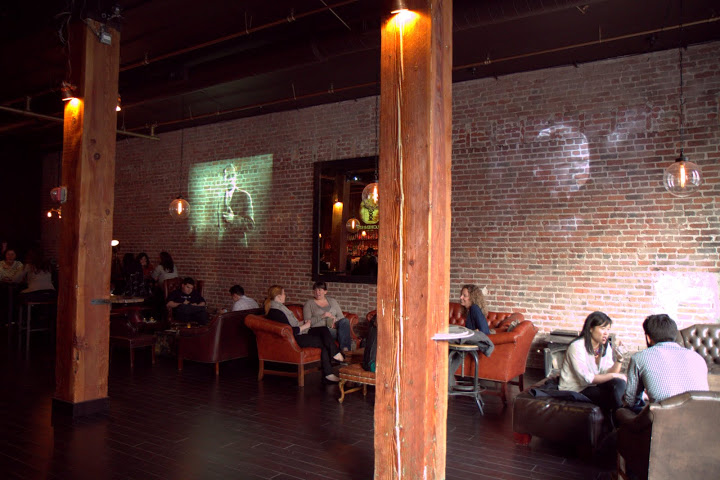 COTOGNA, Jackson Square/Financial District (490 Pacific Ave. at Montgomery, 415-775-8508)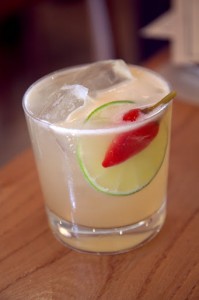 As the more casual, affordable (but quite different) sister restaurant to neighboring Quince, Cotogna remains a haven for pasta and wood-fired pizzas. Since former bar manager Jason "Buffalo" LoGrasso left for Rich Table (below) at the beginning of the year, I'm pleased to say cocktails remain subtle and refreshing, with bartenders like Gitane's Ramon Garcia ensuring talent behind the bar.
My recent favorite was Voodoo Child, a Tiki tribute combining Barbancourt white rum and SF's rum of the year (at most noteworthy bars, it seems): Smith & Cross dark rum, lending its musty beauties to Cointreau, a splash of St. Germain elderflower liquor and grapefruit juice, with a kick from house chili tincture.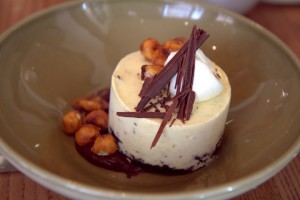 EAT WITH: Cotogna's impeccable sformato, a dreamy, savory pudding ($12), changes base vegetable (currently, it's carrot). No matter the base, it's a menu highlight.
Also a pleasure: wood-fired pizza ($17) topped with nettles, ricotta dura (aged ricotta from Puglia, Italy), Fior di Latte mozzarella, or thick, spaghetti-like black noodles – bigoli neri ($16) – tossed with octopus, oregano and hot pepper.
Finish with a cool dessert of stracciatella (chocolate chip) gelato formed into a cake, salted hazelnuts adding crunch.
RICH TABLE, Hayes Valley (199 Gough St. at Oak, 415-355-9085)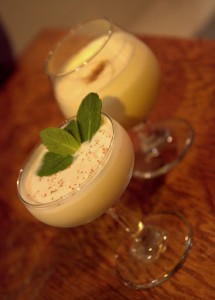 Returning yet again, Rich Table affirms its status as Best New Restaurant in the US nominee at the James Beard Awards. As he settles in, Bar Manager Jason "Buffalo" LoGrasso continues to create winning cocktails ($10 each), some highlights being from the dessert menu… one reason to save room for post-dinner imbibing.
Recent dessert cocktail beauties? An Orange Julius-like Hook Shot combining vodka, orange juice, cream, vanilla and honey meringue, or an herbaceous, chocolate-y twist on the Brandy Alexander… the Dandy Alexander, mixing Armagnac, Cardamaro (cardoon/thistle-based amaro), cream, mint, cocoa. A house flip (meaning there's a whole egg in there), the 1Up, infuses porcini mushrooms in woody-fresh St. George Terroir Gin with a touch of Pedro Ximenez sherry for sweetness and cream for texture.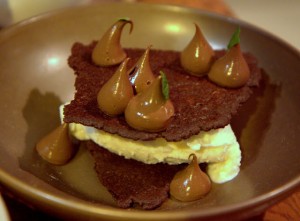 EAT WITH: While you can drink your dessert, Evan and Sarah Rich's dessert menu ($9 each) is likewise a lesson in pastry chef excellence. Buttermilk panna cotta is sweetened by dried apricots, textured with honey oatmeal crumble and shreds of basil – I wanted it for breakfast. Sourdough bread pudding wowed, tart with pomelo curd and fresh wedges, crispy pistachio tuile standing in the pudding. Mint chocolate cream is dotted around a "sandwich" of milk mint ice cream, cool between earthy chocolate sable.
TWO SISTERS BAR & BOOKS, Hayes Valley (579 Hayes St. between Octavia & Laguna, 415-863-3655)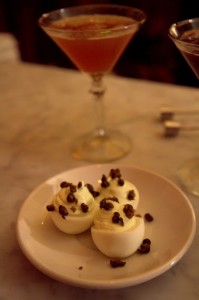 Tiny and perpetually crowded, the warm glow, jazz, and embracing welcome of Two Sisters Bar & Books feels like an idyllic European bar, with the added romance of book-lined walls, a window seat and vintage wallpaper. A bite and a drink from the small but thoughtful cocktail ($10 each) and spirits selection immediately soothes.
While a Harvest Manhattan strikes a tough-to-come-by balance of house pumpkin liqueur mixed with rye whiskey, vermouth and bitters without being too musky or heavy, The Dark Knight illuminates the bright side of winter combining gin and two Italian apéritifs, Campari and Aperol, with a tart-sweet, robust cherry balsamic vermouth. Dark nights immediately become brighter.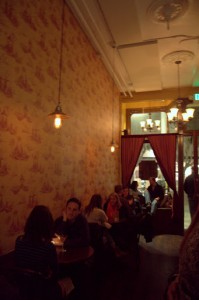 EAT WITH: Two Sisters' short-but-oh-so-sweet food menu is as comforting as the cocktails (all under $15), no item more so than grilled cheese and tomato soup.
Their version ($12) uses St. George cheddar griddled with garlic butter (sigh), dunked in pimenton-scented tomato soup.