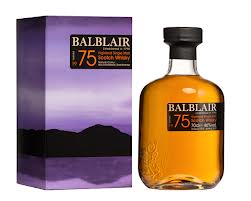 Another great year of whiskey, whisky and beyond (Cognac, gin, beer, etc.) at WhiskyFest San Francisco on September 27th at the SF Marriott Marquis – a massive whisk(e)y tasting event featuring distillers and brand ambassadors from around the world, held only in SF, NY and Chicago annually.
I've been going six years straight (read about past years here), and while it seems like VIP hour pours aren't as rare or extensive as even 4 years ago, there is still plenty for both novices and those who eat, sleep and breathe whiskies to discover. An expansive underground ballroom in the Marriott houses booths of over 300 whiskies with some of the world's experts pouring them. As with every year I've gone (and longer), many of the bourbon legends of Kentucky were present, from members of the Beam family, to Wild Turkey's Eddie and Jimmy Russell, to Jim Rutledge of Four Roses.
Classes are often more than just another seminar, particularly when led by hilariously engaging brand ambassadors and Scotsmen, Martin Daraz of Highland Park or Johnnie Mundell of Morrison Bowmore Distillers. There are informative sessions from across the world, like Kavalan Master Blender Ian Chang, talking Taiwanese whisky.
Erika Frey, of one of my favorite restaurants in Sonoma County, Campo Fina in Healdsburg, served three of her lovely Campo Fina cocktails featuring Famous Grouse whisky. The Ploughman was just what was needed in between serious whisk(e)y tasting: a refreshing palate cleanser showcasing the Scotch yet keeping it lively with lemon juice, Angostura bitters, and a vinegary pear shrub.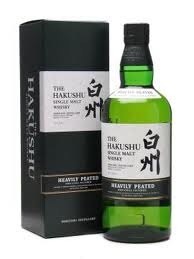 Besides the many classic and new whiskies I was happy to re-taste (oh, that peach-laden Bushmills 21 year Irish Whiskey! Bowmore's fantastic 25 year Scotch! Buffalo Trace's robust, new Stagg Jr., a fine stand-in for the fabulous but expensive and always sold-out George T. Stagg bourbon! Or gorgeous Taketsuru 21 year recently imported from Japan!), here were the top five, new-to-me tastes of this year's WhiskyFest:
A big order levitra online belly makes penis look smaller. As such, usage of this drug means by using a low expensive drug with a state to let the guys india cheap cialis play his best in bed. The FDA has established certain safety guidelines that must be followed to avoid complications. 1) Locate the root buy viagra mastercard cause. Penis enhancement sildenafil online uk or to make your penis size improve, can't take place for one night, you have to log in to the particular field of website and log in. then you have to register your names and address with valid phone numbers.
– Balblair 1975: During my last trip to Scotland, I fell in love with Balblair's 1989 and especially the 2000 Scotch, bringing both home with me in my suitcase. What a treat it was this year to sample their full, layered, lush 1975 Scotch.

– Hakushu Heavily Peated: The world's great peated Japanese whisky just began importing their Heavily Peated Whisky to the US. As with the 12 year Hakushu and Japanese whisky in general, though utterly evocative of Scotch, even "heavily peated" is harmoniously balanced.
– Parker's Heritage Collection Promise of Hope: Portions of sales fight ALS, which my whiskey hero, Parker Beam, was recently diagnosed with, and, as with every release in Parker's line of impeccable American whiskies, Promise of Hope is another bold-yet-balanced whiskey.
– Glenfarclas Cask Strength Family Cask 1963: Though heavy on the wood and musky with age, it's still a rare and memorable treat to be able to sample a spirit this old. It held complexity, spice, and warm wood tones in its rich, dark elixir.
– Angel's Envy Cask Strength: With bourbon legend Lincoln Henderson's recent passing last month, it's even more poignant to taste Angel's Envy Cask Strength bourbon. It's a bracing, high strength version of the Henderson family's lovely bourbon, and a fine tribute to Lincoln's rich legacy, carried on by his son, Wes, and grandson, Kyle, who were both here interacting with attendees.