Another year, another few hundred bar menus tasted and perused around the globe. This year was the most full yet: I visited over 25 cities in 10 different countries. Which means weeding through best tastes is even more complicated. Given the vast range, I have three 2013 lists (more for best in food/dining here): 12 Best New Bars in San Francisco (opened November 2012 to November 2013); 10 Best Bar Experiences, USA; 10 Best Bar Experiences, Global.
Click on each bar name for my original reviews on what makes each a standout – some I will be reviewing in the coming weeks.
12 Best New Bars in San Francisco
1. Hard Water – American whiskey treasures rarely found and beautiful whiskey cocktails, too.
2. Trick Dog – Artistic menus (Pantone swatches! LP folders!), killer food and varied cocktails – if one can push through the crowds flocking to one of the hottest bars in the US right now.
3. Third Rail – Jerky tasting menu and cocktails to suit a range of palates, Third Rail confirms the Dogpatch 'hood is coming into its own.
4. Novela – Gorgeous, sleek, color-coordinated books, cocktails as elegant and fun as the literary characters they're named after.
5. Tosca – Thankfully, the jukebox is intact, as is the look and feel of one of SF's greatest iconic bars in its new incarnation – and that classic House Cappuccino finally tastes like it was meant to.
6. Saison – Finally: a fine dining bar destination not as experimental as Chicago's The Aviary, but as elegant and delicious.
7. 1760 – Christopher Longoria's ingredient/produce-forward cocktail list is a beaut.
8. TBD – Tim Zohn's "loopholes" cocktail list and extensive beer on draft menu offers something for everyone – without high ABV and with some of the year's best food.
9. Padrecito – Killer gourmet Mexican food meets its cocktail match in a mellow SF 'hood.
10. La Urbana – Mexico City meets SF in experimental cocktails with regional stories of Mexico behind them.
11. Dogpatch Saloon – The Dogpatch is lucky to have two of this year's best new bars.
12. Alchemist – Spacious and cool, it's a SoMa haven for films on the wall and low key but quality cocktails.
AND DON'T FORGET: Alta, Bergerac, Brass Tacks
BEST NEW BEER BAR: Mikkeller Bar
BEST NEW BREWERY: Cellarmaker Brewing Company
BEST NEW WINE BARS: 20 Spot, Aquitaine
10 Best Bar Experiences, USA
Two of my best bar experiences all year were in New York City at two bars with now-changed circumstances: one is The Beagle, which sadly just closed, where Tom Richter churned out of some of the great understated drinks (and kick ass beer cocktails) in all of NY in a relaxed setting tinged with Old World elegance.
The second is Saxon + Parole under Naren Young. Young recently came on board at Empellon Cocina, no doubt even better under his watch. When he was in charge of the menu at Saxon (along with The Daily and other former bars), each drink, like a Celery Gimlet, sounded straightforward. But Young's drinks are among the finest examples of nuance and balance that I have tasted anywhere. They exhibit complexity and robust flavor in plainclothes. As a master of balance, I'd drink at whichever bar Young is crafting cocktails.
Despite my multiple visits this year, Squeaky Bean in Denver would have made the list but now that Sean Kenyon and crew are no longer on board, I can't vouch for it's quality.
Besides these two NY bars, the other top bar experiences of 2013 in the US are:
1. LOA Bar in New Orleans, LA – Still the most creative cocktails in New Orleans – and among the great cocktail bars in the US.
2. The Aviary (again) in Chicago, IL – The ultimate upscale, imaginative, "fine dining" cocktail experience. Period.
3. Liberty Bar in Seattle, WA – Impeccable spirits selection and cocktails more complex and exciting than the casual neighborhood setting and menu would suggest.
4. The Rum House in NY, NY – The best thing to happen to touristy Times Square: a spirits and cocktail aficionado's haven just steps from the madness.
5. Amor y Amargo in NY, NY – A tiny gem, the model for what a perfect amaro bar should be.
6. Owen & Engine in Chicago, IL – A beer geek's treasure that also calls to the spirits and cocktail lover.
7. Essex in Seattle, WA – A laid back respite in a residential area crafting highly approachable but nonetheless intelligent drinks.
8. Old Major in Denver, CO – Denver's first amaro den, shining bright with all things bitter and robust.
10 Best Bar Experiences, Global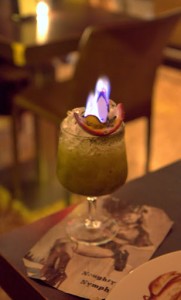 1. Mezcaloteca in Oaxaca, Mexico – The ultimate mezcal bar, a library of over 400 mezcals served with studious dedication, in the mezcal capital of the world, enchanting Oaxaca.
2. Tales & Spirits in Amsterdam, The Netherlands – The idyllic cocktail bar and restaurant in Amsterdam… but it's the "invite only" upstairs bar that made me want to move in.
3. Palazzo delle Misture in Bassano del Grappa, Italy – In the dreamy, mountain/river village where grappa reigns, an unexpected oasis of absinthe, quality craft and classic American cocktails.
4. Nu Bar in Bologna, Italy – A shock: an oasis of proper Tiki kitsch, rum and tropical cocktails in the middle of a few thousand year old Italian city… also serving pizza and pasta, of course… from the unmatchable Daniele Dalla Pola.
5. Fridrich in Salzburg, Austria – Among the most badass wine (and fruit brandy) bars in the world: sip Austrian wines and brandies set to Fridrich's incredible vinyl and CD collection, played with DJ precision in this sexy, tiny haven of a bar I WISH was my neighborhood hangout.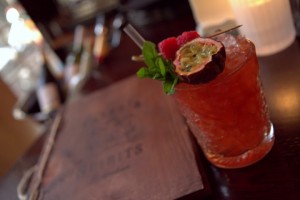 6. Limantour (both locations) in Mexico City, Mexico – The bar that started it all in MX, two sexy dens of craft cocktails beyond merely tequila and mezcal.
7. Open Baladin in Rome, Italy – With over 200 beers and drafts, this welcoming bar showcases the glories and creativity of Italian beer (the most experimental in Europe), alongside craft beers from around the globe.
8. Astrid y Gaston in Lima, Peru – If only bars around the world could showcase pisco the way it is here.
9. Hiding in Plain Sight (HPS) in Amsterdam, The Netherlands – Among the most visually beautiful cocktails I've seen anywhere in the world in an intimate, unpretentious Old World setting.
10. La Garre in Bruges, Belgium – In a beer-heavy city (and country), this tiny sanctuary hidden in an alley is the kind of Belgium beer bar you dream of.