This is a preview of a regular column that will be part of the national Table8 blog we are about to launch this Spring — I will cover the Bay Area and am national editor over all cities/writers.

With the constant flush of new openings in this queen of dining cities — and so many stellar newcomers — it becomes quite difficult to find time to return to old favorites. There is an endless flow updated menus or chef changes, breathing life into a restaurant, as with RN74, which I wrote about in March. Here are six SF restaurants where new chefs mean fresh tastes and experiences worth returning for.
COMSTOCK SALOON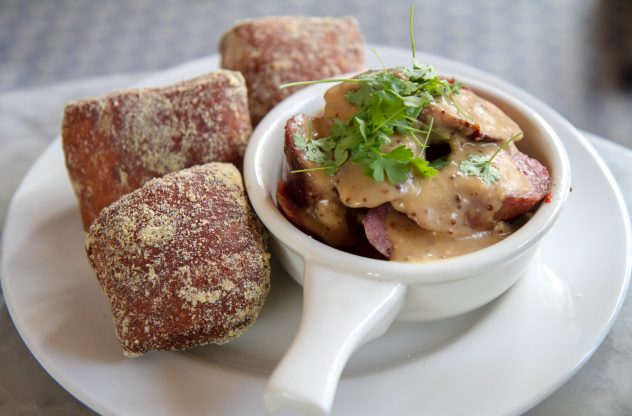 With new executive chef Michael Miller on board at the romantic, Barbary Coast-era Comstock Saloon, the food once again feels like a draw as much as the expertly-executed classic cocktails and live jazz has been since day one.
The Chef: Training with salumiere and charcutier Francois Vecchio and working with animal butchery over the years, Miller has upped the house charcuterie program at Comstock, as he also brings years of experience from cooking at Contigo, Piccino, Battery Club and Boulevard as well as travels in Spain.
Try: The "unique and gratifying" award goes to a juicy house Niman Ranch pork beer sausage ($16) in cheddar mustard sauce, inspired by but different than Berliner currywurst, unusually paired with savory, straight-out-of-New-Orleans beignets dusted in malted milk and mustard powder. Another must? The artichoke tartine ($15) on grilled levain bread, smothered in chickpea hummus, contrasted by artichokes and pickled red onion relish.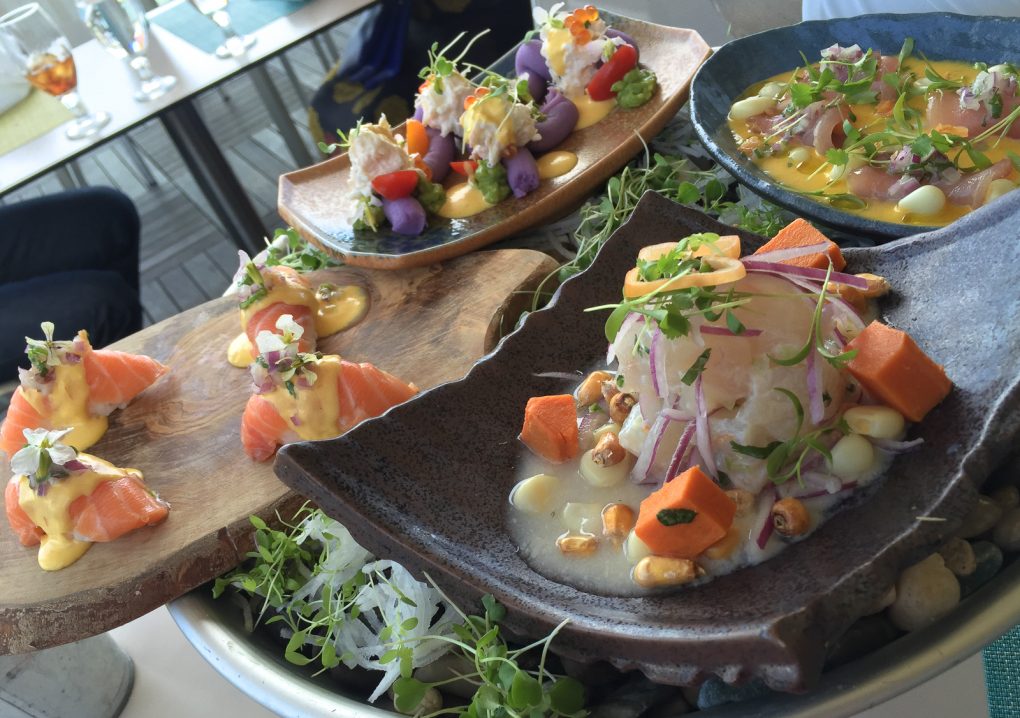 LA MAR CEBICHERIA
The original US restaurant from Peru's most famous chef, Gaston Acurio, La Mar Cebicheria opened over 7 years ago, feeling like vacation on that back patio on the Bay in view of boats rolling in while sipping Pisco Sours. My travels and pisco-making days in Peru were unforgettable and La Mar is a true slice of that country, home to one of the most exciting cuisines in the world.
The Chef: From the Ancash region of Peru, chef Victoriano Lopez came on board as corporate executive chef in SF this past September, having worked since 1995 with Acurio, including at the globally-acclaimed Astrid & Gaston in Lima, Peru, and Tanta in Chicago. Needless to say, he is a Peruvian food master, bringing his gifts to us, working with executive chef Danny Kou.
Try: His expanded tiradito (the sashimi of Peru) and ceviche menu brings even more beautiful fish choices, including specials of raw scallops cured in lime and rocoto pepper leche de tigre sauce. Another unforgettable special? Estofado nikkei, a dish pulling from both the nikkei (Japanese-Peruvian) and chifa (Chinese-Peruvian) categories of Peruvian cuisine. Tender beef cheeks are cooked in soy and mirin, served with chaufa (Chinese rice), sweet, grilled bananas and sauteed baby leeks. It's simultaneously savory, sweet, earthy and comforting.
COPITA
Copita Tequileria y Comida, from partners Larry Mindel and Joanne Weir, has been Sausalito's destination Mexican restaurant and tequila bar for years, with outdoor sidewalk seating a short couple blocks from the Bay and those stunning SF, water views.
The Chef: Daniel Tellez officially became Copita's new executive chef in February, bringing cooking experience from the cutting edge dining city of Mexico City and his days staging at the renowned Quinzi e Gabrieli in Rome.
Try: Paired with any of over 120 tequilas or agave spirit-centric cocktails, some of Tellez' most delicious new additions are the Maine lobster taco ($10) with butter and black beans or a perfect Baja-style cod, beer-battered fish taco ($13/21) with an intriguing Japanese touch from cabbage seaweed slaw and micro shiso leaves. More Tellez highlights include his slow-cooked, comforting lamb bírria ($21) accented by sesame seed-chile de arbol salsa, or a clean, bright kumquat flounder ceviche ($14), marked by borage (an herb also known as starflower), fennel, onion and serrano chiles.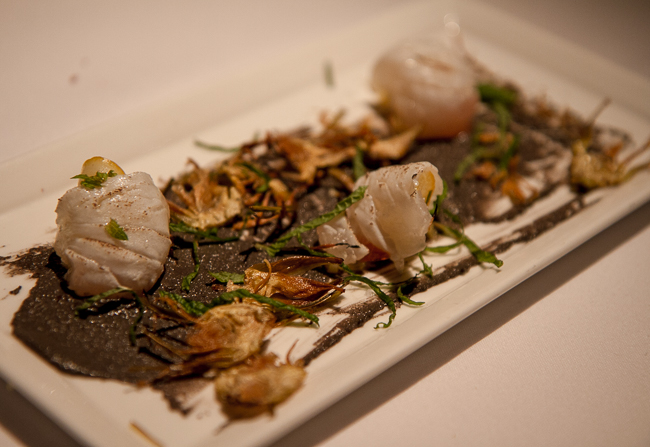 FARALLON
Jason Ryczek became executive chef at Farallon in January with a vision to recall the venerable, upscale seafood restaurant's roots since opening in 1997, with dishes often centered on local seafood, allowed to shine without excess adornment yet still a refined sensibility. From day one, Farallon's decor is one of its biggest draws: the dramatic dining room feels like a whimsical, opulent cave in France, and the long bar glows under jellyfish chandeliers.
The Chef: Growing up on California's Central Coast, Ryczek's dishes express an understanding of seafood and California seasonality. He's cooked all over the state in restaurants like Boa Steakhouse in LA and Red Pearl Kitchen in San Diego, as well as Waterbar and three years in the kitchen at Farallon in SF.
Try: The $90 tasting menu offers the widest range with daily changing offerings depending on what is fresh and in-house. The a la carte menu offers the likes of shellfish tom kha soup ($15) with scallops or Mt. Lassen trout ($36) accompanied by broccoli rabe, marble potatoes and a farm egg. The tasting menu might include courses like abalone from the town of Cayucos on CA's Central Coast, in house-cultured brown butter and white balsamic sea foam, or a delicately cooked sablefish from the nearby Farallon Islands with favas and smoked mussels escabeche, resting in a dashi broth delightfully redolent of pimentón.
To Drink: Dessert might be paired with a nutty 15 year Blandy's Malmsey Madeira, while tombo tuna sings alongside a silky, red 2013 Domaine Fougeray de Beauclair Marsannay Les Saint-Jacques.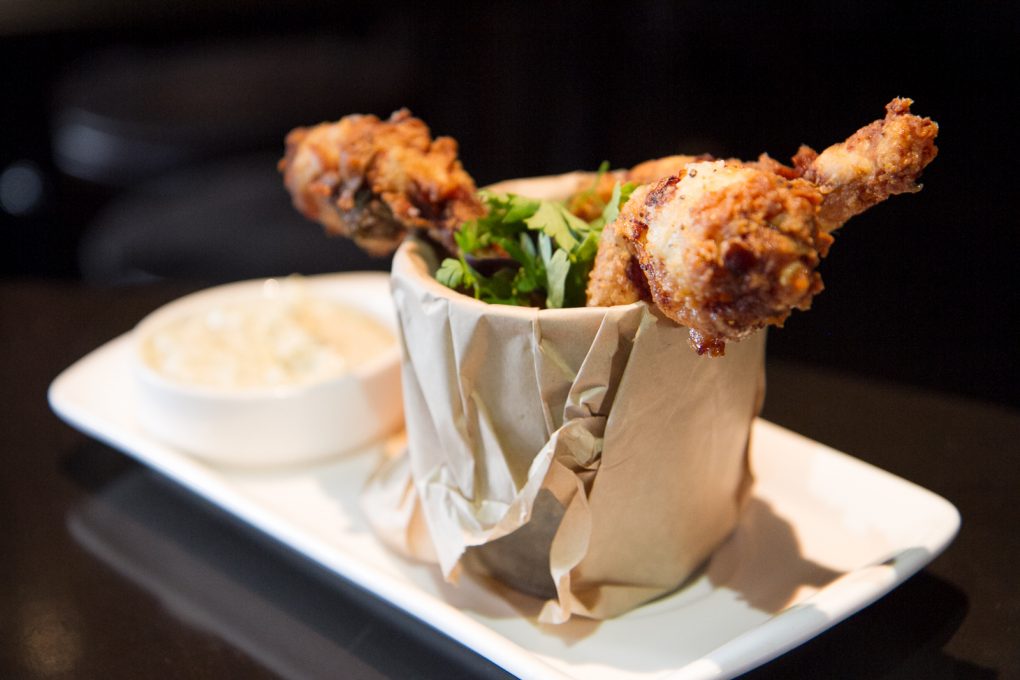 GASPAR BRASSERIE
Gaspar Brasserie has been a chic French brasserie since opening in 2014 (from Franck LeClerc's restaurant group, which includes Café Claude and Gitane). Gaspar's red and black, mid-century flair and upstairs Cognac Room bar add romance to the FiDi and all-day dining and drinking options, in true European style.
The Chef: Chef Adam Nichol (who has cooked in NY, Chicago and at SF restaurants like Wayfare Tavern, AQ Restaurant and most recently, Central Kitchen and Flour + Water) came on board in January. He's rolling out his dishes this spring, expressing the beauty of the season using NorCal ingredients with a French ethos. He'll integrate more whole animal butchery practices and up the charcuterie program pulling on his experience at Central Kitchen and Flour + Water.
Try: Besides decadent French classics like pot au feu and lobster bisque "en croute" (aka in a pastry crust), an entree standout is olive oil-poached steelhead trout ($26), walking the fine line of medium-rare and silky. The fish is spring-like surrounded by asparagus stalks and contrasted by crispy puffed rice and lush sunchoke oyster veloute.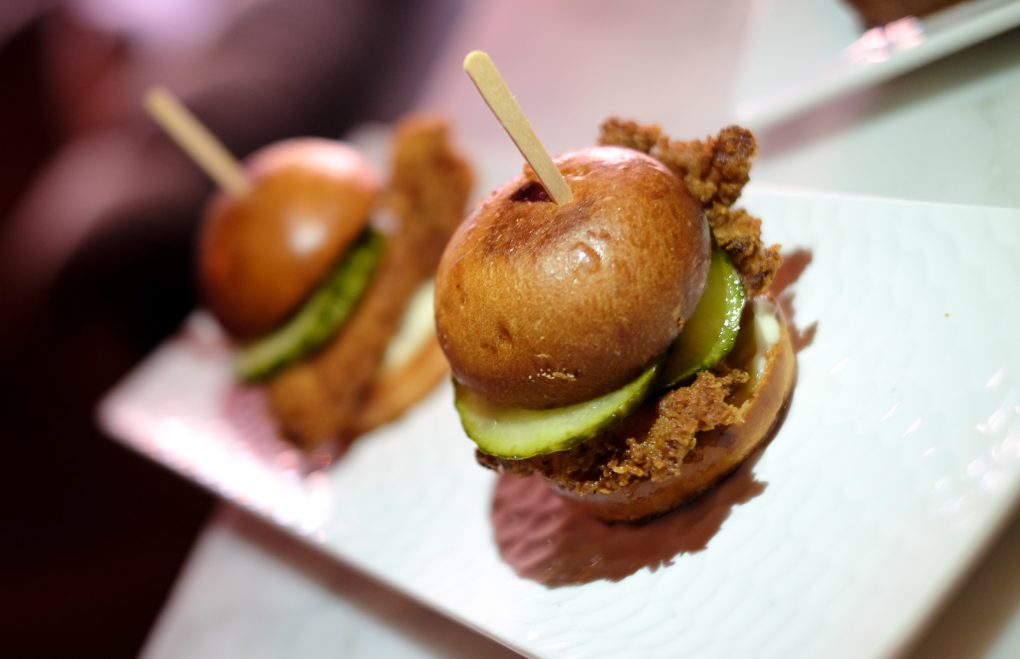 BERGERAC
Bergerac opened in SOMA in 2013 with a cocktail focus alongside shareable dishes in a space inspired by the Villa Nellcotte mansion in France's Bergerac region, best known as the where Rolling Stones stayed when recording Exile on Main Street. While food and drink can be uneven and the vibe is more bar scene than restaurant, it's the kind of bar where one can dine on comfy couches.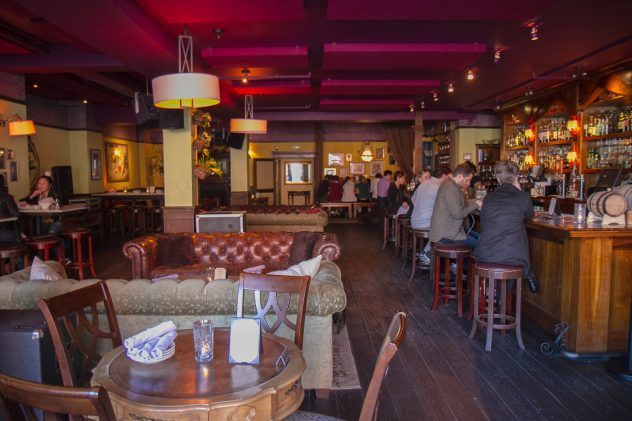 The Drinks: In March, bar director Tammy Hagans (formerly at Palm House) launched a new cocktail menu, adding to classic and house cocktails and punch bowl options. Though a touch too sweet, the Escobar ($12) is a refresher of El Silenco mezcal and tamarind syrup with a touch of Green Chartreuse, lemon and bird's eye chili tincture.
The Chef: In February, they brought on new chef Eric Nyeste, a Georgia native and former chef/owner of Foghorn (Southern food pop-ups/events) and cheesemonger at Bi-Rite. Nyeste implemented a house charcuterie program, regularly forages and visits local farmers markets for ingredients.
Try: While an egg yolk emulsion weighs it down a bit, American Wagyu beef tartare is Snake River Farms' always-quality meat, which shines tender and soft here with mini-toasts. Though overdone for the last 15+ years, flash-fried brussels sprouts ($10) get new life from Nyeste's touch of champagne vinegar perking up the vegetable and a melting smattering of Cowgirl Creamery fromage blanc adding lushness.