This article was first published here at Table8 where I am national editor.

The 10 key openings of May are Itani Ramen in Oakland, Mac Daddy, Fenix, Homage, Sushi Hashiri, Popsons, Orson's Belly, Bellota, Sababa and Laszlo's reopening. While there are strengths at each — all but one of which I've visited — here are my top three newcomers… and why they stand out.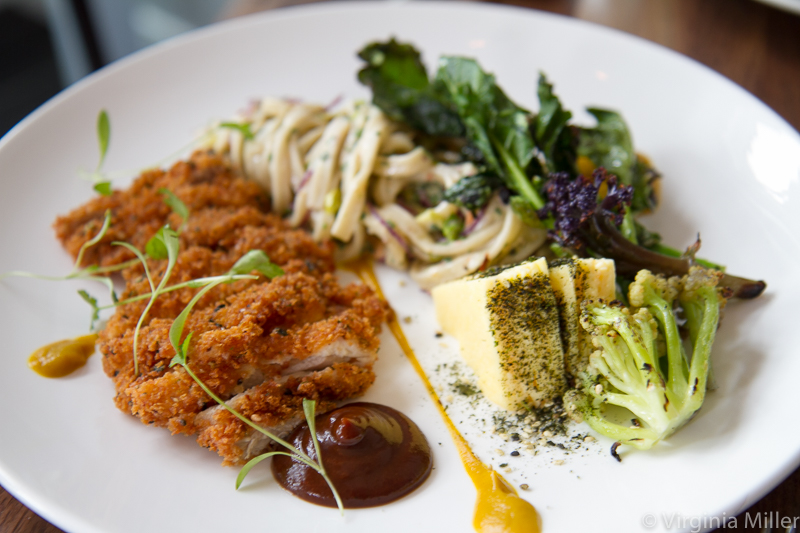 'AINA, SF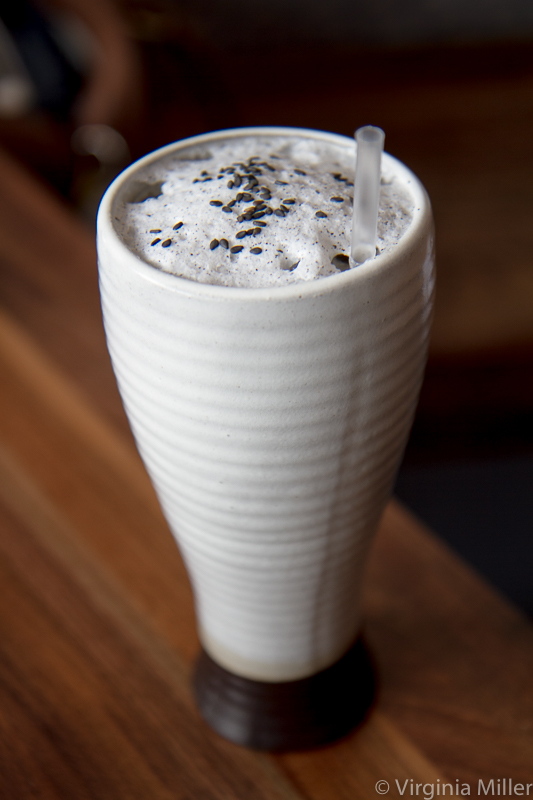 From Bernal Heights brunch pop-up to brick-and-mortar, Dogpatch restaurant, 'aina opened April 27 from Hawai'i-born chef Jordan Keao (who grew up on the Big Island), his wife Cheryl Liew and Jason Alonzo, who created an island-inspired (read: vaction-like), low-ABV cocktail menu. In keeping with their brunch roots, they're serving brunch, with the likes of taro French toast, Wednesday through Sunday, and plan to add on dinner soon.
THE WHY: 'aina means "that which feeds us" and the teams' approach is home-style cuisine with gourmet flair, refined and reimagined from the ways you've had it before. From an "aloha" as you arrive to a "mahalo" as you depart, staff are trained on Hawaiian terminology and history and Keao and team source from local farms and also utilize Hawaiian ingredients.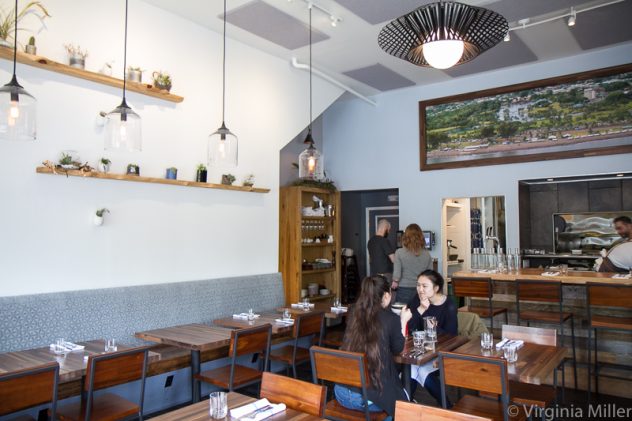 DISH RECOMMENDS: From a preview dinner to an initial visit, favorite dishes are tough to narrow down, from inspired versions of Hawaiian classics like poke, loco moco and lomi lomi salmon to dreamy malasadas ($6 for 3), a beloved Hawaiian doughnut with Portuguese roots, here dusted in coconut sugar and filled with guava custard balanced by a whisper of beet. Then there is Keao's own spam recipe wrapped in a red butter leaf with kimchi, rice, unagi sauce and egg yolk furikake, like a deconstructed musubi served Korean ssam-style ($4.50). But I also loved the Portuguese sausage hash ($16.50) laden with brussels sprouts, short grain rice, sunny side up eggs in green garlic salsa verde, or a lightly fried (in Japanese panko) chicken katsu ($15) using Mary's organic chicken. The chicken is tender with juicy dark meat, while the plate is an artful play on Hawaiian plate lunch, although instead of Hawaiian mac n' cheese, it's udon noodles in Hawaiian mac-style and other bites from a folded omelette to grilled greens, dotted with curry carrot puree and katsu jelly.
DRINK RECOMMENDS: Alonzo's drink menu (bar manager at La Folie, where he worked with Keao) walks a fine line of tropical without being sweet or kitschy, showcasing vermouths, amari and beers with bright ingredients. Initial standouts are Coconut Milk Punch, frozen with thicker, Taiwanese shaved ice kind of feel, mixing Carpano Antica Sweet Vermouth and Cardamaro cardamom liqueur with coconut milk, hibiscus and rose petal powdered sugar and vanilla. I love Hawaiian Vog ($8) served in a tall, earthenware glass. Crisp Lillet mingles with Byrrh aperitif, a spice blend and earl grey-infused caramelized banana, with an Asian, island feel capped by a dreamy, malted black sesame foam.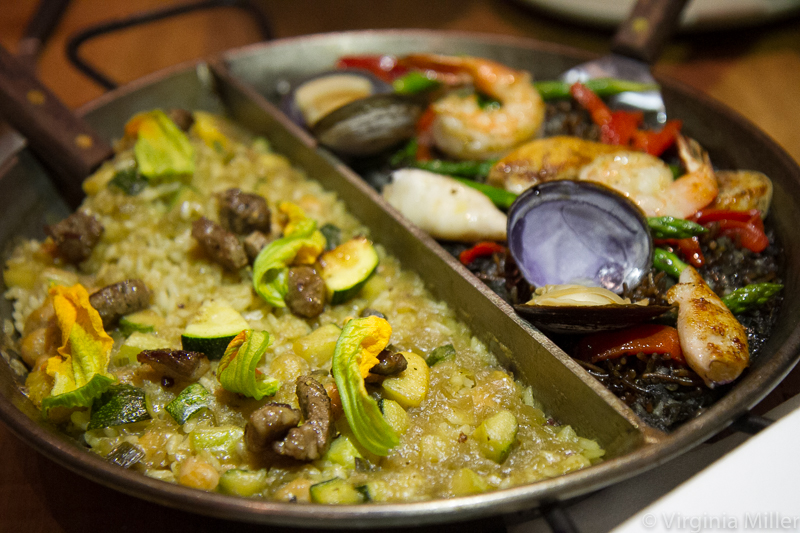 BELLOTA, SF
Spanish food is a small but mighty sub-segment in SF dining with the shining menu at Aaxte being hard to beat, the authentic, familial joys of Contigo and Canela being places I've cheered on since they opened, alongside the Basque strains of longtime great Piperade. On May 25th, SF gained Bellota from The Absinthe Group. It's the spacious (5400 square feet) hotspot among these Spanish food destinations, already buzzy with an open kitchen and sleek horseshoe bar, located in the AirBnB HQ office building.
THE WHY: Formerly the chef de cuisine at hit-and-miss Coqueta, executive chef Ryan McIlwraith and executive sous chef Joel Ehrlich turn out gratifying Spanish dishes, some of which transport me back to Spain. I'm especially transported back to Spain with their sherry selection, cavas, rosados, all Spanish wines, beers and especially the lovely sidra natural Riestra Asturias (Spanish cider), Basque Vermut (vermouth) rojo azta and Fernando de Castilla Jerez fino sherry (my favorite category of sherry) on cask/draft (on my last trip to the Galicia region, I visited cider, beer, wine and spirits producers, all well represented here).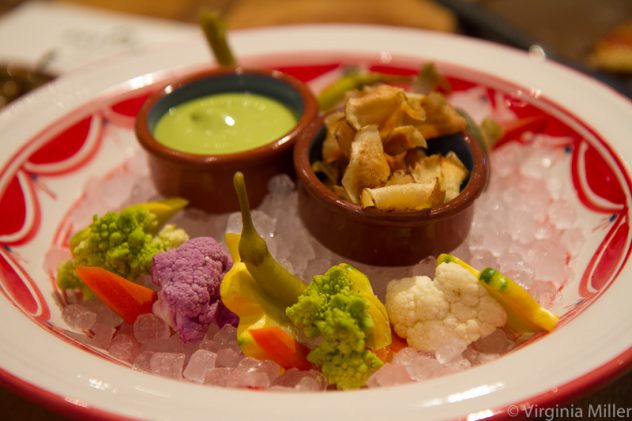 DISH RECOMMENDS: The pintxos cart ($6-9 each for bites from olives to Spanish cheeses) adds up quickly. There is more volume and value in tapas/small plates ($9-16), like dreamy croquetas ($15 for 3) oozing with creamy clam and sea urchin, accented by pickled ramps and seaweed powder. There are seafood towers ($50), heart-fired dishes and charcuteria, including the always revered jamon Iberico, the cured hams lining the entrance of the restaurant.
It's hard to top the simple joys of pan ($5), the Spanish classic of toasted bread, normally brushed with with tomate fresco (a bright, fresh tomato sauce) and garlic olive oil, here served as toasts you top yourself with a bit too little tomate fresco (more tomato, please). Another highlight is the paella y arroz section, that serves 2-4 people. Yes, it's is pricey but truly filling with the welcome Dividida ($55) option, a split pan of any two paellas. For contrast, pluma ($45) is laden with acorn-fed Iberico pork shoulder, saffron, garbanzo beans and summer squash, while leaning earthy yet seafood-fresh is the fideua ($40), a mix of both rice and traditional fideuà (chopped up, rice-esque noodles Bellota dubs "the SF treat", since the dish does offer rice-a-roni similarities). Gulf shrimp, scallops, asparagus and squid dot rice and fideuà dark with squid ink.
DRINK RECOMMENDS: With Absinthe Group's director of bars Jonny Raglin (formerly Comstock Saloon) behind the drink menu, I knew it would be strong. In true Spanish fashion, there is a section of the country's most popular drink, the gin and tonic ($12 each), here using Indi Spanish Tonic mixed with your choice of gins in three categories: Juniper (Perry's Tot, Junipero, Fords Gin), citrus (Gin Mare, Master's, Tanqueray 10), earth (Frey Ranch, Rutte, St. George Terroir). Bar manager Collin Nicholas creates all the cocktails ($13 each) with some standing out more than others, namely the Tiki-esqu Txiki, a lightly creamy mix of blanco tequila, lemon, coconut, cream sherry, egg white and cinnamon, or the intriguing Poniente which unfolds with Brandy de Jerez and fino sherry nuttiness and complexity, brightened by lemon and orgeat.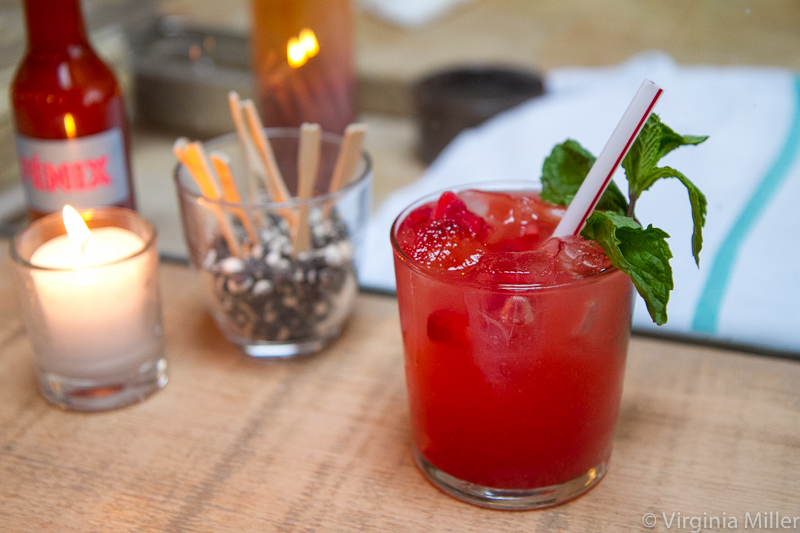 FENIX, SF
Knowing the AQ team, I expected good things from Fenix, bummed as I was to see their former TBD close in December 2014 due to a fire. Though I loved TBD's decor, the revamped space turned into Fenix, open May 6, serving casual, modern Mexican food. The narrow, airy restaurant is brighter with classic Mexican playing cards on the wallpaper and the heat of that massive stove imparting a warm glow.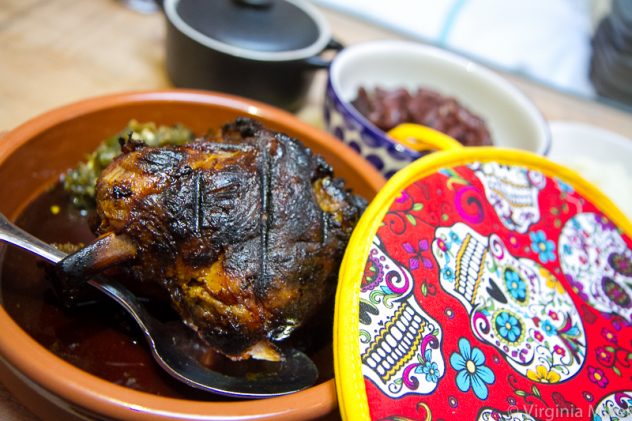 THE WHY: Opened with Matt Semmelhack, AQ executive chef/owner Mark Liberman oversees both kitchens, delivering large, shareable dishes laden with a taste of ALL sides on the menu, served almost Korean banchan-style in little bites, making this meal a real value. I left stuffed, my palate delighted with an array of tastes.
DISH RECOMMENDS: A rich sampling of house salsas with chips ($5) — rojo/red, chile de árbol, tomatillo/verde — make a fine start, alongside bright seafood dishes like the Gulf shrimp aguachile ($13) dotted with garlic oil and habanero. The best way to take in Fenix's approachable comfort yet range of flavors is to order a large plate, like slow-cooked pork shank ($19), cooked overnight in agave and ancho chilies. As with all larger dishes, it is accompanied by no less than 12 "little tastes" or bites, including house made corn tortillas, a lovely sikil pak pumpkin seed hummus and creamy yucca with mojo de ajo/sauce.
DRINK RECOMMENDS: Front-of-house manager, Sonja Lukin-Beck, has created an easy-drinking wine and beer menu alongside a frothy house horchata ($4) and seasonal sangrias ($5 during a 4:30-6pm happy hour — or typically $7 glass/$32 carafe). A classic red wine sangria, dubbed Fruity & Refreshing, gratifies but I especially like the jalapeno kick and cocktail feel from Prickly in Pink, mixing rosé wine and prickly pear juice, or the mint-strawberry, garden freshness of the rosé-based Fresa Fresca.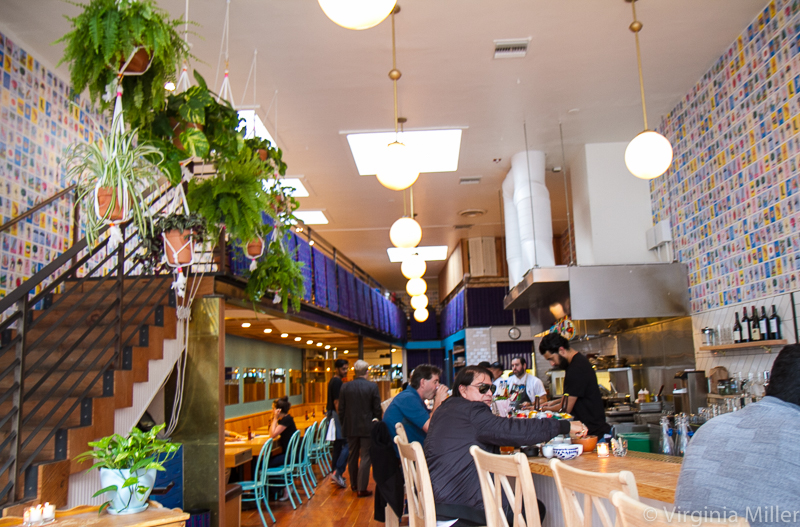 Save
Save
Save
Save
Save
Save
Save
Save
Save
Save
Save
Save
Save