This article was first published here at Table8 where I am national editor.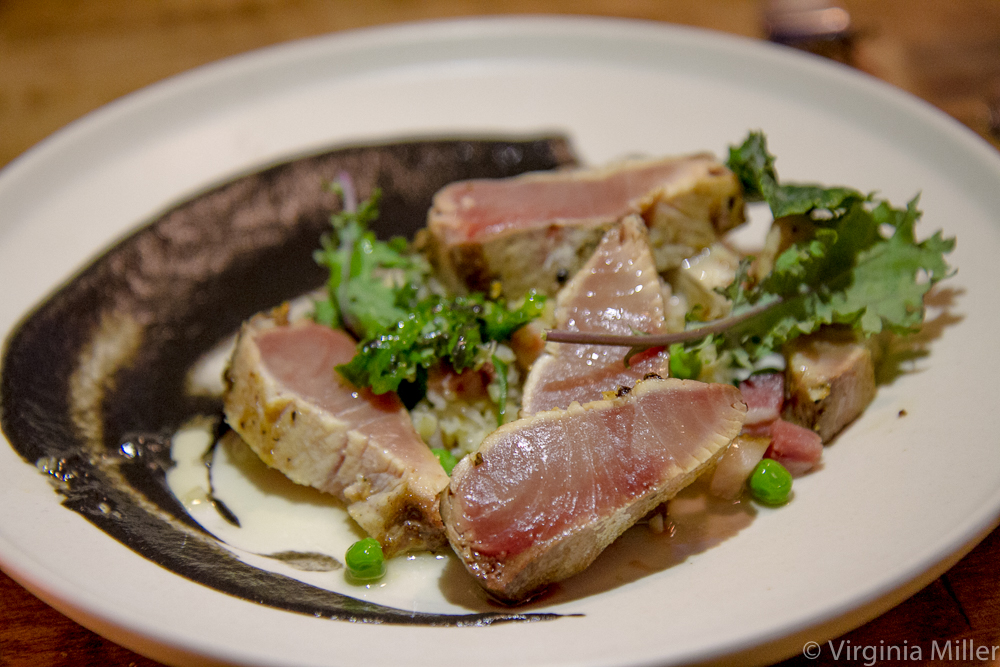 Neighborhood restaurants are the life blood of San Francisco, a city small in mileage but mighty in culinary influence and deep, international communities and cuisines. There are often those neighborhood gems that locals would rather everyone not know about. Places with a warm welcome, family-run, serving excellent food in a cozy atmosphere. Here are three that will make you feel at home — and are a great value for the quality.
CASSAVA, Outer Richmond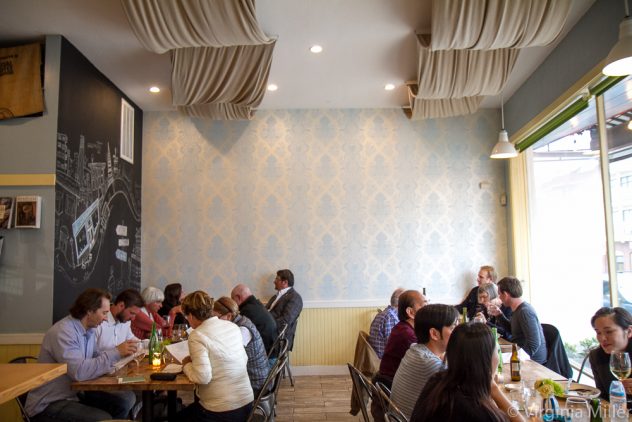 One of my favorite neighborhood spots in the city — and an underrated gem across the board — is Cassava. The intimate space is glowing set to big picture windows on a sleepy stretch of Outer Richmond. But the real secret to its charm is husband-wife power team and owners, Kris Toliao (chef) and Yuka Ioroi (GM). They make each guest feel special, sharing their great palates with all of us (he cooked at Michelin-starred Luce years back under chef Dominique Crenn, as well as 2-Michelin-starred Kikunoi in Tokyo, while she worked at Starbelly and Poleng Lounge).
Eat This: There is a weekend brunch and a weekday cafe breakfast and lunch menu. But the dinner menu is decidedly more upscale (make reservations as tables are few) with a steal of a $42 four-course menu on offer each night in addition to a la carte dishes. Offerings change but you might find the delight of fried anchovies ($13), sourced right from the SF Bay, in tzaziki sauce and cured Meyer lemon salt. Entrees might be a silky, seared Catalina Islands yellowtail ($24) in squid ink soubise, accented by buckwheat, ham hocks and ham hock jus. This gourmet cooking without pretense. Finish with black sesame pot de creme ($7) in a buckwheat cookie crumble with strawberries and cream.
Drink This: Ioroi also curates Cassava's beverage program, a thoughtful, short list of Old World-style wines, craft beers (like Le Baladin Birra Lurisia 6 White Ale from Italy), sake (like natural, complex Sawahime Junmai from Yamahai, Inoue Seikichi Co.) and low proof cocktails, such as a lovely house Pimm's Cup ($10), marked by ginger beer, lime, cucumber and Fee's cardamom bitters.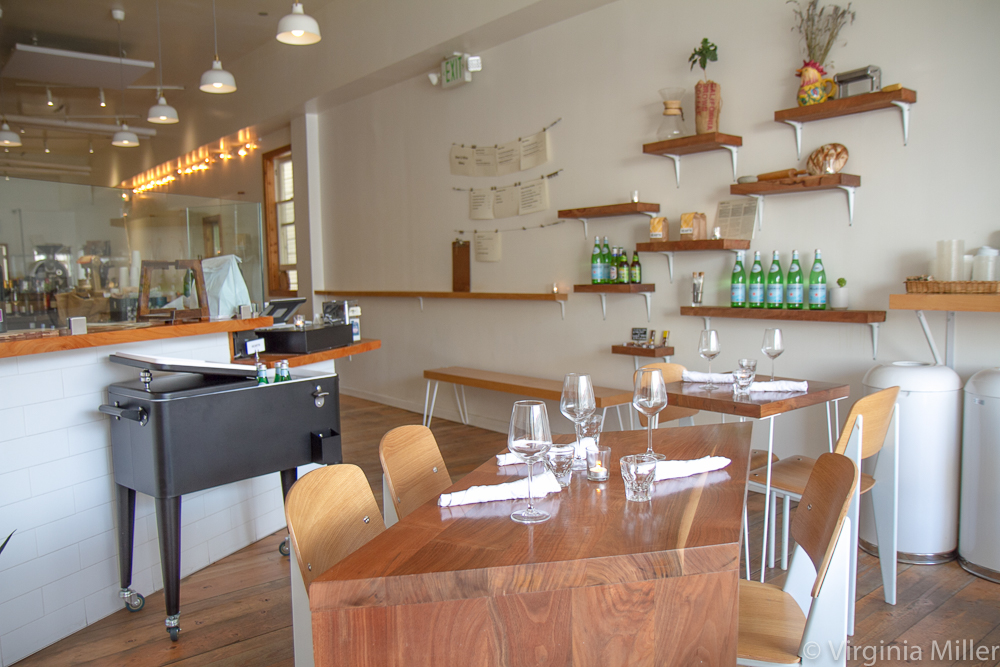 HEARTH, Castro
Opening in 2014 in the Castro, Hearth is a striking cafe and coffee roaster with clean lines of white, wood and splashes of yellow from another gracious husband-wife team, Ariana Akbar and James Kafader, who previously owned Parkside's Brown Owl Coffee, which we have missed since it closed in 2012.
While it is an excellent coffee stop and bakery for daily changing pastries, they also serve brunch five days a week and a prix fixe dinner — at merely $29.50 for three courses, Wednesday through Friday from 5:30-8:30pm (add on two course wine pairings for $14). This is a casual, straightforward neighborhood dinner that will appeal to those in the 'hood not wanting to cook that night or looking for quiet dinner with friends.
Eat This: Menus read simple but are made with a Cal-Italian sensibility. Recently there was a gratifying escarole salad laced with crumbled egg and bagel chips in the anchovy-laden notes of bagna càuda vinaigrette (a fine alternative to a classic Caesar salad), followed pappardelle pasta in rabbit ragù and a dessert of silky chocolate pave. Another night, you might see the likes of ricotta gnudi in kale, brown butter and lemon or raw tuna with radicchio, grapefruit and avocado.

Drink This: Akbar and crew can assist on drink options, or you can go with the selected pairings from the short list, whether affordable, $7.50 a glass From the Tank wines, an elegant beauty like a 2014 Agnanum Falanghina Dei Campi Flegrei ($13 a glass/$45 a bottle), or the balanced dessert wine notes of Ancarani Uvappesa ($9.50).
FIORELLA,
Outer Richmond
There is no end to excellent Neapolitan pizza (or excellent pizza. Period.) in San Francisco, but the Outer Richmond is a neighborhood with few notable pizza options other than the pioneering, longtime Pizzetta 211. But Fiorella, which opened in January (one of my top openings of the month), is so much more. Turning out wood-fired Neapolitan pies, they also excel with pasta, Italian small plates and an Italian-centric wine list. They brought on a new chef, Dante Cecchini (formerly at Marlowe), who is breathing new life into the menu.
This week, they just launched their captivating back patio (with heat lamps), adding more tables to their intimate space and one of the best patios out towards the beach. The sleek, modern space feels both neighborhood-y and current, inviting families and couples alike. Their Victorian-inspired wallpaper, sporting drawings of Bay Area locals like Alice Waters and rapper E-40, is signature and a conversation piece.
Eat This: They offer the West Coast rarity of New Haven pies ("apizza" to Connecticut natives) with purist tomato sauce, shaved pecorino and oregano on the classic New Haven pie ($13) or a pitch-perfect, classic CT clam pie with chopped, fresh clams, a little heat from chilies, brightened by a squeeze of lemon. A newer standout is the zucchini pie ($17.50), all summery with zucchini, Sungold tomatoes, mozzarella, basil and garlic.
Beyond pizza, al dente chitarra pomodoro ($17) comforts in the simple purity of cherry tomatoes, garlic, basil and Parmigiano Reggiano. An herb-marinated, wood-roasted half chicken ($22) in chilies with frisee is juicy tenderness. Then there are killer new starters: suppli al telephono ($10), the Roman version of arancini/fried rice balls oozing fior di latte mozzarella, resting in a pool of tomato sauce; zucchini frittelle ($12), or zucchini-heavy cakes with housemade Ranch; and crostini ($9) smeared with housemade farmer's cheese, wood-fired eggplant and lemon.

Drink This: In addition to local craft beers, the Italian-heavy wine selection offers delights from grillo to lambrusco, from Slovenia to Italy's Friuili region. Wines run $9-16.50 per glass or $31-135 a bottle, dominating on the lower end of that scale.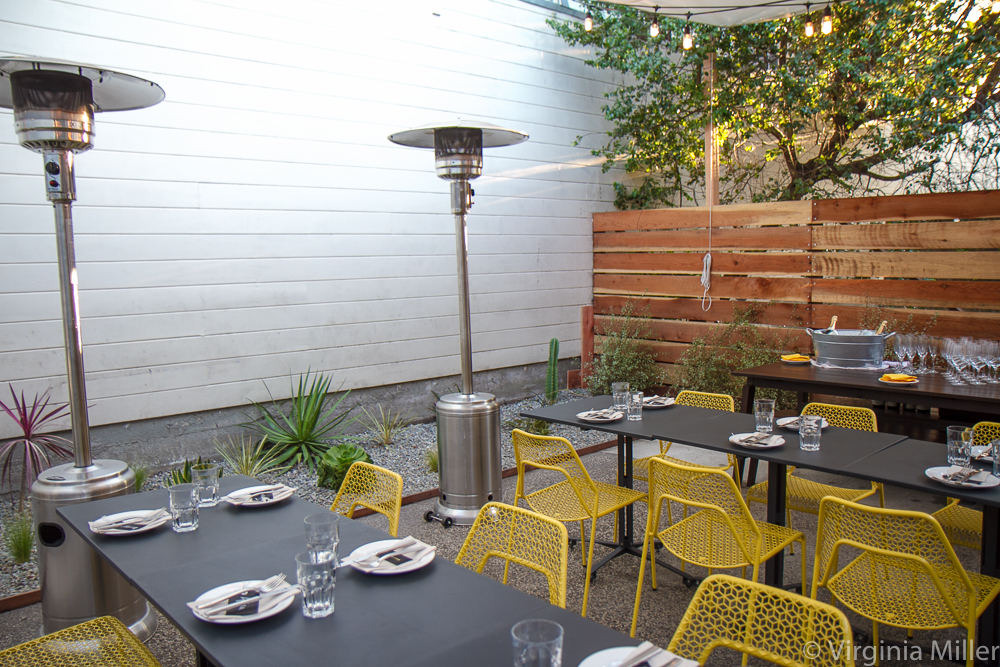 Save