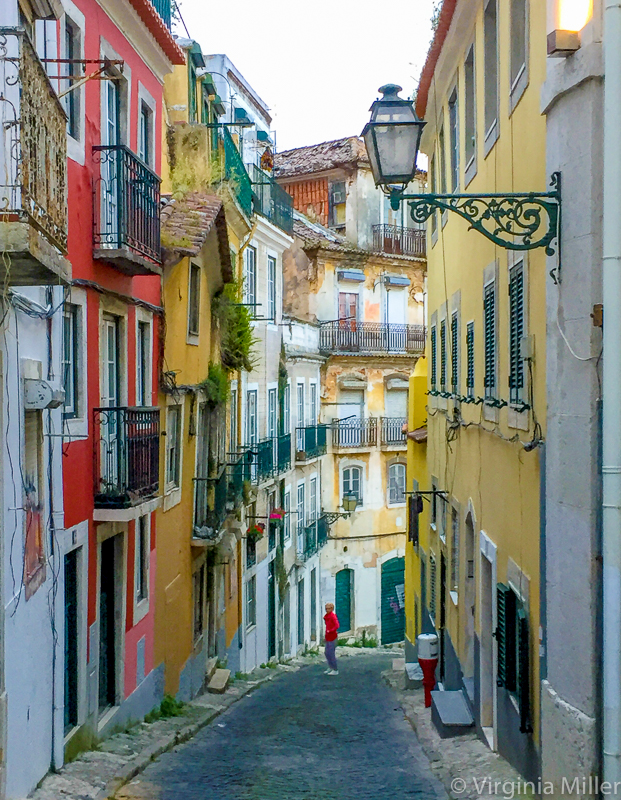 Stay tuned for more on my recent travels in Portugal around the stunning Douro region in Food Republic next week.
Portugal was one of those few countries left in Western Europe I hadn't been to… and one where I had little expectation, which was ideal for allowing the varied hills, cliffs, lush green, rivers and oceanside of Portugal's Douro region, to captivate me in unexpected ways. This massive region covers much of the country and I explored wineries from north to south, east to west: one literally a stones' throw from Spain, others tiered on steep hillsides, others along rolling rivers.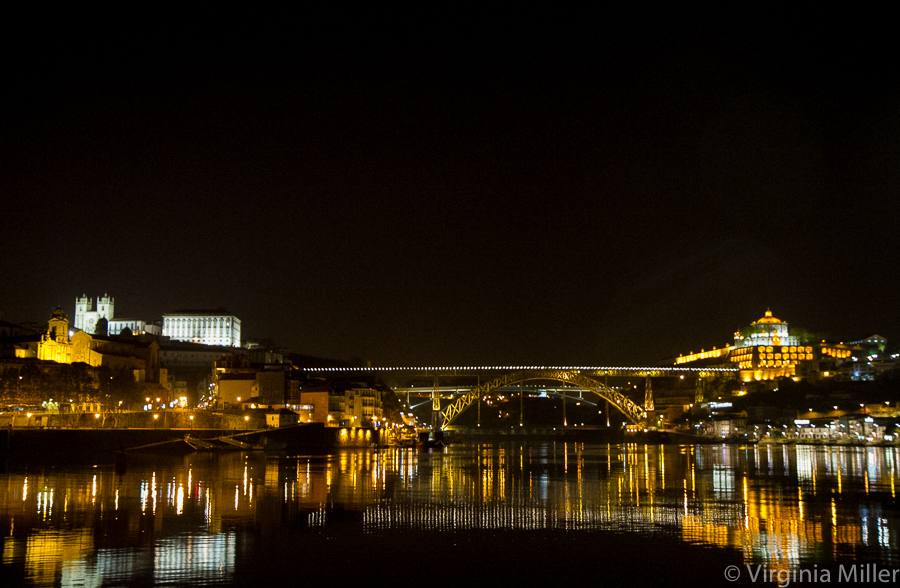 PORTO
Portugal's two largest cities are likewise magical places, underrated in the scheme of European cities — and a value in lodging and food costs compared to many more traveled European capitals.
Lisbon is fast on the rise as many catch onto this fact. It's the place I spent more time — but the city of Porto is special in its own right, a must for wine and port lovers. Famed port houses, large and small, line the stately river cutting through the city, as do dramatic bridges like Maria Pia bridge (Ponte Maria Pia) designed by Gustave Eiffel, of Eiffel Tower fame.
Portologia was my favorite spot visited in my short time in Porto: a dream port bar where you can find the rarest bottlings of white, ruby and tawny ports, some decades old, many from small producers that never leave the region. Multilingual, friendly staff are happy to help you decide on flights or pours of whatever styles of port you're curious about, making this relaxed bar feel like a home away from home for drink aficionados and the curious alike.
LISBON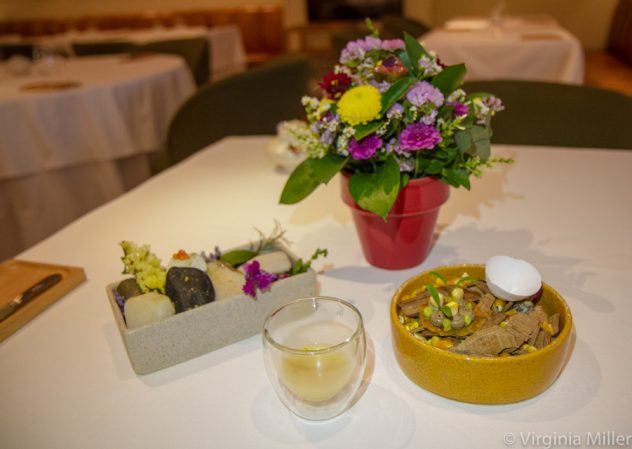 Then, a little over three hour drive down the coast, sits ancient, meandering, romantic Lisbon. With its obvious San Francisco connections — namely, steep hills, old cable cars, a Golden Gate Bridge-esque red bridge and winding streets, I felt right at home even as my feet were quickly battered adding in rough cobblestones and crumbling roads to steep hills. Locals are friendly, open, sweet and quick to talk politics, culture, food and about their city.
Here are my top 10 places in Lisbon after exploring well over 15 restaurants, bars and cafes from my welcoming, intimate, comfy, central home base of the Lisboa Carmo Hotel
There were but a couple missteps, namely the prejudiced and unacceptable service at Double 9, which could have been a recommended cocktail destination but which I would encourage you to avoid — and it's rare I have this reaction out of the few hundred cocktail bars I visit around the world each year.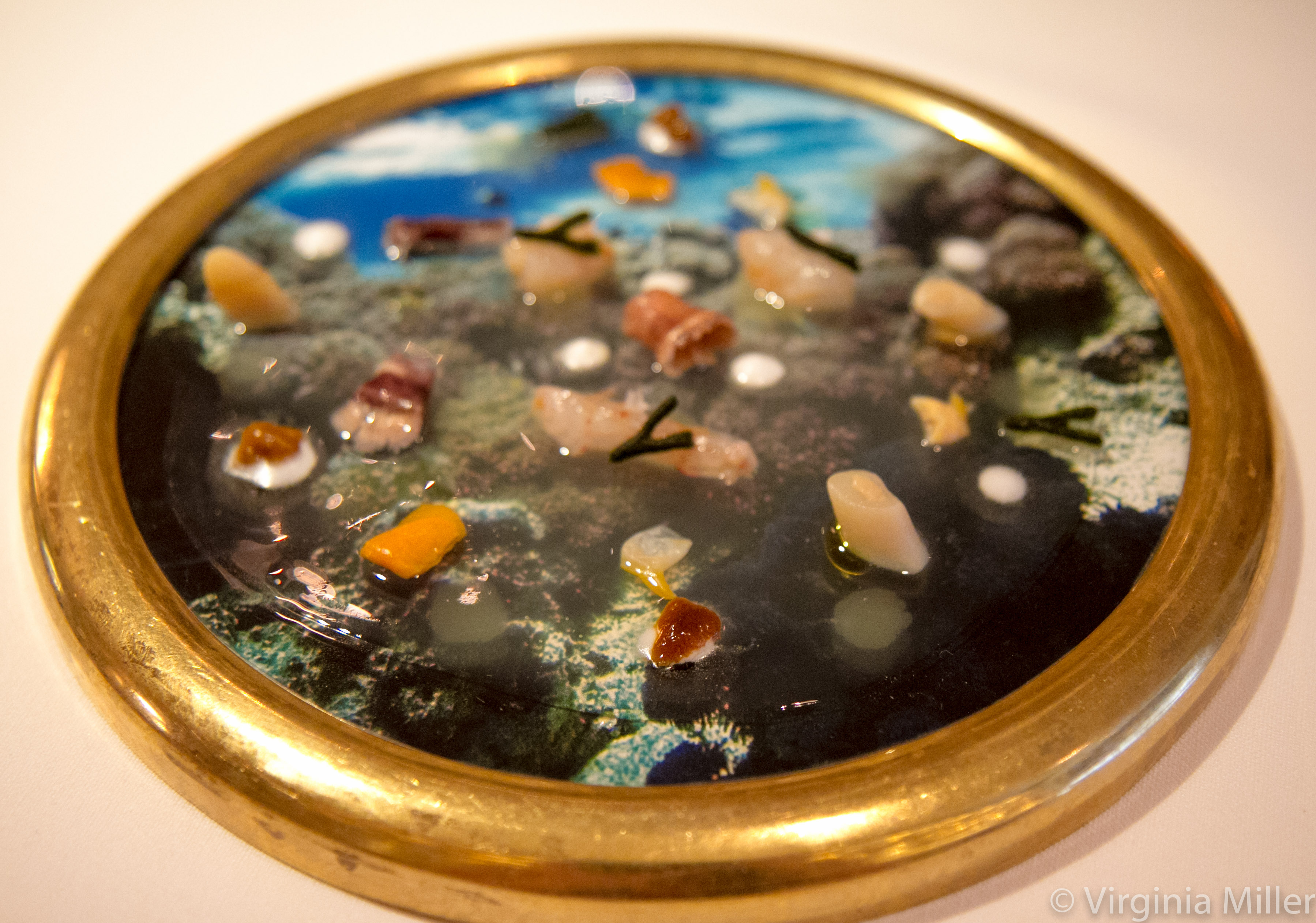 1. BELCANTO — 2 Michelin Thrills
The only 2 Michelin star restaurant in Portugal (the highest in the country), Belcanto is up there with some of the best 3 Michelin starred meals I've experienced around the world. Chef José Avillez is a talent to watch, turning out dishes at turns delicious and artful, like magical bites hidden in plants and stones from around the region. Then there is the fascinating porthole dish, dotted with exquisite bits of seafood, from barnacles to urchin, swimming in briny, purified sea water. If you have one splurge in Portugal, make it this treasure of a restaurant (and reserve well ahead — a local magazine named Belcanto the best restaurant in Europe, among many other accolades, so tables are tough to snag).
2. PISTOLA Y CORAZON — Real Mexican Food (?!) & Agave Spirit Cocktails
Mexican food is abysmal in Europe — historically and recently, non-Mexicans attempt to make Mexican food in many of Europe's favorite Mexican restaurants, with results ranging from mediocre to horrible. From London to Rome, I've tried pasty, brown guacamole, atrocious salsas that taste like Pace Picante and unforgivable flour tortillas. Compared to the best in California or Mexico, intimate, hip Pistola y Corazon doesn't necessarily keep up. But in all of Europe, it's a revelation. They attempt real corn tortillas, carnitas, al pastor and proper salsas.
Bustling crowds pack into its festive space, filling up on tacos and queso at communal tables, while the playful cocktail menu and range of agave spirits (as of my visit, they can only get three mezcals in the country but they have all three) make it a drink destination all on its own, though there is no bar seating, only a standing room only spot for a couple people at the tiny bar.
Besides striking glassware made locally but recalling Mexico, look for whimsical touches like a mini-dark chocolate rectangle Han Solo in carbonite sitting atop the stiff egg white foam of a cocktail — they make the chocolate themselves since they cannot get Oaxacan chocolate imported to Portugal. While I would miss those authentic ingredients easily accessible at home, I admire the effort, care and results Pistola y Corazon successfully pulls off.
3. CERVEJARIA RAMIRO — Old School Lisbon/Seafood Heaven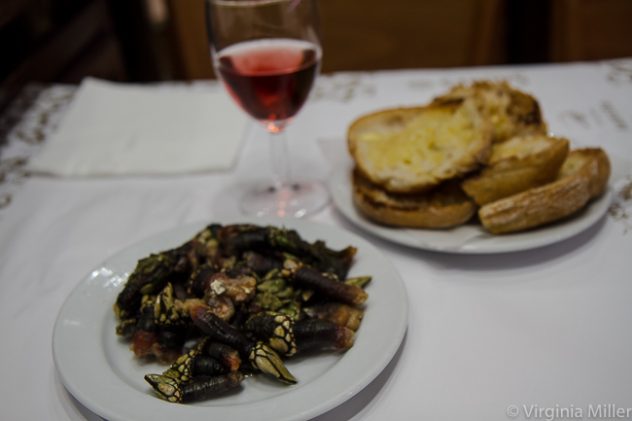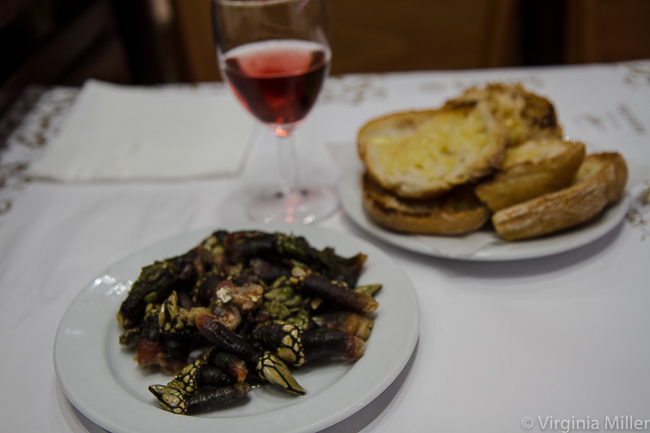 Much has been said of the utilitarian, communal table seating (lined with white butcher paper) Cervejaria Ramiro — and despite a nonstop crowd of tourists and locals, the raves barely do it justice. Everyone from Anthony Bourdain to all my local Uber drivers rave about this place.
Pick local, just caught seafood out of glass case: the juiciest, largest shrimp you've ever seen or goose-necked barnacles you have to work hard for (it's a lot of effort to pull out a tiny bit of "meat.")
Massive crabs are still crawling as staff bring them out pre-boiling. Bottles of local wines are cheap. The bread is toasted with butter and garlic. And all together, it's an affordable feast and somewhere just short of divine.
This is a must for seafood lovers — and for anyone wanting a true slice of Portuguese food in all its rustic, fresh goodness.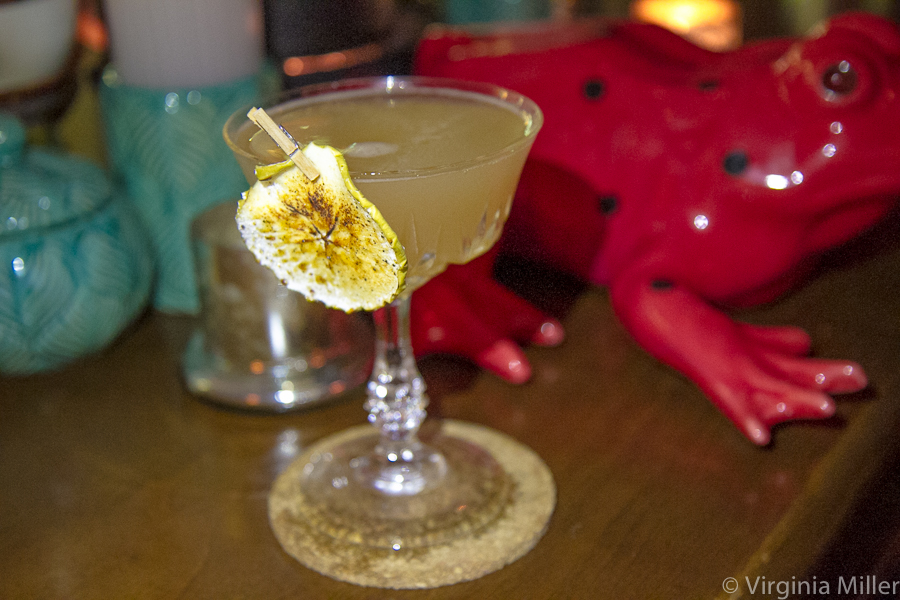 4. RED FROG SPEAKEASY — A Proper Speakeasy/Cocktail Respite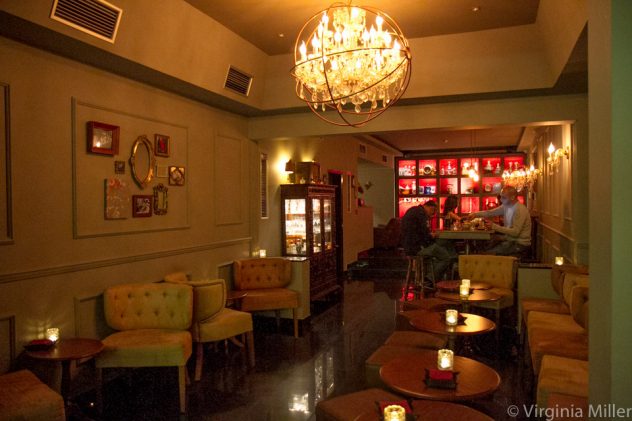 Lisbon is set to explode when it comes to its craft cocktail scene. Even this spring/summer, the number of true, quality cocktail bars were still less than ten citywide (after much exploration and interviewing of numerous bartenders).
Cinco was the Lisbon pioneer years back — with a more casual second location in the Time Out Market (more on that below). But after Cinco opened, the city stayed quiet for years on the quality cocktail front — far removed from the cocktail renaissance spreading from London to Berlin, Paris and eventually Rome.
But then in the past year, a few new bars opened in Lisbon, often by some of the same bartenders, leaving one spot to open their own. It's clear the scene is on the verge as one bartender comes back from other European countries sharing the latest technique or ingredient with bartenders at like-minded bars (they all had just apparently received "the memo" on smoking cocktails as everyone seemed to be doing it at each bar I visited).
One of the standouts is Red Frog Speakeasy (opened early 2014), which despite the long-ago tiredness of this trend in NY and SF, is a peaceful, hidden respite for thoughtful cocktails, 1950's tunes and gracious bartenders in a dim basement space. Look for stately doors marked by a ceramic, red frog and ring the doorbell. There is also a hidden room with a small bar behind the main room's back shelves, ideal for groups, lined with brick and banquettes.
The knowledgeable bar manager, Paulo Gomes, schooled me on the best local Portuguese spirits. Ginjinha (or ginja) is the ubiquitous cherry liqueur travelers seek out at tiny, popular ginja bars like A Ginjinha, but Red Frog can pour you less cloyingly sweet versions from local distillers. But my prized discovery this visit (which I promptly bought at Garrafeira Nacional, below) was Singeverga. Made by Benedictine monks for over 500 years, it's Portugal's own herbal liqueur (akin to but different than) Green Chartreuse or genepy/genepi. It is sweet with sugar, to be sure, but also smooth with herbaceous layers. The cocktails are generally balanced and lovely and served with artistic flair.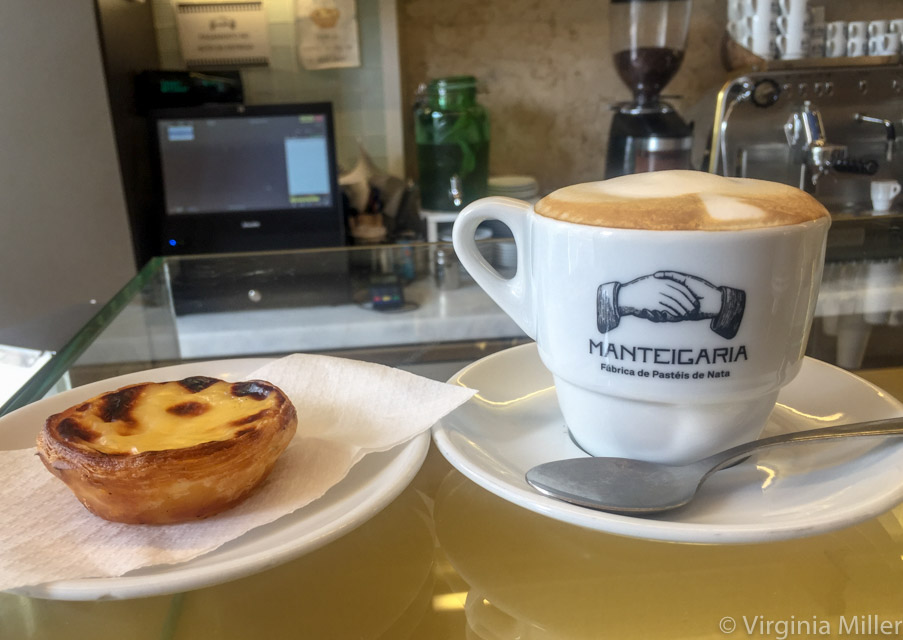 5. MANTEIGARIA — Pastel de Nata & Espresso Perfection
Certainly, there are many pastry delights native to Portugal besides the famed pastel de nata, and I treasured discovering others recommended by locals. But an exceptional pastel de nata is a heavenly thing, and Manteigaria is as good as it gets. Standing room only, this tiny counter gets the egg custard tart just right, turning them out constantly, warm with silky custard and flaky pastry straight out of the oven, blissfully paired with a cappuccino. I feel almost impelled to order another one right after I finish my first.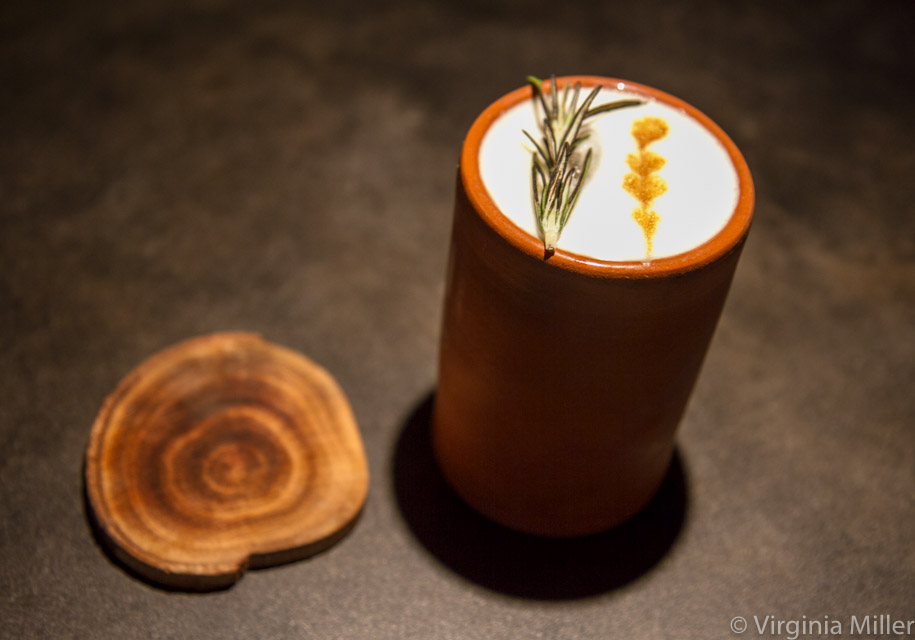 6. TABIK — Modern, Elegant Cocktails
Just under two years old, Tabik is a refreshingly modern, spacious restaurant with a vibrant cocktail program thanks to Nuno Figueiredo and Andre Reis. The sleek, airy space serves food — ideally during the day as well — and Figueiredo's cocktails are balanced and elegant.
The Nuna is light and frothy with pisco, orange, lemon and egg white, given whispers of peaty, smoky depth from a touch of Laphroaig Scotch.
The Olivia (which won a 2014 Gin Mare competition) features the Spanish Gin Mare, June Liqueur, lemon, orange and rosemary, lush with a house olive cordial. This silky drink is poured out of an olive oil carafe over one large ice sphere, an olive and a rosemary sprig.
Tabik is a great example of current day Lisbon's food and cocktail scene.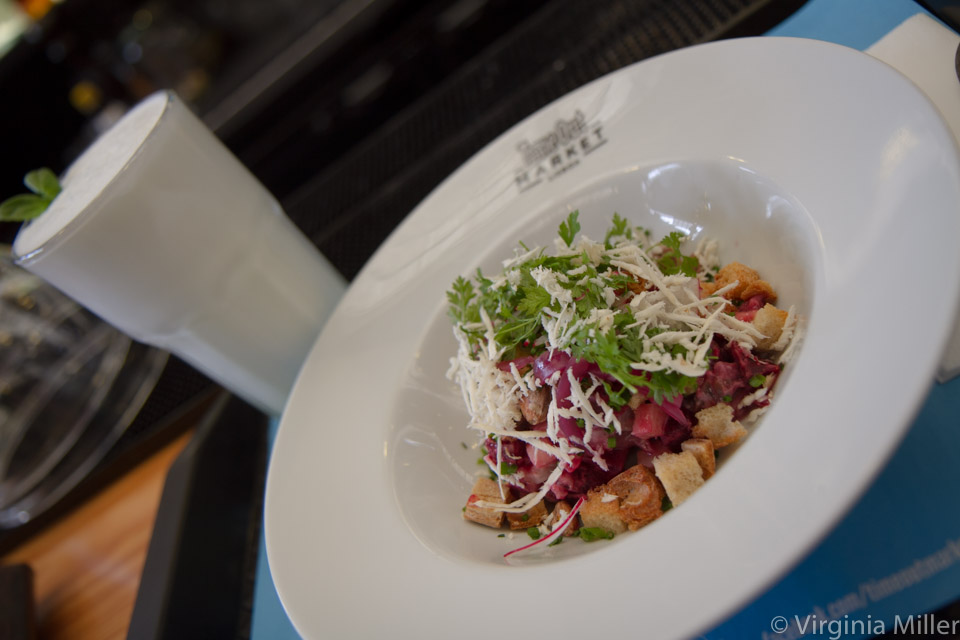 7. TIME OUT MARKET — Portugal's Ultimate Food Hall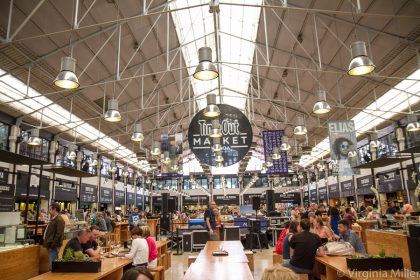 Mercado da Ribeira — also known as the Time Out Market since the historic 1892 market was reopened by Time Out Lisboa — is a must for food lovers and an ideal place to sample bites and dishes from a range of Portuguese chefs (including many of the country's most famous chefs), all in a massive food hall.
It's overrun with tourists but still worth the effort, lined with wooden communal tables seating over 500 people (and another 250 outside), also pouring local wine, beer and cocktails. There is the second bar from the aforementioned Cinco, serving lovely cocktails (some from their original bar) and pouring local rums and gins.
The traditional market side still sells Portuguese produce, which draws in the locals, and you can wander the stalls, Portuguese wine in hand, as you order your moveable feast.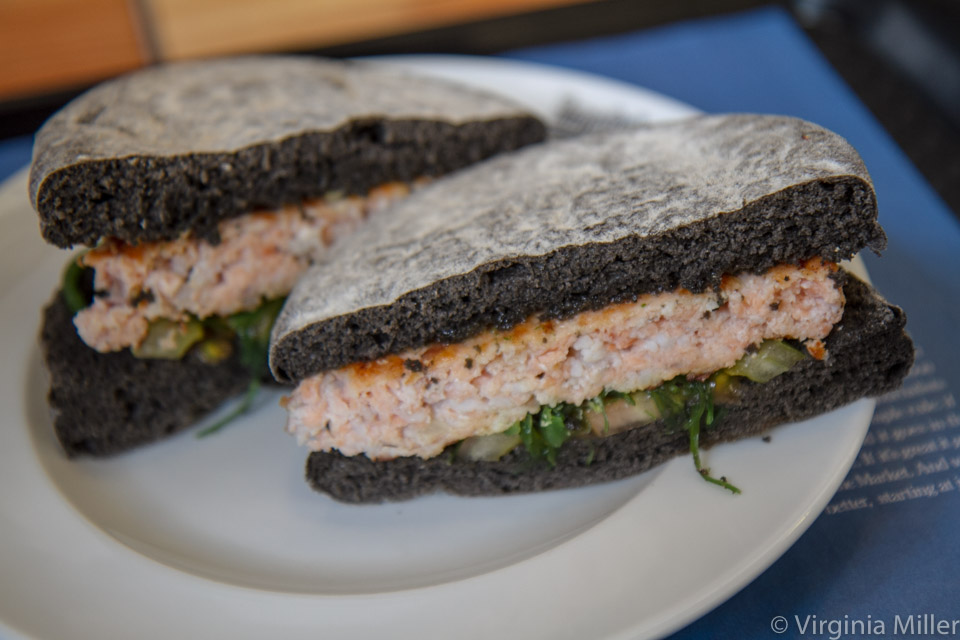 8. GARRAFEIRA NACIONAL — Dream Shop for Wine & Spirits Aficionados
Whether you're looking for local drink — port, Madeira, all categories of Portuguese wine, or for rare spirits in all international categories — the three locations of Garrafeira Nacional shops have been a drink lovers' destination since 1927. They ship around the world but given the cost of shipping bottles, it's outrageously cost-prohibitive. Better to choose your top few bottles and squeeze them in your checked suitcase.
They sell all manner of local wines dating back decades (often at a steal of a price), as well as rare Madeira and ports you can only get in Portugal — and the aforementioned Singeverga liqueur.
The staff are so helpful and willing to spend time with you tracking down, then hand-wrapping, that amazing bottle of wine you had at a nearby restaurant. And they have a sense of humor: one of the staff pointed out the hilariously named "liquor of sh–" (licor de merda), in case I hadn't noticed.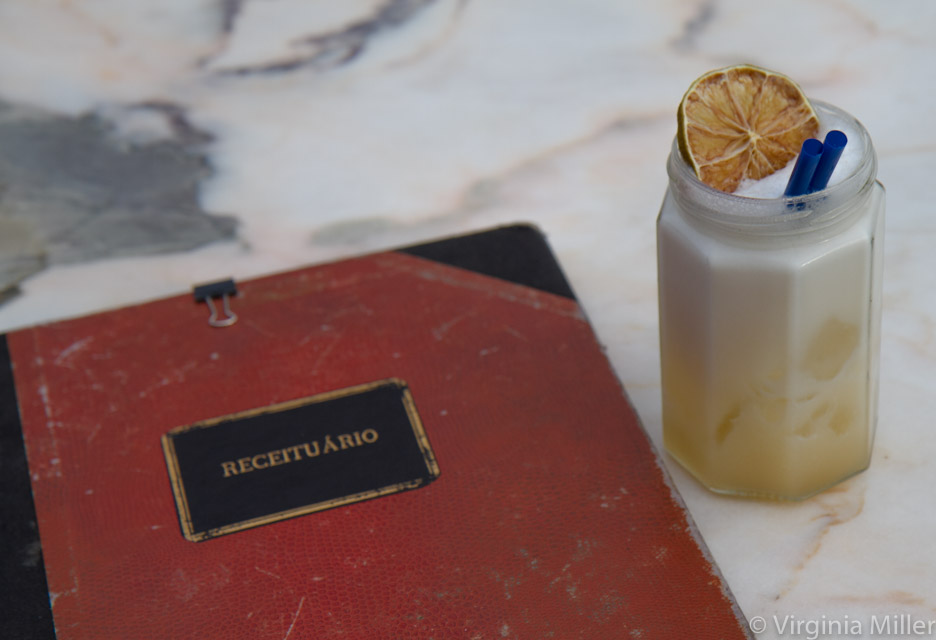 9. PHARMACIA — Striking Lawn & Views with Bites & Drinks

Located in the stately, yellow Museu da Farmácia (pharmacy museum), Pharmacia is an idyllic stop for bites and drinks on a sloping AstroTurf lawn gazing over the Tagus River and Golden Gate-inspired, red 25 April bridge. There is an outdoor bar, graced with vintage medical memorabilia, while drinks are served in medicine bottles and vials with pharmacy names, listed in an old pharmacy notebook. Drinks are simple but lovely, whether sparkling rosé wine with ginja cherry liqueur or port wine and pear.
10. CHOCOLATARIA EQUADOR — Artfully-Wrapped Chocolate

Under an arched stone ceiling, Chocolataria Equador is like a glowing cave lined with Portuguese chocolate, artfully wrapped and enticing. It's expensive (often $10 or more a bar) and not all chocolate bar flavor combos work, but there are gems here for chocolate lovers looking for local, artisanal chocolates — and the shop itself is an aesthetic experience.
Save
Save
Save
Save
Save
Save
Save
Save
Save
Save
Save