Published by Where Traveler (my other Where articles here) in May 2019, my article on 8 cocktail bars worth heading out for and what to drink — and eat — on their menus now:
Tropical Thunder at Don Pisto's Marina, Rich Table, Cockscomb, Gibson, The Cordial, Palio, Cold Drinks at China Live, Rasa in Burlingame.
Article here: www.wheretraveler.com/san-francisco/eat/8-cocktail-bars-worth-going-out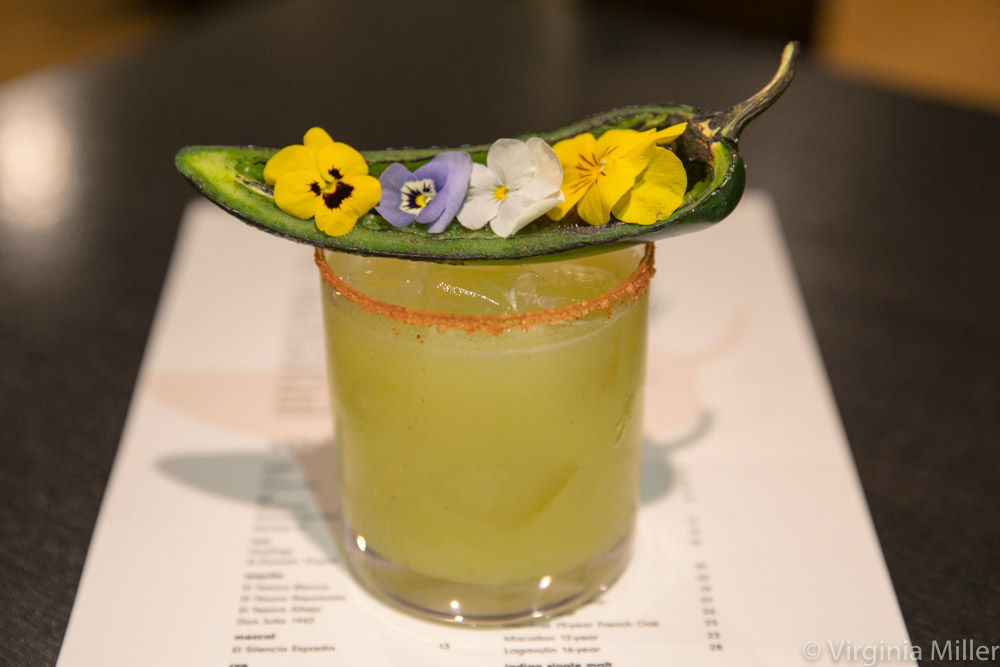 At these eight bars, you'll find a range of worthwhile cocktails in styles ranging from produce-forward drinks to low alcohol Italian spritzes… even better paired with our food recommends. Cheers!
Rich Table, Hayes Valley
Michelin-starred Rich Table has been one of SF's best restaurants since 2012, casual, packed and bustling, offering a "wow" with most every dish. Bar manager Larry Piaskowy brings balance and beauty to cocktails that may read more straightforward on the menu than they are.
The Drink to Drink: From already crushable drink menu, The Wright Stuff goes down easy but isn't simple, despite its four ingredients. Mezcal, Mirto Verde (Sardinian myrtle berry and leaves liqueur) and lime get a bright burst from kiwi syrup.
Pair With: While Rich Table classics like chef Evan Rich's dried porcini doughnuts dipped in raclette fondue will never get old, a killer newcomer in the ever-dynamic "bites" section of the menu is chicken liver mille-feuille accented with pistachio and kombu. Flaky, buttery and rich with paté, it could be dessert.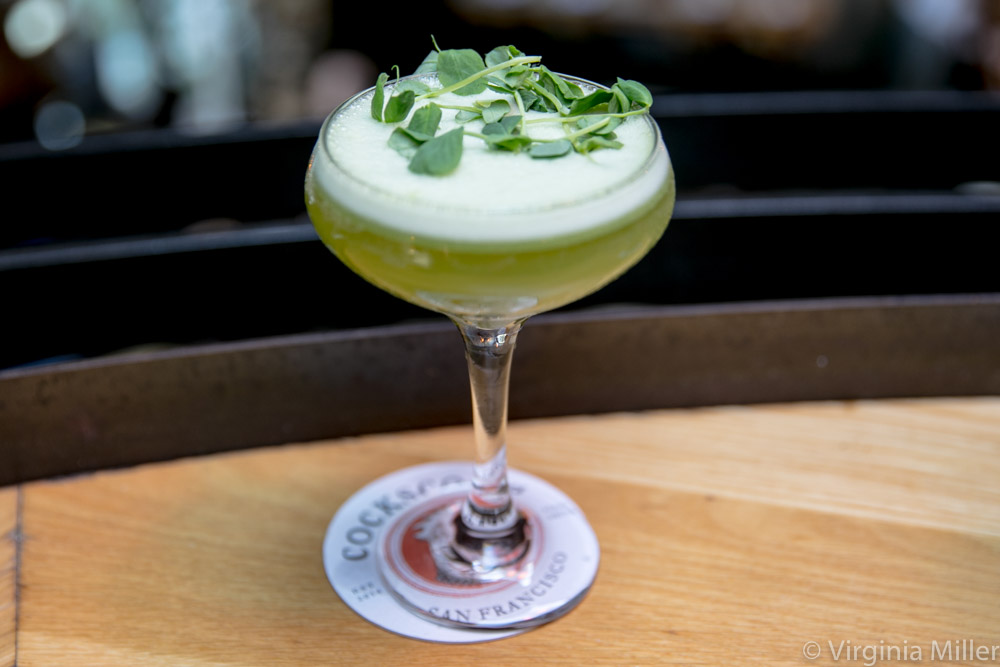 Cockscomb, SoMa
Though we'll always miss chef Chris Cosentino's Incanto, Cockscomb has been one of our city's (many) greats since 2015, serving up Cosentino's now legend offal dishes and massive plates of wood-fired meats and seafood with festive spirit in the two-story space. Head upstairs for Monday-Saturday happy hour (5-6pm) overlooking the bustling restaurant and kitchen below.
The Drink to Drink: From the new spring menu, we've tried countless spring pea cocktails over the years and this one is subtle and crushable, even if you think you don't love vegetable cocktails. Invasion of the Body Snatchers is a gin cocktail (the bar's speciality, sporting a robust gin collection and Cosentino's own gin) silky with sweet pea syrup, egg whites and lime.
Pair With: Mushroom tempura dusted in coffee salt and seaweed powder or a roasted lamb heart salad, tasting of spring with fava beans, cucumber, mint and fresh-shaved horseradish.
The Douglas Room, Union Square/Downtown
The ideal downtown watering hole — with damn great food — that feels like hanging with friends, The Douglas Room in Tilden Hotel, comes from the dynamic duo, Brian Felley and Mo Hodges, of nearby Benjamin Cooper.
The Drink to Drink: There are many worthwhile cocktails on the $12 per drink menu, but we dig the anise-laden Herbsaint whisper to the vegetal Pera Pera Pera, a blend of El Silencio mezcal, cachaca, Asian pear, Ancho Verde, lime and Angostura bitters.
Pair With: If you can resist chef Glen Schwartz' real deal Italian Hoagie "Philly special," you're stronger than we are. But you can go healthy-delicious with the Dougie Fresh salad of chicories, slivered beets, radishes, candied walnuts and pecans in a Champagne vinaigrette.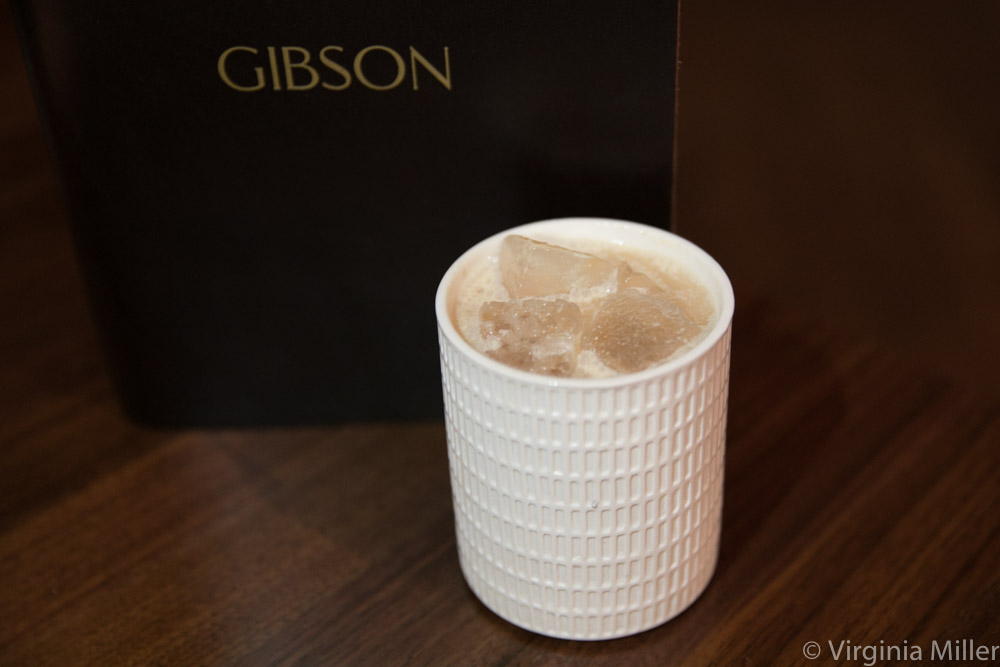 Gibson, Union Square/Tenderloin
Gibson's new chef's table with customized cocktail pairings is a Michelin/World's 50 Best-worthy dining experience… with some of the most creative drink pairings you've ever had. Think cheese rinds steeped in Armagnac for the cheese course or delicate house wine blends dotted with spirits. You'll get up to 14 pairings with each menu, or just come in for Adam Chapman's exquisite cocktails.
The Drink to Drink: Chapman works weird and wonderful sips with any dish, whether a honey-gin concoction bubbly with acid rather than sparkling wine, or cucumber-shiso-lemongrass kombucha given backbone from shochu and koji yeast.
Pair With: Dishes change constantly from the imaginative kitchen but expect wow moments like gourmet chicken nuggets in Sonoma honey and caviar, or ember-roasted beets dusted with smoked almonds and shaved cured egg yolk.
The Cordial, SoMa/Downtown
A proper Italian aperitivi and vermouth/spritz bar from the owners of two of San Francisco's longtime and best bars, 15 Romolo and Rye, Greg Lindgren and Jon Gasparini do it again with The Cordial, opened July 2018. You'll find full proof cocktails alongside welcome low proof spritzes, all a reasonable $11 each.
The Drink to Drink: The menu changes but look for spirit-forward classics like an Old Pal (in our estimation, the far superior Boulevardier with dry vermouth instead of sweet accompanying already sweet bourbon and Campari), or on the spritz side, joys like Thistle with its Cynar base accompanied by red vermouth, cava and fresh rosemary.
Pair With: There is no food but a few salty snacks to take the edge off. Grab modern Israeli/Middle Eastern around the corner at Oren's Hummus or Italian bites and Neapolitan pizza at the new location of Pizzeria Delfina.
Palio, Financial District
The nearly 30-year-old Palio d'Asti was reborn at the beginning of the year as the spacious, new Palio, with its dramatic center bar a key asset in its rebirth. Matt Grippo and Shirley Brooks's cocktail list is one of the draws, heavy on refined spritzes and low proof Italian cocktails, in true Italy form, as well as robust Italian sippers. Ask for the vermouth, aperitivo & amari list of over 25 bottles with tasting notes and have them custom-create a flight for you of Italy's best.
The Drink to Drink: While the Amalfi Spritz is hard to resist, the Gold Mirror is a different side of a similar coin, still splashed with Mionetto Prosecco but served up instead of on the rocks, with a bracing base of Malfy citrus gin, given tart-citrus nuance from limoncello and slowly dissolving lemon sorbetto.
Pair With: A bowl of classic (meaning dissolves in your mouth) gnocchi in a pesto of broccoli rabe dotted with walnuts and pecorino cheese.
Cold Drinks, Chinatown
Hidden upstairs from China Live and next to newer fine dining great, Eight Tables, Cold Drinks is a sleek Scotch den with Transamerica Pyramid views, velvet couches and a gorgeous marble bar.
The Drink to Drink: No food is served in the bar, but Old Fashioned Breakfast brings on enough savoriness to be a dish with curry spices and green onion-washed Speyburn Scotch, Avion tequila and Carpano Antica all singing together, balanced by gum syrup and Angostura bitters.
Pair With: Though there is no food in Cold Drinks, fill up on new world (playful, modern) dim sum downstairs at China Live pre-drinks.
Rasa, Burlingame
Burlingame may not seem like the obvious place to grab a quality cocktail, but when it's at 1 Michelin-starred Rasa, quality Indian food and a cocktail are just the thing to dissipate suburban blandness.
The Drink to Drink: While many love the mango-ginger-Scotch kick of Cobra Fang, the Quireda arrives with a torched jalapeño garnish, caramelized with sugar. It contrasts a spicy cayenne salt rim and a bright sipper of reposado tequila, mezcal, green apple and lime.
Pair With: Seasonal, pitch-perfect uttapam, that beloved, savory South Indian "pancake." Recently, Rasa's sunchoke, fennel and sundried tomato version was a standout.