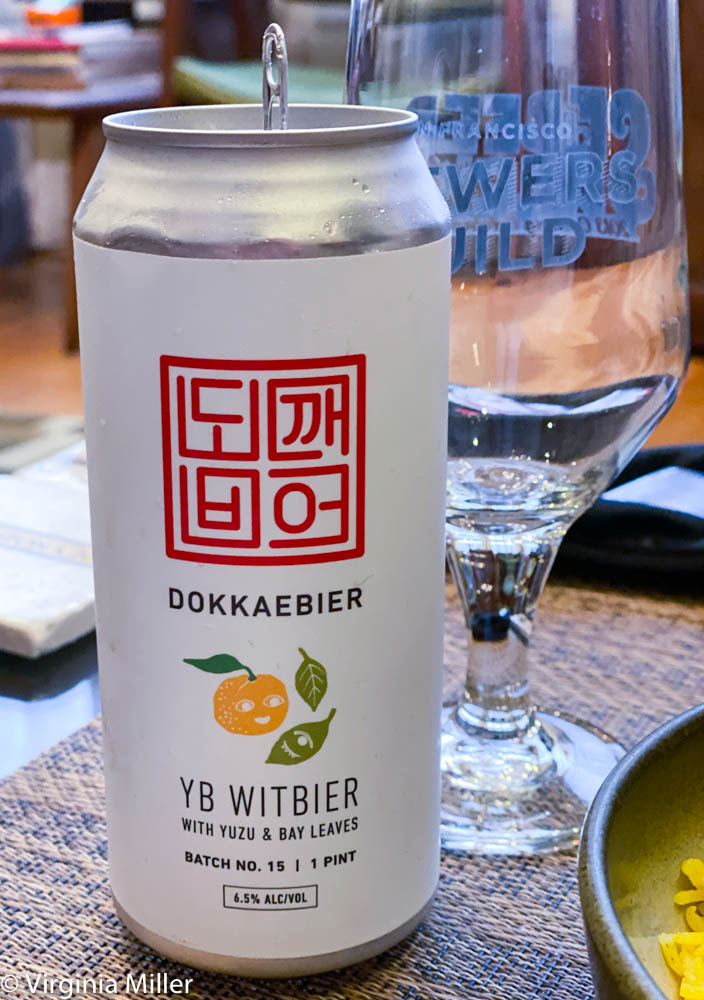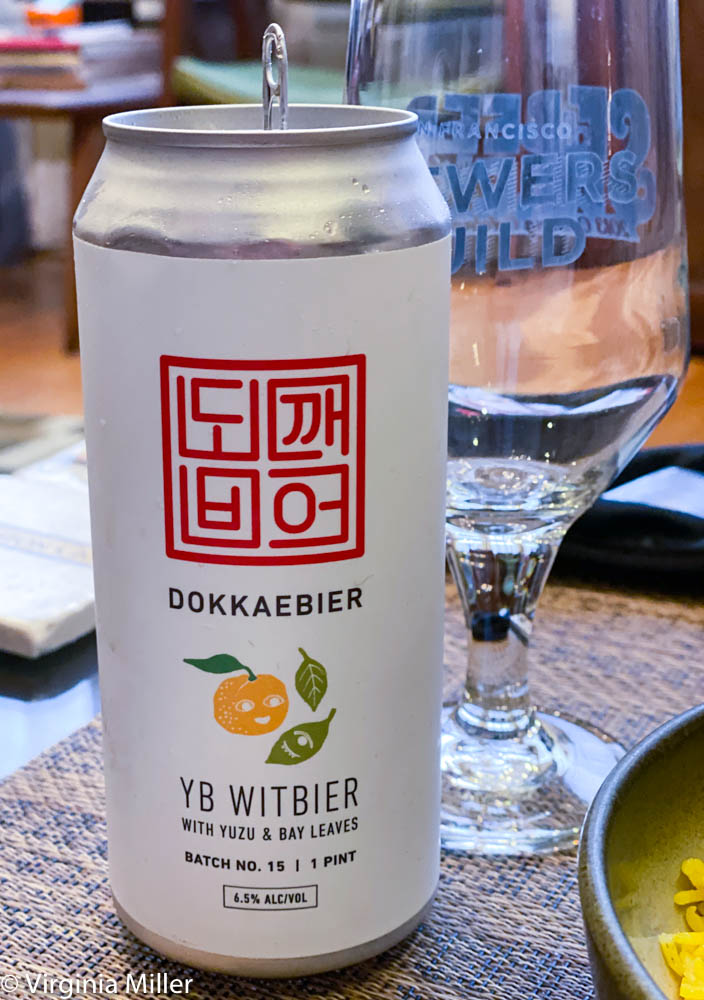 My dining column in print and online magazine, Bob Cut (column details and my philosophy here; last month's column here) covers standout (delicious) newcomers and long-timers worth supporting. I'm covering outdoor and indoor dining, takeout and delivery restaurants, all of which I've vetted, visited or ordered from, choosing the standouts:
www.bobcutmag.com/stories/2021/6/02/top-10-newcomer-and-og-restaurants-from-april
RESTAURANTS REVIEWED
SF Newcomers:
– The Tailor's Son, Pacific Heights (Italian, Cocktails)
– Winner Winner Chicken, San Mateo (Hot Chicken, Fried Chicken, Sandwiches, American Comfort Food)
– Sanguchon Eatery, Mission (Peruvian)
– New Belgium Brewing, Mission Bay (Gastropub, Brewery, American Comfort Food)
– Mr. Digby's, Noe Valley (American Comfort Food)
– Wilder, Cow Hollow (American Comfort Food)
Longtimers:
– Dirty Habit's Private Habits, Downtown/SoMa) (New American, Cocktails)
– The Cavalier, Union Square/Downtown (Modern British, Cocktails)
– Sushi Shio, Mission District (Sushi)
– Prubechu, Mission District (Guamanian, Chamorro)
Bonus Food & Drink Recommends:
– Stateline Road 816 BBQ Kits (BBQ sauce, rubs, brine)
– Dokkaebier Korean Beer (Beer)
– Causwells Canned Cocktails (Cocktails)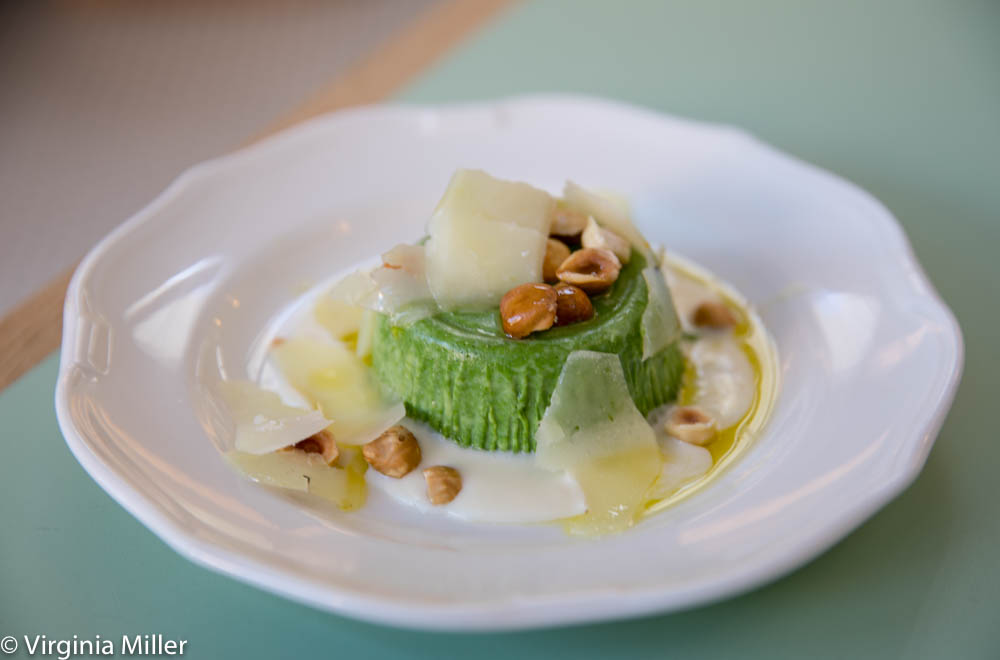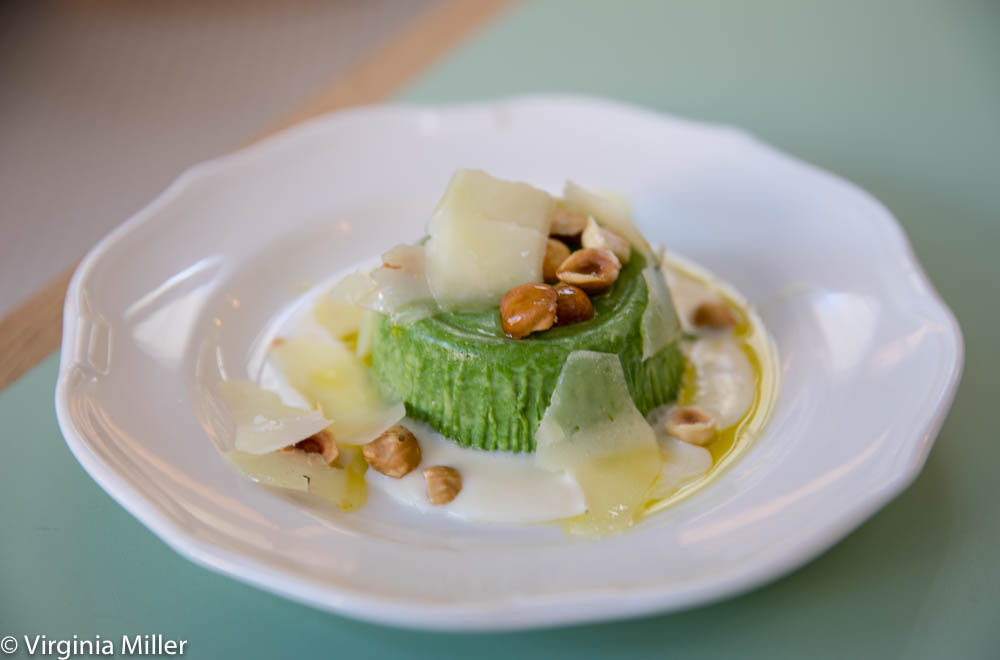 NEWCOMERS
The Tailor's Son, Pacific Heights 
You know Adriano Paganini's Back of the House Inc. restaurants even if you don't know the group by name: from longtimers like Beretta, Delarosa and Lolinda, to newer spots like Wildseed and a Mano — not to mention Super Duper Burgers — all started by the prolific Northern Italian transplant. His newest, The Tailor's Son, opened March 31st in the former Elite Cafe, bright with skylight, Italian flag colors, red marble and vintage floral wallpaper. This feels like Paganini's most personal restaurant, honoring his parents, two tailors in Italy, down to a logo inspired by their shop. The menu is light on meat, divided in six sections: verdure (veggies), antipasti, crostini, pasta, risotto and pesce (fish), with the risotto section most prominently featuring his mother's recipes. One standout after another flows from Paganini and chef Freedom Reins, including: spinach, truffled pecorino and hazelnut sformato (a savory flan-esque pudding); Italy-proper fritto misto of delicately fried fennel, asparagus, spring onions, lemon, tarragon aioli; unique rotolo pasta rounds stuffed with braised rabbit, bloomsdale spinach, fontina and bechamel; and involtini di spada (swordfish in currants, pine nuts, browned butter, pangrattato, lemon). The drink menu keeps step, whether 100% Italian wines, heavy on organic and biodynamic, or cocktails like an icy-fabulous Tailor's Martini (gin, vodka, Carpano Bianco, white balsamic vinegar, orange bitters) or bracingly elegant Tropicale (dark rum blend, pandan, pineapple). // 2049 Fillmore Street, www.thetailorssonsf.com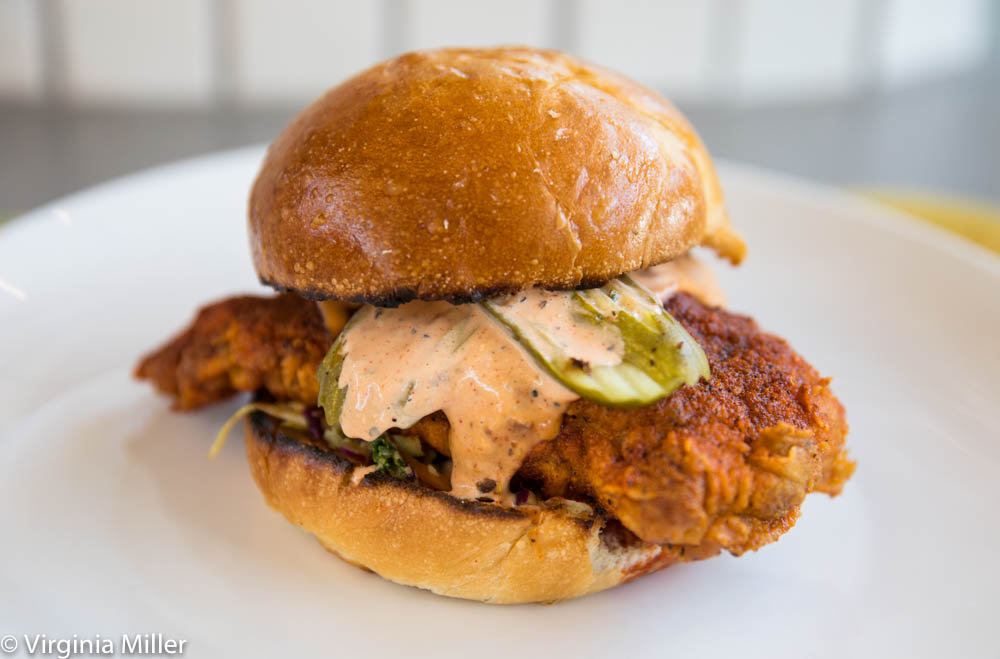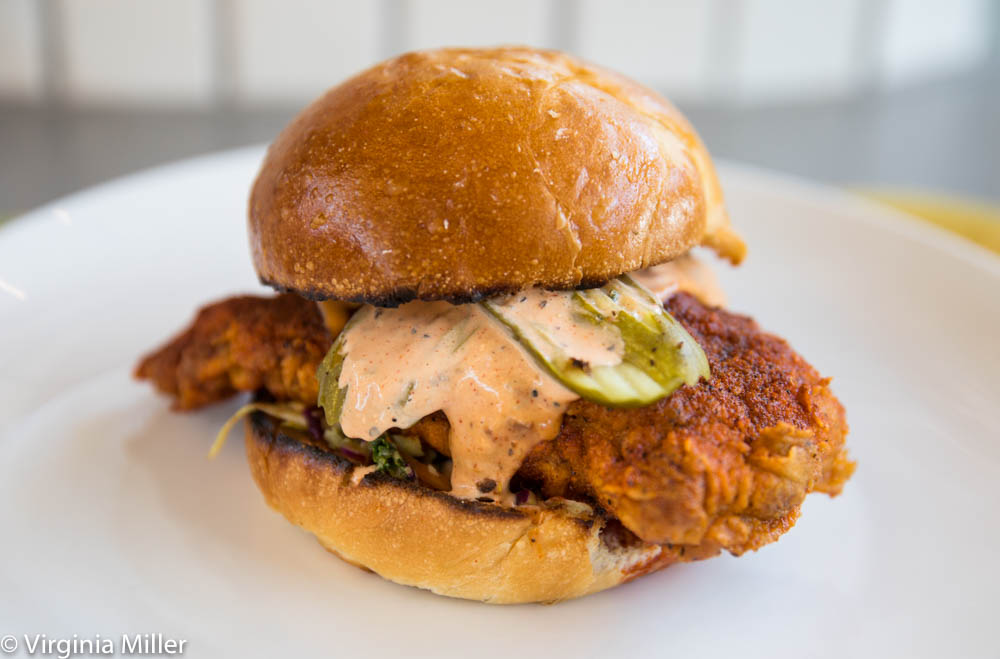 Winner Winner Chicken, San Mateo
Chefs Jeremy Cheng and Randy Magpantay (formerly of Avenir Restaurant Group: Town, Milagros, NOLA, etc.) first opened fast-casual Winner Winner Chicken in 2020, days before the COVID-19 shut down. They're back and, yes, in a San Mateo mall. But Hillsdale Mall, though smaller than Asia's massive malls, is similarly sleek, modern and open, with astroturf lawn, terrace and outdoor patio dining. This is Nashville-style hot fried chicken in the form of killer sandwiches, chicken tenders, salads and chicken and waffles on weekends (I dare you to try all four spice levels; medium and spicy are the taste winners, each with a different pepper blend, but the extra spicy will leave you burning awhile). The sleeper hit is the fish fillet sandwich, a local cod sando that took me back to childhood… but better. Every detail has gourmet flair, whether addictive house ranch dip for BBQ chicken eggrolls, or proprietary sourdough starter buns made just for their hot chicken sandos (I tried their new "spicy" buns as the recipe was being finalized). Selfishly, I wish this was in SF, but it's merely a 30-ish minute excursion from the city in food-rich San Mateo. // 84 Hillsdale Shopping Center, San Mateo; www.winnerchicken.net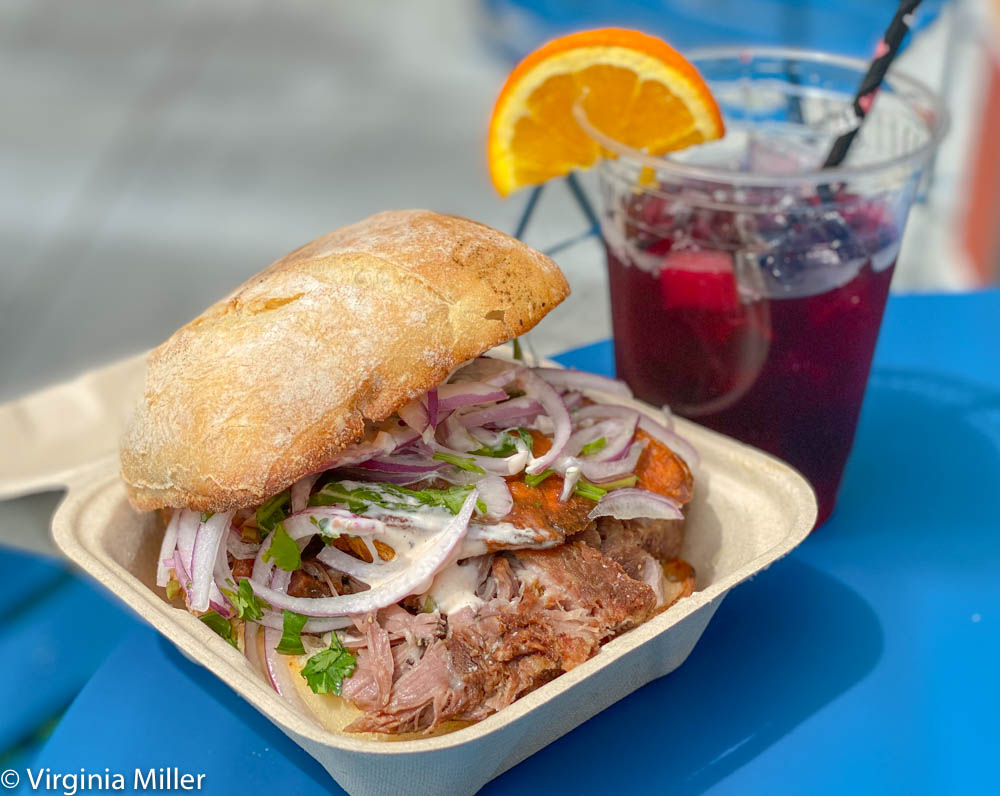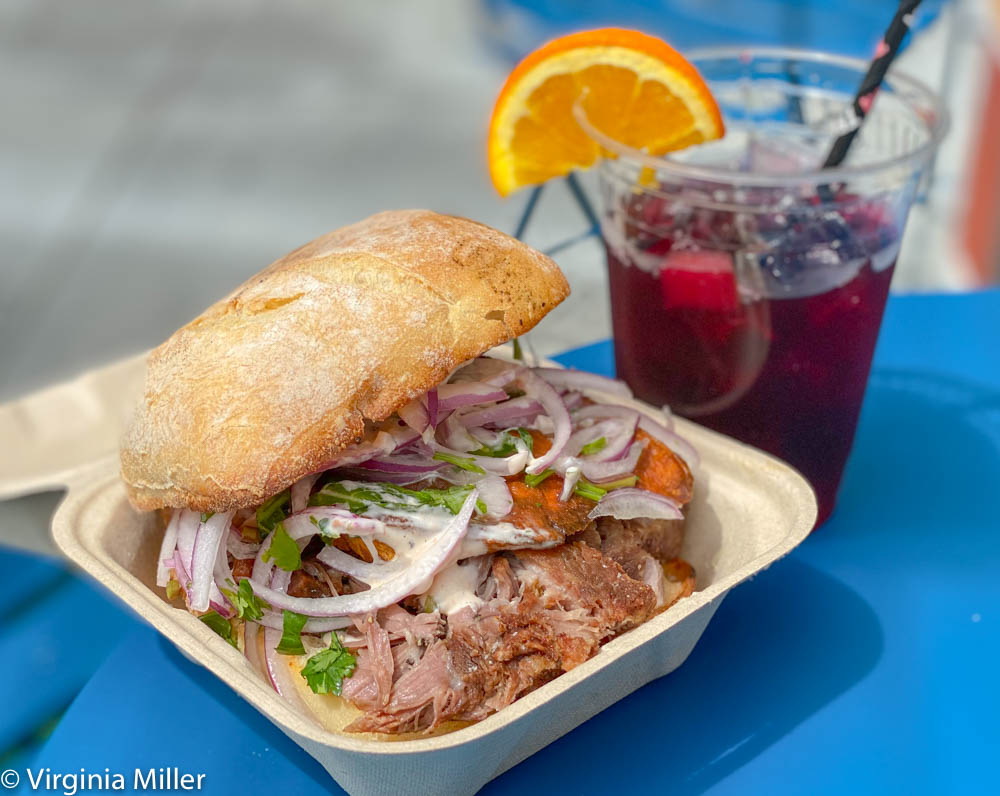 Sanguchon Eatery, Mission
I've been a long-time fan of chef Carlos Altamirano's Sanguchon food trucks (retired in 2018), so I was happy to see their first brick-and-mortar open in the Mission on April 15. This is order-at-the-counter, casual fare (with a little indoor seating and festive parklet out front), but from cans of Inca Kola to alfajores (dulce de leche shortbread cookies), it all transports me straight back to Peru. Paying homage to Carlos' native Nazca, a coastal region in southern Peru, sanguchon (sandwiches) are a highlight, especially a gratifying chicharron sandwich (roasted pork loin) laden with fried yams, lime-marinated onions and chile rocoto aioli. Other standouts include the tender pastry of their chorizo empanadas, pitch-perfect yucca fries or a lomito al jugo bowl of stir-fried beef tenderloin with tomatoes, onions, cilantro, soy sauce and fries. To drink, there are local beers on draft, wines, Peruvian beers, chicha morada (spiced purple corn juice) or house sangria. From sincere service to two striking murals by Forest Kell (one of Lima), I feel the heartbeat of Peru (and SF's deep Peruvian ties going back to the 1800s) in this joyful new spot. // 1182 Valencia Street, www.sanguchonsf.com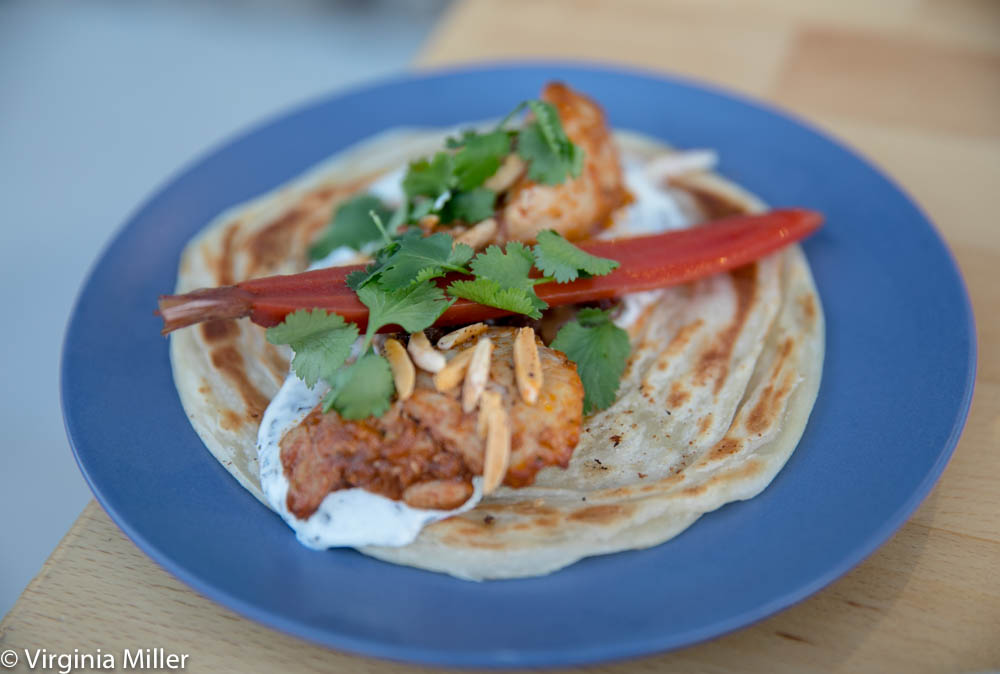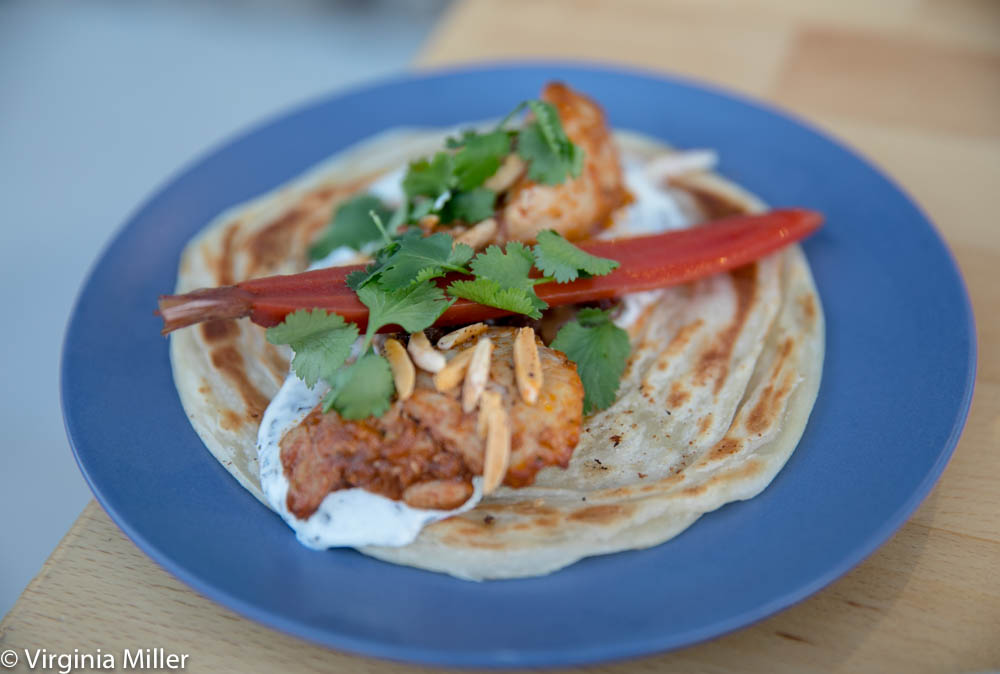 New Belgium Brewing, Mission Bay
Its lofty space lined with hanging bicycles (New Belgium's logo) and waterside patio in view of the Giants' stadium, Mission Bay's New Belgium Brewing (NBB) brings the Colorado brewer's first restaurant and taproom to SF, thankfully with locally-brewed beers alongside CO beers. Ramon Tamayo brews rotating SF beers like a tart Sour IPA Belgian Wit with local malt from Admiral Maltings and grapefruit peels from their garden. NBB is also about quality brewpub fare from talented chefs Laura and Sayat Ozyilmaz (previously of Noosh). Standouts include their flatbread paratha "tacos," like Thai paratha with shrimp, papaya salad and kosho mayo) or Moroccan-braised chicken, beer-plumped raisins, pickled carrots and mint yogurt. It's hard to resist beer-ready snacks like fried green olives and cheese curds, or schnitzel strips dotted with pickled mustard seeds, fried herbs and mustard creme fraiche. Overdone as the burger scene is, their Mothership Burger is "all that," thanks to a cheese-stuffed Wagyu patty on an American bun laden with tomato, beer onions and umami slaw. // 1000a 3rd Street,  www.newbelgium.com/visit/san-francisco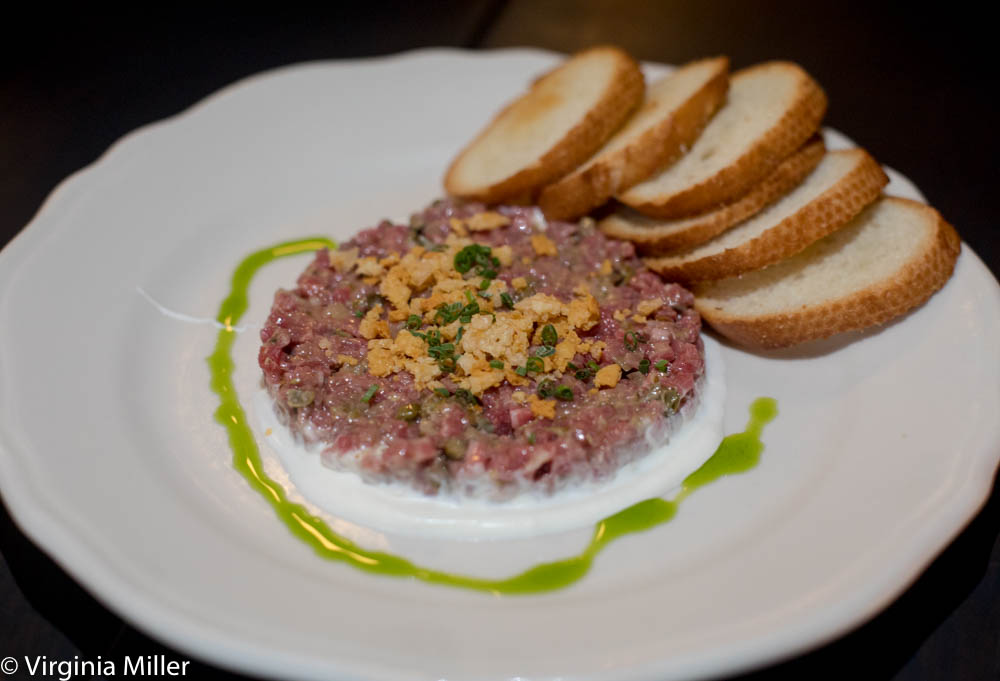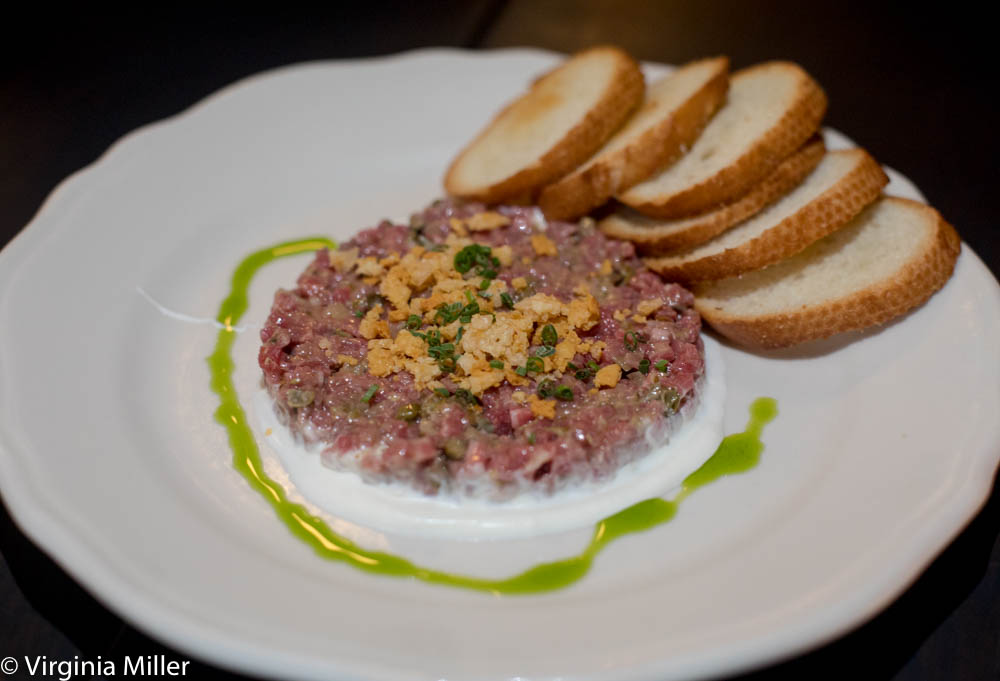 Mr. Digby's, Noe Valley
Having changed formats and owners a few times in the 20 years I've lived in SF, the space housing the new Mr. Digby's has been a bit of a revolving door. It's current transformation, from husband and wife Mike McCaffery (Mission Rock Resort) and Kristen Gianaras McCaffery (Novy), is the space's most dramatic change in the two decades I've been here, now in muted greys, blacks and whites with the welcome contrast of vintage-esque tiled walls and black and white-checked wallpaper. It's also the youngest crowd I've seen in the space and extensive sidewalk seating. However, as in the past, I still wouldn't call this destination dining, but rather a worthy spot if you happen to be in the 'hood. Cocktails are basic but well-balanced (like the Garden Gimlet), while dishes are of the comfort food-ilk (consulted on by chef Mike Ocampo), from a solid chicken pot pie to hearty Salisbury meatballs over mashed potatoes with caramelized onions in red wine jus. // 1199 Church Street, www.mrdigbys.com

Wilder, Cow Hollow
Opened April 30, 2021, Wilder's "Tahoe Chic," hip log cabin vibe sets the backdrop for a young, partying Cow Hollow/Marina set, keeping the parklets on both sides of the restaurant festive on weekends. Opened by the team behind nearby Westwood (Kingston Wu and Lily Peng), shared plates, Espresso Martinis (just like neighboring Balboa Cafe) and global flavors set the tone for a casual menu from chef Jesus Dominguez (Westwood and sous chef at two Michelin-starred Taj Campton Place). The commonplace reigns, but done well, like kale Caesar salad and ahi tuna tartare. A giant cauliflower could use more of the winning romesco sauce, lemon pepper seasoning, mint, chili flakes and garlic butter it's dotted with. The same goes for Cajun curry tiger shrimp, where the curry is the highlight. Comfort defines seven-hour braised short ribs over creamy grits with grilled rapini, horseradish cream, fried shallots and balsamic reduction. //3154 Fillmore Street, www.wildersf.com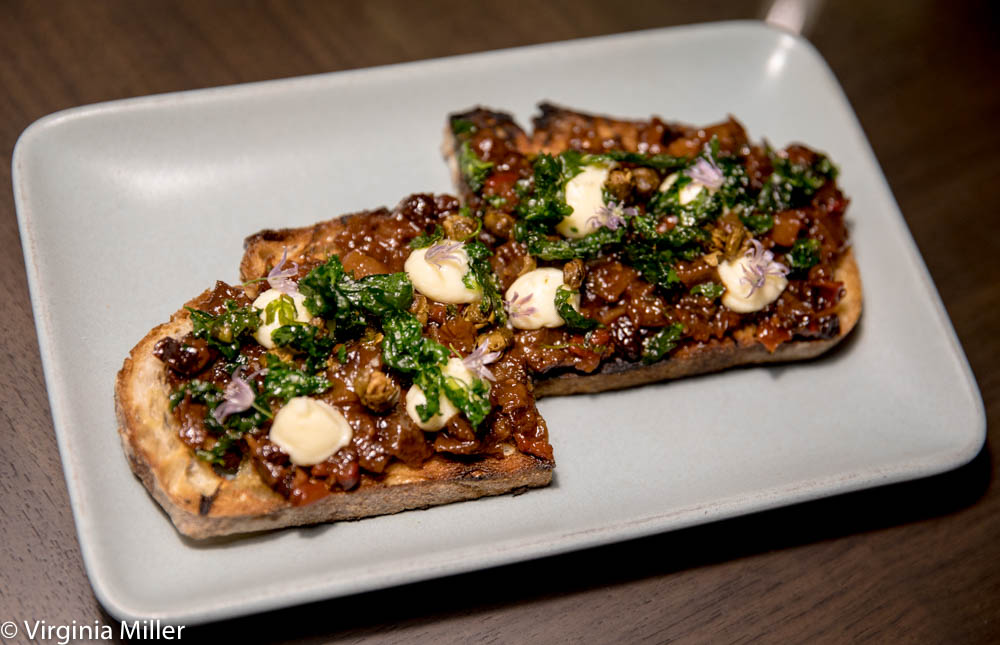 LONGTIME FAVORITES
Dirty Habit's Private Habits, Union Square/Downtown/SoMa
Hidden upstairs in Hotel Zelos, Dirty Habit reopened April 1, 2021, in that hidden fifth floor and central patio, with a smart new experience: Private Habits. Remodeling a fifth-floor guestroom adjacent to the restaurant, it's now a private mini-dining room, replete with its own bathroom, where a table of up to six can dine with privacy on a reasonable tasting menu of $75 each (cocktail or wine pairings in addition). You can dine a la carte in the dining room and patio. Chef Thomas Weibull's food is better than ever, as are bar manager Raul Ayala's cocktails. A recent Private Habits menu included joys like caviar bao buns, a pitch-perfect Italian caponata, silky avocado-blood orange-endive salad in furikake ranch dressing and buttery Half Moon Bay halibut over spinach in yuzu beurre blanc (all dishes available a la carte). One of a few Ayala cocktail standouts included tart, herbaceous Toxic Effect: High West Double Rye Whiskey, rhubarb, strawberry, Lo-Fi Aperitif, fino sherry, which tasted like the first signs of summer… and of life… coming back. // 12 Fourth Street, www.dirtyhabitsf.com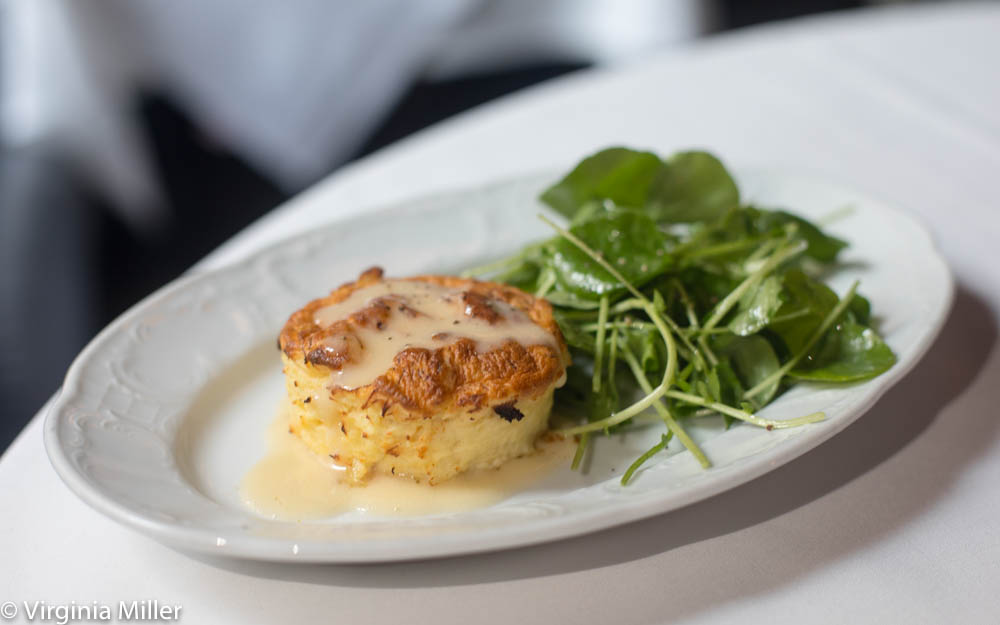 The Cavalier, Union Square/Downtown
Reopening mid-May, The Cavalier is back with its elegant English fox hunting lodge vibe,  taxidermied animal heads, bold blacks, whites, reds and elevated, British-influenced fare. Chef de cuisine Carlos Kuk and executive chef Jennifer Puccio (also over Marlowe and Park Tavern) are back in full form with just-different-enough twists on the common (brussels sprouts leaves in vadouvan and lemon zest; tuna "tartare" —more like tuna crudo— in fresh shaved horseradish, fennel fronds, finger lime, fried capers), alongside heartwarming starters like a silky, mini-Dungeness crab souffle in lemon beurre blanc. Entrees nail richness balanced by understatement, whether thrice-fried fish and chips with malt vinegar aioli or wild salmon over roasted fennel, shaved fennel apple salad and celery root puree. Bar manager Ross Katzenberg (formerly of August(1)Five) crafts gin and British-influenced cocktails, plus brandy delights like Widow's Kiss: Christian Drouin Calvados brandy, Oloroso sherry, Yellow Chartreuse, Benedictine with a strawberry garnish), ideal for their seductive, hidden back room salon/bar, Marianne's. Note: outdoor alley dining coming soon. // 360 Jessie Street, www.thecavaliersf.com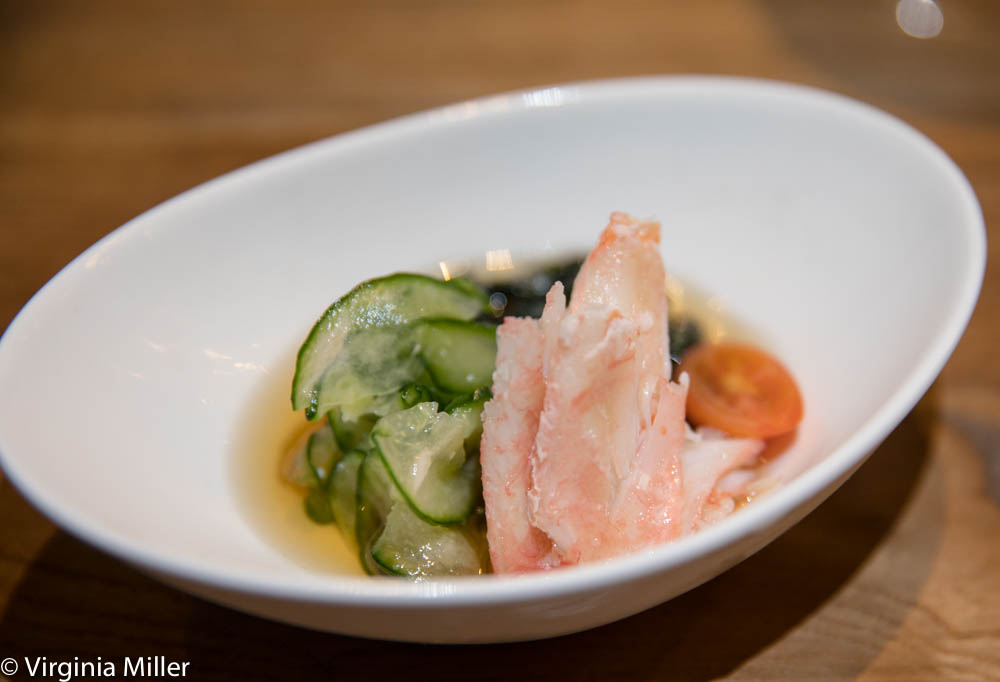 Sushi Shio, Mission District
Opened December 2019 in the former Tawla space on Valencia, Sushi Shio is a cozy-chic omakase sushi spot from the Mins Group behind Sushi Hon and Sushi Ondo (I love the latter's Hokkaido bowl, by the way). At Sushi Shio, Chef Alex Kim oversees a reasonable $90 omakase of 10 nigiri, three small dishes (seasonally changing, like the lovely snow crab salad I was recently served), dessert and soup — with add-ons optional. There is also a la carte nigiri, sashimi and a few other options, along with a solid sake menu, friendly service and a cozy back patio. There may be more exquisite sushi spots in town among the many Michelin-starred sushi destinations, but Shio is more comparable to these upscale spots (down to a heavy influx of fish from Japan) yet in casual, youthful form and mid-range pricing. // 206 Valencia Street, www.sushishiosf.com

Prubechu, Mission District 
Guamanian food is a rarity (for example, it's virtually non-existent in NYC and LA) and Prubechu is a gourmet representation, paired with quality local beers, sake and natural wines. The conversion of their parking lot to picnic tables covered in bright, floral tablecloths with island music and potted plants brings island breezes to Mission Street and feels more fully in line with the spirit of the food. Since their original Mission opening in 2014, chef Shawn Naputi and GM Shawn Camacho continue to celebrate Chamorro food, Guam's unique mash-up of Filipino, Spanish, Japanese and post-war American influence. Chamorro sweet rolls and chicken keleguan (shredded manok/chicken) piled on titiyas (coconut flatbread like tortillas) remain standouts, but recent favorites include delicately fried, oh-so-tender nori shrimp in wasabi ranch, and ridiculously good tamales, the Guam version, of rice, corn and achiote steamed in a banana leaf with a fried egg on top. // 2224 Mission Street #A (Mission District), prubechu.com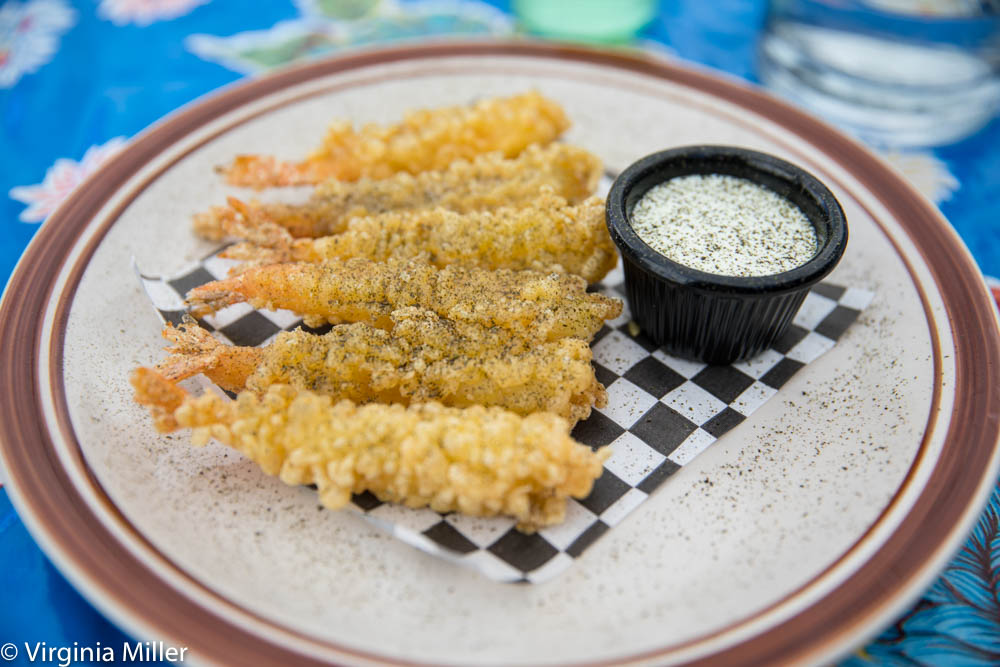 BONUS LOCAL FOOD & DRINK RECOMMENDS
—Stateline Road 816 BBQ Kits: Chef de cuisine Darryl Bell of one of Napa County's best restaurants, Press, honors his Kansas City, MO, roots in his 816 BBQ sauce line, Stateline Road. I share some Kansas City roots myself, so fell immediately for his initial sauce last year, delighted to learn Bell just expanded the line to brine kits (that will make your meats sing!), dry rubs and more sauces, like a limited edition black truffle sauce (elegant and understated yet still robust), tributing the Kansas City Chiefs' Super Bowl appearances. Even better? In Spring 2022, they will be available at Whole Foods (and are already sold at Bay Area Doorstep Market).

—Dokkaebier Korean Beer: SF-born and brewed Korean beer Dokkabier (pronounced  DOH-kay-beer) first stands out with its tall white cans, clean and bold with colorful images representing flavors like lemongrass peppercorn witbier, kimchi sour or one of my faves, tart plum porter. Started in February 2020 by Youngwon Lee, in pandemic, Dokkabier moved from Nob Hill pop-up to home delivery and sales at restaurants like Inner Sunset Korean Um.Ma. There's nothing quite like it in the nation: an artful line of Korean beers of craft beer geek quality featuring creative Asian ingredients.

—Causwells Canned Cocktails: From a relaxed brunch to that iconic burger, Causwells has been a Cow Hollow staple since 2014. Lead bartender Ronnie Lopez and consultant Elmer Mejicanos (the latter behind drinks at Causwells' chef Adam Rosenblum's new Red Window) recently launched a new cocktail menu, ideally also all available in canned cocktail format for takeout and delivery. They're thankfully far from basic classics, rather are fun twists on classics and beyond that it's not easy to recreate at home, like Causwells Paloma of mezcal, lime, "Fluffy" grapefruit juice and fino sherry syrup.