"We can't know how things will unfold. What we can do is make a choice about what we'd like to have happen, and then put ourselves fully behind that possibility. An inspiring wave of change is spreading through our world. The Great Turning is happening in our time, and we may already be participating in many ways. If we want this change to catch on more thoroughly, deeply, and rapidly, how can we let it do so in our own lives? What thresholds do we need to cross? When we step over the line from one state to another, we take part in this shift." — Active Hope: How to Face the Mess We're in without Going Crazy by Joanna Macy & Chris Johnstone
Dear friends ~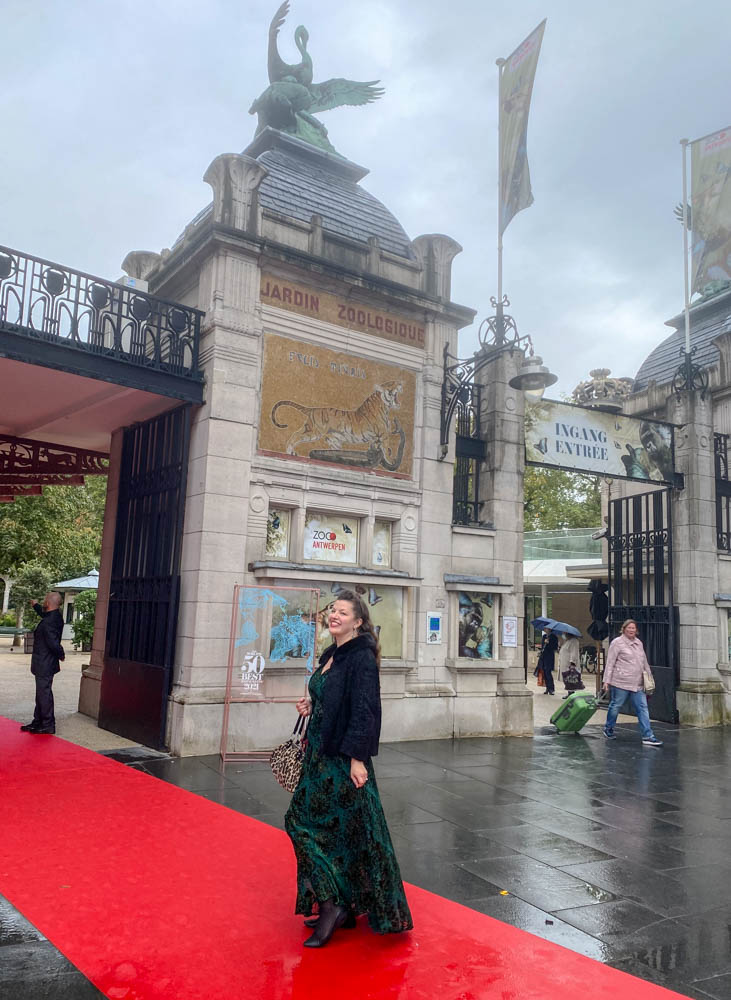 I'm just returning from Belgium for The World's 50 Best Restaurants Awards gala in Antwerp, I'm quite jet-lagged. But it was an an action-packed week of press events, dinners and after-parties with chefs from around the globe and my fellow #Worlds50Best Academy Chairs and colleagues. I also did some digging into the dining and cocktail scenes in Brussels and Antwerp, which yielded some rich discoveries (more on that in a future newsletter).
In addition to my regular articles at The Bold Italic, you'll see my new weekly dining column, focused on one restaurant each week with a deep-dive review. I welcome those interested to follow me, or even sign up for a membership for my articles at Medium, which partially goes to support us as writers. Follow or support here. I thank you.
Per usual, I'm posting my daily research in dining and drink at @ThePerfectSpot on Twitter, Facebook and Instagram.
THIS ISSUE:
The Latest — Estiatorio Ornos: My full review of brand new hyperlocal Greek escape to Mykonos from Michael Mina.
The Latest — Turntable at Lord Stanley: My full review of a Michelin-starred restaurant reborn, offering a rotating showcase for global chefs with a powerhouse fall lineup of mostly female chefs from Argentina.
Around the Bay  —  Harvest Season Staycations, Sebastopol Edition: Where to eat, dine and drink in this hip Sonoma County town.
Imbiber — DISTILLER Bottle Column: My drink reviews of the month cover grappa, Japanese sake vermouth, Scotch, mezcal, rum, sake, old tom gin, gin, Japanese whisky, RTDs (canned cocktails), kombucha and bourbon.
I am also available for consulting, moderating, leading classes and tastings and more (info at virginia-miller.com).
Cheers,
Virginia
ThePerfect Spot Founder
The Worlds 50 Best Restaurants' Academy Chair
Table8 National Editor/VP — ZAGAT SF Editor — SF Bay Guardian Critic
**Judge or Lead Judge at ADI International Craft Spirits, SF World Spirits, Tales of the Cocktail Spirited Awards, IWSC Spirits, Whiskies of World, World Drinks Awards**
Regular Outlets:
Bobcut Dining Column — The Bold Italic — Liquor.com — Food Republic — WhereTraveler — Gin Magazine — Time Out Dining & Drink — Distiller Magazine — Haute Living — Google's Touringbird — Oakland Magazine — Wine Access

Freelance:
Alaska Airlines Magazine,Whisky Magazine UK, Thrillist, The Times London, Liquor.com Drinkwire, Paste Magazine Travel, Eater, Tasting Panel, PureWow, Drink Me Magazine, Spoonwiz, Citysearch, NBC's The Feast, Blackboard Eats, Tasting Table, Grubstreet
Books: Pur in Spirit & Distilled Stories