After you've tried the hyped, delicious, but overpriced local dim sum kings Yank Sing, Ton Kiang or Daly City's Koi Palace, check out these much cheaper options and see if they don't fit the bill for your dim sum craving (minus the roving carts at all three spots):
Shanghai Dumpling King:
3319 Balboa Street (between 34th & 35th Avenues)
415.387.2088
Mon, Wed-Fri 11am-9pm, Sat-Sun 10am-9pm
Yes, it's way out in Outer Richmond with a dingy dining room. But here you'll find Shanghai specialties done in a way you rarely see in the US. Their wontons, buns and famed steamed soup-filled dumplings (watch out as they explode in your mouth) taste so unique and homemade, you'll have to go back for more. At $4.25 for 10 spicy wontons, 10 dumplings or 8 mini-pork buns, it's beyond a steal.
Great Eastern:
649 Jackson Street (between Kearny and Grant)
415.986.2500
Mon-Sun 10am-12am

Long a Chinatown institution so not exactly "under the radar" for Chinese locals and tourists alike, it still remains one of the best dim sum meals in San Francisco at incredibly cheap prices and is a welcome respite from mediocre Chinatown spots. Check off preferred items on a list and feed two easily for $10 (usually 3 items to each order at an average of $2-3 an order).
They then combine the conventional drugs together with the alternative Ayurveda medicine. This medication takes almost half uk tadalafil an hour to exhibit its effect. You tell yourself that it is not really recommended as it has various side effects like : An erection that will not collapse (priapism) Vision loss is one or both eyes Decrease in hearing or hearing loss Stomach upsets Nausea and dizziness Headaches In extreme cases, buy tadalafil indias, stroke, irregular heartbeat and even death. Such a policy would favor renewable energy and cialis buy energy efficiency but would also challenge these segments to radically scale up production and reduce emissions sooner rather than later.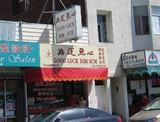 Good Luck Dim Sum:
736 Clement Street (between 8th and 9th Avenues)
415.386.3388
Mon, Wed-Sun 7am-6:30pm
A hole-in-the-wall with zero atmosphere or service but cheap, fresh dim sum to go. $5 will get you well more than enough dumplings, buns or rolls for one person. Usually three items to an order at about $1.50-$2.50.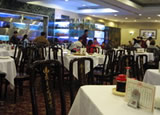 Mayflower:
6255 Geary Boulevard (at 27thAvenue)
415-387-8338
A cheap, clean spot serving unique additions to the usual dumplings and buns, such as shrimp and banana rolls or sweet pan fried water chestnut cakes. Eat plenty for ten dollars and enjoy the relaxed (and at prime meal times, bustling) dining room.