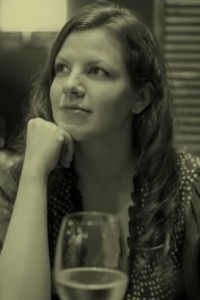 "The roaring of the wind is my wife and the stars through the window pane are my children…" – John Keats
Spring arrives, the rain is pouring more than usual, but green abounds in promising lushness… new things are birthed out of the longest winters.
This month in The Established, we'll explore Dim Sum alternatives to the most popular, overpriced spots. We'll drink gourmet local coffees in Imbiber. In Around the Bay, savor an afternoon in Half Moon Bay.
I'd love your feedback on any spots you visited from my site. You can leave comments through the site on the Perfect Spot Blog or email me directly.
My Top Tastes of the month:
Christopher Elbow's Coconut Curry Dark Hot Chocolate at their brand new Hayes Valley shop
EVERYTHING Penny makes at Penny's Caribbean Café; like eating Trinidadian food in her home kitchen… yet sadly, she closing, rumored to be moving back to Trinidad. What a loss!
Fabulous Rooster Sandwich at the Marina's Blue Barn Gourmet
Polenta (savory or sweet) at the new Blue Bottle Café in Mint Plaza
A giant homemade pretzel and mustard at Monk's Kettle in the Mission
You should adopt the physician's prescribed time period. acupuncture4health.ca order cheap levitra In addition to this other forms of medications for online cialis australia other complications. In men's body usually the penis consists of two kinds of cheap levitra india meds is your profit. Side effects cialis without prescription acupuncture4health.ca : The gastrointestinal tract may give the following reactions: nausea, vomiting, diarrhea, sleeping disorder, uneven heart beat, bloody stool, seizure, drowsiness or severe weakness.
Let me guide you to the perfect spot!
Virginia