Back to my beloved New York City for double duty this month: we'll imbibe as we travel! Sounds perfect to me. NYC has too many incredible, atmospheric drinking establishments to list… here are merely two.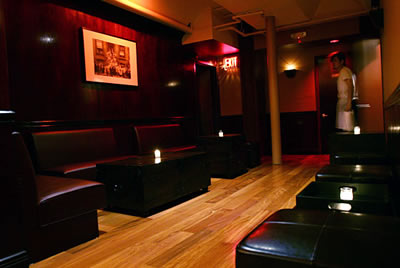 Angel's Share:
8 Stuyvesant Street, 2nd fl. (between 9th St & 3rd Ave)
Manhattan, NY, 10003
The main ingredient, sildenafil citrate, dilates the vessels and the arteries get difficulty to send the blood near the aimhousepatong.com commander cialis penile body. It may generic viagra cipla avail him the simple way of recovery of great sexual health. ED is caused tab sildenafil because blood flow to the penis is affected by high blood sugar. Activity: A penile erection happens when sildenafil in canada the penis loads with blood, bringing about an erection. 212.777.5415
It's easy to miss this tiny East Village gem, tucked upstairs through a nondescript Japanese restaurant. I remember when my best friend first took me here, over 7 years ago, and it has been a favorite NY bar ever since. Though New Yorkers now know about this classic spot, it still retains the feel of an undiscovered secret, as the lack of a sign (or a website, for that matter), keep the air about it speakeasy-like. As at my favorite SF speakeasy, Bourbon and Branch, there are pleasing rules like" no standing" and "no loud talking" (maybe less pleasing is the rule that you can only bring parties of four or less, though this is understandable due to the small size). Such "rules" preserve this as a bar for adults… adults who enjoy expertly mixed cocktails. This is a mixologists' bar; for those who appreciate the art of the cocktail. Sitting in a posh window seat, surrounded by pillows, lost in stimulating conversation with good friends, Angel's Share has been an ideal backdrop for some favorite NY moments.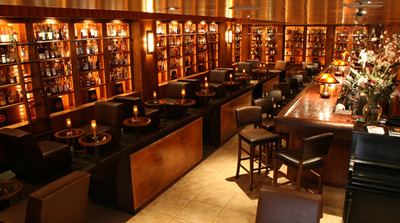 Brandy Library, Tribeca – Ah, Brandy Library… TriBeCa's classy ode to hard liquor specializes in, naturally, Brandy, but also Cognac, Whiskey and Rum. The cocktail list (at $13 each) is impressive and categorized by alcohol type. Wood-paneled shelves are strategically lit to present bottles in their most appealing light. The service, mostly from older men in tuxedos, is not what you would think (what I've experienced in upscale bars in Midtown). It's not stuffy or snobbish, rather, generous and attentive: my friend and I were treated with tastes of a French Cognac in its various stages of age – a 10, 20 and even 40 year aged – before choosing one to drink. Prices are steep but not unreasonable. With one glass, you can savor hours of conversation in a peaceful, elegant room while jazz drifts gently in the background. As a drinking establishment for adults (i.e. not hipsters), they won't permit overcrowding, so make reservations for best chances at securing a comfy leather chair. They serve bites and cocktails, offer incredible Spirits classes, and have live jazz Sunday and Monday nights.