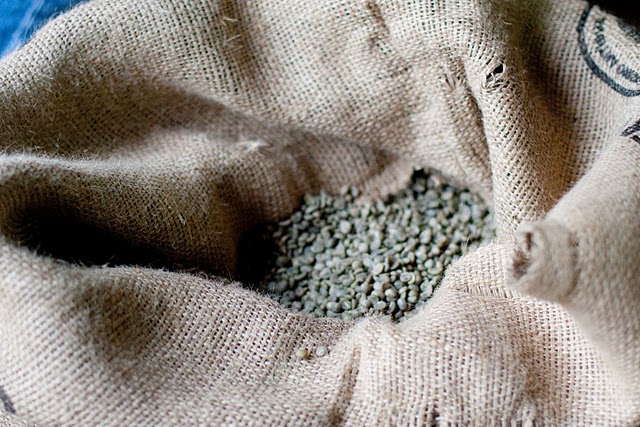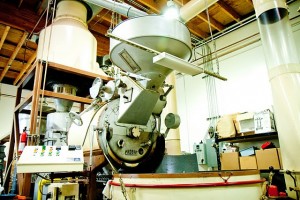 Weaver's Coffee: if you aren't drinking it, you should be.
Based in San Rafael, Weaver's has a chill, little shop serving and selling their coffee and teas. The shop fronts their roasting facility and offices, which I had the privilege of touring recently.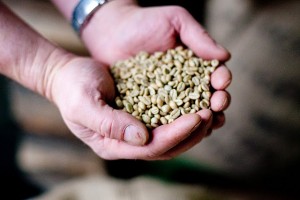 John Weaver, master roaster and founder, was Peet's master roaster for over 20 years, working directly with the late Alfred Peet. He brings a masterful perfection to Weaver's coffees and teas, with a refined eye and palate for sourcing the best beans internationally. He returns to his roots with Weaver's (under his parent company, Wild Card Roasters), able to once again create small batch, individualized blends.
During my visit, I sifted through burlap bags of raw beans from many countries, witnessing the different look and feel of each. Watching the roasting process in a massive Probat machine, divine aromas encompass.

Weaver and crew manually and continuously check the beans as they turn from light green/brown tones to a dark, chocolate-ly brown. Similar to craft distilling, they smell and examine beans through various stages to ascertain the exact moment when roasting is complete. It's an art requiring expertise and timing.
There are many beans to recommend, from the rich, wine notes of Aged Mocha Java (also used in the current batch of St. George's Firelit Liqueur), to the current special Astral Blend: smooth, sweet, earthy (bonus: purchasing this one supports breast cancer research).
I've been drinking Weaver's since last Fall and it is the best new coffee I've had in awhile… as it begins to gain popularity, I'm proud to call it another local great.
**Purchase Weaver's at Rainbow Grocery and Whole Foods locally, to name a few. Here's a full listing.
**Drink Weaver's at Curbside Coffee's street cart, found at Off the Grid and parked weekdays in SoMa (they also specialize in Vietnamese coffee).