Going off and on since 2010, Tales of the Cocktail remains the most exhausting, exhilarating reunion of spirits and cocktail folk — many from the best restaurants, bars and brands — in the world.
For some of us, the nightly parties have become too big, loud and not really a showcase for drink, while the peak of summer oppressiveness in the incomparable New Orleans threatens to do us all in. And yet… in my regular monthly travels around the US and the globe, Tales is the one place I reconnect with the most people internationally and make many new friends and industry contacts. It does bring the best into town.
The key relationship between food and cocktails, bars and restaurants was explored in the keynote discussion on hospitality with restaurant giants like Grant Achatz from Chicago and Albert Adriá from Spain.
Congrats to all of this year's Spirited Awards winners, a huge, international event I've judged in the past. There were a number of SF winners in major categories, including Best American Bar Team — ABV, Best American Cocktail Bar — Smuggler's Cove, and World's Best Spirits Selection — Tommy's. And there was the well-deserved international wins from the likes of Hidetsugu Ueno of Bar High Five (Tokyo), who won International Bartender of the Year.
Here are the most magical, only-in-Nola/at-Tales moments and the industry highlights this year, July 17-24:
Top 3 Parties & Events

Scotch Singles Party at Preservation Hall
There are some big parties at Tales but especially as someone who isn't a "partier", is a romantic and has been to a number of Tales of the Cocktail over the years, I lean towards the smaller parties and appreciate brands throwing a few smaller events in addition to or as an alternative to a massive event — it is even better when they incorporate New Orleans and its incomparable spirit into the event.
Never has this been better executed than at the Scotch Singles Party at the legendary Preservation Hall. On the Scotch front there was The Glenlivet and Aberlour, and on the Irish whiskey side, Green Spot, Yellow Spot and Redbreast, all offering cocktails or neat pours (oh, yes, to Redbreast 21 year).
There was cigar hand-rolling and cigar smoking in the intimate Pres Hall courtyard. Only the oppressive heat was tough to handle all dressed up but who cares when jazz legends who've toured with the like of Ray Charles are doing two private shows for you in the tiny, historic hall as you sip whiskies? This event was as good as it gets and Pernod Ricard captured a true sense of Nola — its music, history, spirit — in this unforgettable event.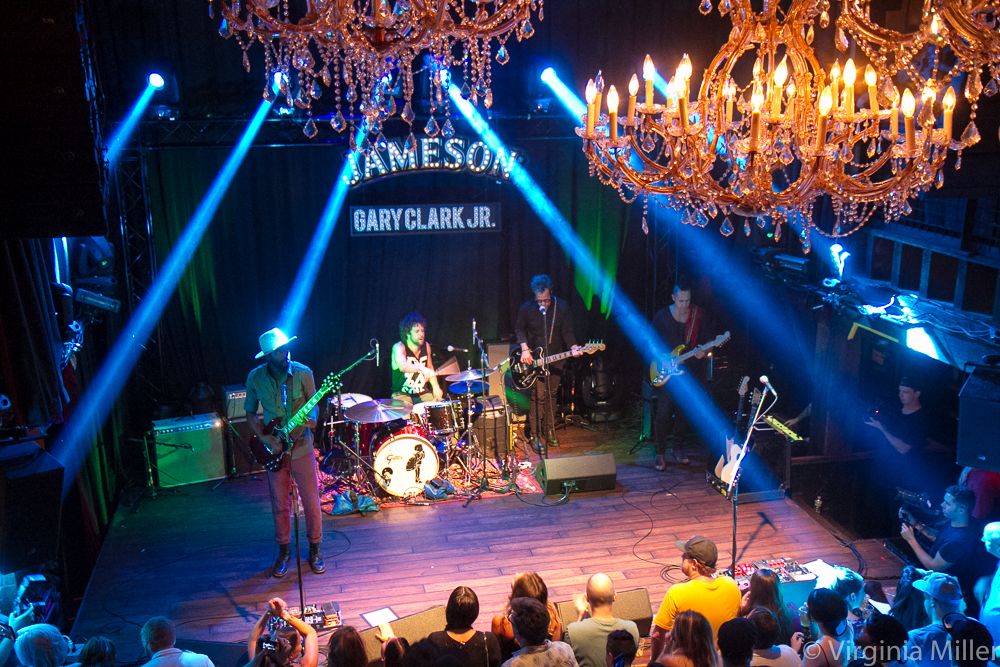 Jameson Live at the Republic
Again, capturing the spirit of New Orleans with music and at one of the city's great music venues, The Republic, Jameson killed it, as they did two years ago with the all-star Rolling Stones tribute concert at Tipitina's.
This year, Jameson Live opened with the delightful Hot 8 Brass Band, including their famed brass band version of Marvin Gaye's Sexual Healing and hip hop classics from Snoop Dogg and Luniz, then gave way to headliner Gary Clark, Jr., who rocked it with not a little of the spirit of Hendrix, classic blues and a touch of Lenny Kravitz.
There were some quality cocktails (more manageable at this size than at bigger parties) from bar manager greats like Masa Urushido of Saxon + Parole, which won Best American Restaurant Bar at the Spirited Awards. This event was memorable, unique and felt true to both New Orleans and Tales.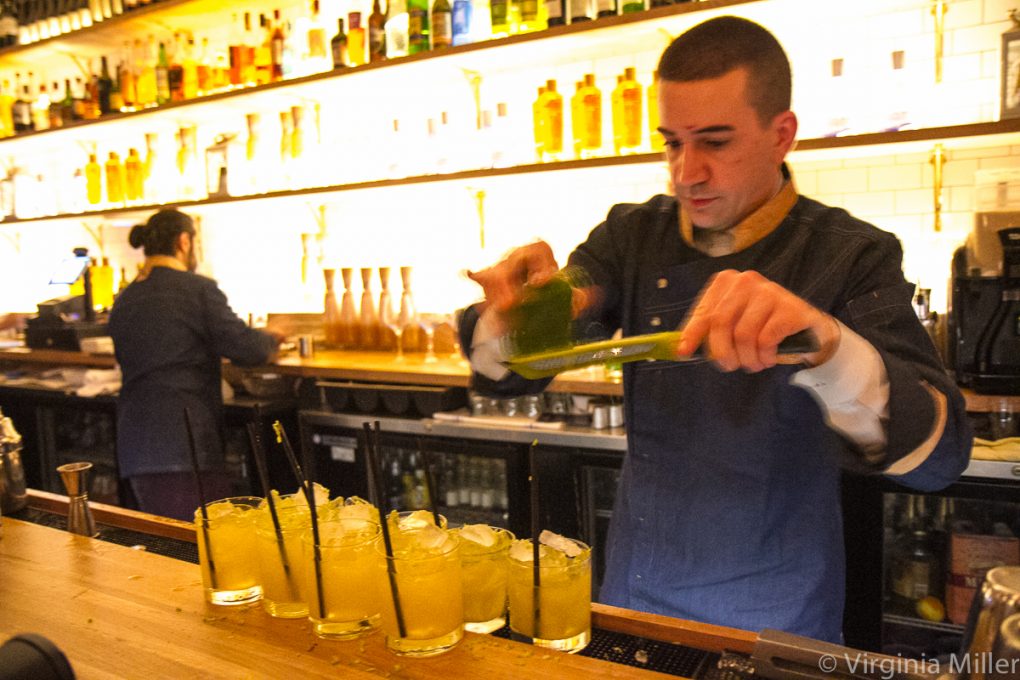 Oriole Pop-Up at Cafe Henri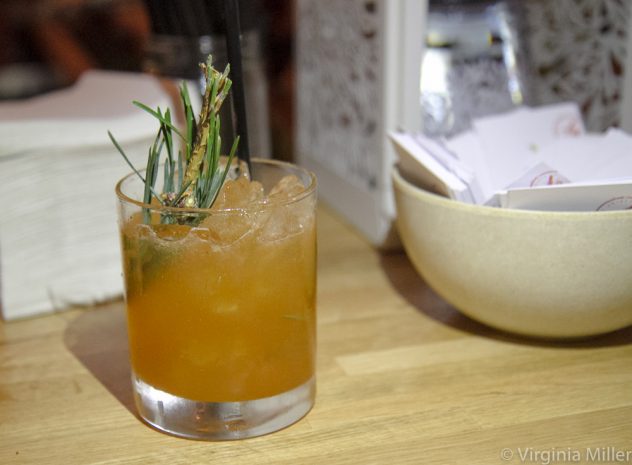 As something I would like to see happen all over New Orleans during Tales, the gifted and gracious bar team for the new Oriole in London (recently opened by none other than the Nightjar crew) did an intimate pop-up bar. Held Thursday night in the pristine, glowing Cafe Henri space in Nola's Bywater neighborhood, there was live jazz piano from a local musician and cocktails from Oriole's London menu.
Not only was this a welcome, much needed respite from Tales madness well out of the French Quarter and CBD with no more than about 30 people, but it was a chance for the industry to try drinks from fellow compatriots across the world — from a bar they might not get to visit often, if ever. There is always the risk of not getting a "true" experience of a bar. But we witnessed the skill and consummate professionalism of Oriole's bar team and had a taste of their cocktail vision.
I envision a series of these pop-ups all over New Orleans during Tales, where local bars host international bars and crowds are dispersed for a taste of a bar they might not have visited and are able to make new connections. Ideally, maybe even the hosting bar offers a couple cocktails alongside the guest bar so those at the event experience both? With many going on around Nola, it would disperse crowds and allow for dozens of options.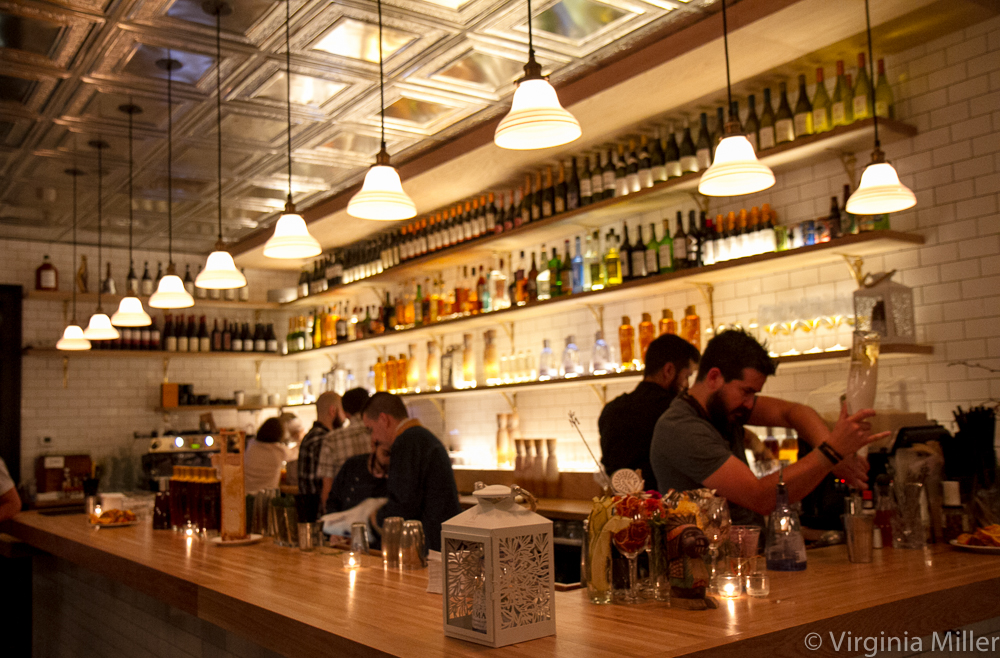 Top New Spirits Tastes
American-Made Amaro: Tasting spirits from DC-based Don Ciccio & Figli was a new discovery and highlight, both recalling traditional amari, limoncello and spirits I've had around Italy and pushing the category in new directions.
Francesco 'Ciccio' Amodeo hails from the Amalfi Coast region of Italy, growing up among generations of wine and spirits makers. With master sommelier, winemaking and restaurants under his belt, he started an amari line (launching Don Ciccio in 2012) from base spirits he infuses with herbs and produce from their Virginia farm, some of them aged in barrels from Marisa Cuomo Winery on the Amalfi Coast.
Tasting 7 of his 12 spirits, I was most impressed with the fresh fennel goodness of Finocchietto, the long bitter beauty of Amaro Delle Sirene and the fresh mint and earthy dark chocolate layers of their fernet or fernet-style spirit, Amaro Don Ferné. Don Ciccio is already in over 20 states but is about to expand to most US states. You can find their spirits here.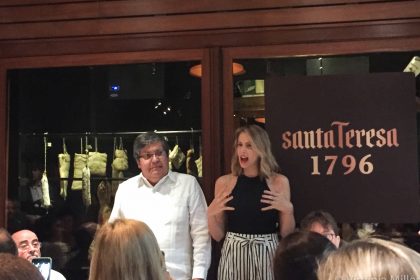 Armagnac, Sherry & Rum Lunches: It was a privilege to lunch at Balise with Domaine du Tariquet's Julien Ducos, tasting through not only many of their excellent Armagnacs, including an XO and a 1995, but also their beautifully balanced white and rosé wines. I have long been well familiar with their VS and VSOP Armagnacs so it was a joy to dig deeper into their line.
Similarly, a rare joint lunch at Herbsaint between the Spanish sherry House of Lustau and Venezuelan Santa Teresa Rum brought out Lustau's assistant cellar master Fernando Perez and Santa Teresa Rum master distiller Nestor Ortega, who rarely, if ever, make it to the US. We sampled sherries, brandy and rum from each, bringing home special signed bottles from each producer.
Shochu & Saké: The shochu and saké room from the Japan Saké & Shochu Makers Association was an intimate tasting exposing more options in a category I have been privileged to dig into in Japan, at home in California (with the biggest Japanese population in the US) and at Japanese destinations around the country. In this tasting room upstairs in the Monteleone, hosts and saké/shochu producers from Japan walked us through each bottle, including one awamori. I would love to see even more niche drink categories from many countries represented at Tales.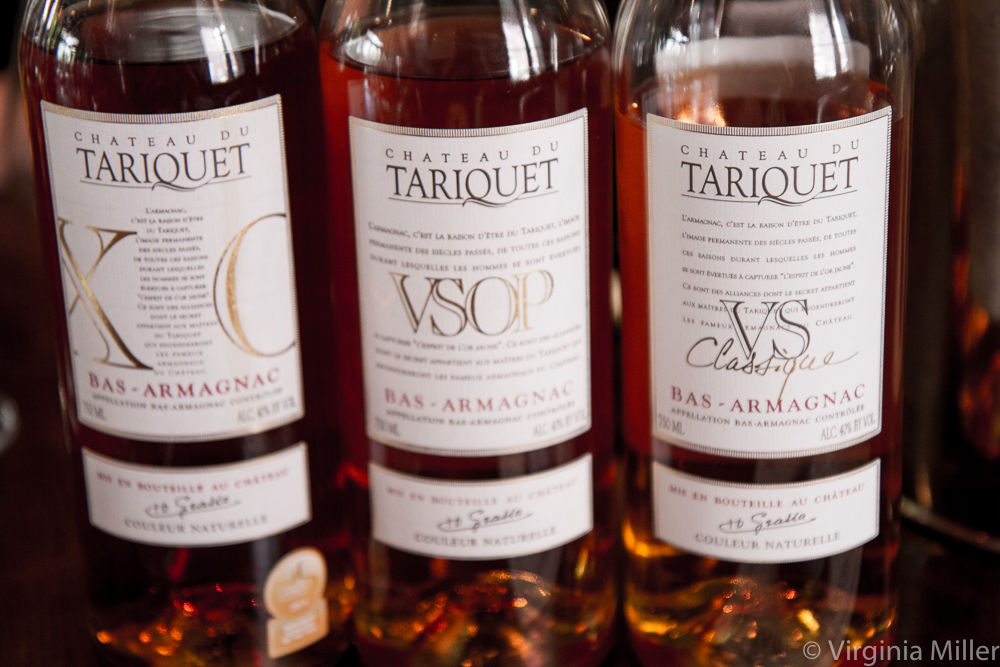 Seminars
There was much discussion amid media and industry folk of some particularly standout seminars this year — more than I've heard in past years — showcasing how appreciated thoughtful, educational seminars are during Tales.
Amid needed seminar subjects like Creating Cocktail Culture in Small Cities or Elevating the Dive Bar, fascinating seminars included the Big Rum Debate (When is Rum Not A Rum?) with Ian Burrell, Alexandre Gabriel, Ben Jones, Richard Seale, Roberto Serralles, and the three-part Epic Tale of Gin seminars with major luminaries in gin from around the world.
Rejuvenation
Thanks to Hendricks Gin for a much-needed lounge and respite on Monday post-Tales for chair massage, cocktails and airport shuttles. And to The Perfect Puree for their two morning Rejuvenation Smoothie Bar. I particularly loved the taste of Dante, helmed by bar manager Naren Young down from NYC, at Bacardi's delightful Cafe De L'Aperitif pop-up, serving fresh juices (especially the day they offered a rich, green vegetable juice laden with kale, spinach, etc.), vermouth on tap and coffee in the spirit of that Greenwich Village institution.