This article was first published here at Table8 where I am national editor. More on Chicago food recommends here.

Chicago ever remains a great drinking town. My recent return to visit family, friends and attend the James Beard Awards, yielded more worthwhile spots. I appreciate the vibe and the gracious service at Tiki favorite, Lost Lake, especially post-fire with their quick rebound, but it — and the lovely space of The Berkshire Room — were the two disappointments this visit, yielding too sweet, unbalanced cocktails across the board at both bars.
These 10 bars each boast different strengths and are all worth a visit:
Good Vibes: BEST INTENTIONS, Logan Square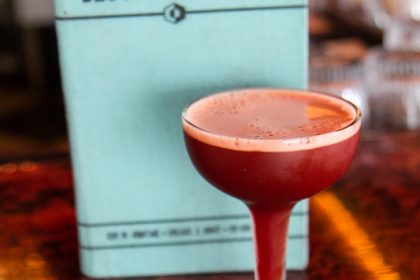 Just open since July 2015, Best Intentions is easily one of my top Chicago bars overall with its divey, wood-paneled, 1970s quirk, chill back patio, Angostura bitters on draft (!) and brothers Calvin and Christopher Marty's great sense of humor. The bar's nickname of "Fancy Cocktail Bar", cheekily dubbed so after a Yelp comment, is ironic. This is a place where Lambrusco by the glass and Coors Banquet Seasonal Rotation on draft happily co-exist.
Drink This: There is ongoing delight in drinking a Horchata Margarita ($8) or Wondermint Malted ($8 small/$11 large), a mix of Death's Door Wondermint Liqueur, Broker's Gin, Luxardo Hazelnut, Spinning J.'s acid phosphate. Being a celery fan, I like the celery-infused Bols Genever-based Goldfinch ($11) cocktail, combined with Broker's Gin, Aperol, Appel's lemon cordial and Regan's Orange Bitters No. 6 for savory, herbaceous fun.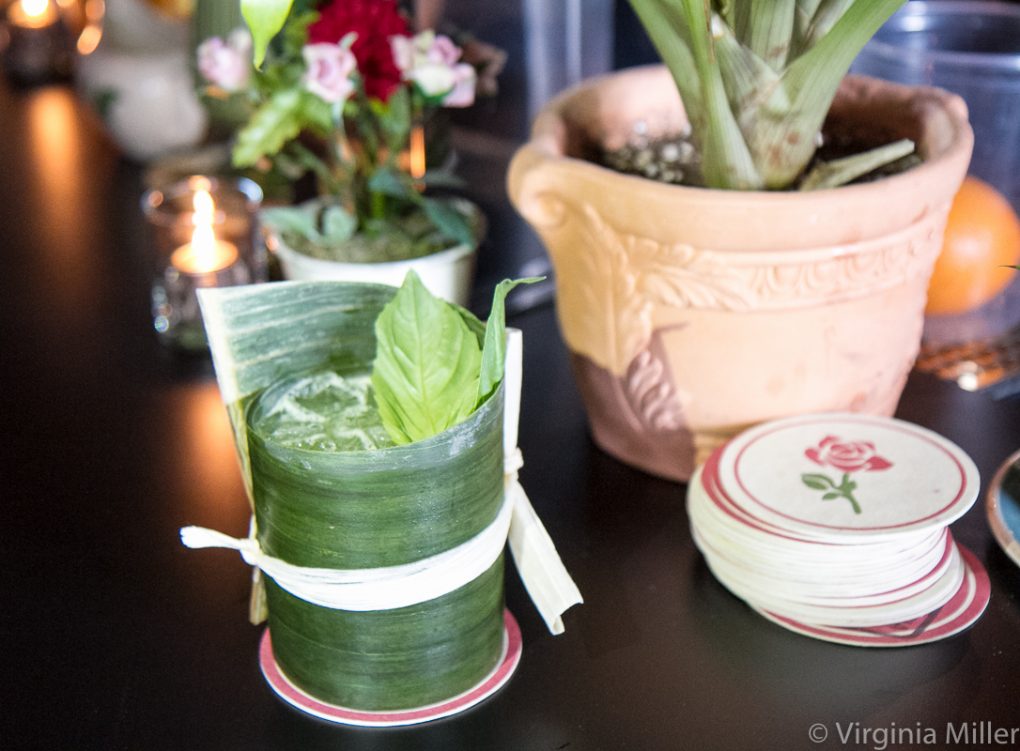 Agave Heaven: MEZCALERIA LAS FLORES, Logan Square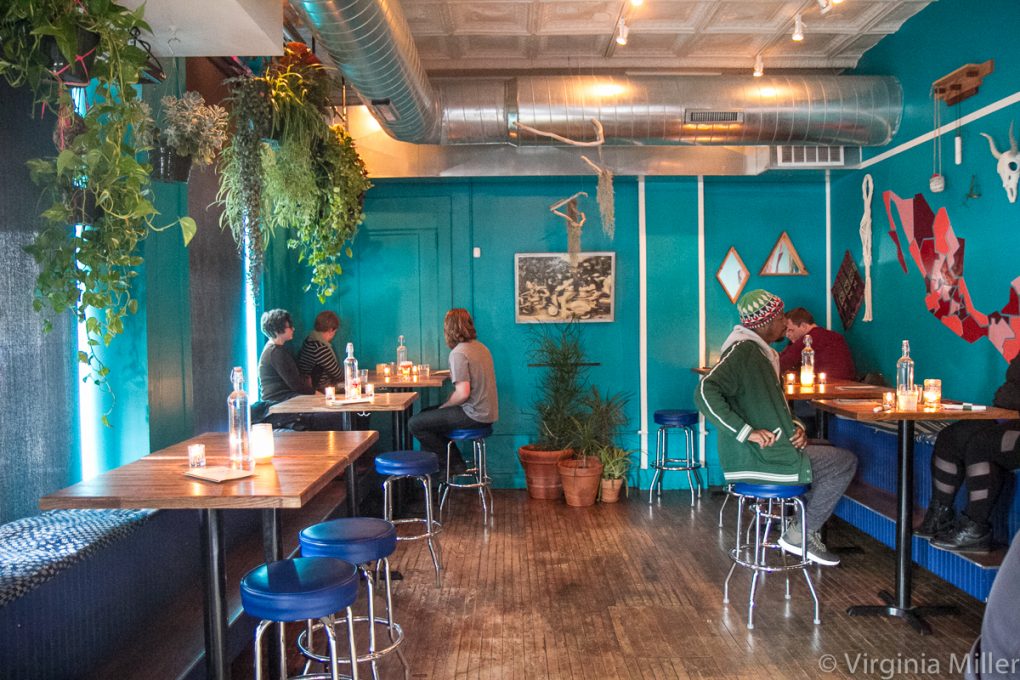 Just open in March 2016, Mezcaleria Las Flores was my other top Chicago bar this visit, added to my overall Chi-town bar "bests." And it's easily my top agave spirit bar recommend in all of Chicago, thanks to Jay Schroeder (formerly of Frontera Grill) who brings his Oaxaca travels to bear on an extensive mezcal collection (60+ bottles), using playful presentation as well as gourds and ceramics from Oaxaca to serve cocktails.
Drink This: There were numerous cocktail standouts on the initial menu, showing off mezcal with partners from sherry to beer. It's hard to get more vibrant (and refreshing) than Magnetic Pole Reversal, a Sotol por Siempre-based cocktail going green with cucumber, coriander, lime and basil with Suze adding nice, bitter backbone.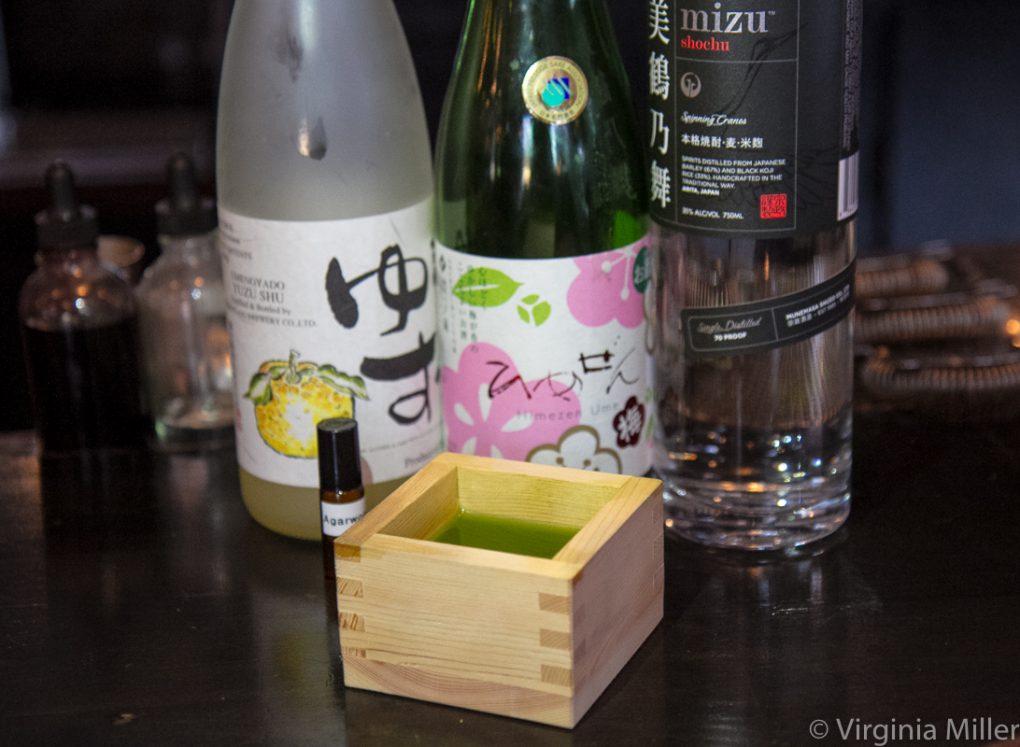 Killer Dogs & Cocktails: THE DUCK INN, Bridgeport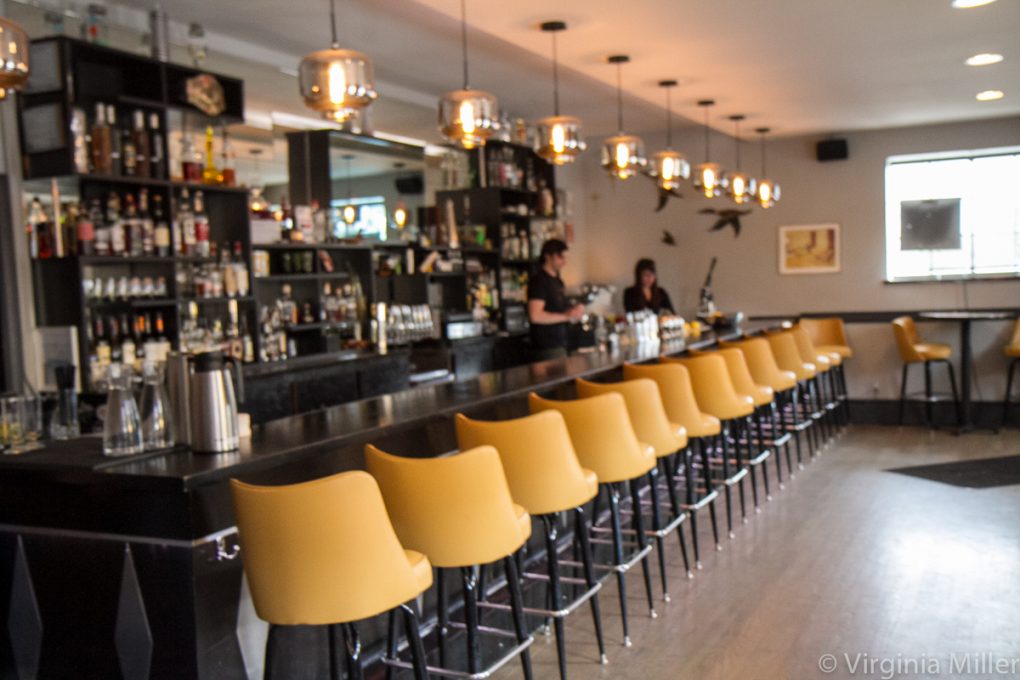 The Duck Inn is all retro-cool in South Chicago's Bridgeport 'hood with downright fantastic Chicago dogs, vintage lamps and chairs, laid back service and top notch cocktails. Bar manager Brandon Phillips knows what he's doing with cocktails, keeping them drinkable but absolutely interesting and worth seeking out.
Drink This: Hackney Handshake ($12) is irresistible, a frothy (thanks to egg white), tall mix of Beefeater Gin, David's Tea Movie Night syrup (a house turbinado sugar sugar steeped with Japanese sencha tea), Lustau Manzanilla Sherry, lemon and soda, garnished with gin botanicals-doused popcorn. On the Asian side, Phillips does right by oft-misused sake in cocktails. Case in point? Zen By the Sword ($14) combines Mizu shochu, Ichinokura "Himezen Ume" Sake, Umenoyado Yuzu Shu (a yuzu sake), lemon and agarwood oil, a ceremonial incense, to layered, elegant, quaffable effect.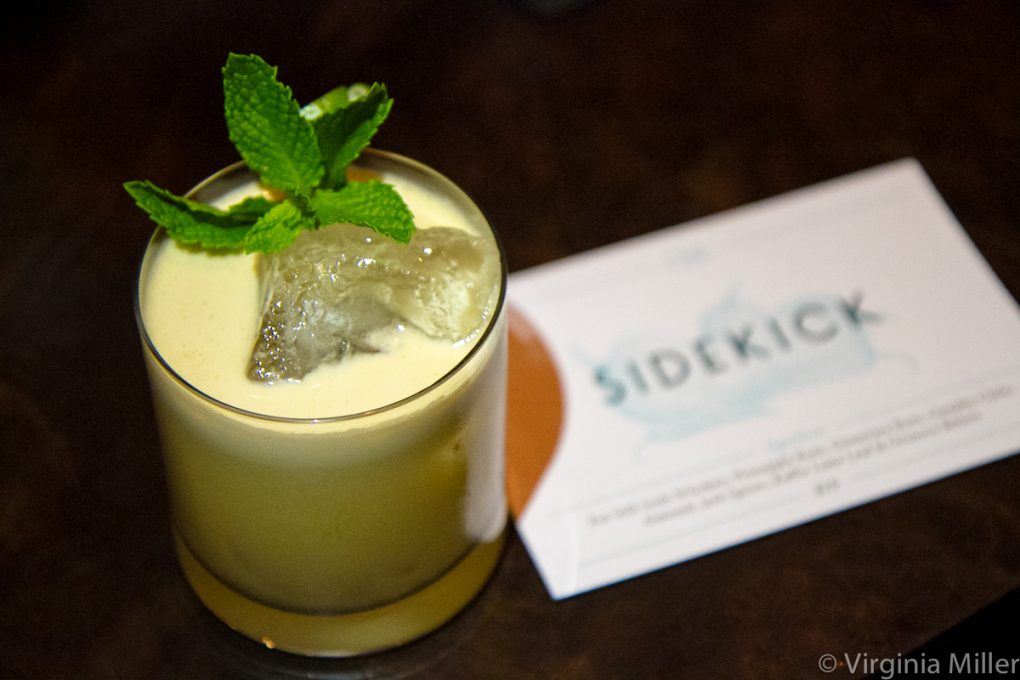 High-Rise Escape: GREENRIVER ANNEX, Near North Side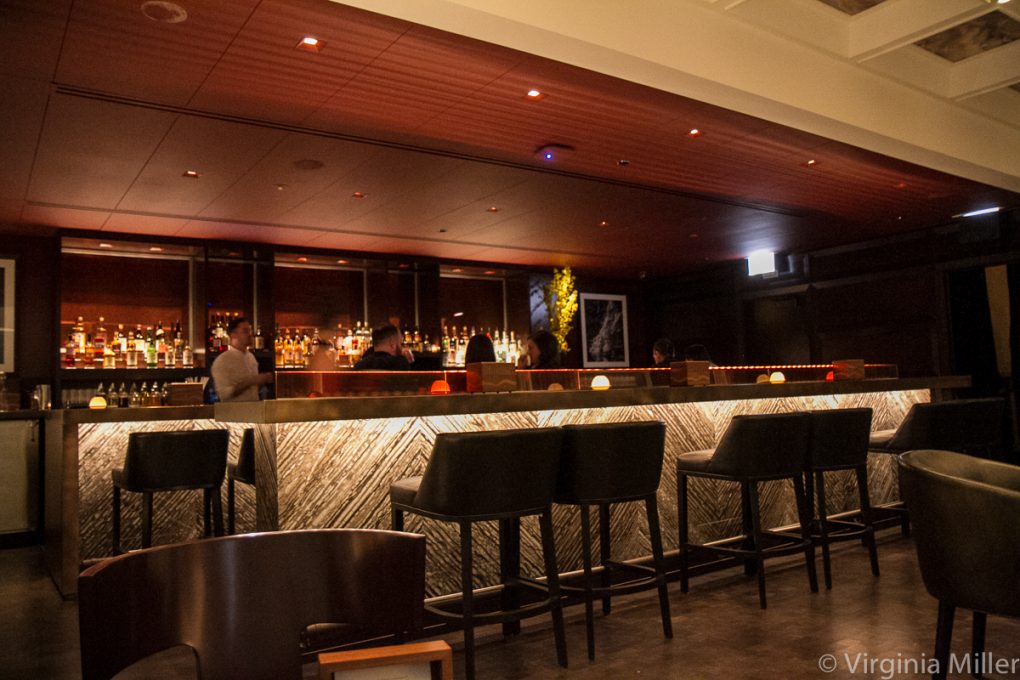 With dramatic downtown Chicago views, GreenRiver has been a popular restaurant and bar since opening in fall 2015. But it's GreenRiver's reservations-only, hidden Annex that feels like an escape to Tokyo or Hong Kong, with cocktail prices to match a big city escape (around $20 per cocktail). But here one can have a conversation, a romantic respite and a quality cocktail from head bartender Julia Momose, who oversees both bars.
Drink This: Six Bit ($19) is an elegant standout combining three spirits — sotol, aquavit, blended Irish whiskey — with Cocchi Vermouth di Torino and savory depth from cumin, dukkah (an Egyptian condiment combining herbs, nuts, spices), walnut and cacao. It's hard to resist the tropical, layered Disc Jockey ($19), showcasing London Dry Gin, lemon, coconut and orange curacao, with a blessedly dry backbone from palo cortado sherry and further complexity from galangal root and curry leaf.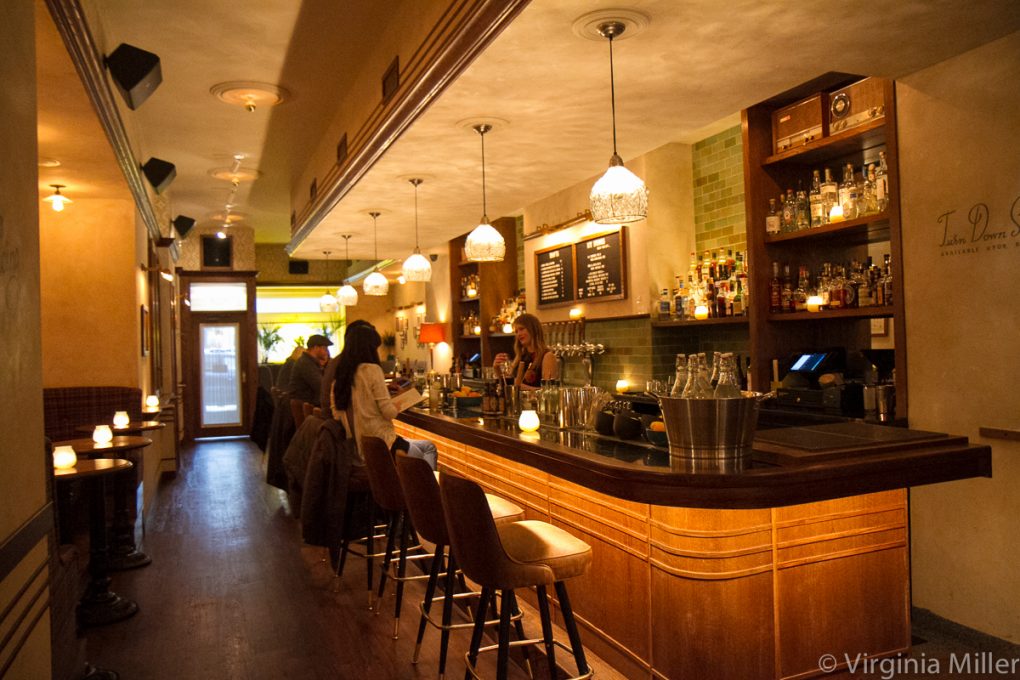 Retro Magic: SPARROW, Near North Side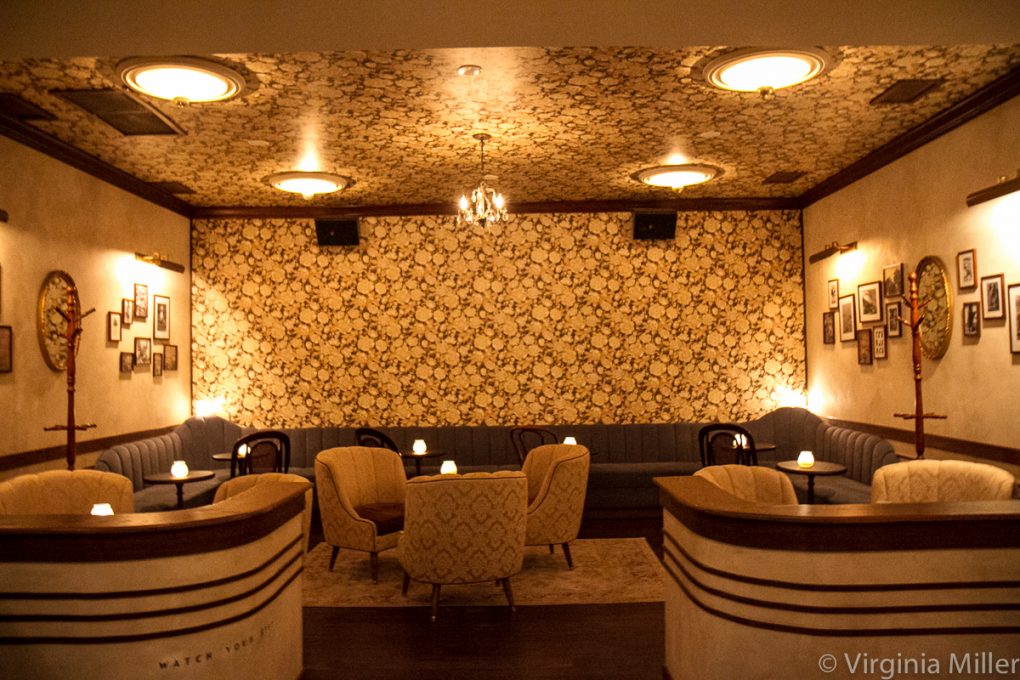 Open at the end of 2015, Sparrow is my ideal vibe and dream neighborhood bar, though tucked away in touristy Gold Coast as a welcome respite from the busy streets. In a historic building modeled after 1930's hotel lobby bars, complete with vintage phone booth and hotel room keys hanging on the wall, Sparrow feels like a '40's apartment straight out of one of my favorite old movies, complete with friendly staff, craft beers from 10 rotating draft handles and 1940's-50's tunes.
Drink This: Barman Peter Vestinos curates an extensive rum selection and a cocktail menu of rum classics, like a Hotel Nacional or Daquiri. I love going off-menu for rum cocktail rarities the staff can whip up with skill.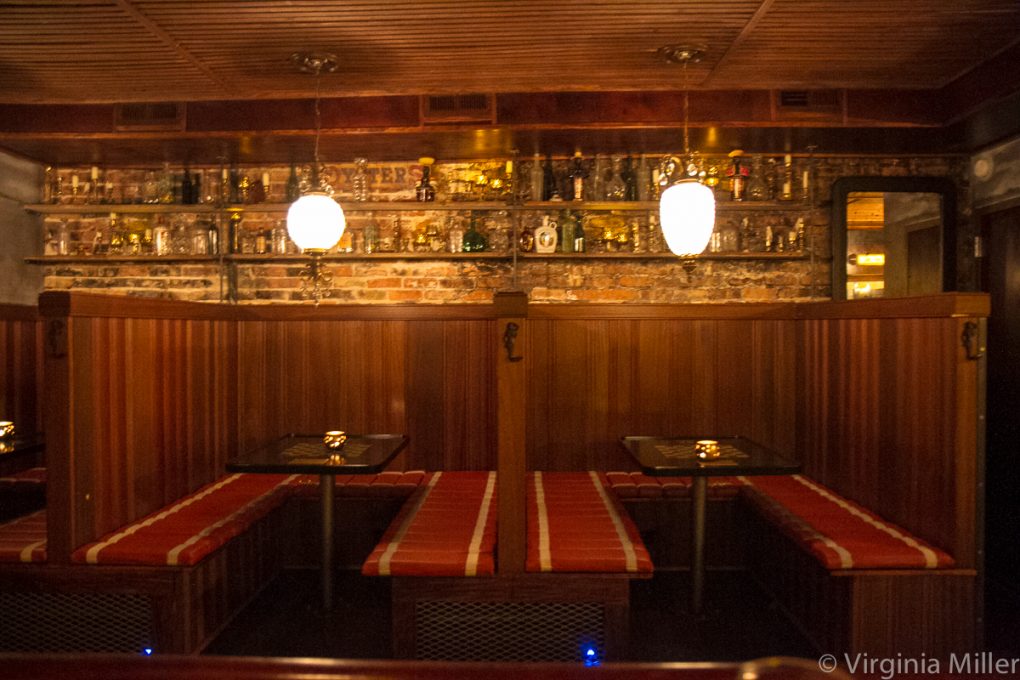 British Tavern Cool: QUEEN MARY TAVERN, Wicker Park
In Wicker Park, Queen Mary Tavern is another one of those ideal, chill neighborhood bars with an old school British tavern, subtly maritime vibe, welcoming bartenders and quality drink across the board.
Drink This: You might sip whiskey or vermouth and sherry cocktails, while green and bitter tones shine in Out to Lunch ($12) combining St. George Terroir Gin, Salers Gentiane, cane syrup, kaffir lime, tonic and house orange bitters.
Hot Chicken & Boozy Slushies: PARSON'S, Logan Square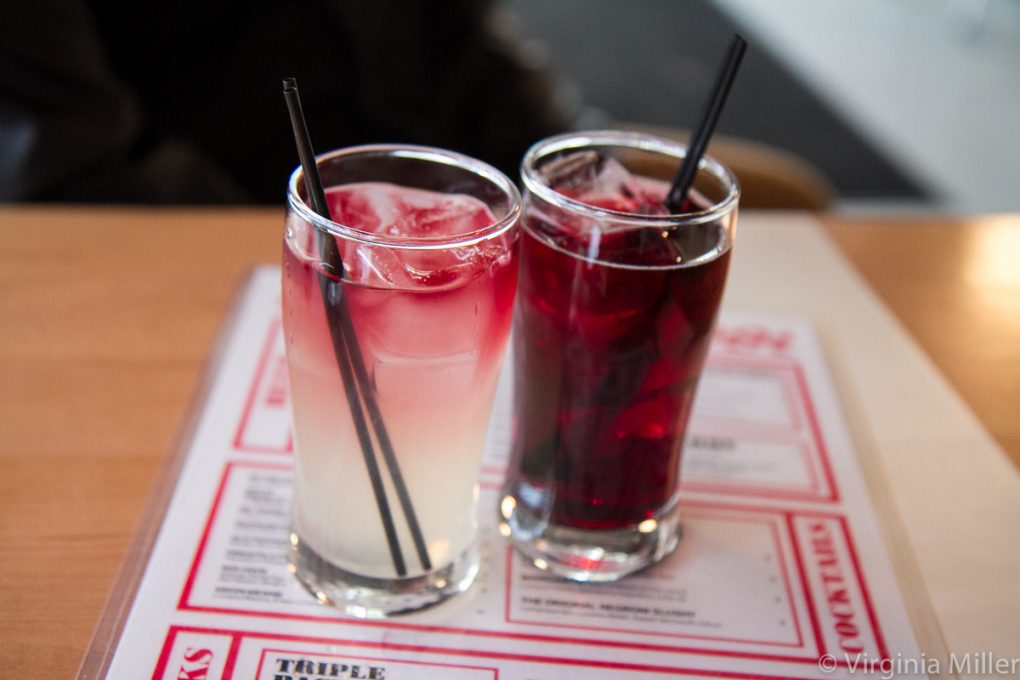 Open in May 2013, Parson's Chicken & Fish is hipster-cool, set in an old fast food stop with an expansive patio that feels like a party when the weather is good. Paired with hot and fried chicken and pimento toast, the cocktail menu is easy drinking. There are Negroni slushies ($9) and "Purple Drink" slushies ($8), bracing with red wine, port and orange blossom water. Bar manager Charlie Schott keeps it fun and accessible — and the price is right.
Drink This: Oaxacan on Sunshine ($9) goes down easy, showcasing El Buho Mezcal and Cocchi Americano aperitivo with grapefruit, habanero, soda and a splash of red wine. Look for rotating drinks like their house verdita (cilantro, pineapple, mint, jalapeno juice) mixed with Lunazul blanco tequila, Green Chartreuse and lime.
Industry Hangout: SPORTSMAN'S CLUB, Humboldt Park
Sportsman's Club, like a few of the bars here, is a great neighborhood bar and also an industry, late night favorite. How could it not be? Cool tunes, twinkly lights, a magic back patio (when the weather's nice) and boozy cocktails showcasing amaro and whiskey.
Drink This: It's less about what you drink and more about the vibe. But that doesn't mean the quality isn't there. Whatever classic or cocktail special you request, these are experienced bar folk who will make it properly.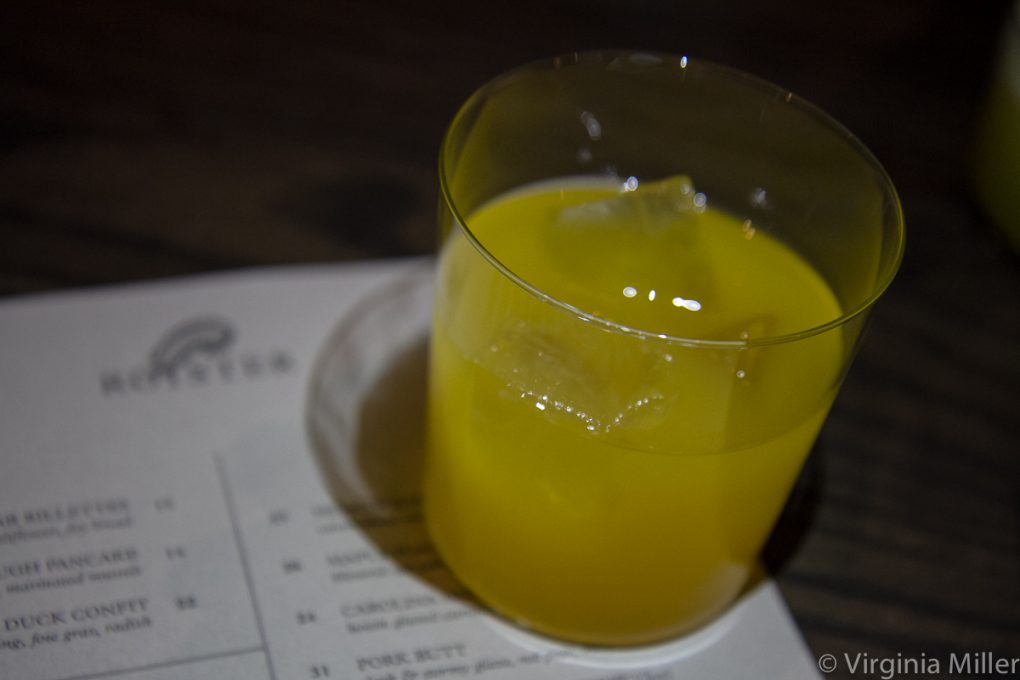 Follow the Chef, Drink the Drinks: ROISTER, West Loop/Fulton Market
Though Roister is none other than Grant Achatz' newest restaurant (open this April) and isn't a restaurant you'll just be able to wander into for a drink given the ticketed planning ahead needed for all Achatz restaurants, the cocktails were one of the highlights of my April meal at Roister.
Drink This: Though the brown butter-washed Roister Old Fashioned ($14) was immediately popular, I've seen the like over the years. I was more interested in the unique combinations of hearth-roasted banana and vadouvan curry in A Sour in the Key of Raffi ($13), a drink with a CH Key Gin base, balanced by lemon and egg white, or the Simon Says: Drink This ($12), a vivid Aylesbury Duck Vodka cocktail lively with mango, sweet wine, habanero and lime, given minty intrigue from a touch of BroVo Spearmint liqueur.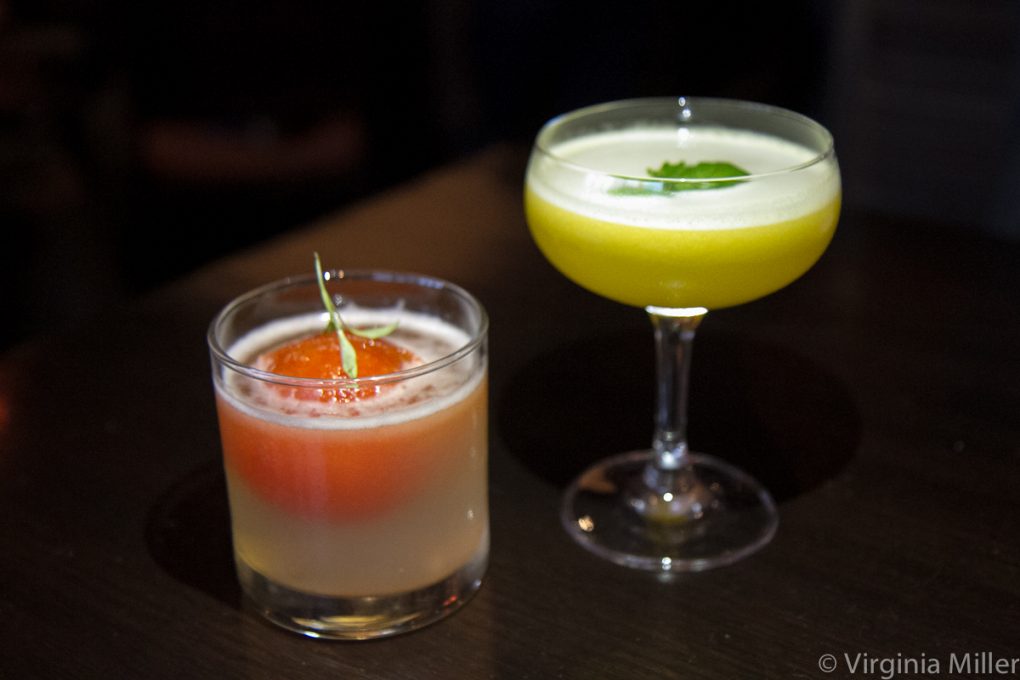 Peruvian Pisco Source: TANTA, Near North Side
Tanta is a bustling restaurant from Peru's most famous chef, Gaston Acurio (whose restaurants are among my favorite in Peru), and Tanta chef Jesus Delgado. Though not necessarily a cocktail destination, it is a rare Chicago source for Peruvian pisco and pisco cocktails.
Drink This: Sip El Piscolero ($12) using the floral Botija Pisco Italia, with subtle smoke from Fidencio mezcal, brightened with Grand Marnier, lime and fresh maracuya (passionfruit).
Save
Save
Save
Save
Save
Save