This article was first published here at Table8 where I am national editor.
As I cover the standout new openings every month, there are a number of new restaurants that are welcome neighborhood go-tos serving food needed in that 'hood, often at reasonable prices. In Napa, Oakland and San Francisco, here are five such new restaurants worth visiting.
A Sleek Taste of Laos: Lao Table, SF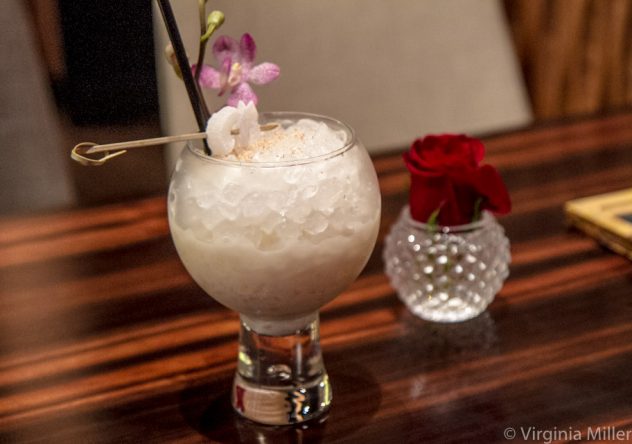 In the heart of the Financial District and SoMa, Lao Table opened in October from executive chef Lalita Souksamlane, the original chef and owner behind the now international mini-chain, Osha Thai. It's easy to forget what a home-grown, San Francisco success story this is. Lalita was cooking fantastic, authentic Thai food at the original, hole-in-the-wall Osha 20 years ago. She still helms the kitchen, currently spending a lot of time at Lao Table, while Osha has grown to six San Francisco locations and more in Bangkok. Lao Table is chic in its orange and brown tones and plaid wallpaper, the restaurant being Souksamlane and co-owner/sister Wassana Korkhieola's nod to Laotian food, which they grew up eating in Thailand in their hometown that borders Laos. Expect a fusing of the cuisines given fresh interpretation, elegant plating and in a refined setting.
Eat This: Laotian food has much in common with Thai food but utilizes a lot of galangal and lemongrass, known to be the place that consumes the most sticky rice (eaten by hand) of any country in the world. Famed Laotian dishes are served here, including larb, bamboo salad and tender Lao pork sausage ($12.95). A hot and sour tom en keow soup ($8 cup/$19 bowl), is so lush — with coconut milk punctuated by river prawns, pineapple and root herbs — one almost wants to bathe in it. The soup is a sleeper hit, for sure, as is perfectly grilled, juicy gai yaang ka-min ($26.95), turmeric-roasted chicken (using Mary's free-range organic chicken), accompanied by peanut papaya salad, "Jaow" sweet chili sauce and a basket of sticky rice.
Drink This: Cocktails are visually striking and stick with the Southeast Asian theme while employing local spirits like Charbay Vodka. French for Coconut ($14) showcases Tariquet VS Armagnac and Haint Absinthe — the spirits thankfully do not get lost in lush coconut cream.
Latin American Comfort in Napa: Protea, Yountville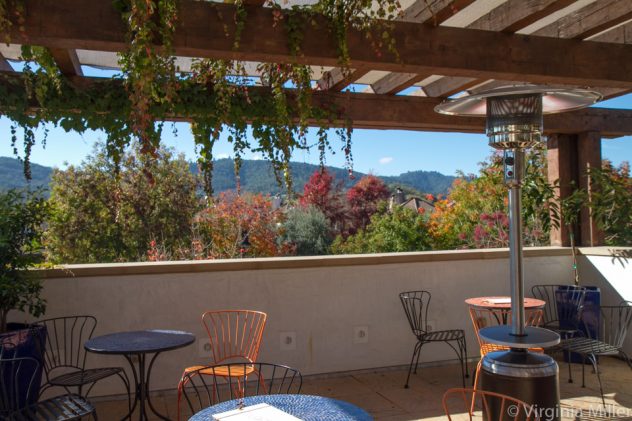 Just open in October on the main street of Yountville, Protea Restaurant is a refreshing, much-needed addition to Napa. It's fast-casual, affordable, order-at-the-counter Latin American food, bright with flavor, pulling from East and West in a sort of South America-meets-Asia, Puerto Rico-meets-Japan kind of way. Chef Anita Cartagena (previously at Ciccio) and business partner Dwayne Gosselin impart a warm, hospitable vibe to the sunny, white and blue-tiled space with vivid yellow accents, leading to a rooftop patio and back patio. Chef Cartagena changes the menu regularly, cooking traditional Puerto Rican dishes from her home country and beyon, using local Napa ingredients and all priced $8-18.
Eat This: Paired with tap and bottled beers, wines, saké and juices, there are empanadas with different fillings (2 for $11), and changing dishes like relleno de papa (crispy potato filled with ground meat), cabra Veracruzana (goat and rice), short rib ramen stir-fry and heartwarming pollo tinga (shredded chicken) tostadas.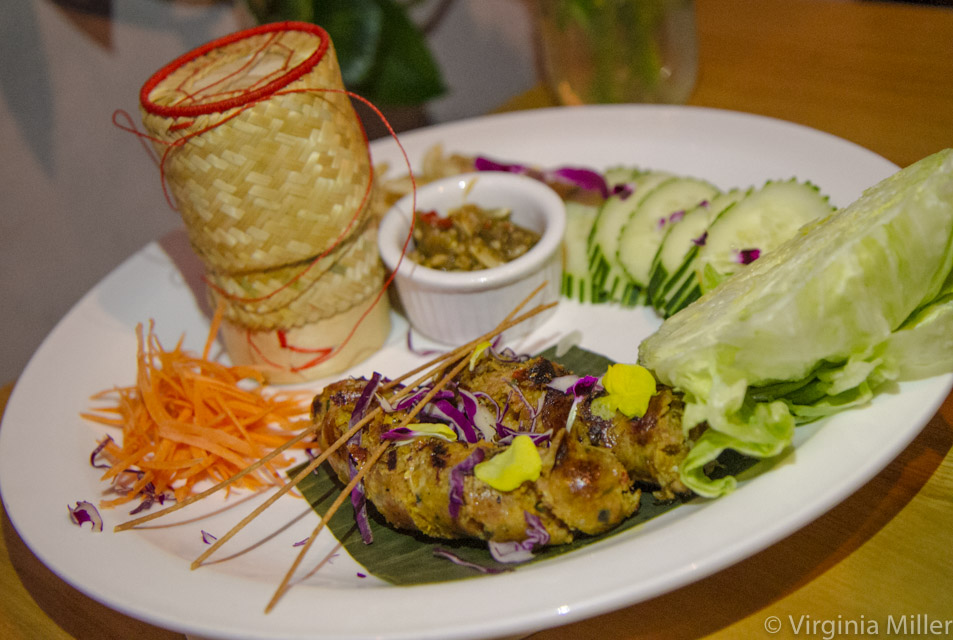 Thai in Italian-Centric North Beach: Tamarind Hall, SF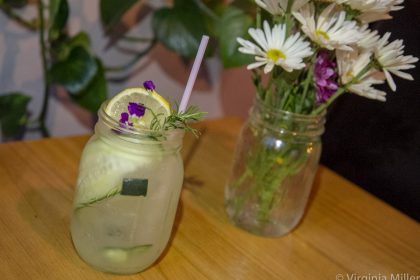 Open this April by Salisa and Todd Skinner, Tamarind Hall brings a rarity to Italian-centric North Beach (though there has long been excellent Asian food in the form of The House or more recently, Chubby Noodle): quality Thai food. Painting the corner spot (the former King of Thai) a sleek gray, the modern, laid back space offers generally balanced cocktails showcasing Southeast Asian ingredients like ginger, lemongrass and lychee, paired with generous plates of Thai food. Salisa shares her own unique dishes from growing up in Bangkok.
Eat This: Ultra-flaky, buttery roti bread ($8) sops up house green and massaman curries, while authentic Northern Thai pork sausage, sai ua with nam prik noom ($13), is tender and aromatic. Two of the most exciting dishes are Salisa's own recipes: yum kai dao ($9), two crispy fried duck eggs with house chili jam, peanuts, onions, garlic, lime, Thai chilies, mint and house-cured bacon; and yam makeua yao ($12), her twist on the sour, smoky Bangkok classic of grilled eggplant with soft-cooked duck eggs, mint, coriander and house-cured bacon (also available vegetarian).
East Bay Modern Asian: Teni East Kitchen, Oakland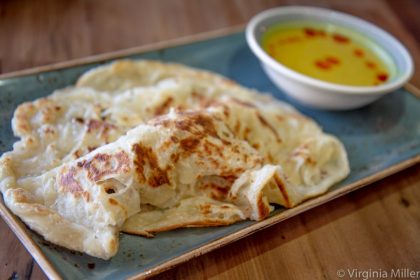 Open in May in Oakland's Temescal district, Teni East Kitchen is a refreshingly quality, modern Asian fusion spot that pulls heavily from Burma with influences from Southeast Asia and India, though the owner hails from Ethiopia. The lofty space is airy, spare and all clean lines and woods, a peaceful respite on a busy stretch of Broadway.
Eat This: Roti with curry ($8) is an utterly gratifying starter but the fresh, crisp pea shoot salad ($8), laden with peanuts, shallots, chickpeas, garlic and lime, steals the show, rightfully the restaurant's most popular dish since day one. There are also Burmese favorites like tea leaf salad done here with kale ($9) or the likes of chicken cardamom curry ($13). I relish the creamy, tropical notes of coconut shrimp curry ($14), lush with coconut milk, lime leaves, garlic and an array of spices.
Hawaiian Poké Time: Pokihub, SF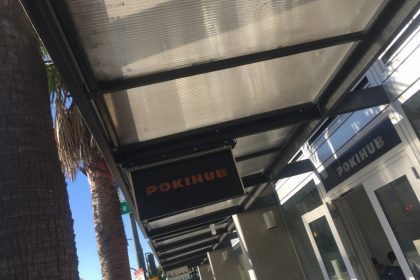 Amid the ongoing Hawaiian poké craze sweeping the city and major food cities on the coasts, Pokihub, which opened in SF's Westwood Park 'hood in August, may be one of my favorites yet. Asian youth pack the clean, sunny space, where you choose your array of toppings, fish, rice and/or salad and sauces, combined in a spanking-fresh bowl of poké.
Eat This: Mix-and-match options are listed here, which friendly staff toss together for you to order.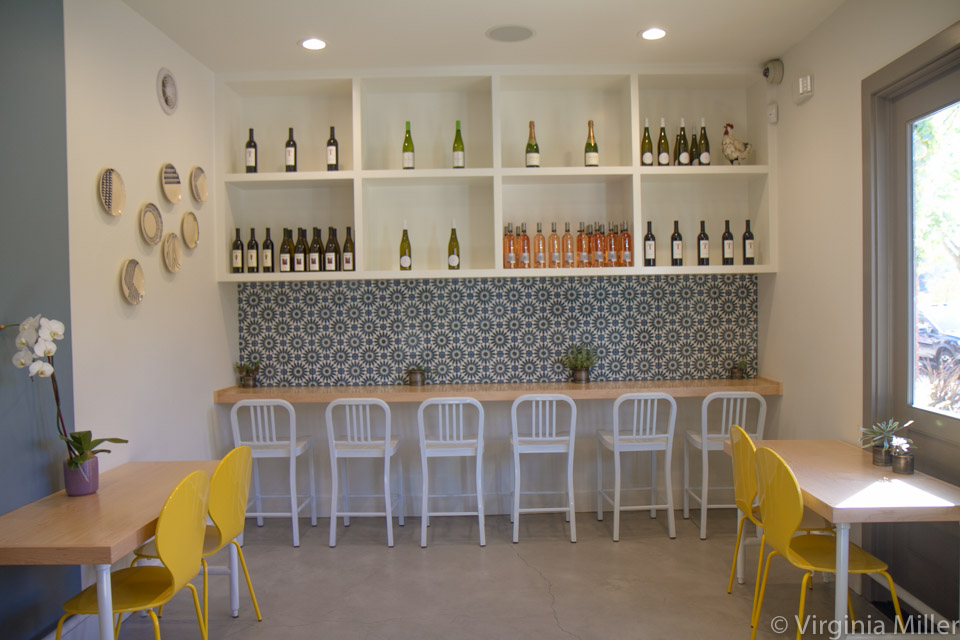 Save
Save