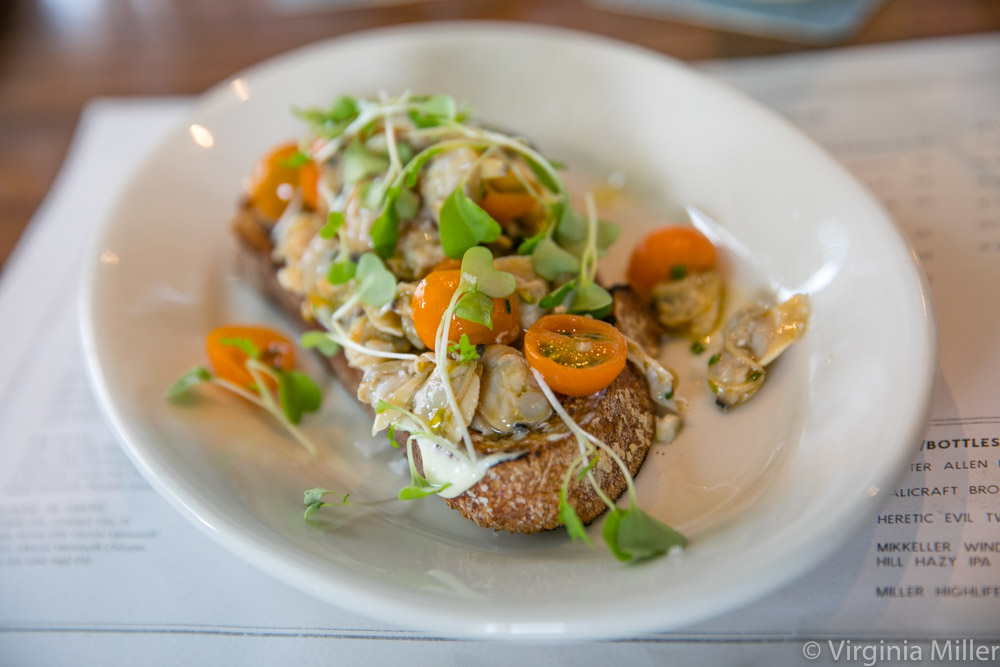 In my latest Time Out column, my top openings of the month join other standout newcomers for a top 10 on where to eat now (article here):
6101 California St., SF; 415-592-9777; pearl-sf.com. Daily 5-10pm; Monday-Friday 7:30am-2pm; Saturday-Sunday 10am-2pm.
When a Richmond classic since 1999, Pizzetta 211, finally opens a sister restaurant around the corner, it's no surprise that it already feels like a neighborhood staple. Lofty, bright yet cozy Pearl (cafe by day, restaurant by night) welcomes with co-chefs, Mel Lopez (Pizzetta 211, Aziza, Zero Zero) and Joyce Conway (Zero Zero, 20 Spot), heartwarming housemade pastas (oh, that anchovy spaghetti!) and wood-fired dishes like baked ricotta, Cauliflower over black tahini hummus or a juicy chicken roulade with a charred summer squash panzanella salad.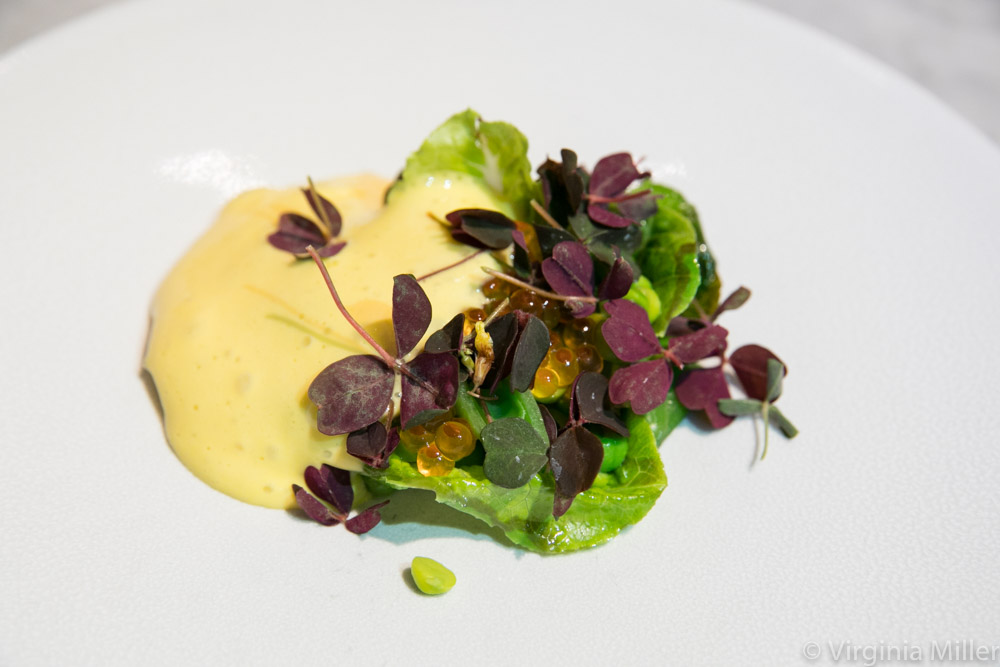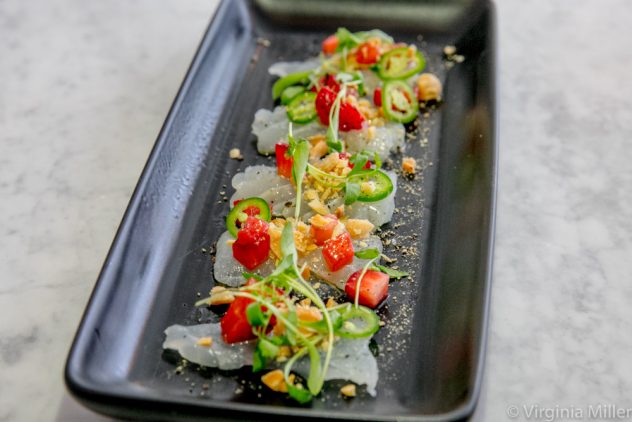 710 Montgomery St., SF; 415-359-1000; nicosf.com. Tuesday-Friday 11:45am-2pm; Tuesday-Saturday 5:30-9:30pm.
Reborn in FiDi in May 2018, Nico serves changing prix fixe menus at lunch and dinner with a full bar in the former Bocadillos space, transformed with black and white tiles and uncovered brick walls. From black cat wallpaper to drinks, the space's storied history as The Black Cat is honored by owners Andrea and chef Nicolas Delaroque. 6-course tasting menus ($85 at dinner) are focused on elegant seasonality with dishes like peas, grilled lettuces and smoked trout roe in a warm sabayon, or tender duck and sweet grilled peaches.
2301 Clement St., SF; 415-682-4861; violets-sf.com. Sunday–Thursday 5-11pm; Friday-Saturday 5pm-12am.
Outer Richmond favorite Fiorella now has a sister restaurant/bar, Violet's, open June 2018. But instead of pizza and pastas, Violet's focuses on crushable cocktails and elevated American food, including house chips with roasted onion dip and duck liver mousse (combine the two and you have the ultimate bar snack). Under a ceiling lined with blue and gold peacock wallpaper from Flavor Paper, pull up to the long, curved bar for seafood platters, clam or anchovy toast and shrimp louie rolls from Fiorella chef Dante Cecchini, paired with Patrick Poelvoorde's (Benjamin Cooper) cocktails.