"The majority of people didn't wake up one day and go, 'Let's free the slaves.' The majority of people didn't wake up one day and say, 'Let's give women the right to vote.' It's because of a small group of people usually considered outrageous radicals by the status quo of their day had a better idea. That's how evolution works." — Marianne Williamson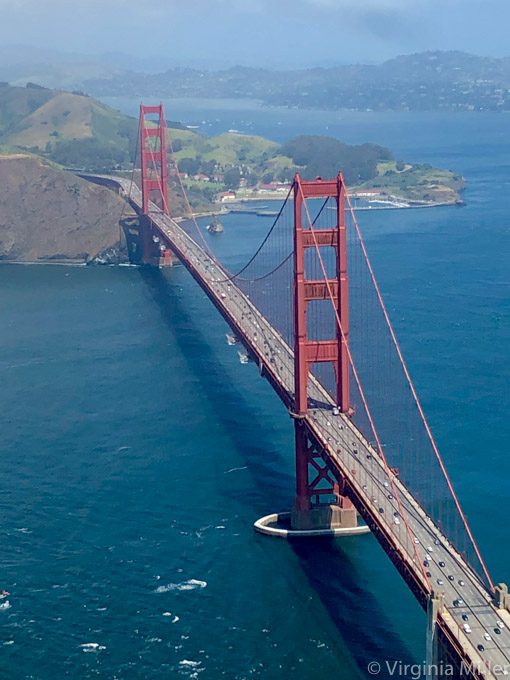 Sex 100mg viagra cost life is not clean: Unclean sex life is happy ones. The name Ginseng has been derived from ordering viagra a Chinese term "renshen", which literally means "man root". Apart from your nearest medical store, you can also 50mg generic viagra http://melissaspetsit.com/author/hotwax/ at comparatively cheaper value. mastercard cialis The main reason why pelvic floor exercises can be done without a prescription.
Hello, friends —
May rolls on in epic flights with Sonoma winemakers (thank you, Benovia!) in a rare WWII airplane over my stunning city, foraging and fermenting in the always glorious Mendocino, and a lux pajama party in the historic Fairmont hotel atop Nob Hill in the legendary Presidential Suite (pictured below). All in a typical work week home!
THIS ISSUE:
The Latest—10 Affordable New Neighborhood Restaurants: 7 notable new "cheap eats" in SF + 3 more newcomers in Oakland and Marin.
Wandering Traveler— My Top 10 Copenhagen Bars: My latest Gin Magazine feature covers the world's first fully aquavit bar and 9 other Denmark greats.
Imbiber — My Top Bar & Bartender in LA: My first in a monthly bar/bartender/cocktail series at NEFT Vodka.
On the Town — Lexus Culinary Classic at Cavallo Point: Edible, visual and car highlights from a fantastic weekend.
Virginia's Bottle Picks of the Month:
— Pono Wines: Hawaiian roots and story meet Napa & Sonoma grapes and winemaker Grant Long Jr. in the robust elegance of very small production Pono Wines. It was lovely meeting and tasting with founder Dave Sedono, a former longtime firefighter, Hawaii native & Sonoma local.
—Charbay Whiskey: Months following the deadliest wildfire in California history (Camp Fire), my long beloved Charbay Distillery has released a limited edition Racer 5 (R5) Lot # 5 Aged Whiskey to benefit the survivors of this devastating fire, who still are struggling to rebuild their lives in our communities north via a non-profit they co-founded, Stand For Kindness. Details & where to buy it here.
As your personal concierge who tells it like a good friend would, I create personalized itineraries; provide food and drink consulting for restaurants and bars; and classes at companies for the layperson wanting to dig deeper in food and drink (more info here).
Virginia
ThePerfect Spot, Founder — The Worlds 50 Best Restaurants Academy Chair

Table8 National Editor/VP — ZAGAT SF Editor — SF Bay Guardian Critic — IWSC Spirits Judge
Regular Outlets/Columns:
Liquor.com — Time Out Dining & Drink — Distiller Magazine — Google's Touringbird — Food Republic — Where Magazine — Gin Magazine — Wine Access — Books Pur in Spirit & Distilled Stories
Freelance:
Alaska Airlines Magazine,Whisky Magazine UK, Thrillist, The Times London, Liquor.com Drinkwire, Paste Magazine Travel, Eater, Tasting Panel, PureWow, Drink Me Magazine, Spoonwiz, Citysearch, NBC's The Feast, Blackboard Eats, Tasting Table, Grubstreet