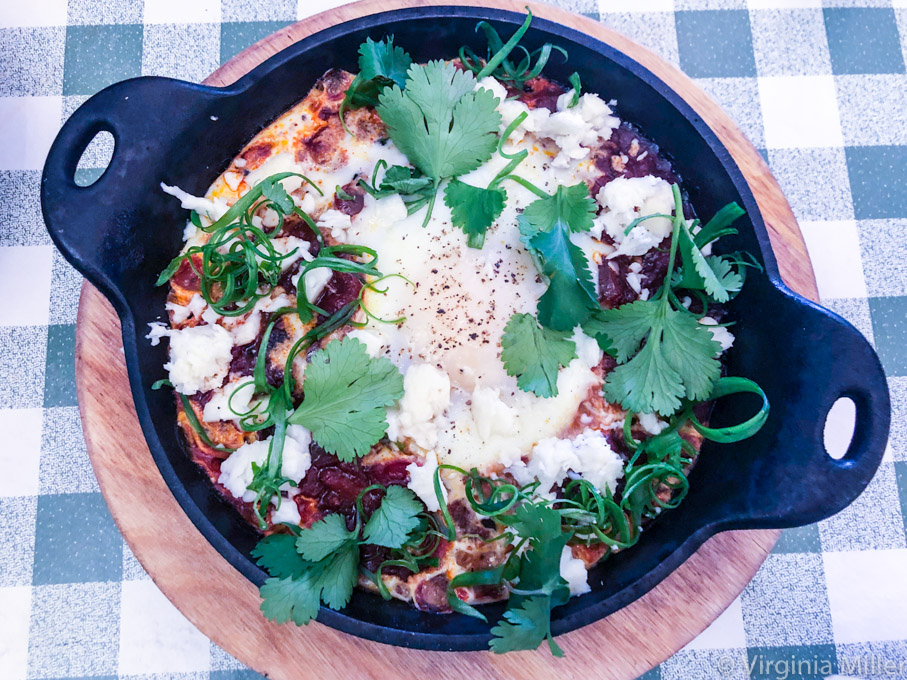 Published by Where Traveler (my other Where articles here) in May 2019, my article on 10 affordable, standout new neighborhood restaurants around the Bay Area, from SF to Oakland to Marin:
Beit Rima, The Brixton on 2nd, Sasa at Japantown Mall, Alley House, Benchmark Oakland, Ungrafted, B&B: Bahn Mi & Boba, Le Trio, Tony's Seafood in Marshall, Sam's Anchor Cafe in Tiburon.
Article here: www.wheretraveler.com/san-francisco/eat/10-affordable-new-neighborhood-restaurants
In recent months, these ten spots are casual, affordable, friendly neighborhood gathering spots from San Francisco to Marin.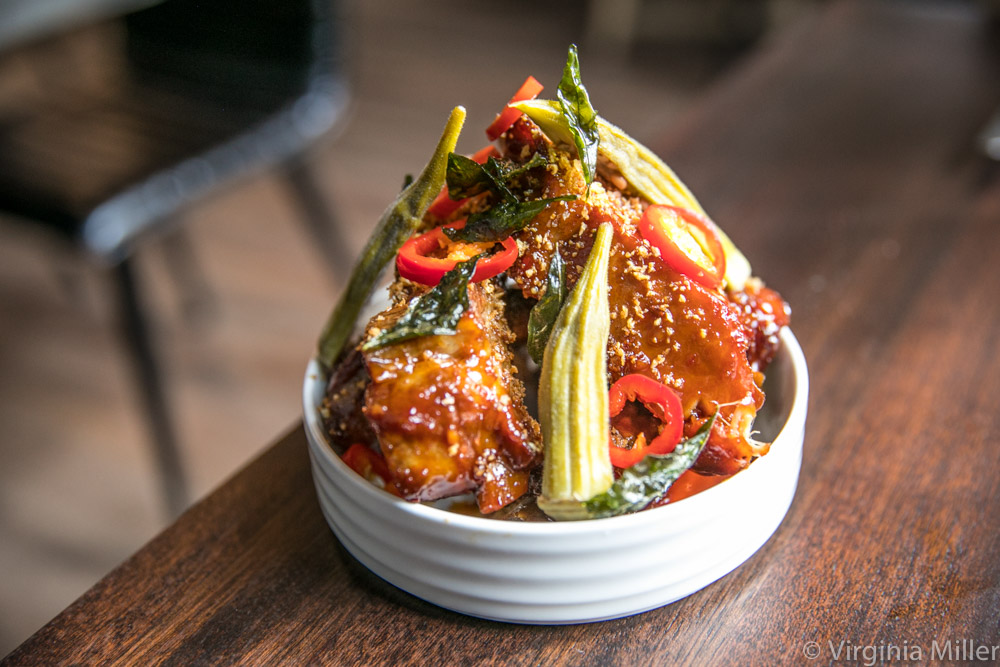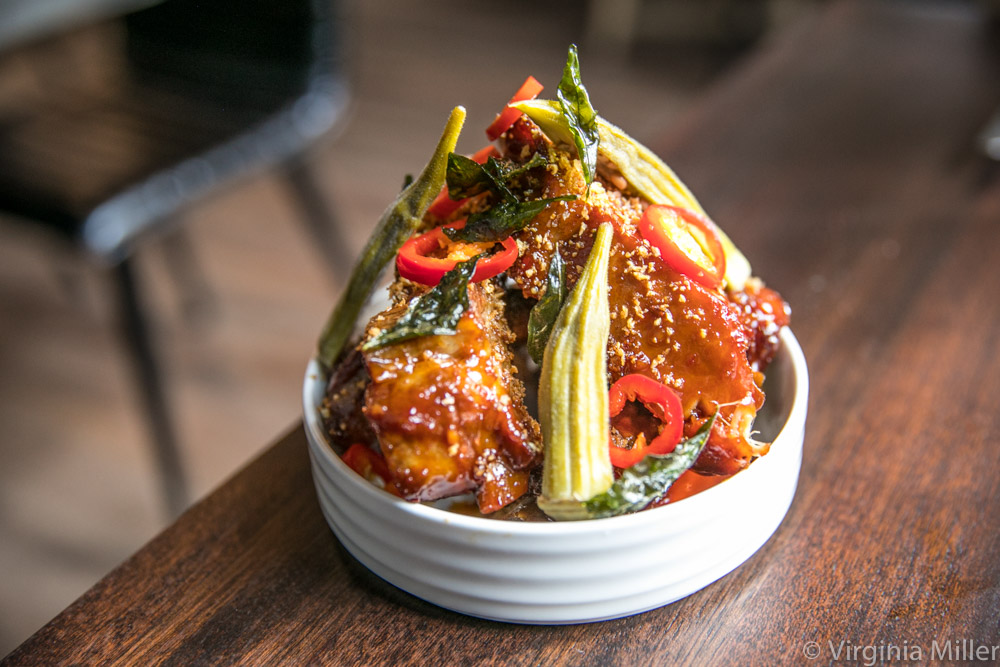 Beit Rema, Castro
Open in January by Samir Mogannam (whose father founded longtime local burger chain, Burgermeister), homey, welcoming Beit Rima is named after chef's mother. Order-at-the-counter "Arabic Comfort Food" is inspired by his mother's Jordanian heritage and father's Palestinian roots and Samir's adeptness with soulful home cooking from the region shines in dishes like a dreamy muhammara, pitch-perfect hummus ma'lehma topped with ground beef or chicken or beef shish kabob. Besides his own Palestinian pop-up, he cooked at Middle Eastern greats like Aziza and Dyafa. Each visit just gets better — and they now offer a couple Middle Eastern wines.

The Brixton on 2nd, SoMa
If your neighborhood happens to be within throwing distance of where the Giants play (in the slew of condos lining the area), you'll be ready for The Brixton on 2nd. Just open May 3rd, it's vastly larger than the original Cow Hollow location and chef Banks White (formerly Auberge du Soleil, FIVE in Berkeley, currently Rambler) has a unique menu here that will eventually be mirrored in both locations. Eastside chili con queso and pimento cheese burgers gratify. White's Texas childhood and deft hand with Southern food and East and West influences results in fun like Filipino fried ribs with pickled okra or Gulf shrimp a la plancha in smoked tomato and lime arbol butter sauce, scooped up with Texas toast.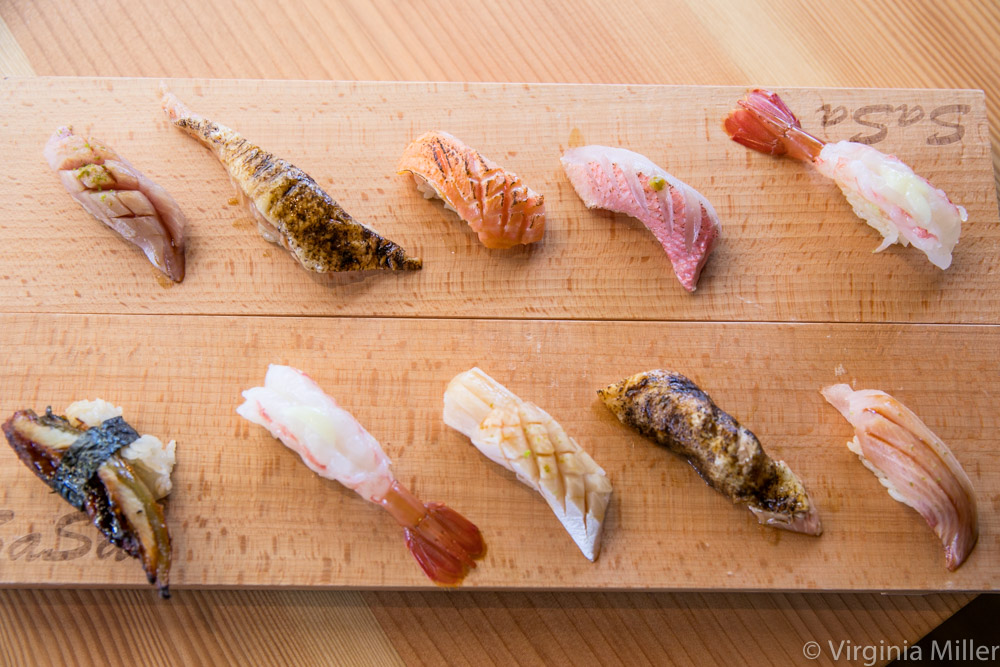 Sasa at Japantown Mall
Open in December 2018, Sasa is the ideal sushi newcomer, an excellent offering for those who want Tsukiji Fish Market fish from Japan in traditional sushi (nigiri) form but don't want to be stuck with an omakase tasting menu format, as they might be at the numerous superb Tokyo-style sushi restaurants around. Order omakase or a la carte from seasonal options like rare bufun uni (a.k.a. Hokkaido short-spined sea urchin), Sakura masu (cherry blossom trout), buri toro (wild yellowtail belly) or ama ebi (spot prawn with touch of yuzu). Even a "basic" green salad in sesame tofu dressing goes above and beyond.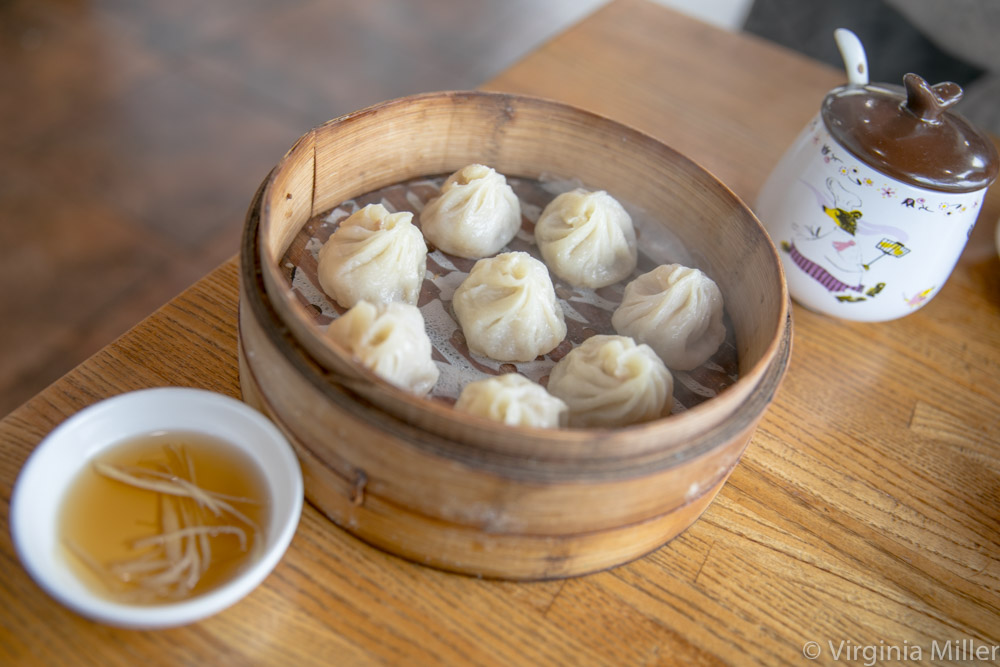 Alley House, Inner Richmond
Open late January on busy Geary Avenue, the new Shanghainese noodle and dumpling restaurant, Alley House, was actually opened by owners with Xian heritage, so beyond xiao long bao pork soup dumplings (pictured top) and other regional Chinese dishes, expect Xian specialties like a lamb "burger" or spicy pork wontons in peanut sauce. Soothing comfort and value meet in a generous cod fish soup with cellophane noodles.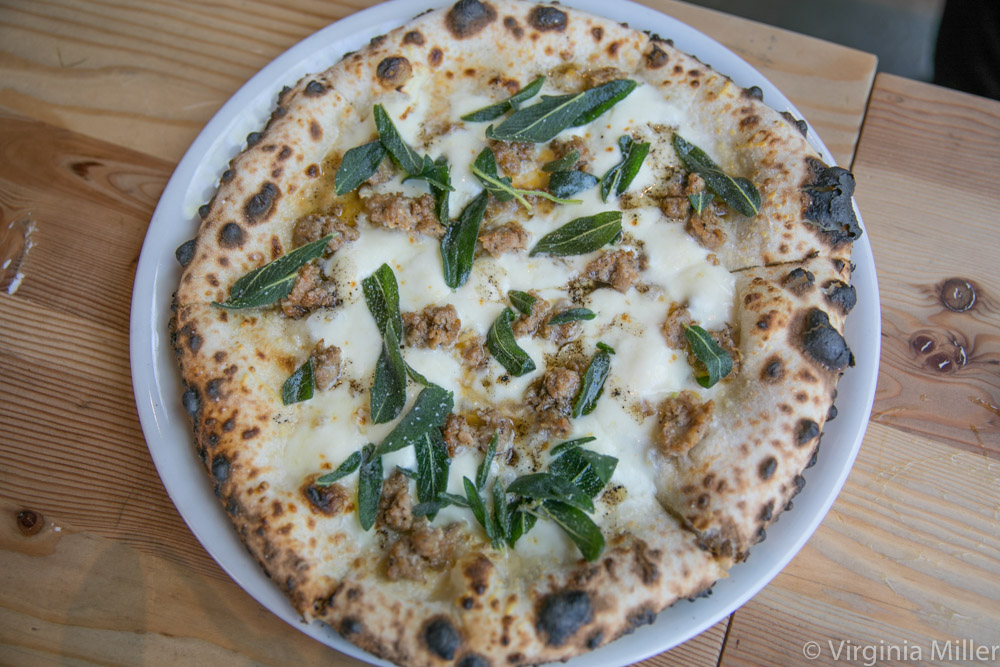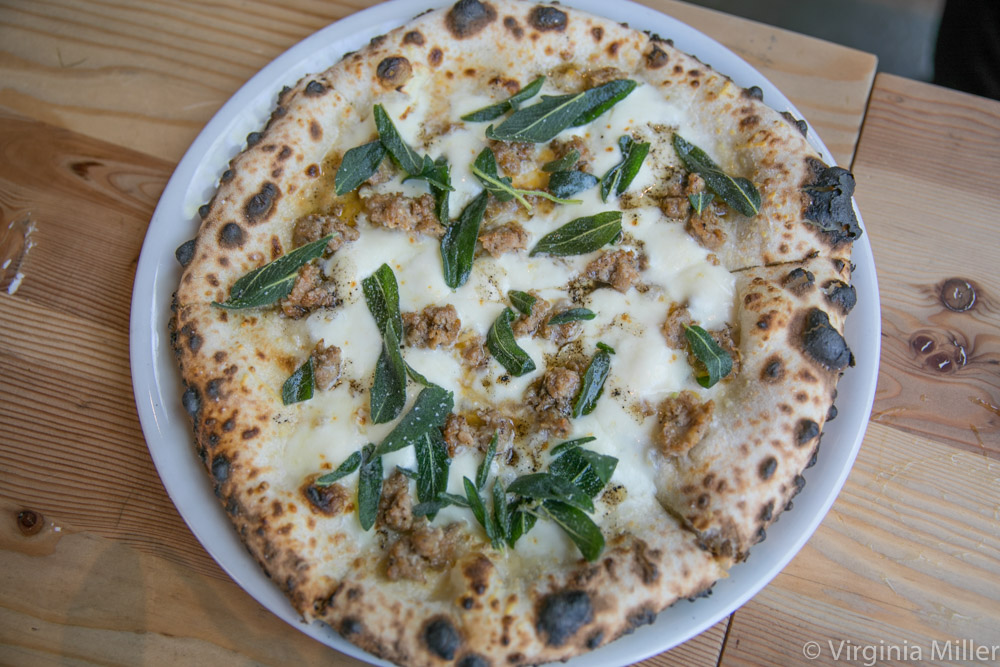 Benchmark Oakland
Open late 2018 in a lofty Old Town Oakland space dating back to 1876, Benchmark Oakland's Cal-Italian food follows in the footsteps of chef/co-owner Peter Swanson's original Benchmark Pizzeria in Kensington and wife/co-owner/operations manager Melissa Swanson's decade working at the great Oliveto. Seasonal, local and organic is a given, but so is comfort in a "just right" caesar salad, meatballs, strozzapreti bolognese pasta and house favorite fried sage pizza laden with house-stretched mozzarella, brown butter, garlic and lemon on a sourdough crust.

Ungrafted, Dogpatch
Ungrafted is a win for SF's Dogpatch 'hood, opened by master sommelier (aka MS, one of only roughly 250 in the world) Rebecca Fineman and sommelier Chris Gaither (who is currently studying for his MS) at the end of 2018. This husband-wife duo pairs drink with chef Robert Vallejos' relaxed offerings like curried cornflakes, chickpeas and peanuts as a bar snack to octopus adobo with sausage and black rice. The thoughtful wine list extends to sake, beer, vermouth and sherry, with a tight list of excellent offerings in each.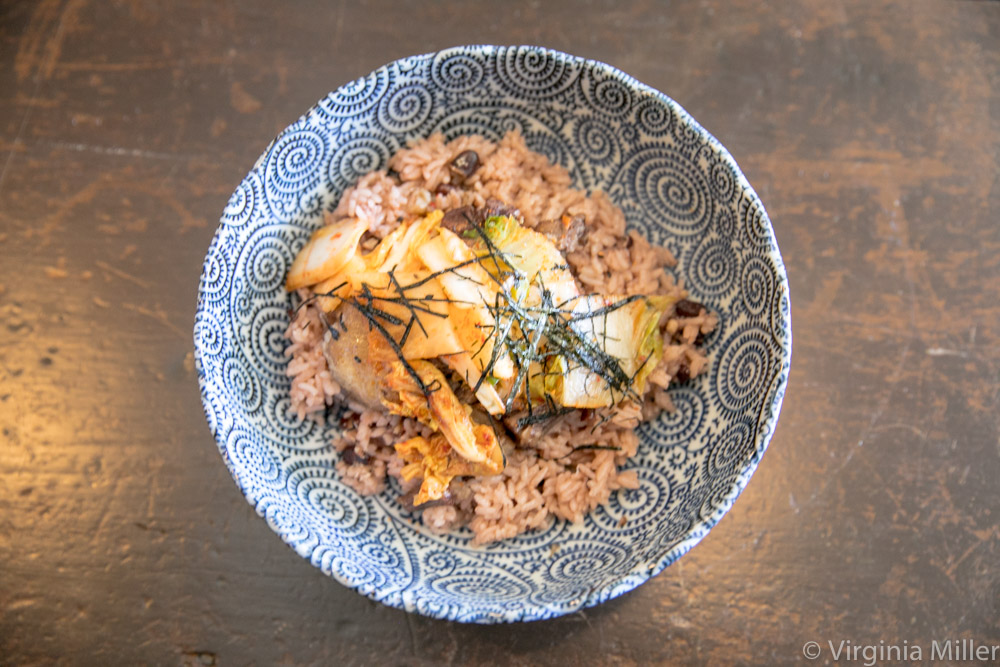 B&B: Bahn Mi & Boba, Inner Sunset
Tiny, take-out-only B&B: Bahn Mi & Boba may be the most flavorful of the two banh mi newcomers (Le Trio being the other). B&B'sVietnamese sandwiches are smaller than Le Trio, though the gochujang aioli-doused Bulgogi beef kimchi bahn mi combines flavors of Vietnam and Korea in just the right ways. There is also, of course, boba in a number of iterations.

Le Trio, Outer Sunset
Simple, breezy, Le Trio is a casual new café that serving gratifying bahn mi sandwiches across the street from a pet store on these sleepy blocks of Judah as the N streetcar passes by. Bahn mi are large and a good value here, wrapped traditionally in white paper bound by thin rubberbands.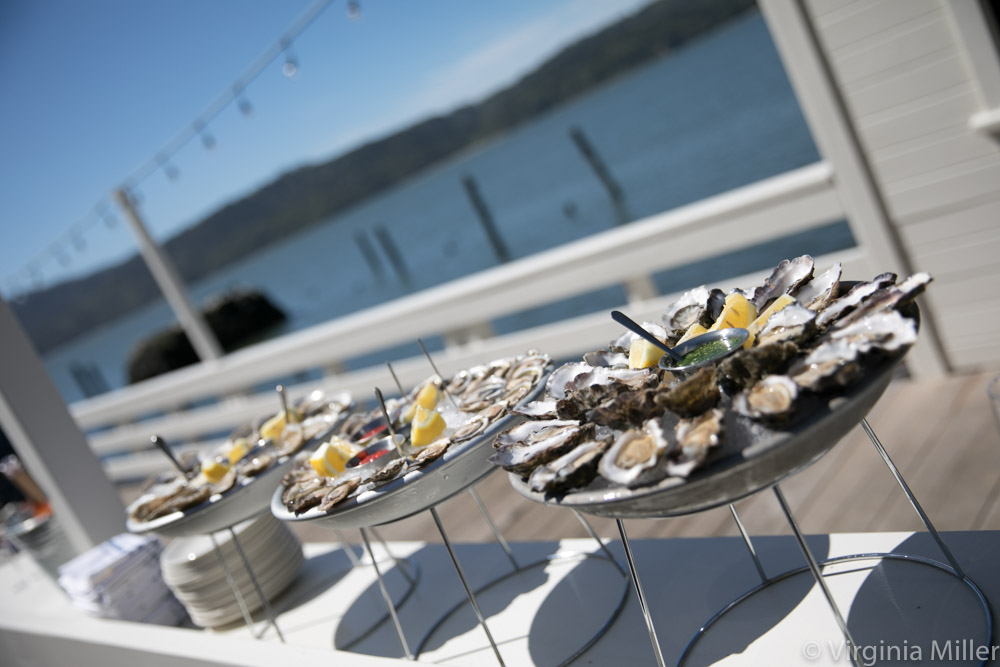 Tony's Seafood, Marshall (Marin)
When the great Hog Island Oyster Co.'s co-founders John Finger and Terry Sawyer took over legendary Tony's Seafood right on Tomales Bay, it was as devoted regulars at the iconic waterside shack opened by a Croatian fisherman family in 1948. As they were ready to retire, the original Konatich family approached Finger and Sawyer about buying it, knowing the restaurant would remain in great hands.
Remodeled and reopened in February, chef Matt Shapiro is fisherman, forager and has been with Hog Island since 2014. He handles ingredients from water to plate and loves living in a more remote place like Tomales Bay to showcase the best of its elements. From fish and chips to a Northern CA Dungeness crab roll, the classic seafood fits the terrain. Don't miss BBQ-ed oysters, decadent in garlic and butter, a nod to Tony's house favorite for decades.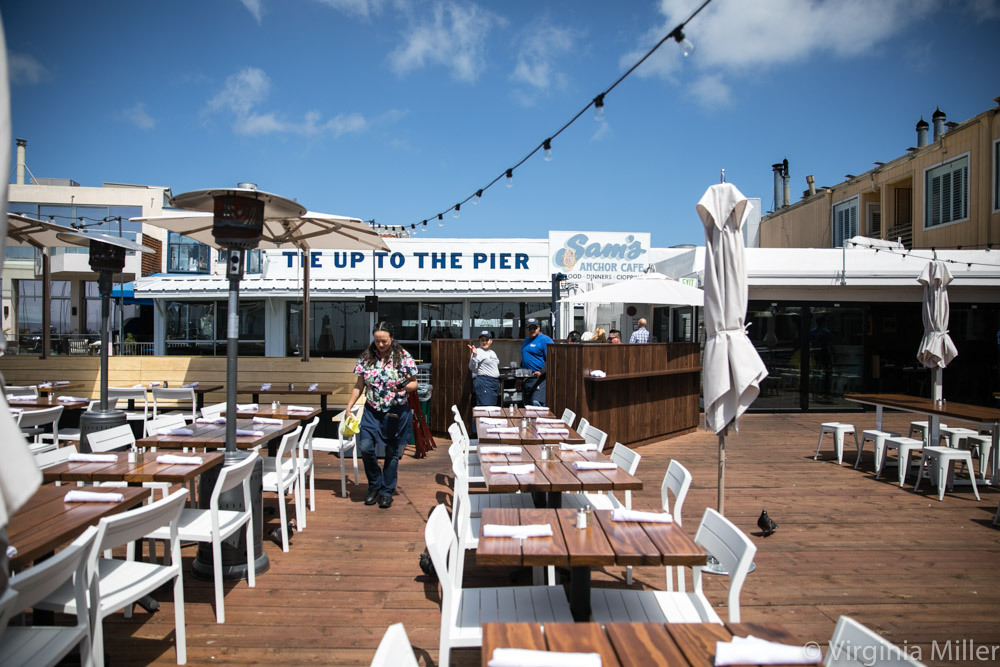 Sam's Anchor Cafe, Tiburon (Marin)

A classic is reborn — but thankfully, Sam's Anchor Cafe, a Tiburon staple since 1920, still looks and feels like Sam's, with a facelift. Reopened late April, that expansive outdoor deck on the Bay with inspiring SF views has all new tables, a bar and (oh, yes!) heated bench seating. Fill up on a Maine lobster roll, cioppino or fried rockfish tacos with shareable punch bowls or their classic blended Ramos Gin Fizz.