Published by Where Traveler (my other Where articles here) in June 2019, my article on 7 SF restaurants getting new life whether from new chefs, decor, themed nights or tasting menus.
—Singaporean-Indonesian Rarities: Local Kitchen 
—Travel China On One Menu: Chili House
—Neighborhood Treasure with a New Chef: Violet's
—Indian Street Food & Wine Bar: Indian Paradox
—Midsummer Celebration Duo: Plaj, SF and Stockhome, Petaluma
—Mastering Every Style of Pizza: Tony's Pizza Napoletana 
—A Modern-Day SF Classic: Rich Table
Article here: www.wheretraveler.com/eat/new-life-7-san-francisco-restaurants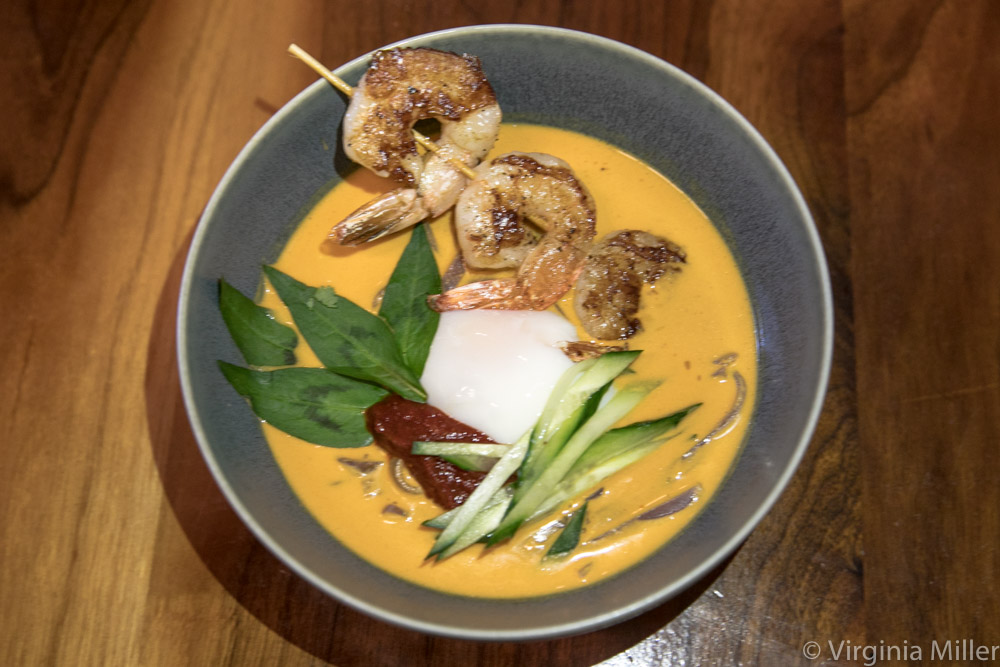 These 7 restaurants may have been around awhile but there are delicious reasons you need to return…
Singaporean-Indonesian Rarities: Local Kitchen 
Run don't walk to the generically-named Local Kitchen (LK) because something new and wonderful is afoot. Chef Nora Haron-Dunning was former Blue Bottle Culinary Operations Manager with a cult following for her Singaporean dishes at Drip Line in West Oakland. Lucky SF now gets her Singaporean-Indonesian-Californian dishes calling on her Indonesian-Indian-Chinese roots, born and growing up in Singapore, cooking in Italy, with pastry skills perfected at SF Baking Institute. 
What's New: LK owner Jeff Handy wisely brought chef Nora on, imparting new life to the neighborhood pizza restaurant/wine bar, open since 2009. Chef Nora's pizza dough recipe is sourdough-based, the perfect mix of crisp-fluffy, with toppings like beef rendang or a za'atar spices. Her peanut sauce, with the chicken satay, is divine, and her umami-laden beef-shiitake patty burger won the James Beard Blended Burger Project.™ But we especially love variations on her grandparents recipes for Kerala-style chicken curry or braised brisket rendang with rice creatively done in arancini form. Malaysian-style curried rice noodles are another highlight — and we wish we could bottle her sambal sauce.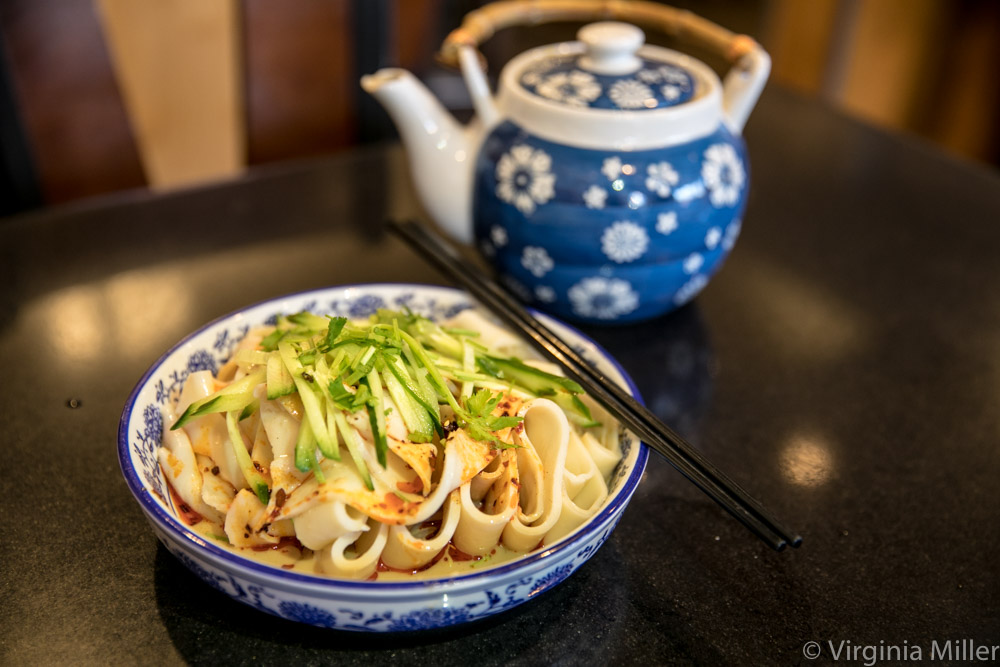 Travel China On One Menu: Chili House
SF's Szechuan queen, Chili House, is a humble Inner Richmond hole-in-the-wall where you can expect a wait and crowds of Chinese families and friends nightly. One visit and you'll know why: it's an affordable feast of spicy Szechuan goodness, whether you order poached fish in flaming chili oil or killer spicy pork wontons (dumplings).
What's New: Chef Lijun Han and wife Michelle opened Chili House seven years ago, recently returning from a trip to China, inspired to create a new banquet menu that launched May 12th. Call ahead to order travel-around-China dishes like Beijing-style peking duck carved table-side, Xi'an province cold thick noodles in sesame sauce or kung pao scallop crisps. 
Neighborhood Treasure with a New Chef: Violet's
With a new menu launched May 20th, sunny-cool Outer Richmond neighborhood restaurant/bar Violet's brought on a new chef, George Mullen, who came from icons like State Bird Provisions. He's going for high quality comfort food with the likes of smoked Mt. Lassen trout fritters, a killer beef tartare on toast or marsala-style pan-roasted chicken for two with chimichurri sauce and marsala-braised cippolini onions. Save room for a tart key lime pie for dessert. 
What's New: In addition to the new chef and menu items, they also launched a daily happy hour and a late night food menu Tuesdays through Saturdays.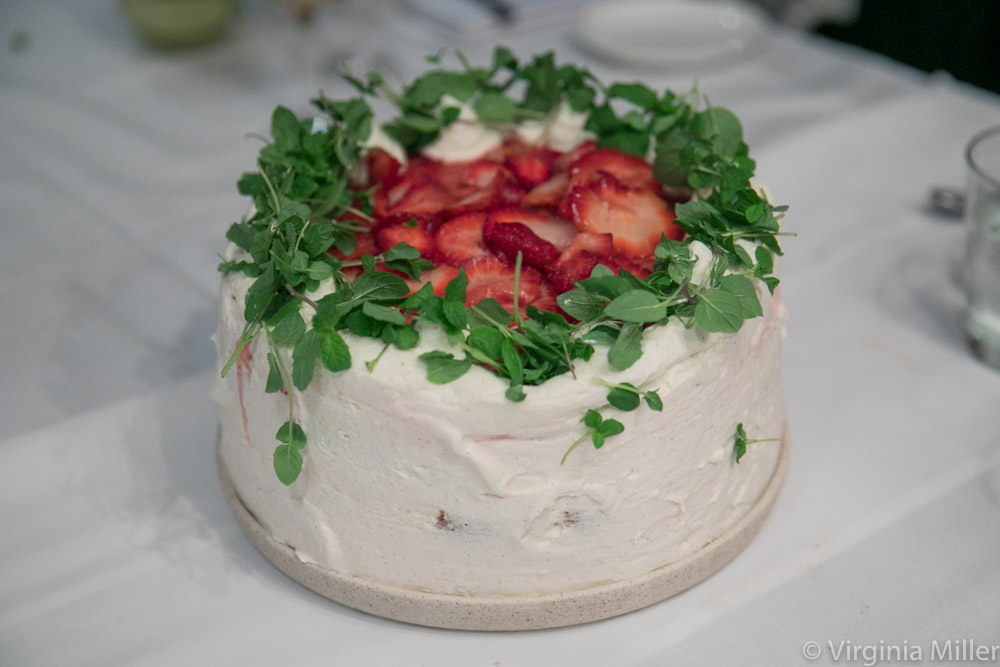 Indian Street Food & Wine Bar: Indian Paradox
One of our true neighborhood gems, the tiny Indian Paradox is not merely the rarity of Indian wine bar but serves superb Indian street food and chaat (snacks) from dynamic owner and sommelier Kavitha Raghavan. Her wine pairings go far beyond Riesling. Chatting with Raghavan will lead to some pairing delights.
What's New: If you haven't been back since Lolo owner Lorena Zertuche redesigned the cozy space, get ready for an explosion of color and whimsy. Weekend brunch offers irresistible dishes like chili cheese toast and Raghavan's cooking is heartwarming, whether bhel puri served Bombay street food-style in a cone or adai (lentil pancakes).
Midsummer Celebration Duo: Plaj, SF and Stockhome, Petaluma
Pläj (pronounced "play") has been one of the best Scandinavian restaurants in the country since opening in 2012, serving chef/owner — and native of Sweden — Roberth Sundell's heartwarming-exquisite Scandinavian dishes  tucked away from Hayes Valley/Civic Center bustle. Andrea and Roberth's casual, delightful Stockhome in Petaluma serves Swedish-style Turkish food and other Swedish staples.
What's New: Plaj's menu ever-evolves, while their Midsummer preview took me right back to Stockholm where I celebrated this beloved Swedish holiday with locals and rounds of pickled herring and aquavit. Lucky Petaluma gets Sundell's Midsummer menu for a whole week at Stockhome, June 19-25. Standout dishes include an experimental chili cilantro pickled herring that recalls ceviche, dreamy Jansson's Temptation (like potato gratin with anchovy), silky gravlax in a mustard dill sauce and a comforting ramps and wrangeback cheese pie.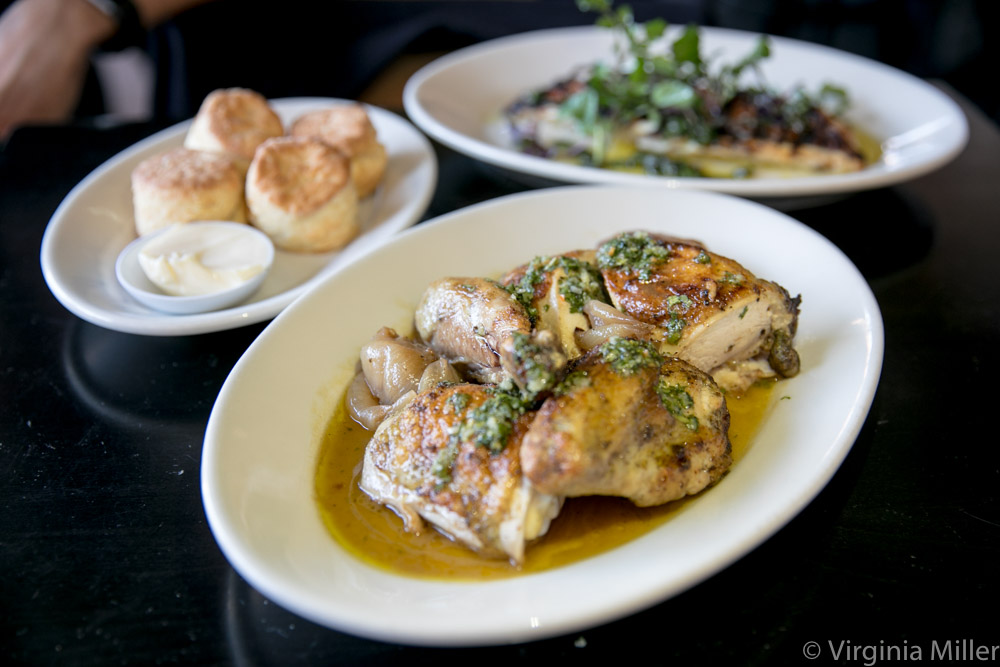 Mastering Every Style of Pizza: Tony's Pizza Napoletana 
Tony Gemignani is the one pizza master not from Italy to win the World Pizza Championship in pizza's epicenter, Naples — and he's won many across Italy. He was also cooking Detroit-style pizzas years before they trended, alongside other pizza rarities from St. Louis-style to New Jersey Trenton tomato pie at his flagship Tony's Pizza Napoletana (TPN), while perfecting all styles of Chicago pizza at nearby Capo's. For each pizza, he painstakingly uses different ovens, tomatoes for sauces and flour blends (the latter he just started selling at his shop, Giovanni). 
What's New: Straight off his recent 13th World Pizza Championship win in Portugal, TPN serves Tony's truly unique Porto Pizza, a doughy-fluffy crust covered in Portuguese chorizo, nduja (spicy, spreadable pork salumi), mozzarella, topo são Jorge cheese, port reduction, crema di port and smoked sea salt. He's also got two other irresistible new pies on the menu: a Detroit-style Rosa (double hand-cut Rosa Grande pepperoni, tomato sauce, garlic oil, oregano, romano cheese) and Sicilian-style Drunken Sicilian (vodka tomato cream sauce, garlic, aiello mozzarella, white onion, romano cheese, oregano, garlic oil).
A Modern-Day SF Classic: Rich Table
One of San Francisco's consistently excellent restaurants since 2012, husband-wife duo Evan and Sarah Rich and team continue to create dishes we can't stop craving at Michelin-starred Rich Table (RT).What's New: Chefs Even and Sarah's "Bites" section of the menu holds continues to hold some of their most unforgettable dishes. In keeping with RT's now legendary sardine chips and dried porcini doughnuts, a recent stunner is a flaky, buttery pastry of chicken liver mille-feuille, lush with paté, pistachio and kombu. New-er RT bar manager Larry Piaskowy has a long history as chef and bartender, crafting cocktails that drink easy with and compliment food.