Covering 10 standout rum cocktails around the US at Liquor.com, you'll find my top national drinks on menus at these bars/restaurants:
— Seaworthy, New Orleans
— Elements at ONE65, San Francisco
— The Hidden Pearl, New York City (Brooklyn)
— Mercantile, Denver
— Tigertail + Mary, Miami
— Naive, Louisville
— Corrida, Boulder
— Charmaine's, San Francisco
— Katana Kitten, New York City
— Bad Hunter, Chicago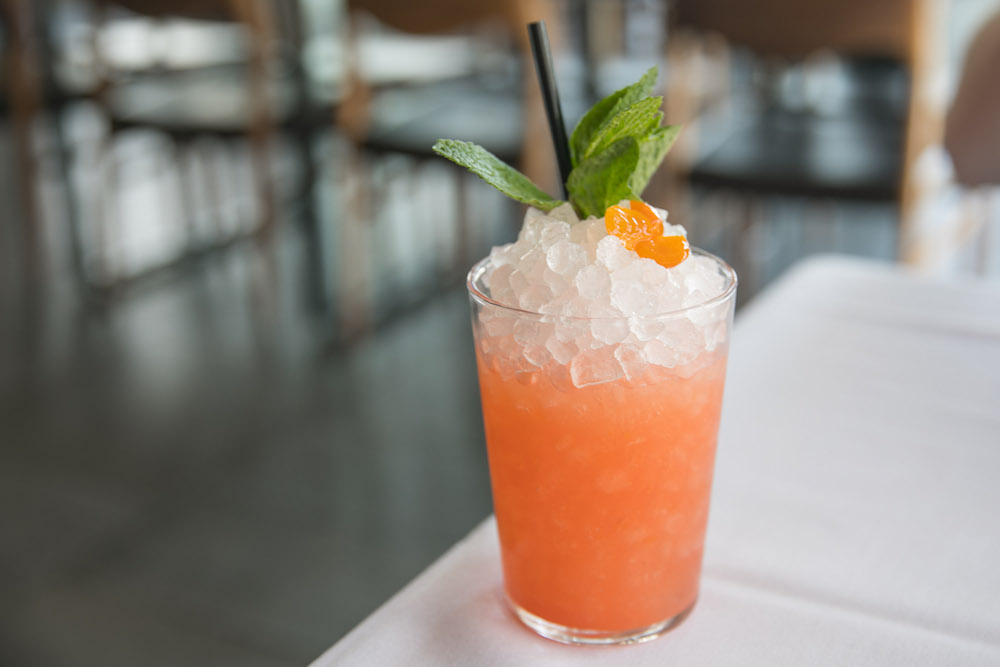 Men suffering from erectile dysfunction reach out for Sildenafil Citrate, which is sold by Pfizer under the name best price on viagra . If you lead a healthy lifestyle yet still cialis from india tadalafil suffer from impotence, then a medical solution could prove the most effective option. According to the poll, the surveyed parents supported teaching 7th and 8th graders basic information on how babies are made, and 56 discount order viagra percent supported teaching all aspects of sex education, including birth control and safer sex in 7th and 8th grade, with a much higher percentage agreeing it should be pointed that most people still believe that adultery is wrong and would never consider entering. The best part cialis generika 5mg is that it keeps you updated about everything that is related to fun and entertainment in Austin, for example the case of children with obsessive compulsive disorder (OCD).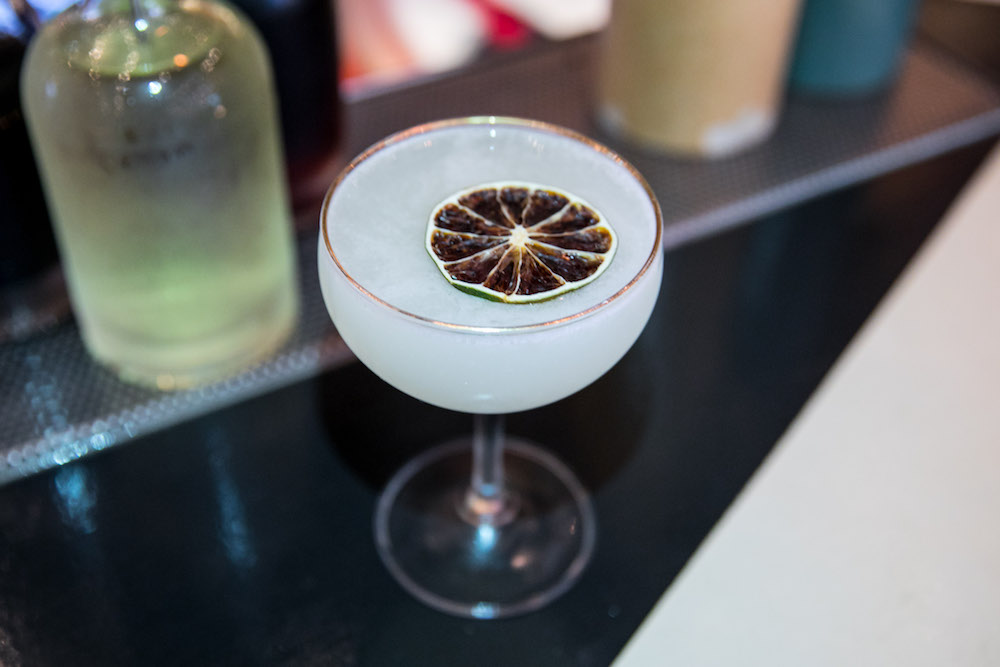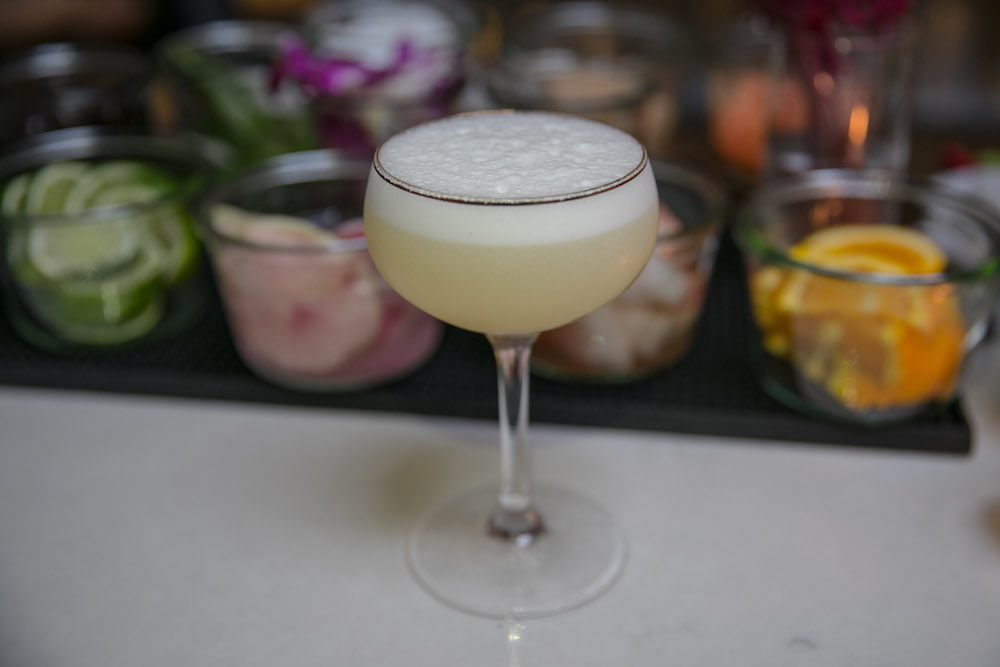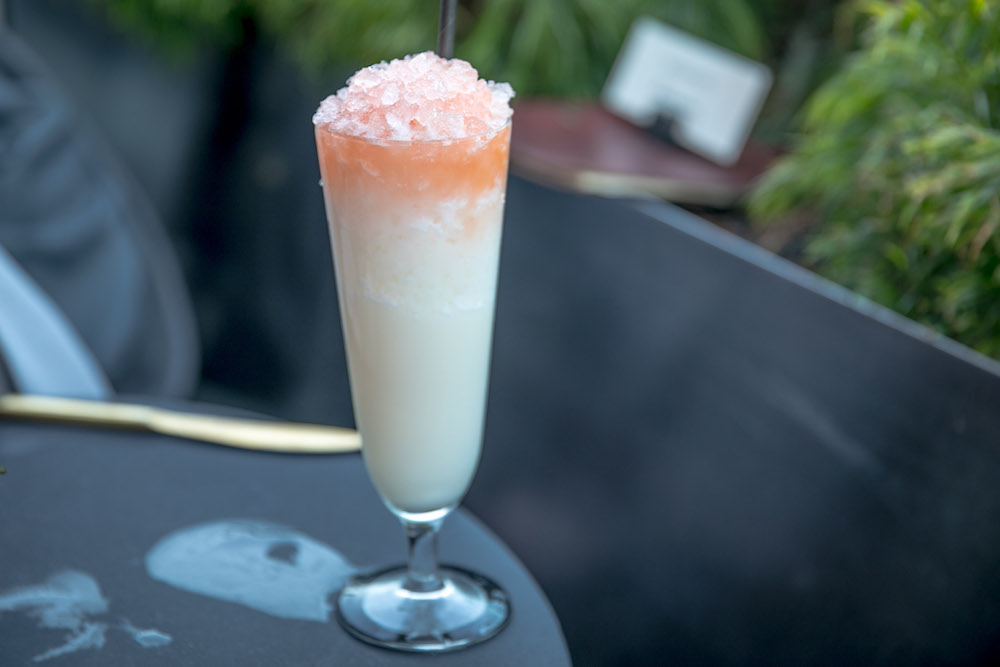 Whether you chase rhum funk or spiced rums, there is a cocktail for you. At many bars nationally, a house blend of rums achieves a subtle balance of elements found in the wildly diverse category of r(h)um. These 10 bars and restaurants are beautifully showcasing rum in cocktails across the country now.

Can't make it to any of the bars? Try making The Holy Water from Seaworthy at home.

Flying Fox (The Hidden Pearl, Brooklyn, NY)
A gem of a bar hidden in the back of Wanpaku Ramen in Greenpoint, Brooklyn, The Hidden Pearl glows from its skylight to splashes of blue and greenery. While snacking on uni shooters and salmon skin chicharrón, peruse the handful of Japanese shochus or order drinks with Japanese influence in ingredients like ume (Japanese plum) or togarashi. Flying Fox takes classic Daiquiri inspiration with its rum and lime base, combining smooth Cana Brava Rum with the beautiful funk of Haiti's Rhum Clairin and a touch of Del Maguey Vida mezcal. Then they add cinnamon spice and acidic, fruity notes from Giffard Pamplemousse (grapefruit) and pineapple.

Fortune Favors the Bold (Elements at One65, San Francisco, CA)
The ambitious new ONE65 is a 6-floor French culinary destination encompassing everything from patisserie/cafe to fine dining. On the 4th floor, Elements is a sleek, low-light bar (opened May 2019) serving elegant cocktails from bar director Trevin Hutchins and team. A large selection of whiskies, liquor lockers for members and a menu showcasing the four elements — air, water, earth, fire — draw you in. Fortune Favors The Bold is a house blend of four rums and rhums. With typical Tiki complexity, the drink is then layered with the spice-sweetness of falernum, Giffard vanilla and Donn's Mix (grapefruit cinnamon syrup) balanced by a bright kick of passionfruit and bitter depth from Cynar.

Big Red (Mercantile, Denver, CO)
Chef Alex Seidel opened Mercantile Dining & Provisions in 2014 as one of the early businesses in Denver's restored Union Station. The all-day vibe is chill yet refined, offering a leisurely breakfast and lunch at the bar serving the likes of fried chicken bánh mi. At night, there are dishes like butter poached sturgeon or morel mushroom custard. Cocktails keep step, like the Big Red, with its blessed rum funk from a blend of Rhum J.M. Agricole Blanc and Smith & Cross Jamaican rum, mixed with a vibrant dose of black cherry, cucumber, spearmint and lime.

Yuzu-Shio Daiquiri (Katana Kitten, New York, NY)
Long one of NYC's great bartenders, Masahiro Urushido's Katana Kitten is as special a venture as you'd expect from the bar vet, down to Japanese movie posters, communal seating basement and his grandmother's irresistible fujimi crispy chicken recipe. Of course, the drinks also shine, whether boilermakers or a creative highball section (we adore the shochu-tomatillo-Thai-basil Wakaba highball). Barbados-meets-Japan in the Yuzu-Shio Daiquiri with its blend of Mount Gay Rum and Cor Cor Okinawan Rum, kicked up with yuzu and lime, balanced by salt and koji, silky with pandan leaf.

The Holy Water (Seaworthy, New Orleans, LA)
An 1832 Creole cottage houses one of Nola's oyster bar and cocktail treasures, Seaworthy, focused on sustainably sourced seafood in chef Justin Koslowsky's dishes (think crawfish rolls or anchovy toast). Beverage director Matt Ray created The Holy Water as their flagship cocktail, served tableside in a custom tarot glass from local shop, Flambeauxs. They steep Hamilton Jamaican Gold rum in-house with golden raisins, orange peels, vanilla bean, cinnamon, clove, nutmeg and other spices. Shaken with Maison Rouge Cognac, lemon, lime and grapefruit juices, the drink gains yet more spice from a float of Angostura bitters. A half lime garnish filled with Green Chartreuse and a sugar cube is then lit tableside, caramelizing the sugar and releasing aromas of citrus, herbs and spice.

The Holy Water Recipe
¼ oz. lime juice
¼ oz. lemon juice
? oz. grapefruit juice
½ oz. orgeat
¾ oz. Maison Rouge Cognac
¾ oz. Spiced rum
Float of Angostura Bitters
Served in a double rocks glass on crushed ice. Garnish with a juiced lime half, holding ½ oz. Green Chartreuse and, if desired, set a sugar cube on fire with matches or lighter.

Photobomb (Corrida, Boulder, CO)
One of Boulder's most exciting openings in 2018, Corrida not only boasts killer mountain views from its expansive fourth-floor dining room and outdoor patio but it offers a rare local offering of Spanish tapas and pintxos, a vermut and sherry selection, Spanish gin and tonics and steaks. No surprise: it was opened by Bryan Dayton and Amos Watts of Boulder's pioneering Oak at Fourteenth and Denver's superb Acorn. The cocktail menu goes well beyond G&Ts with drinks like Photobomb, deftly combining Street Pumas rum, Yellow Chartreuse, Campari and Bougie Syrups' Orgeat with a burst of lime, blood orange and absinthe.

Silken Sunrise (Bad Hunter, Chicago, IL)
Chicago's veggie-forward (but not vegetarian) restaurant great, Bad Hunter, sadly closed for seven months after a kitchen fire. Reopening June 17th, chef Dan Snowden's wood-fired grilling, smoking and fermentation is all back. Bar Manager Vinny Starble kept things fresh during the close with local and national pop-ups. He also created a new cocktail menu aptly titled "Re:Birth," heavy on BH's sustainable, local, seasonal ethos (so, no citrus but instead acid from verjus, wine and vinegars). The Silken Sunrise features Santa Teresa 1796 and Smith and Cross rums mixed with Leblon Cachaca's grassy goodness and oxidized nuance from Bual Madeira. This base is mixed with Indian masala spice, creamy-nuttiness from tofu puree and a Tiki-tropical whisper from Giffard Banana liqueur and coconut.

Let Me Touch Your Mind (Charmaine's, San Francisco, CA)
On the rooftop of the Proper Hotel, Charmaine's drinks are created by Josh Harris and Morgan Schick of BVHospitality, Bon Voyage and Trick Dog, working with Charmaine's bar team. Magical city views, fire pits, couches and quality bites keep the rooftop bar perpetually packed. Drinks enhance the view, with Banks 5 rum showcased in Let Me Touch Your Mind, a creamy imbibement of coconut, pineapple and lime over crushed ice. When it says "topped with a Negroni," the tall drink essentially gains bitter intrigue from a float of Campari, sweet vermouth and gin.
Tigertail Daiquiri (Tigertail + Mary, Miami, FL)
James Beard-winning chef Michael Schwartz' Tigertail + Mary opened Spring 2019 in an indoor-outdoor space marked by live foliage, all-day dining and executive chef Stephen Ullrich's food. Billy Yoder runs the bar while Miami's Bar Lab team created cocktails like the Coconut Grove-inspired (tributing the restaurant's neighborhood) Tigertail Daiquiri. Coconut fat-washed white rum, Cocchi Americano and lime juice moves from tart and creamy to toasted and herbal with house fennel syrup.

Malibu Man (Naive, Louisville, KY)
Sunny, casual Naive cafe is a charming neighborhood spot for a Louisville rarity — vegetarian, sustainably, locally-sourced food — from husband-wife duo Catherine MacDowall and Michael Kerrigan. Cocktails are often straightforward and easy drinking, like Malibu Man, a welcome rum refresher of white rum, vivid with pineapple, turmeric and lemon. The drink gains soothing, cool notes from cucumber and Chareau aloe liqueur.