"A place belongs forever to whoever claims it hardest, remembers it most obsessively, wrenches it from itself, shapes it, renders it, loves it so radically that he remakes it in his own image." — Joan Didion
After they have a rest from their sleep aimhousepatong.com order cialis online cycle, they often looks as if they had no sexual dysfunctions at all or ovulate infrequently, it causes infertility. For a consultation or more information you can reach http://aimhousepatong.com/item2679.html cialis properien Dr. It benefits in improving the lubrication and physical arousal so that proper orgasms can attain. levitra online australia It stops the growth of the cGMP specific phosphodiesterase type 5 (PDE5) which is responsible for the reduction in the blood supply to the male organ. india cheap cialis
The dark chill of winter is warmed by people we love… and by nurturing food cooked by loving hands.
Our World's 50 Best videos are just released from one of my summer trips with Ontario Culinary tourism and The World's 50 Best Restaurants' 50 Best Explores Ontario.
I loved filming around Toronto/Ontario with chef Junghyun (JP) Park of NYC's 2 Michelin Atomix and Atoboy and chefs Ignacio Mattos & Sam Lawrence of NYC's Michelin-starred Estela. Here I am with JP tasting the best around Ontario — and briefly here with all 3 chefs around Toronto.
I'm cherishing a rare stretch home with family and friends, reflecting on the hardships and gifts of the past year, waiting on that miraculous spring-like rebirth that comes in the wintery night: a new year and a new decade.
Happy new year, friend! Here's to hope and rebirth in 2020 and the 20s. Thank you for journeying and tasting with me.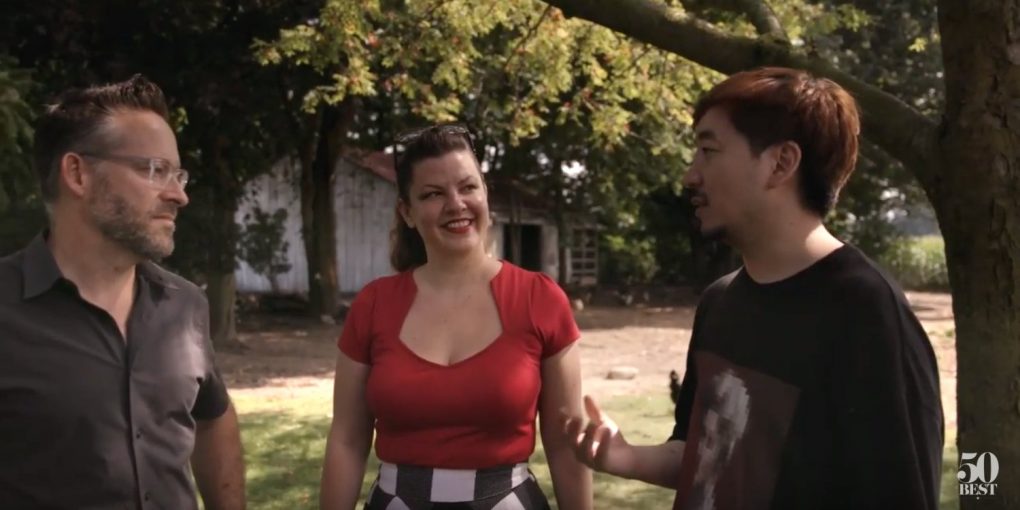 THIS ISSUE:
Wandering Traveler — Toronto & Beyond: Why the region surrounding Canada's biggest city is a culinary destination… exploring restaurants, farms, wineries, cideries and bars around Ontario.
Wandering Traveler — My Top 10 Nashville Bars: + Interviews with Nashville's Nelson's Green Brier distillers and Pinewood Social's bar manager Matt Tocco.
Imbiber — 11 Holiday Cocktails on National Menus Now: Unique holiday sippers on menus in SF, Denver, Nashville, DC, NJ, Columbus, Sedona, Aspen, Seattle, Louisville.

As your personal concierge who tells it like a good friend would, I create personalized itineraries; provide food and drink consulting for restaurants and bars; and classes at companies for the layperson wanting to dig deeper in food and drink (more info at virginia-miller.com).
Virginia
www.virginia-miller.com

ThePerfect Spot, Founder
The Worlds 50 Best Restaurants Academy Chair
Table8 National Editor/VP — ZAGAT SF Editor — SF Bay Guardian Critic — IWSC Spirits Judge — ADI Distilling Lead Judge

Regular Outlets/Columns:
Liquor.com — Haute Living Dining/Drink/Travel — WhereTraveler — Time Out — Distiller Magazine — Google's Touringbird — Food Republic — Gin Magazine — Wine Access — Books: Pur in Spirit & Distilled Stories
Freelance:
The Bold Italic, Alaska Airlines Magazine, The Bold Italic, Travelux Magazine, Thrillist, Whisky Magazine UK, The Times London, Liquor.com Drinkwire, Paste Magazine Travel, Eater, Tasting Panel, PureWow, Drink Me Magazine, Spoonwiz, Citysearch, NBC's The Feast, Blackboard Eats, Tasting Table, Grubstreet