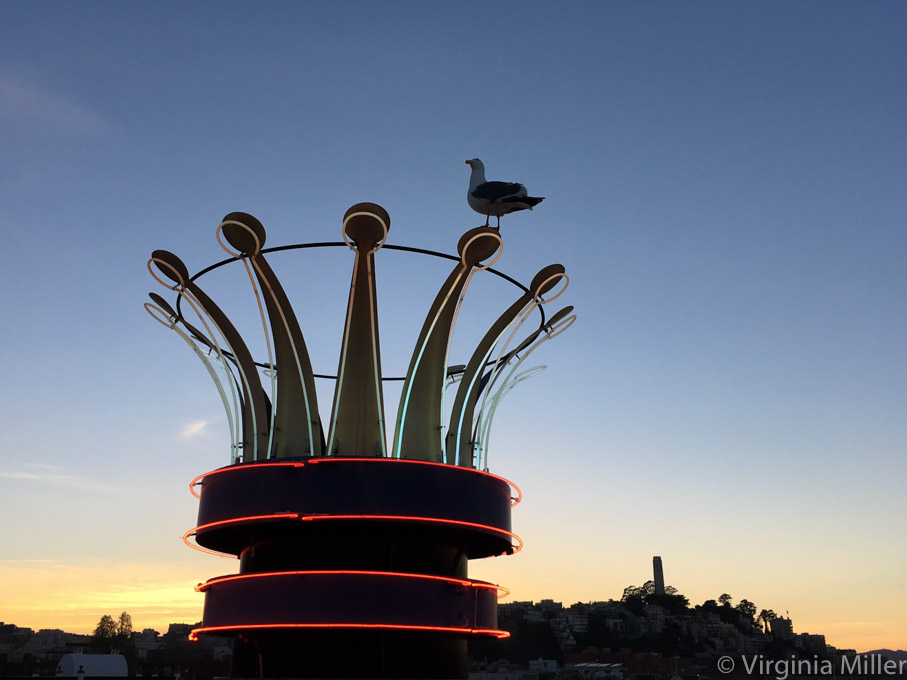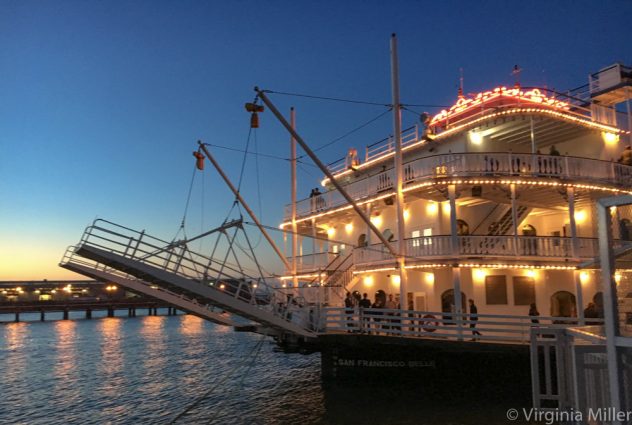 Another Whiskies of the World (WoW) on Hornblower's San Francisco Belle, docked in the Bay on March 31 (last year and years prior here) — and another stunning Spring night smoking cigars on the rooftop deck and swaying to the Bay's waves while sipping hundreds of whiskies.
Although it is one of the big whisk(e)y events in the country (also held annually in San Jose, Atlanta, Houston, Austin), it remains more approachable than even larger whisk(e)y events, more like a big party than a corporate tasting, with the added bonus of cigars on the deck.
This year's weather was stunning… again. Lingering over a dram with a cigar on the deck as the sun set was sheer magic.
Most tastes are revisits for me each year — few are new — but here are my top 5 notable newcomers from this year's WoW out of hundreds poured and dozens tasted:
1. Alexander Murray's Independent Scotch Bottlings
Independent Scotch bottler, Alexander Murray, took this year's WoW with their stellar lineup of special Scotch bottlings (last year I loved one of their 40 year old Scotches). From an impressive 1997 Alexander Murray & Co. bottling from one of my under-the-radar Scotch favorites, Linkwood Distillery, to the layered depth of a 1988 Bunnahabhain Distillery bottling. Their tastng table was packed with thrills for the Scotch whisky aficionado.
2. Ohishi Whisky Sherry Cask ($70)
Always longing to see more Japanese whisky exports make it here from my beloved Japan, Ohishi Distillery in Kumamoto is one of the recently accessible Japanese whiskies from a distillery dating back to 1872.
For us hardcore whisky lovers, a whisky made 100% from rice can sometimes lack the flavor profile we look for in our favorite whiskies but Ohishi's Sherry Cask release (available for purchase at K&L Wine Merchants) stood out to me among the other Japanese whiskies (including Fukano) I tasted at this year's WoW. Here, the first-fill sherry cask makes all the difference, imparting not only a cocoa, citrus and dark fruit-laden earthiness but an umami richness highlighted with spice and oils.
3. Wild Turkey Decades ($150)

I've long appreciated the important contribution (and my time spent with) Jimmy and son Eddie Russell have made to the American whiskey landscape historically with Wild Turkey. Their 17-year-old Master's Keep bourbon was a beauty, as is this second limited-edition Decades, which combines master distiller Eddie Russell's blend of WT bourbons aged 10–20 years, bottled at 104 proof. With its mashbill of 75% corn,13% rye, 12% malted barley, the sweet caramel-vanilla and oak notes of the bourbon give way to leather and spice from the rye whiskey.
4. 2009 Amrut Double Cask Single Malt ($180)

From India, Amrut's rare Double Cask Single Malt, aged in ex-bourbon and ex-PX sherry casks, was distilled in 2009 from unpeated Indian barley, then bottled in August 2016. This special release, the second in their double cask series, is robust and bracing yet balanced with coconut and fruit contrasted by rich woodiness.
5. Mosswood's Green Chartreuse Barrel Aged Whiskey
Berkeley's Mosswood, a barreling and blending facility run by Jake Chevedden and Therese Agnew, does it again this year (last year I loved their Amontillado Sherry Barrel Aged Whiskey) with their Green Chartreuse barrel aged whiskey, available exclusively at the delightful Horsefeather in San Francisco (one of my top Spring openings last year). They experiment with different casks, aging a corn-dominant whiskey base they (thankfully) are honest about selecting from other distilleries on their site. The herbaceous lushness of Green Chartreuse makes this whiskey taste like a fine cocktail balancing the two spirits.