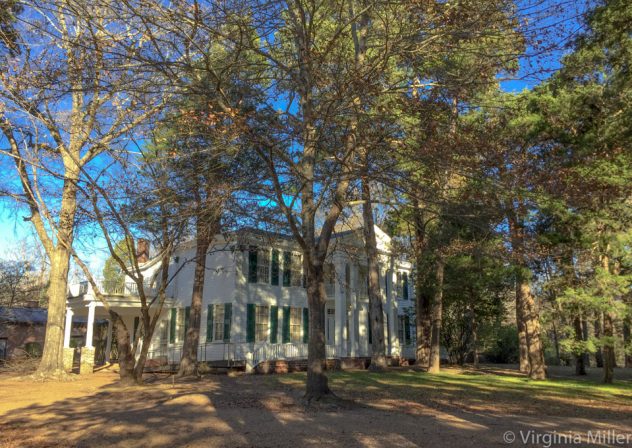 With its idyllic town square and romantic, Southern architecture and small town welcome, Oxford, Mississippi, is a worthy road trip stop for food and literature lovers like myself. Offerings are few but vibrant, even if for those of us who care little about sports the town is too dominated by the University of Mississippi and Ole Miss Rebels games. Despite that dominance, I experienced a warm Southern welcome in Christmas lights strung across teh Square and from my cozy AirBnB condo just two blocks away.
The reason Oxford is even on the "foodie" map is James Beard Award-winning chef John Currence and his restaurant group. Even if his, chain-like, TV-lined Bouré restaurant is terrible and downright depressing, his other restaurants are destination-worthy gems, rightly garnering accolades, including James Beard Award nominations (more on three of his best below).
LITERARY & MUSICAL: The open-minded (is there any other kind of true avid reader/bookshop?) Square Books is an absolute treasure on the Square, packed with personality and a thoughtful collection of books on just about every subject — it's easy to get lost here for hours. Then there are the peaceful grounds (over 29 acres now a public park) and the cozy home of William Faulkner, dubbed Rowan Oak, where he lived and wrote for over 40 years. It's a must visit for any literature buff.
As a music fanatic in all forms, another "must" was taking a peek at Fat Possum Records, which since 1992 has been an independent record label recording often unknown Mississippi blues (and now also rock) artists with irreverent glee and cheeky album covers (like those by one of my faves, R.L. Burnside, an old blues guy they made current with dance beats and driving rock edge). A short drive down the street is The End of All Music, a fabulous record shop with a wonderful vinyl and CD collection (and they ship), heavy on rock, blues, soul/R&B, gospel, jazz and country selections.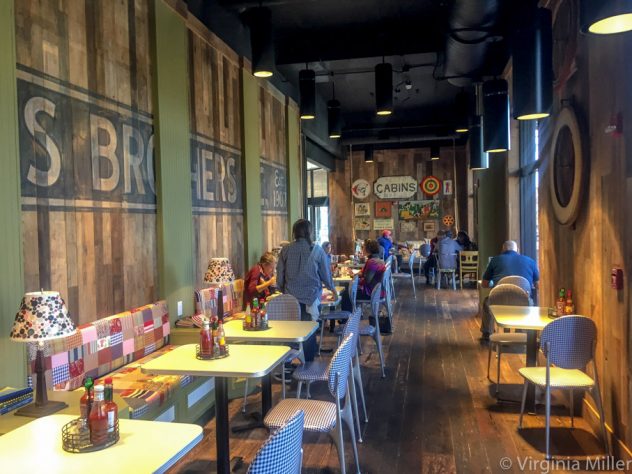 COFFEE: Quality, third wave coffee is tough to come by here except for the decent Cups An Espresso Cafe and friendly, charming Cabin 82 in the hip Graduate Oxford hotel (even if the biscuit breakfast sandwiches at the latter were solid but not excellent compared to top-notch biscuit sandwiches around the country).
BEERS & CHEAP EATS: Local craft beers can be enjoyed at The Oxford Growler. Canoodle by Oxford Canteen, though sadly closed for the holidays when I was there, looks to be a more modern, quality sandwich window serving the likes of breakfast tacos and tortas or beef brisket grilled cheese sandwiches smeared with Sriracha mayo from a daily changing menu. Handy Andy is a decades old dive that offers some true, local flavor — and a cheap, tasty, old school burger.
I had Ravine high on my hit list for the three short days I was here. Though its menus aren't particularly unique, for the region they are and it looked like a strong locals spot using quality ingredients. But receiving less of a warm welcome than at other spots when inquiring into it, I opted out given my few available meal times but would have tried it if I stayed longer.
Here are my top four Oxford restaurants… and what stood out at each.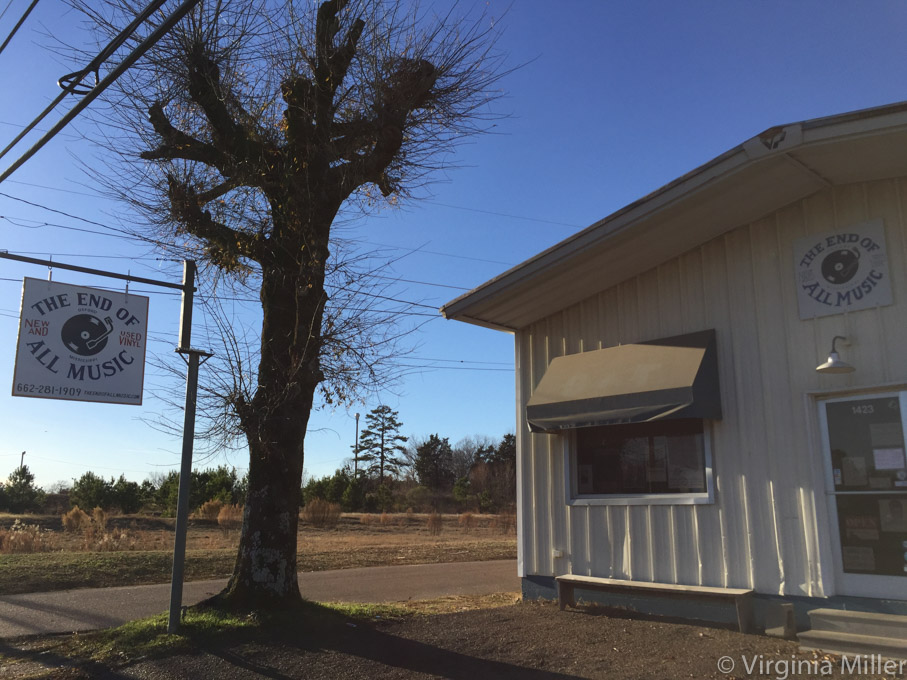 Southern Food with an Indian Twist: SNACKBAR
The greatest joy of the celebrated Snackbar, one of John Currence's restaurants helmed by James Beard-nominated chef Vishwesh Bhatt (more on him in this recent NPR article), is that it's not just a great restaurant for a town this small… it's a destination restaurant that would hold up in a big city. Chef Bhatt (or Vish, as he's known to friends) brings his Indian roots to bear on Southern dishes and the results are no less than inspired and heartwarming.
Eat This: Think tandoori-spiced, fried game hen ($22) with mac & cheese and collard greens. Or addictive spreads (three for $14): roasted butternut squash, pimento cheese and spicy peanut touched with cumin.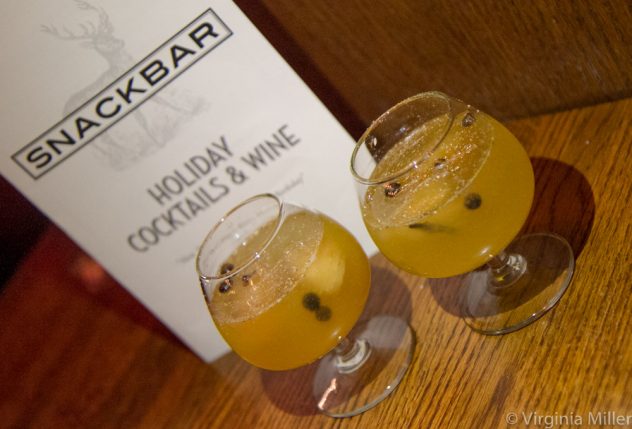 Off-menu specials like an Indian-style salad — or the Indian-influenced dishes in general — were typically the standouts. You'll see international influence in chef Bhatt's cooking, from fried catfish bibimbap (calling on Korea) to doro wat, an Ethiopian-inspired stewed chicken. And for dessert, savory-sweet joys like carrot turnovers ($8) with ginger pudding and cream cheese/black pepper ice cream.
Drink This: Snackbar serves the best cocktails in this small town, particularly cozy in the wood-lined dining room/bar. I featured the cocktails here at Liquor.com and here one of the standout (savory, refreshing, tart) recipes, Volunteer. But I equally loved an old house favorite, the Hoisted Petard, showcasing absinthe with white vermouth, Bénédictine and lemon. Going seasonal, they served crushable holiday cocktails like Office Christmas Party ($9.50) — bourbon, rum, spiced citrus shrub, pear brandy, topped with bubbly — and irresistible flips (whole egg cocktails) featuring rum with whole egg, mango and lemon. My kind of dessert.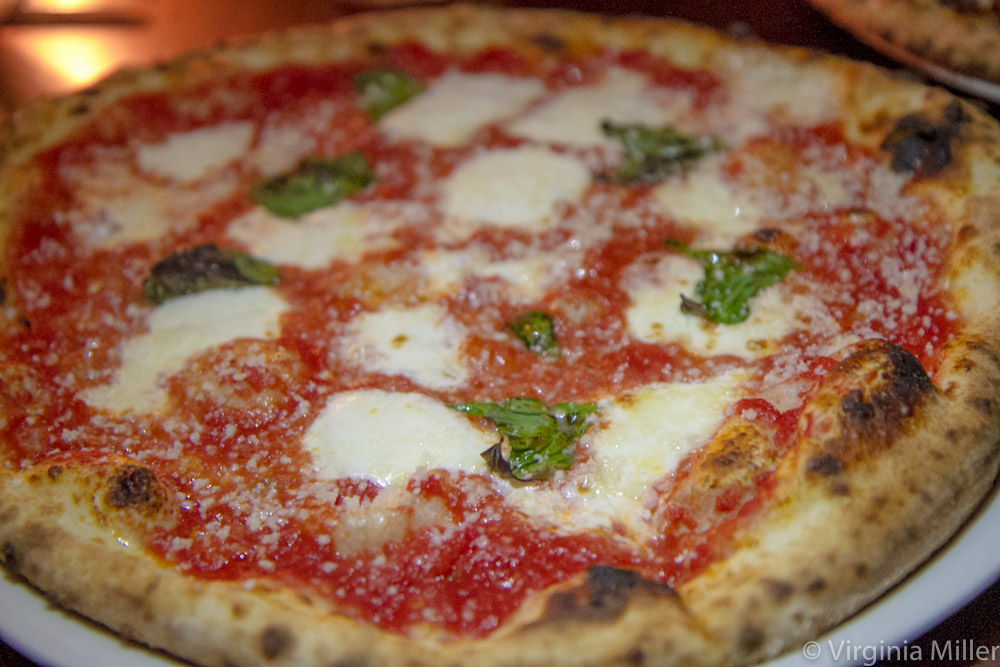 Neapolitan Cocktails & Pizza: SAINT LEO
Opened in summer 2016 by Emily Blount (who grew up in the Bay Area and lived in NYC), Saint Leo may be yet another Neapolitan pizza restaurant with rustic small plates but in these parts its a rarity and a gem. With Italian wood-burning oven, the narrow space just off the square glows and invites all day long.

Eat This: After road-tripping through Oklahoma and Arkansas this winter, though I loved my adventures in BBQ and fried catfish through Arkansas' catfish country, it was refreshing to hit Oxford and Saint Leo and finally get fresh, gourmet dishes and vegetables like proper Italian broccolini ($9.50) dusted with chili, garlic, Parmigiano Reggiano and anchovy bread crumbs, or a bowl of lacinato kale, roasted butternut squash, beets and farro ($12.50) touched with pecorino cheese, pimenton almonds, gremolata breadcrumbs and champagne vinaigrette. 12" Neapolitan pizzas are the name of the game, however, and whether a classic margherita ($14) or radicchio, speck, mozzarella and gorgonzola pizza ($18.50) dusted with walnuts, Parmigiano Reggiano and black pepper, all hit the spot.
Drink This: Cocktails were the next best in town after Snackbar, with the focus on amari-based or aperitif-inspired cocktails, ideally paired with the food. I featured the cocktails and a lovely house aperitivo here at Liquor.com, but also enjoyed the simplicity of an Amaro Sour ($10) with egg white or a twist on the Negroni Sbagliato, a Madame Negroni ($10 — Campari, Uncle Val's Botanical Gin, sweet vermouth, bubbly).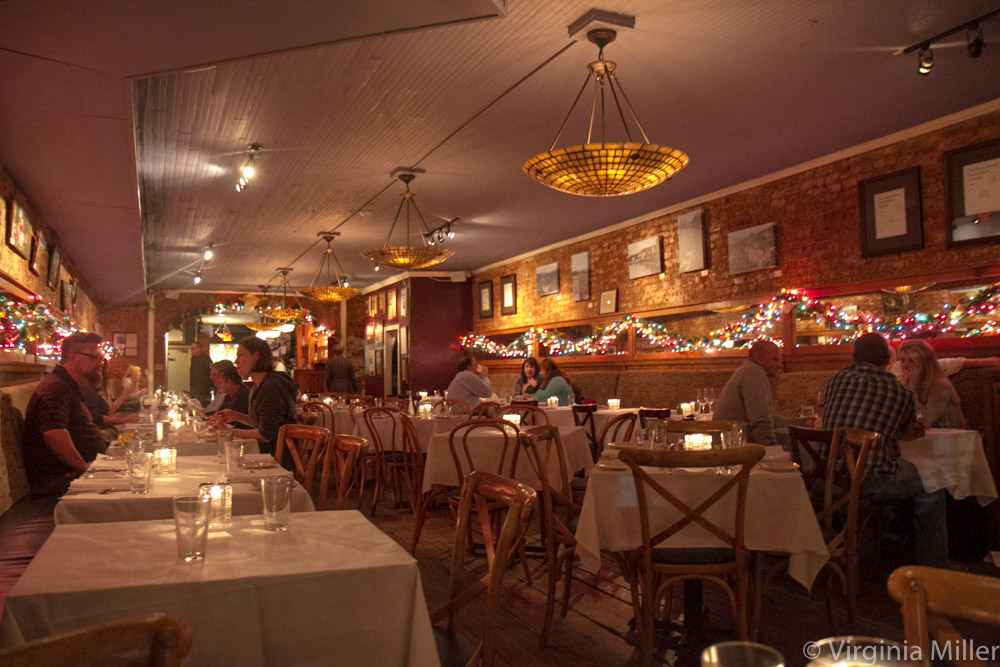 True Southern Charm & Elegance: CITY GROCERY
The one, the original John Currence restaurant that opened in 1992 and started to draw attention to this little Southern town, City Grocery looks and feels the most "Southern," recalling at moments New Orleans (where Currence used to cook) and even Memphis. But it's ultimately a modern-day Mississippi classic showcasing local ingredients with a decent wine list (heavy on France and California) and simple-but-refreshing signature house cocktail, Oxfordian (Maker's Mark bourbon, lemon, simple syrup, prosecco). The space glows and invites while the upstairs bar, if not exactly serving great cocktails and overrun with college students, also glows in the old bones of the historic space.
Eat This: Local ingredients, fish and meats are best showcased in dishes like pan-seared Mississippi catfish ($26.50) over pea puree with smoked potato salad, pickled red onions and fried shallots in a lush brown butter pecan vinaigrette. Asian influence shows up in beloved starters like tiger sauce chicken wings or Malaysian barbecue shrimp skewers over toasted rice grits with lime coconut slaw, while French and Creole influences peek out here and there.
Killer Breakfast: BIG BAD BREAKFAST (BBB)
Big Bad Breakfast (known as BBB) — with a second location in Birmingham, AL — is another Currence restaurant with Snackbar next door. It's pretty much a fantastic American breakfast spot with a diner feel (but in a small strip mall so sans the diner architecture/look). Waits ensue so weekdays are better options for shorter wait times. Stay tuned for Currence's BBB cookbook soon.
Eat This: Though I was a bit disappointed in the rather dry skillets (even the delicious-sounding Creola skillet scramble with crawfish and andouille sausage), but the buttermilk pancakes ($3 for one or $10 for a stack — they're huge) are tastes like home cooking. My favorite dish by far was on the lunch menu (thankfully, both breakfast and lunch menus are served all day): The Southern Belly sandwich ($8.50), laden with grilled pimento cheese, bacon, tomato, slaw and bread and butter pickles. That sandwich and The Elvis ($8 – grilled peanut butter, bacon, mayo and bananas on white or wheat bread) are pretty much the epitome of Southern comfort.
Drink This: Of course, there is coffee and juice, but I was pleasantly surprised to see the short-but-sweet cocktail list ($7-9.50 each) had, beyond the obvious mimosa and Bloody Mary, classic Corpse Reviver #2, Pimm's Cup and Death in the Afternoon (absinthe and bubbly) cocktails to please us cocktail (and history) geeks… and start the morning off right.