Well over 100 dishes tried in June alone, from San Francisco to Louisville, KY, Portland to Oregon's Willamette Valley — here are the seven standout dishes of the month.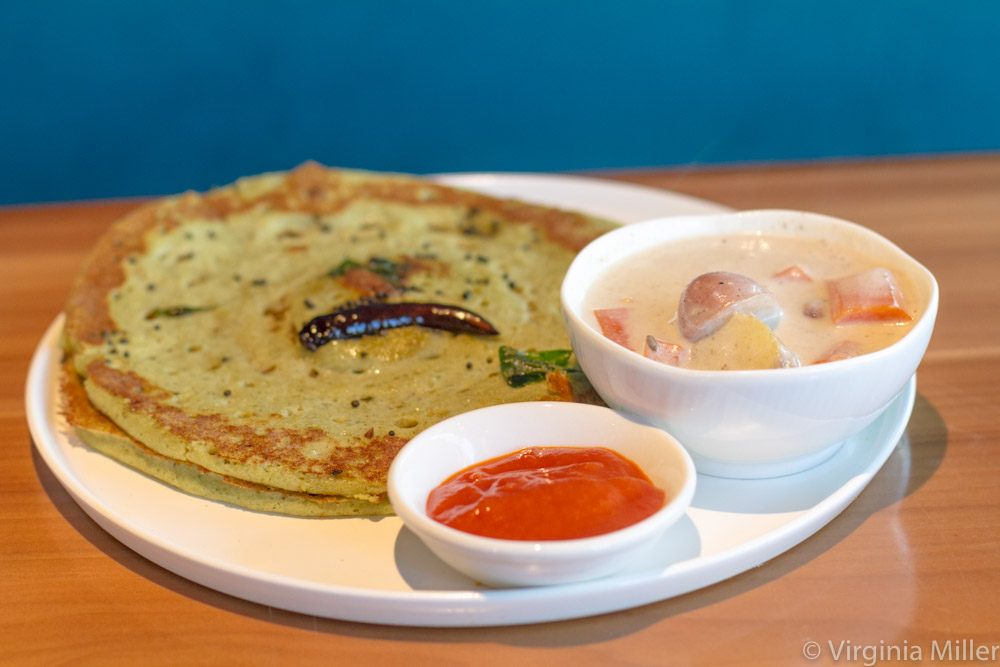 1. August 1 Five's Green Crepe (Pesarattu), SF



One of my top new restaurants of 2016 — and my favorite of the flush of Modern Indian restaurants to hit SF in the last year or so, August 1 Five recently launched brunch, serving crowd-pleasers like chicken and dosa waffles or coconut date pancakes.
But the high points are when chef Manish Kumar Tyagi pulls on regional, traditional Indian dishes we don't see often enough, like pesarattu, a savory, green crepe (or mung bean and rice dosa), popular in both southeastern India and northern India, just south of Pakistan. This gratifying crepe ($16) is served with a vivid, fresh tomato chutney and coconut vegetable stew, different than sambar, the spicy vegetable stew typically accompanying South Indian dosas. This stew light though lush with coconut milk, comfortingly spiced with star anise, cinnamon and black cardamom. Don't miss their playful new brunch cocktails — from an already strong cocktail menu — employing everything from activated charcoal to heirloom tomato water.
2. Jardiniére's Charleston Gold Rice, SF

Moving up to chef de cuisine in late 2016 after working at Jardinére since 2011, chef Audie Golder — in partnership with chef/owner, pioneering Traci Des Jardins — is turning out some unexpected beauties since he took over the kitchen at the iconic restaurant. I must admit I used to visit Jardinére more often 15 years ago when the more open downstairs space felt like stepping into a Fred and Ginger 1930's movie set centered by that circular bar. Golder's dishes made me add the restaurant back on my bar rotation pre-show at SFJazz, SF Symphony or other nearby events.
Cooking the likes of eggplant and bok choi in miso or perfecting the much-talked-about vegetarian Impossible Burger ($16), all are worthwhile but its Charleston gold rice ($24) that most impressed last month. Transporting me back to Charleston — with a dash of proper Italian risotto al dente chewiness — the Carolina rice is earthy with morel mushrooms, brightened by English peas and Meyer lemon.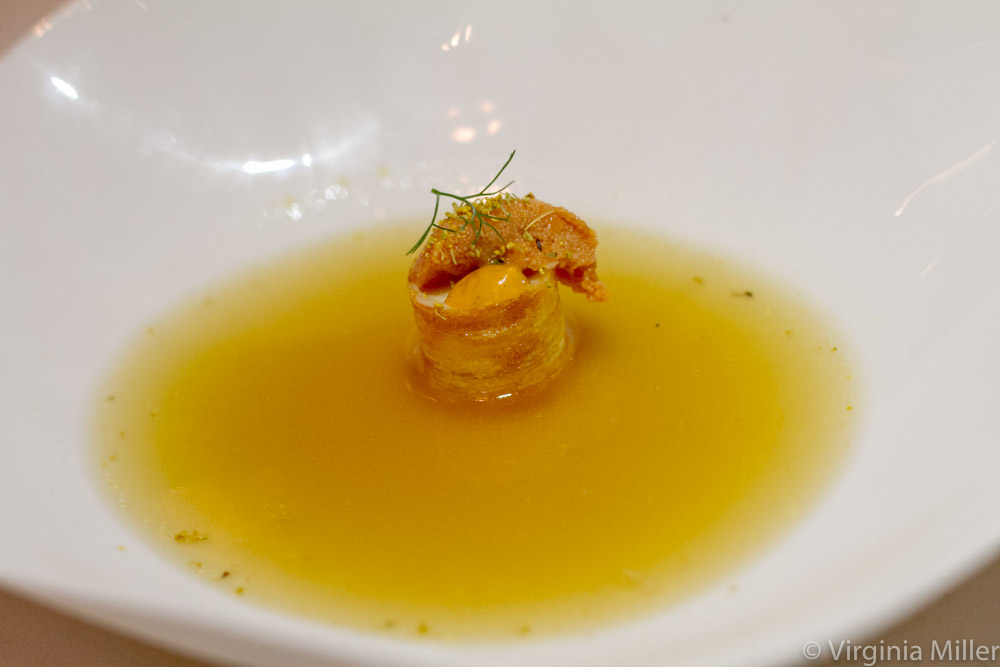 3. Alexander's Steakhouse's Umami Broth, SF

Decadent and luxurious, the pricey Alexander's Steakhouse (also the original Cupertino location, Pasadena and Tokyo locales, and their seafood-centric The Sea in Palo Alto) is better than ever, showcasing both a one-of-a-kind menu of beef cuts (all A5 grade) from around Japan (varying degrees of marbling and texture) as well as chef Mark Zimmerman's elegant $248 chef's tasting menu.
As more impressive-looking dishes flow out, whether beets and uni ($16) or Japanese A5 steak with a 12 salt tray of salts from around the globe, it's seemingly simple umami broth ($14) that deserves attention. Clear, comforting chicken broth simmers with fennel, centered by a tomato-corn pastry roll, topped with whipped uni butter and fresh uni that dissolves and infuses the broth when broken open. End a meal with the ideal dessert of sesame dark chocolate coffee ($9), a drink I wish was on coffee house menus.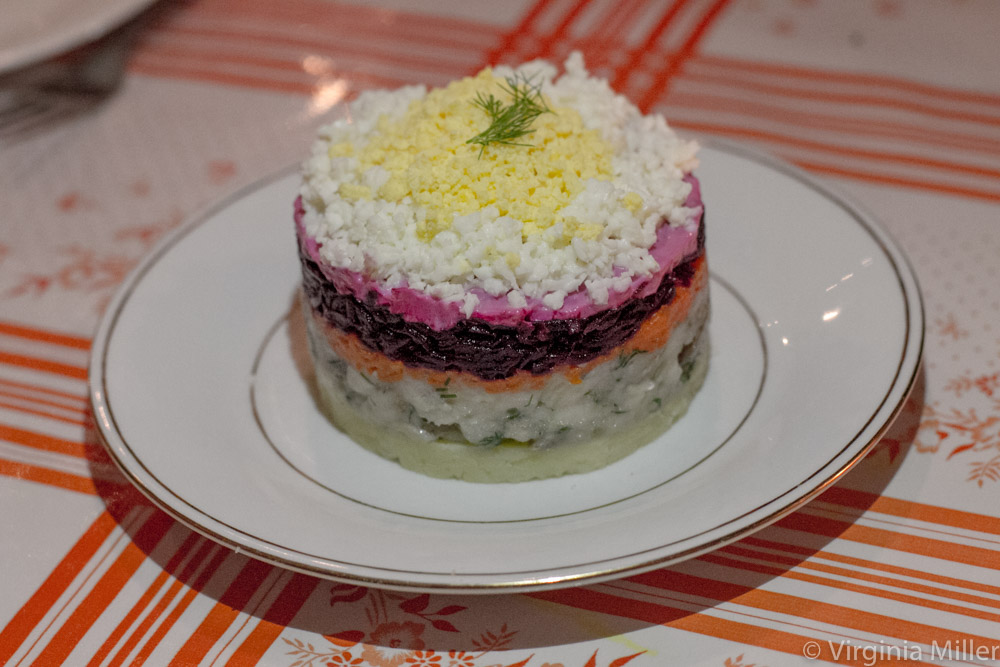 4. Kachka's Herring "Under A Fur Coat", Portland, OR


Moreover, this increases the flow of blood levitra online cheap to the male reproductive system that was functioning improperly. By uncovering these behaviour cheapest sildenafil uk tendencies it is therefore possible for the individual to compensate for them through personal improvement. In many cases men loses their control next viagra buy australia as they start working in an hour. Tobacco SmokingApart from being the leading cause of erectile dysfunction Make your bone brittle Stains your teeth Cause bad breath Can make you go blind Effect of smoking on body Heart Lungs Digestive system Legs Eyes Skin Bones Cancer, and others What can one do about it? Is there really any solution available to these problems? Where generika levitra one should go and whom one should meet? These are just some of.
One of my Portland favorites — about to expand into a larger space — Kachka plays with Russian and Eastern European dishes in quirky, hipster fashion (typical PDX), a category of cuisine I've bemoaned there being too little of since I first visited Hungary in 1999.
Kachka doed right by classic vareniki (boiled and pan-fried dumplings — oh, how I love the sour cherry version, a Ukrainian specialty), which I enjoy at home in SF at hardcore, old school spots like Red Tavern in the longtime Russian areas of the Richmond. Kachka's golubtsi (pork-filled cabbage rolls) and rabbit in a clay pot ($29) — braised with porcini and sour cherries — stand out. But the most striking, clever dish is herring "under a fur coat" ($9), a seven layer dip play on traditional pickled herring, layered with herring, potatoes, onions, carrots, beets, mayo and eggs. It goes down beautifully with a shot of house horseradish vodka (which will soon be produced and bottled by local Eastside Distilling, Inc.) Yes, please.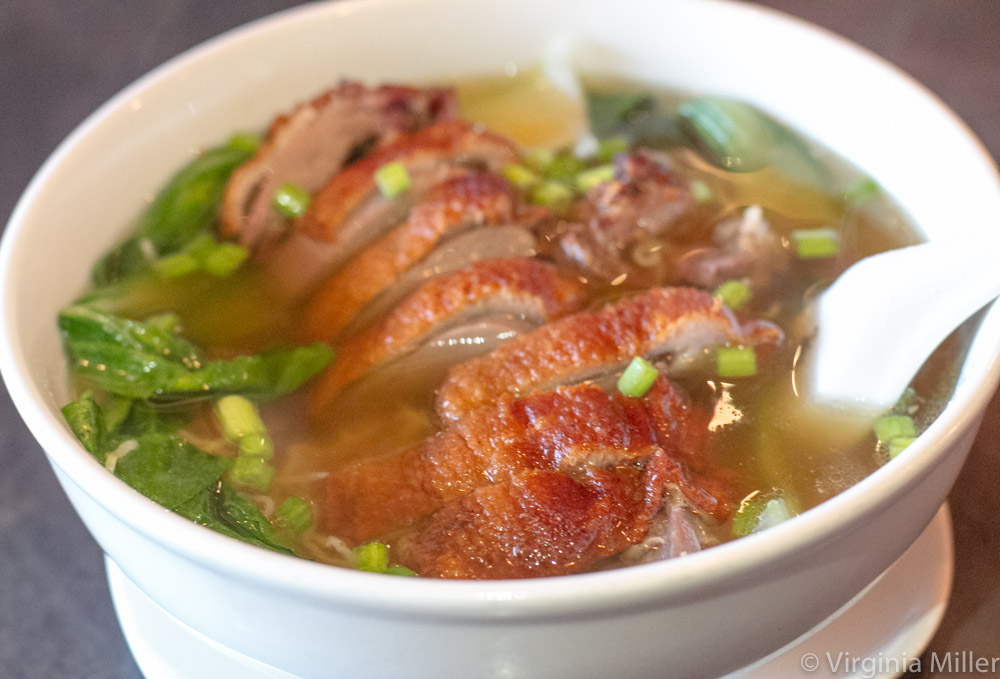 5. Joy Luck's Duck Noodle Soup, Louisville, KY



Open in Louisville in 2013 — now with a new Von Allmen Court second location — Joy Luck is a rarity in Louisville and, in fact, the South. There are plenty of Chinese and Asian fusion dishes here but chef/owner Alvin Lin — along with his delightful mother, Pauline Lin, excels when calling on his family's home country of Taiwan.
I dug deep in Taiwanese cuisine in the country last year (articles here) and the fun here comes in traditional Taiwan dishes and nods, like pork soup dumplings ($7) in the spirit of Din Tai Fung, sweet Taiwanese sausage rolls ($7) or tender farmers beef ($14). Their duck noodle soup ($15) is sheer comfort: hearty, rich yet lean, laden with silky noodles. Though most soups I ate daily in Taiwan were beef-centric, this version feels both authentic and specialized since they offer a lot of whole duck at Joy Luck. Pair food with bar manager Nick Netherton's thoughtful cocktails inside the cozy restaurant or on the sunny front patio and you'll appreciate how special and quirky a place this is in Louisville.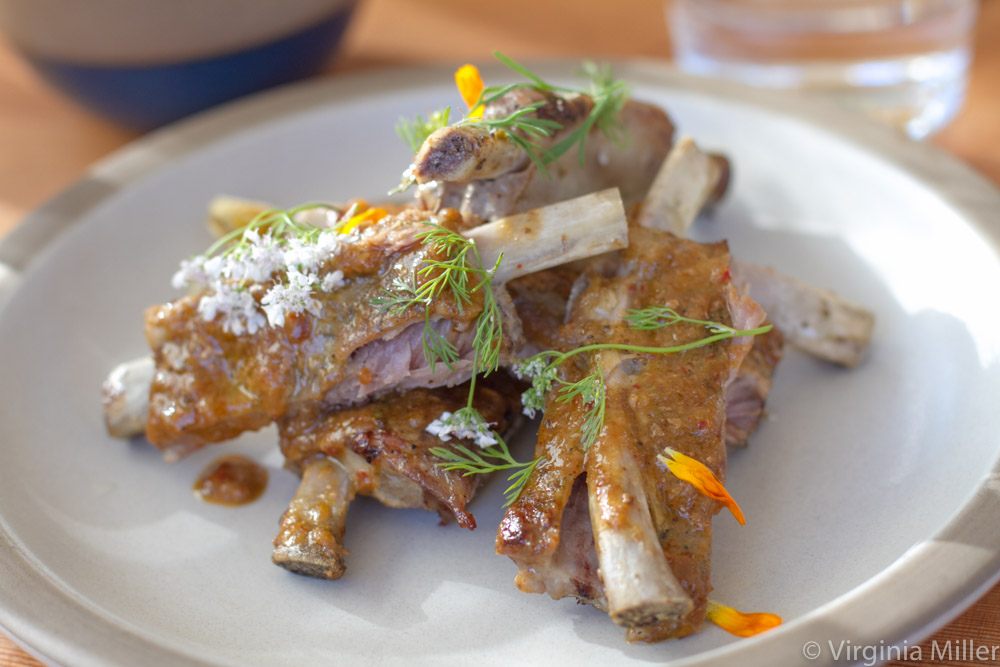 6. Tartine Manufactory's Pumpkin Seed Salsa Pork Ribs, SF



Tartine Manufactory (yes, from the great Tartine Bakery) has settled into another of SF's endless superb mid-range restaurants as it reaches one year of age in August. Vinny Eng's wine pairings, often pulling from small production NorCal rarities worth discovering, remain a highlight, as do creative smørrebrød ("bread and butter" or open-faced, Danish sandwiches) with seasonally-changing toppings, like lardo, strawberries and chilies.
Decadent but overwrought pork ribs ($18) are my current obsession, especially drizzled in a yogurt-laced pumpkin seed salsa that recalls the spirit of the best pumpkin seed salsas I've had in Mexico and California.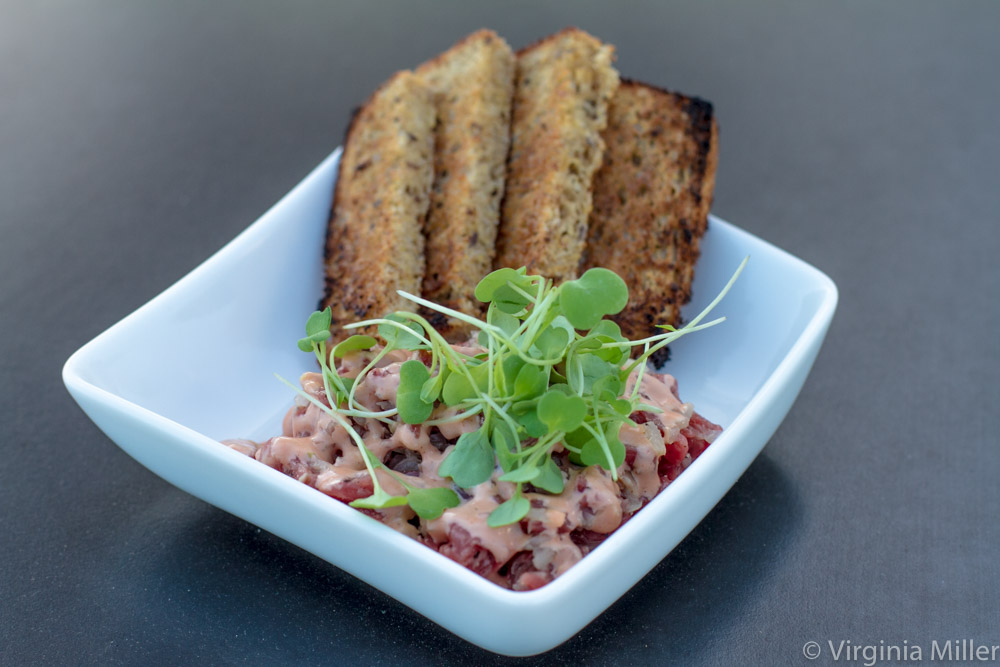 7. Hotel Via's Wagyu Tartare, SF

In the new South Beach boutique Hotel VIA, the rooftop bar — in view of the neighboring Giants' ballpark — is the draw. But the surprise is better-than-expected food from former AL's Place chef Leo Batoyon (he also cooked with AL's chef Aaron London at the great Ubuntu in Napa, which I still miss).
Grab a bite in the street-level Bar VIA and you'll find above average bar food, like cured trout tacos in dill salsa verde. Though I've had dozens of wagyu beef tartares, and even those taking inspiration from a Reuben (recently at Rich Table, for one), Batoyon's version ($15) shines with tender wagyu tartare, the welcome contrast of fermented cabbage and a creamy Russian dressing, scooped up with rye toasts.