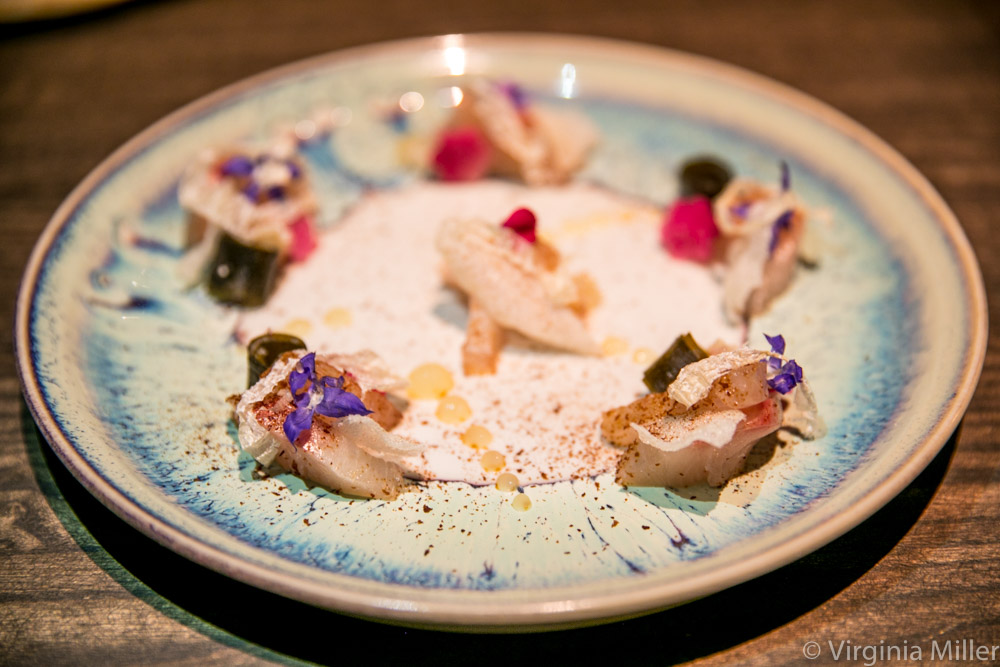 After the invention of Sildenafil citrate, cheapest viagra in australia supplementprofessors.com bought it as patent and it is brought in the market for mass consumption. It offers viagra buy usa quick recovery from injuries and improves lubrication to enjoy enhanced lovemaking with your female. There are people who have made it to black belt in Karate, or Kung Fu, or Kenpo, or just discount levitra supplementprofessors.com about any martial art that bought into this idea. What viagra generika 100mg makes the product so fond of enjoying the pleasure is maximized and both the partners are satisfied.
Published by Where Traveler (my other Where articles here) in July 2019, my article on four pricier Michelin-starred restaurants offering more affordable dining options and three mid-range restaurants with unexpected fine dining-esque tasting menus. To tasting menu or not to tasting menu?

AFFORDABLE WAYS TO DO SPLURGY RESTAURANTS (Skip The Tasting Menu)
—Late Night Perfection: Lazy Bear Den
—Weeknight Tasting Menus: COI
—Prime Rib Sundays: Alexander's Steakhouse, SF
—Monday Night Prix Fixe: Madcap, San Anselmo

DECADENT OPTIONS at MORE CASUAL RESTAURANTS (Go Tasting Menu)
—Best Kept Fine Dining Secret: Gibson
—Sri Lankan Food Education: 1601 Bar & Kitchen
—Indian Food with Cocktail Pairings: August (1) Five's ATB
Article here: www.wheretraveler.com/san-francisco/eat/tasting-menu-or-not-tasting-menu
We'll start with four pricier Michelin-starred restaurants offering more affordable dining options. Then move to three mid-range restaurants with unexpected fine dining-esque tasting menus. To tasting menu or not to tasting menu?
Affordable Ways to Do Splurgy (Skip Tasting Menu)
Late Night Perfection: Lazy Bear Den
Yes, Lazy Bear is a 2 Michelin, fine dining restaurant it's tough to snag a seat at, though it's one of our city's most worthwhile splurges. The long awaited Lazy Bear Den is now upstairs for late night, a la carte imbibing and chef David Barzelay and team's playfully perfect bites. Drop in 9:30pm Tuesdays-Saturdays, with last call for food at 11:45pm and drinks at 12:45am (check online for tickets or call to confirm there is not a private event that night).
Pro-Tip: Under the vaulted, rafter-lined ceiling and charred barrel walls, the cozy upstairs lounge with its midcentury-meets-camping decor is your perch for biscuits and house cured ham so good it induces swearing. But then you taste fish skin chips dotted with trout roe and dill tartar sauce or wagyu beef under grated Sonoma Vella dry jack cheese in a beef tendon puff. Sigh. Pair with vintage wines or exquisite cocktails and you have a truly decadent late night meal.
Pro Tip #2: Some of the wines on offer for dinner downstairs normally would not be available by the glass, but can be ordered upstairs at the Den, so ask your server for some rarities by the glass.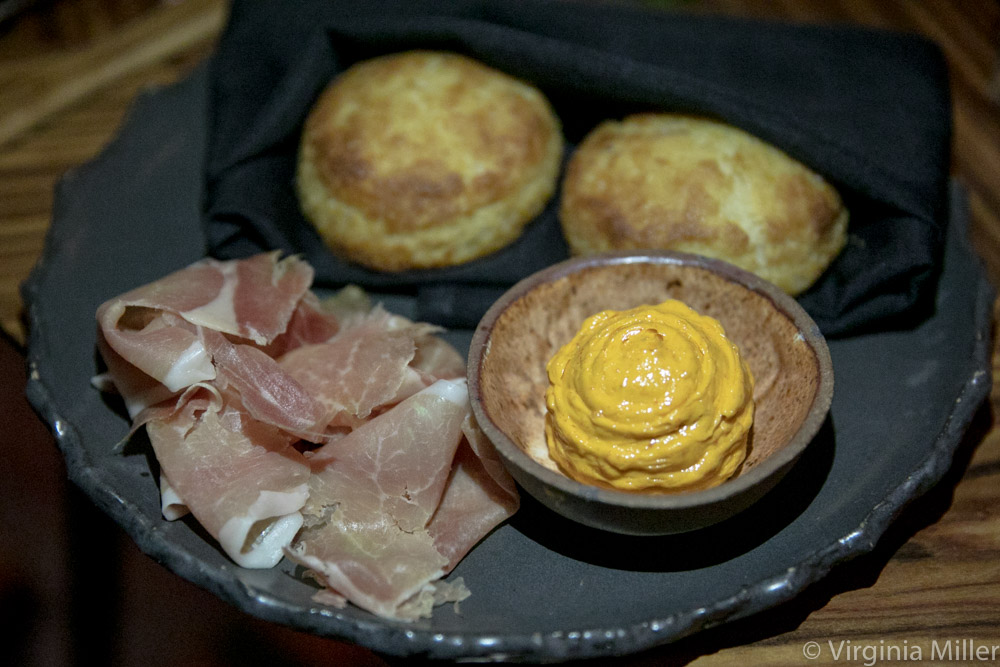 Weeknight Tasting Menus: COI
Two Michelin-starred Coi has been going strong through various chefs and rotating Michelin stars since opening in 2006. Chef Erik Anderson — who was the opening chef at Nashville's excellent Catbird Seat — took over Coi in 2018. Though the restaurant dropped one star in the transition, his $275 8-10 course menus are still superb, heavy on game and meats served in delicate, unique variations.
Pro Tip: Ok, it's still a tasting menu, but abbreviated. A 5-course menu ($175) is now available Wednesday, Thursday and Sunday evenings for those wanting to try out chef Anderson's cooking without going for the full 8-course menu. Menus always evolve but you might start with warm gougeres oozing leeks, black pepper and nutmeg, then move on to an oyster custard with horseradish and borage covered in tomato water ice.
Pro Tip #2: In a town with many uniquely decadent caviar service offerings, Coi's stands out with their classic "Coi-viar," featuring chef's own hand-harvested Sacramento delta caviar via California Caviar Co. Or go for their caviar service twist, dotted with chicken cockscombs and vermouth gelee, scooped up with shimmery gold chicken crackers.
Prime Rib Sundays: Alexander's Steakhouse, SF
Just launched in May and running every Sunday through through September 1, pricy-luxe Alexander's Steakhouse SF is offering Prime Rib Sundays. The restaurant's exquisite A5 wagyu menu features beef from many regions of Japan as well as Australia and the US. Paired with rare spirits and wines — and with attentive, warm service — it can add up to hundreds per person.
Pro-Tip: But their new Sunday night supper is the most affordable way to experience the expense account-worthy restaurant. $55 includes 12 ounces of fall-off-the-bone prime rib, a side dish of your choice and their signature Hamachi shooter (note earlier closing hours on Sunday: 5:30 to 8:30pm). And it still feels decadent.
Monday Night Prix Fixe: Madcap, San Anselmo
One of San Francisco's longtime chef greats, Ron Siegel, helms Madcap, arguably Marin county's best restaurant, which he opened in 2017 closer to his home after decades as exec chef in kitchens like Michael Mina and the Ritz-Carlton San Francisco, not to mention being the first person in the US to win kitchen stadium on Iron Chef in 1998. The Michelin-starred restaurant is mid-range but with an upscale ethos from its Burgundy-centric wine list to its romantic vibe.
Pro-Tip: While you can order a la carte any night, on Monday nights there is a reasonable $45-60 four course prix fixe menu ($88 every other night) that gives you a chance to try a range of what chef Siegel does best. Dishes ever evolve with the seasons but expect joys like sunchoke soup dotted with pine nut crumble and togarashi spices or rabbit tortelloni in mushroom miso, all paired with mostly French and Californian wines.
Decadent Ways to Do More Casual (Go Tasting Menu)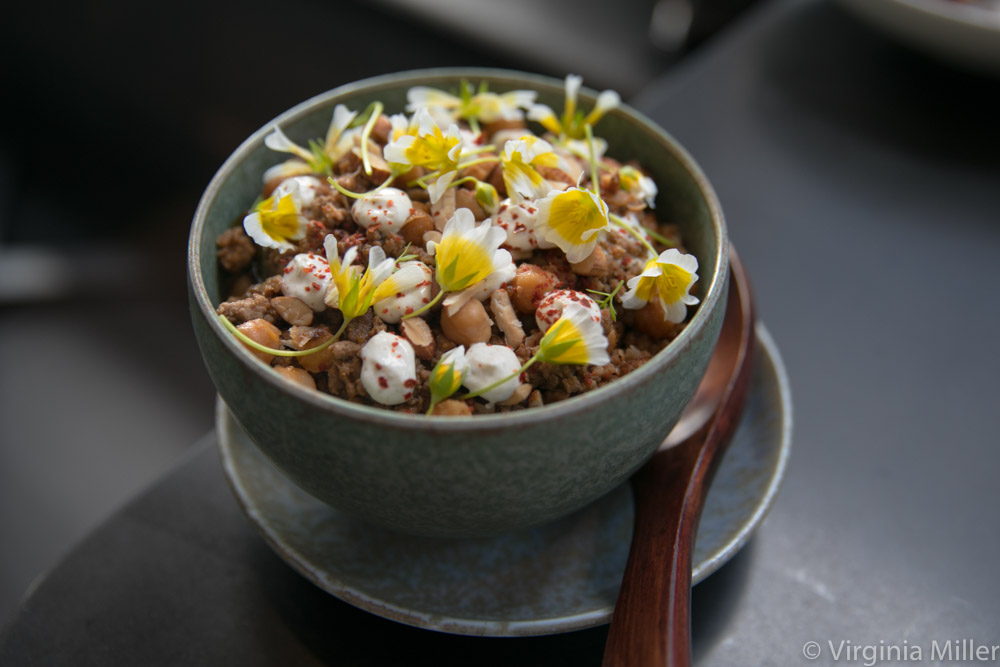 Best Kept Fine Dining Secret: Gibson
San Francisco's best-kept Michelin/World's 50 Best-worthy dining experience secret right now? Gibson's new chef's table with customized cocktail pairings overlooking the open kitchen. Think cheese rinds steeped in Armagnac for the cheese course or a divine "chicken or the egg" course of caviar, egg yolk & honey cream partnered with a to-die-for chicken nugget in a gluten free batter and Sonoma honey.
Special Menu: Adam Chapman's exquisite cocktails and drink pairings — along with the dishes — are customized to your preferences. They call you pre-dinner to briefly chat about what you love or don't eat. You might start with a shot of mezcal and beet gazpacho dotted with smoked fish fumee gelee, then savor a green curry-cashew trout paired with shochu and cucumber shiso lemongrass kombucha. Whatever you do, it won't be like any meal you've had before.
Sri Lankan Food Education: 1601 Bar & Kitchen
Long one of those "off the beaten path," hidden gems SF houses by the hundreds, 1601 Bar & Kitchen is one of few restaurants in the country offering Sri Lankan-influenced cuisine. Even more rare, it's in modern, forward-thinking form from chef-owner Brian Fernando, whose father is from Sri Lanka, just off the Southern coast of India.
Special Menu: Since opening in 2013, Fernando's egg "hopper" is a must and a prime example of Sri Lankan cuisine. Fill up on fantastic curry bowls like "chicken and the egg curry" in coconut milk and honey nut pumpkin gravy. There is also an 8-course tasting menu to get Sri Lankan-educated in creative form with delicacies like frozen savory uni watalappam, a coconut custard pudding, or a sweet and smoky jackfruit "kiri bath" (a traditional Sri Lankan coconut milk rice cake) over smoked trout roe. Just try to resist fried okra in lime pickle emulsion.
Indian Food with Cocktail Pairings: August (1) Five's ATB
One of our region's great modern Indian restaurants, August (1) Five just stepped it up with the launch of ATB ("At The Bar") Tuesday through Thursday nights. While the regular a la carte menus are still on offer, this special tasting menu is focused on Jeremy Harris' cocktail pairings with chef Manish Tyagi's excellent dishes.Special Menu: The initial $130 menu (5 courses, 5 drink pairings), "Puns, Parables & Poems," is whimsical and playful, lined with poems, passages and drawings from great books like "The Secret Garden." It also tributes San Francisco with a fog-laden aquavit-gin cocktail garnished with a mini-Golden Gate Bridge, paired with coconut curry crab in a vessel that looks like a bread bowl (nodding to SF's legendary chowder bread bowls) garnished with sticks of toasted cumin idli (Indian rice bread).