As ever, San Francisco remains a cocktail paradise, the pioneering city that has reached excellence across the board: at restaurants, hole-in-the-walls and cocktail dens, there are too many great drinks to count. But I am counting and here are 12 cocktails, in bars/restaurants from SF to Oakland, worth drinking now.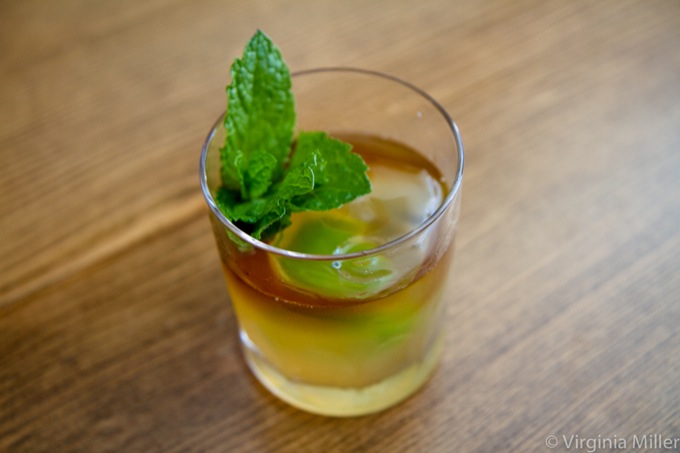 1. A Boozy, Citrus-Free Mai Tai at P.C.H.
Wherever Kevin Diedrich bartends, one can be sure of advanced cocktails that are both inspired and drinkable. Best of all, after years as bar manager in corporate/hotel settings (my Liquor.com interview with him this week on how corporate environments helped him open his own bar), he opened Pacific Cocktail Haven (P.C.H.) this June in the former, longtime Cantina space. It's already a destination bar for cocktail lovers locally and those traveling to SF.
Drink This: There are Miso Old Fashioneds and Diedrich greats like OH Snap!, a gin, sherry, snap pea beauty ($11-13 per cocktail). There are drinks showcasing shiso and saffron, sake and every manner of spirit. But don't skip over the Naked Mai Tai ($13). This is a drink that will make you rethink the Mai Tai, more like a classic Ti Punch or booze-forward Mai Tai without citrus yet the essence of citrus shines. Mixing rums like Appleton Estate and Coruba, Combier triple sec, house orgeat and bitters round out the lush, layered drink. Diedrich rubs lime around the glass to release oils and aroma, adding texture and acid to the nose and initial sip but keeping the drink spirituous.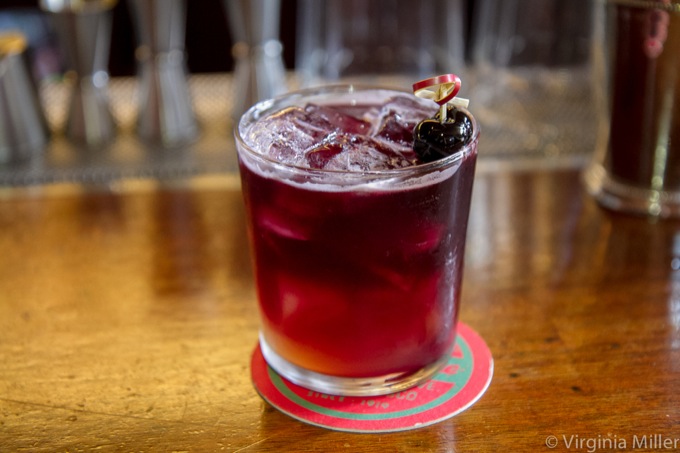 2. Lambrusco, Jamaican Rum & Armagnac at TOSCA
Just as they reinvigorate each cocktail menu they create, Tin Roof Drinking Community's Claire Sprouse and Chad Arnholt (as at Bywater in Los Gatos or Izakaya in Houston) have taken on legendary Tosca with a straightforward menu of cocktails ($12 each) that will appeal to the area's heavy tourist traffic as well as regulars looking for balanced drinks in one of our city's sacred drinking institutions. Note a late night (post-10:30pm) drink menu with the likes of $20 pasta and a beer, affordable pours on a premium spirit each night and Miller High Life with strawberry-infused Aperol and a lime twist tucked into bottle.
Drink This: The unique Fata Morgana is my #1 cocktail on the new menu, combining Armagnac with the pleasant funk of Hamilton Jamaican Pot Still Black Rum, lemon and, wait for it… 2012 Donati Camillo Lambrusco wine. It goes down easy, unfolding with layers of flavor.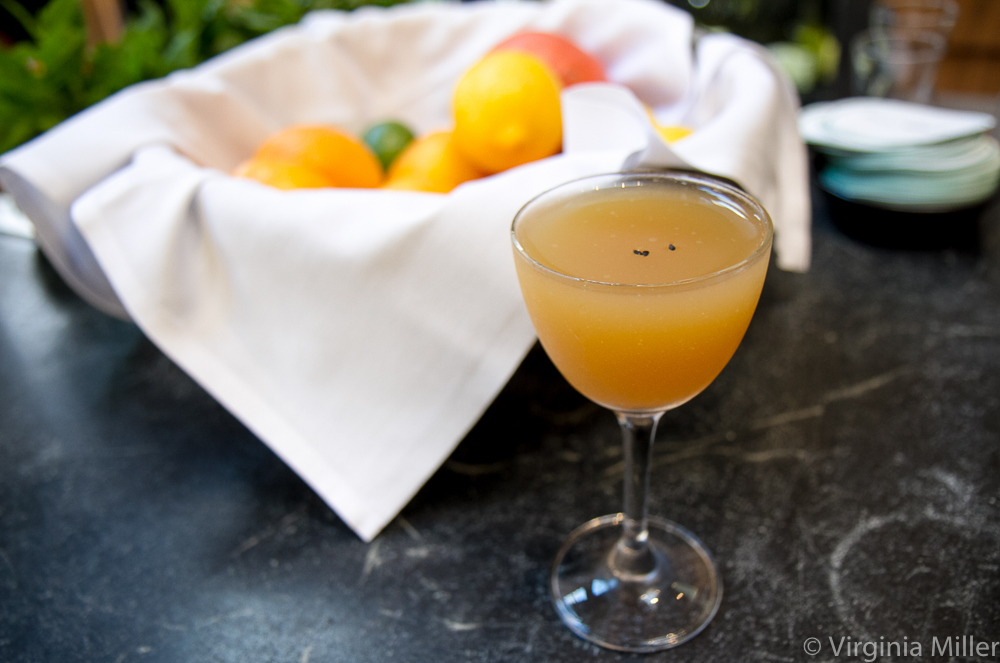 3. Scotch, Orgeat and Sesame at Foreign Cinema
At the still excellent Foreign Cinema, bar manager Nicky Beyries continues to turn out refined, interesting cocktails since taking over the bar (and neighboring, revamped Laszlo) at the end of 2015. In the last week or two, she just launched a new cocktail menu, whimsically named after Ingmar Bergman films.
Drink This: The Seventh Seal ($13), named after one of Bergman's best films, has texture, unctuousness and all the nuttiness sesame lovers like me crave. Sesame-washed Black Bottle Blended Scotch sings with Small Hand Foods orgeat, Scrappy's Orleans Bitters and fleur de sel/saline solution for a spirituous yet elegant Scotch cocktail layered with creamy sesame. Beyries is working on a house rice orgeat which would take the drink new directions.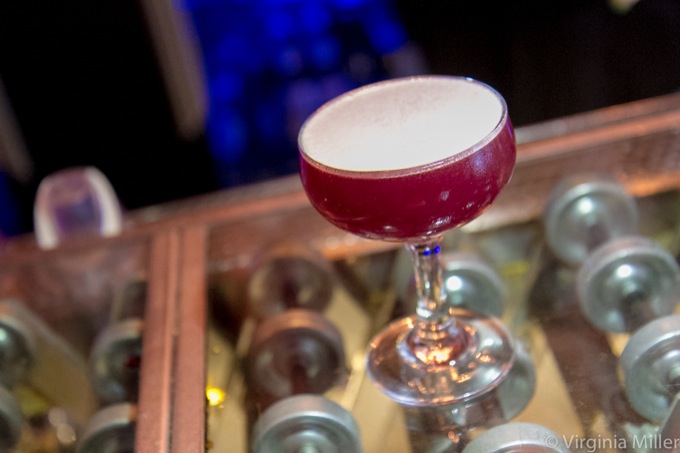 4. Red Pepper Rye & Coco Husks at Oddjob
Oddjob's Joey Picchi (who also mans the menu-less, hidden back room bar, SRO) continues to turn out notable cocktails in SoMa. Tasting through his current menu, there is something to suit every mood, from savory to refreshing, light to spirituous.
Drink This: Number Nine ($14) leans savory with blistered red pepper-infused Bulleit Rye whiskey. Tasting of fresh, red peppers, the drink stays dark and lush with bitter currant reduction and burnt coco husk bitters, brightened and balanced by citrus: grapefruit and lemon.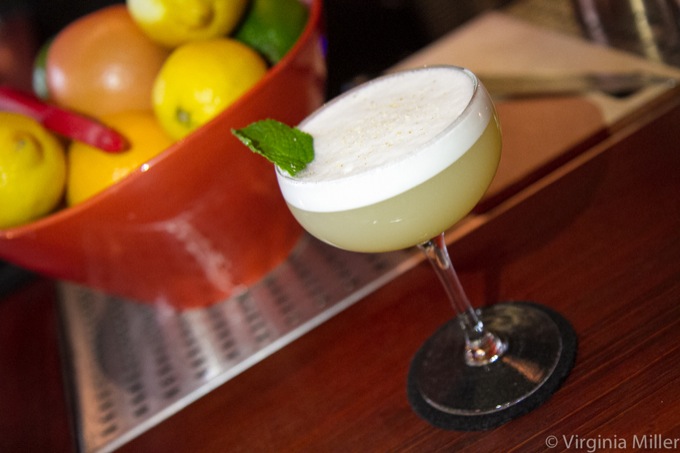 5. Cantaloupe, Singani & Rum at FORGERY
Open since 2015, Forgery is one of our great industry hangouts (like ABV), a home away from home with high quality drinks. A few menus in, the drinks remain lovely and the lofty space a chill respite.
Drink This: They do right by twists on Negronis (think strawberry-washed Campari with fino sherry and Bols Genever), while the El Vampiro, which was on their opening menu, remains one of the best drinks on offer. But on the newer front, there are unique refreshers like Ring-A-Ding ($12), soft with egg white, combining coriander-infused Singani (Bolivian unaged brandy) and the wonderfully funky-balanced Smith & Cross Rum with a vibrant cantaloupe lemongrass shrub.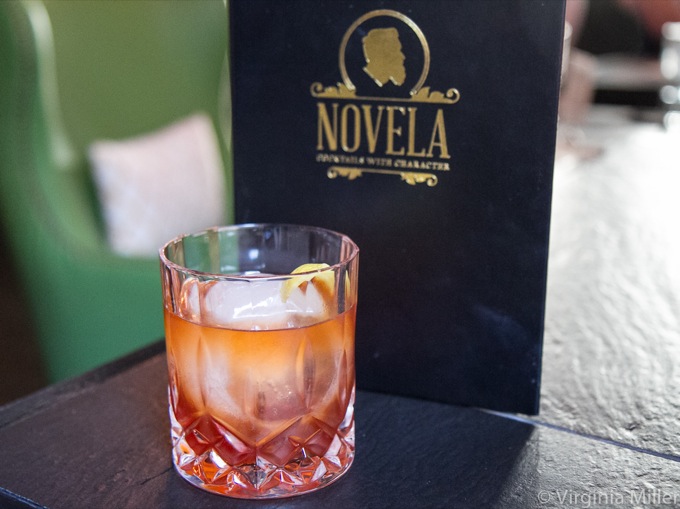 6. Top Shelf Margarita & Vieux Carre at NOVELA
Suzanne Miller continues to "bring it" at Novela, now with a brand new "reserve" cocktail menu for the spirits geek, high roller and special occasion alike, showcasing "top shelf" spirits in splurge-worthy cocktails, made with Miller's sense of balance and elegance.
Drink This: The 1942 Margarita ($31) may be the most quaffable, pretty much a decadent, refined margarita made with Don Julio 1942, lime, agave syrup and Himalayan salt. I am especially drawn towards the classic Vieux Carre ($21), deftly mixing Pierre Ferrand Selection Des Agnes Cognac, High West BouRye whiskey, Carpano Antica sweet vermouth, Benedictine, Peychaud's and Angostura bitters, garnished with lemon peel.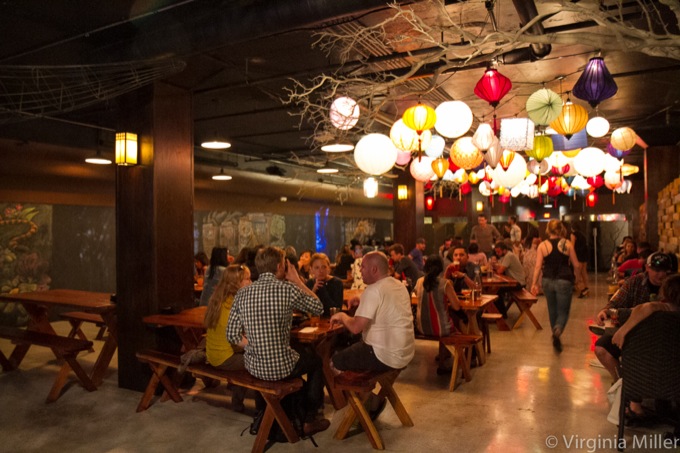 7. Madeira, Aperol & Apple Butter at BLIND TIGER in Oakland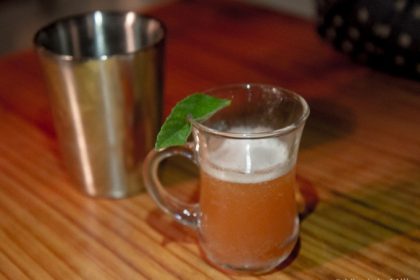 The hipster, subterranean Blind Tiger opened in Oakland in February as, yes, another hipster Asian Fusion space but one massive enough to fit you and all your friends, lined with communal tables, graffiti-ed walls and movie screens showing quirky films like Legend.
Drink This: There are a number of fun cocktails but the most unique and balanced out of six I recently tasted was Bait & Switchel ($10), a low-proof combo of Blandy's Madeira, Aperol and lemon, with a touch of bitter and nuttiness, given texture from apple butter but dry and crisp due to a splash of proscecco.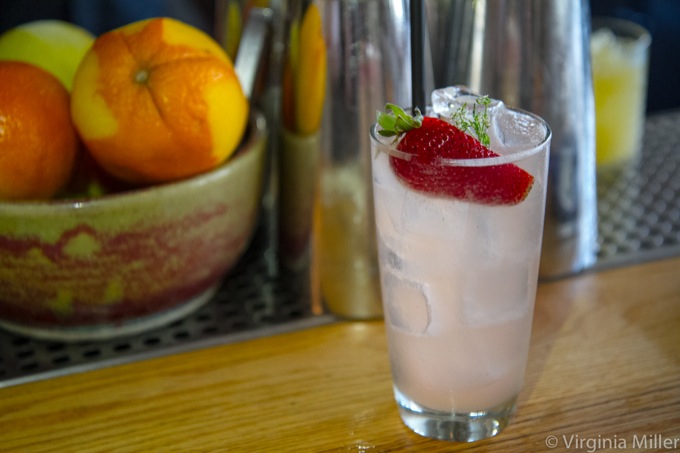 8. Vodka with Fennel-Coriander-Strawberry at RICH TABLE
As you dine on Evan and Sarah Rich's inspired food at Rich Table — like divine fried chicken madelines, brandade croquettes in tikka masala sauce or brisket ramen deviled eggs — the recent addition of Tommy Quimby (formerly at Cafe Du Nord, Aatxe, Trick Dog) as bar manager was a smart move as he offers an understated cocktail menu that partners with but does not overshadow the superb food.
Drink This: The cocktails ($12) each feature a different spirit with highlights including a frothy-integrated Mi Amigo (Del Amigo Mezcal, Ancho Reyes Chile Liqueur, cucumber dill syrup, egg white and lime). I found the vodka cocktail a standout (as one who typically skips over vodka drinks on menus). The 86 (named after The 86 Co.) is a combination of Aylesbury vodka, Lillet Blanc, strawberry/fennel/green apple/coriander syrup, almond and soda. While it has textures and layers, the tall refresher goes down with thirst-quenching ease.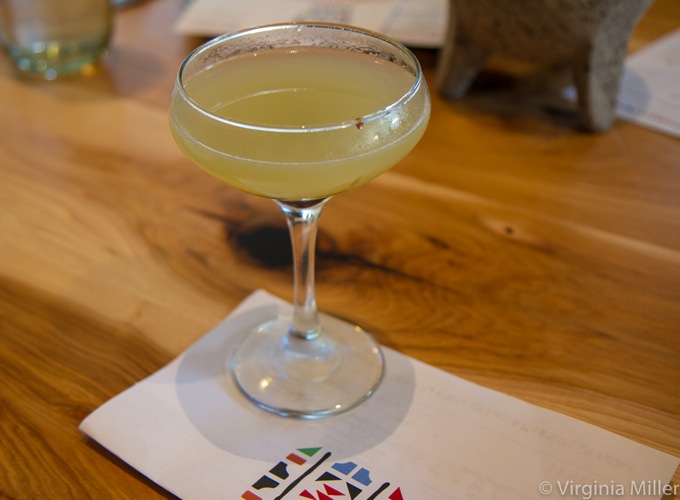 9. Mezcal with Kiwi & Grape Marmalade at AGAVE UPTOWN in OAKLAND
From executive chef Octavio Diaz (behind Agave Mexican in Healdsburg, whose praises I was singing at Zagat back in 2014), Agave Uptown is a sunny, airy, bustling newcomer in Uptown Oakland with servers as sunny and heartwarming as the food and space. They serve Oaxacan dishes not easy to come by outside of Oaxaca, and, appropriately, plenty of agave spirits and mezcal flights.
Drink This: Unique and refreshing, Remedio De Santiago Matatlan ($12) subtly combines Pelotón de la Muerte Mezcal with Green Chartreuse, kiwi, grape marmalade, lemon and absinthe. Another great? The utterly drinkable El Mixteco ($12) plays off classic tamarind margaritas with a refined mix of Don Julio Tequila, Mezcal de Pueblo, pineapple syrup, lime, orange and fresh tamarind juice.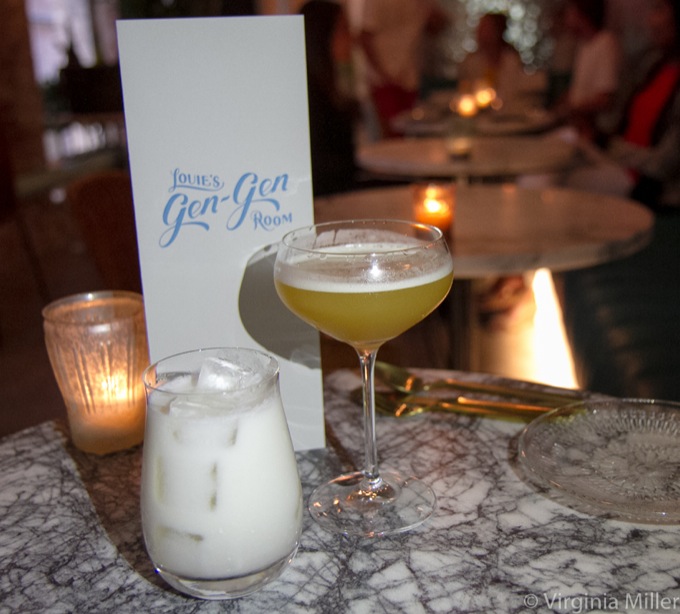 10. Rum with Coconut Milk & Water at LOUIE'S GEN-GEN ROOM
Essentially a basement bar inside the acclaimed Liholiho Yacht Club (one of my top restaurants of 2015 at both Table8 and Zagat), Louie's Gen-Gen Room opened this June as a magical, sexy getaway — more chill than the bustling Liholiho upstairs — glowing with candlelight, teal blue banquettes and a hot pink palm tree mural, recalling intimate, tropical splurges like ZZ Clam Bar in NYC. Cocktails are created by Yanni Kehagiaras, who also oversees Liholiho's bar, offering some of the upstairs drinks alongside new cocktails, while I always appreciate great bartender service from Erik Tennyson.
Drink This: There are guava-tequila joys in the El Nino ($13) and a refreshing, light mix of Avua Cachaca, falernum, coconut water, lime and Green Chartreuse in the Young Coconut ($13). But the seemingly straightforward Lounge Act ($13) is a crowd-pleaser, combining Koloa Rum and creamy, toasty coconut milk with a splash of coconut water taking it a step above the typical rum-coconut cocktail or Pina Colada variation (and it's blessedly not too sweet).
11. Gin-Kaffir Lime or Mezcal-Sherry at HOG & ROCKS
Paired with huitlacoche (corn "smut" or fungus) corn dogs ($9) dipped in beer mustard and chorizo ketchup (yes!), Hog & Rocks' bar manager Daniel Veliz (who came on board a few months ago and worked at some of the best bars in Denver) turns out drinkable cocktails that stick to the bar's long held strengths — American whiskey and laid back ease — but breathe some new life.
Drink This: On the refreshing side, go with the Sycamore Street ($12) Tanqueray Rangpur gin (which showcases kaffir lime), lime, Green Chartreuse and almond milk for a nutty finish, while the Aro de Humo ($13) is slate-y, dry beauty of Del Maguey Vida Mezcal, Dolin Blanc Vermouth, Lustau dry sherry and grapefruit bitters.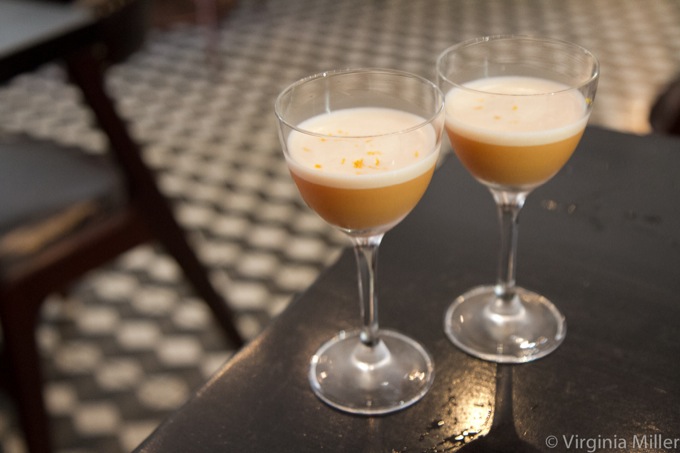 12. Negroni Flips at TRATTO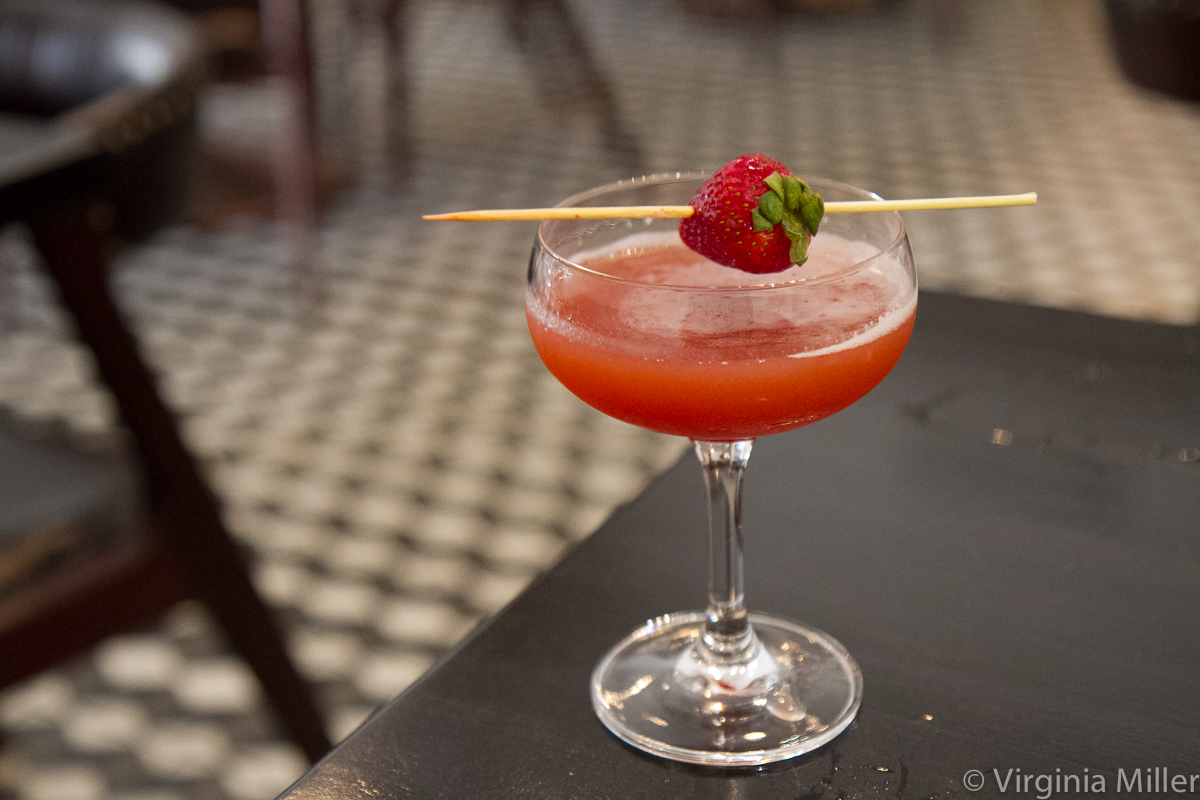 We may have seen rustic Italian pastas and pizzas with amaro-influenced (and beyond) cocktails countless times before. But the new Tratto in The Marker (a Joie de Vivre Hotel) in the Theater District (and tourist central: Union Square), initially does right by the category with warm, engaging service, comforting dishes and well-executed cocktails that bring value for the price.
Drink This: Beverage director Cynthia Tran manages to take the standard Negroni and have a bit of fun with light, frothy and appropriately bitter Negroni Flips (classic whole egg cocktails), as well as a fantastic housemade limoncello, orangecello and grapefruitcello. For the waning days of summer? Drink Fall of Troy ($12), a balanced (not sweet) showcase of strawberries with Montelobos Mezcal, lime and orange bitters.
Save
Save
Save
Save
Save