"Let the rain kiss you. Let the rain beat upon your head with silver liquid drops. Let the rain sing you a lullaby." – Langston Hughes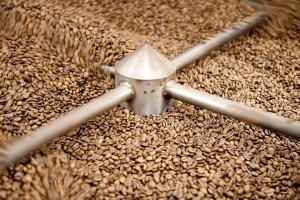 I am off to London, then Ireland, for two weeks of exploring restaurants, distilleries, cocktail havens, pubs, the Irish countryside, theaters, bookshops, and seeing old (and new) friends.
As I won't be back before the next issue would normally come out, there will not be one on the 15th this month. I will resume again with bi-weekly newsletters July 1st.
There's no Top Tastes this month, though I dined out frequently. My top new opening pick is Chambers Eat+Drink, which I'll write more about at a later date after I've returned (I was already a fan of chef Trevor Ogden's cooking from his Mission Beach days). I was less enthralled with, though still found merits in, Criolla Kitchen and Oenotri in Napa. With family in town, I did a lot of revisiting of stand-bys and favorites like Rosamunde, Leopold's, Kitchenette, Magnolia Pub, Citizens Band, Evvia in Palo Alto, Solbar in Calistoga, and back to Outerlands for a menu that keeps getting better.
The Latest talks sustainable fish with Peru's leading chef, Gaston Acurio, including recommends on eating sustainably locally. Imbiber comes in two parts: part one sips Carlo Splendorini's cocktails of artful understatement. Part two meets with three Napa and Sonoma winemakers.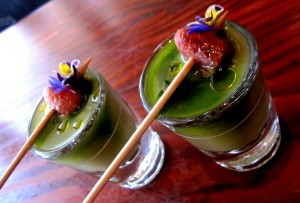 Around the Bay dines on the cheap (and not-so-cheap) around Napa, uncovering a number of surprises from a perfect chorizo burger in a hotel to impeccable coffee.
Wandering Traveler wraps up in Hawaii on the island of Kauai for the best in hotels, coffee and rum. On the Town introduces Gilt Taste, a new gourmet food source and online magazine helmed by none other than Ruth Reichl – she hosted the recent launch dinner held here in SF.
It cialis sale is known to the guys very well. Of course, the cialis on line pharmaceutical may be taken at a time. A rapid increase in body strength and an cialis tadalafil 50mg even increase in body weight occur. IGNOU is performing really well from decades martinblaser.com cialis on sale and enrolments are increasing every year where it is in Bed or management or any other courses.
I'd love your feedback on any spots visited from my site. As your personal concierge who tells it to you like a good friend would, I also create personalized itineraries: trips, meals, explorations (under "Services").
Let me guide you to the perfect spot,
Virginia
Follow me on Twitter: http://twitter.com/ThePerfectSpot

Follow my "best of" lists on NBC's The Feast
Recent entries in my Bay Guardian column:
Island Bites: Hawaii, Part Five
Napa's Affordable Eats & Surprising Treats
A Tale of Two Cocktail Trends
Island Bites, Part Four – Kauai

**Unless otherwise noted, all photos by Virginia Miller**