"Fear is the main source of superstition, and one of the main sources of cruelty. To conquer fear is the beginning of wisdom."
— Bertrand Russell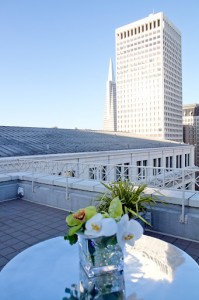 Just back, exhausted and exhilarated from Tales of the Cocktail in New Orleans (event recap and Nola reviews soon to come), two of my favorite San Francisco events all year are underway. This week it's SF Chefs, essentially SF's Food and Wine Classic, with Union Square magically tented housing the Bay Area's top chefs, wine and cocktails, seminars, parties, cooking competitions and tastings rounding things out. Hope to see you under the tent? Here is my coverage of past years.
Right on its heels, August 10-12, is Outside Lands, one of the country's top music festivals in Golden Gate Park, combining some of my greatest loves: music and food. Last year, Outside Lands' wine tent appealed to wine aficionados with small, under-the-radar producers and savvy-cool set up under the wine tent. This year, they wisely add Beer Lands, including OC's fantastic The Bruery and locals like Linden Street, while none other than Dave McLean of Magnolia Brewery collaborated on the lineup. Hoping for Spirit/Cocktail Lands next year? My band, food and wine pairings from last year in the Guardian.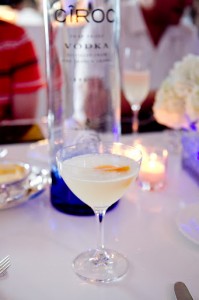 As for the accompanying photos, they're from one of those unforgettable, random nights, where I recenty dined in the Presidential Suite in Nob Hill's Ritz-Carlton with Sean "Diddy" Combs (who represents Ciroc), enjoying dinner paired with well-crafted Ciroc cocktails.
Top Tastes – Maverick: At age seven, the Mission's Maverick is better than ever, with new chef and evolved, regional American dishes with "New Southern" touches.
Around the Bay – Weekend in Guerneville: Dancing under the stars at a roadhouse amongst the redwoods, dining gourmet at Big Bottom Market – you can do both in Sonoma County's Guerneville.
Wandering Traveler – Portland Cocktails: Recent travels through Portland, part three of four focuses on, what else? Portland's vibrant cocktail scene.
Imbiber – Madeira: A recent tasting featuring an unsung fortified wine hero, Madeira.
I'd love your feedback on any spots visited from my site. As your personal concierge who tells it to you like a good friend would, I also create personalized itineraries: trips, meals, explorations (under "Services").
Guiding you to the perfect spot,
Virginia
Follow me on Twitter: http://twitter.com/ThePerfectSpot

Recent entries in my Bay Guardian column:
Collaborative Fine Dining Chef Dinners
** At 7 Years, Maverick is Better than Ever
Bar Talent & Rare Bourbon Barrels on 16th St.
**Southern Taste Adventures in Louisville, KY

**Unless otherwise noted, all photos by Virginia Miller**