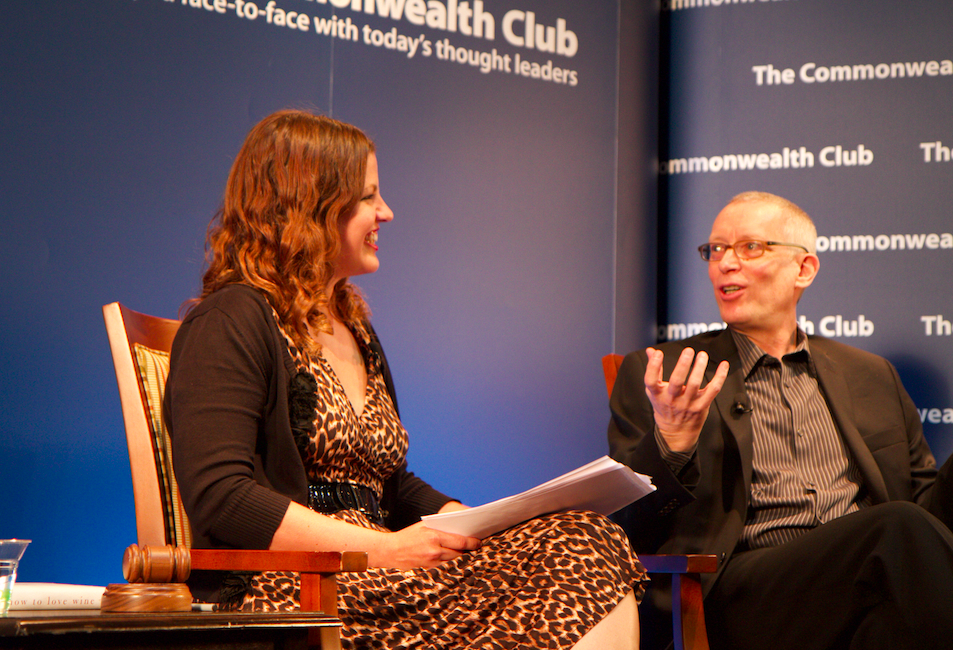 My consulting and classes site: http://virginia-miller.com.
With over 10 years of professional experience as an editor/writer/content vice president and consultant/concierge, I've spent over 18 years eating at 600+ restaurants and bars each year around the globe, recently passing the 10,000 mark. My bio and background here.
Traveling to over 30 countries (some mulitple times), I've dug deep into regional cuisines, Michelin-starred restaurants, street food, coffees, farms, distilleries, wineries, breweries, cideries and bars in each. I'm deeply-connected in the food and drink industry globally, having studied and interacted with the experts firsthand.
I am available for multiple services utilizing my vast "on the ground" research. Please email me at virginia[at]theperfectspotsf.com or contact me via this form with your requests, to discuss rates and availability.
Testimonials
"Your help was above and beyond and really positioned me for success." — Francine Cohen, Founder at insidefandb.com, NYC
"Our wine and beer sales went almost double after Virginia consulted for our restaurant. She is very stable and reliable, too." — Joe Lin, Owner/Chef, Pesce e Riso, San Francisco
"No one knows the Bay Area restaurant scene quite like Virginia Miller. She's fastidious in her research and thorough in amassing a braintrust of the flavors and shakers making food exciting here now in her food writing. Plus, her knowledge and experience with spirits and cocktails has made her a sought after expert, judge and palate mixologists trust. She's never content to stay in the status quo but constantly challenges herself to push beyond the known entities and find the hidden gems. Her taste matters to readers around the world as she has continued to push boundaries to include the gastronomic landscape of other cities than merely the one she calls home. Virginia is the tasting guide you want at your table." — Annelies Zijderveld, Food Writer and Author of Steeped: Recipes Infused with Tea
"The Perfect Spot is my must-check resource site before attempting to navigate the choppy waters of commercial food and drink establishments. I'm lucky enough to be based in the San Francisco Bay Area along with the site, but I have used TPS as a gastronomical guide for cites all over the US and abroad. Though I certainly read other opinions on food/drink, Virginia Miller's is the ONLY opinion I trust implicitly. Simply put, she has never steered me wrong." — "Lippy" Michael Lipman, Bay Area host of the "Tequila Whisperer" live webcast: www.tequilawhisperer.com
COMPANY CLASSES & TASTINGS
At companies like Google, tech and law firms, employee teambuilding events and in private homes of Silicon Valley entrepreneurs, I've led casual classes and tastings in subjects like:
What is Whisk(e)y? — An overview of all categories of whisk(e)y, from bourbon to rye, Japanese to Scotch, tasting examples of each and learning key facts to speak knowledgeably about all categories of whisk(e)y.
Cocktail History, Past & Present — Talking about the cocktail renaissance of the last 15-20 years, how it mirrors cocktail history from the 1800s-1900s and what is happening locally, nationally and internationally in cocktails.
You Can Learn to Eat Everything — Based off an feature article I wrote during my time as Zagat Editor, I lead a group discussion on training your palate with stories on how I evolved my palate to love foods I once hated and why it is possible to eat everything.
Unique Spirits — We know gin, whisk(e)y, vodka, tequila… but what about aquavit, eaux de vie, schnaps, genepy/i, amari, genever/corenwyn, aguardiente and other spirits with centuries of history in countries around the globe? An overview of weird and wonderfully unique spirits.
Regional Differences in Southern Food — BBQ is not just barbecue and Southern food is not merely soul food. I tell stories from my multiple BBQ road trips and Southern food studies across the South, explain key differences between Low Country, Cajun, Creole, Gullah and other Southern regional cuisines.
Cuisine Deep Dive — Examples: What is Peruvian cuisine? How Japanese and Chinese influences make Peruvian cuisine the most complex South American cuisine. The glories of Italy: digging into regional food, wine and spirits across the country.
Virginia's experiences are highly customizable with hundreds of possible variations. At additional costs per person, classes can paired with themed bites in partnership with local eateries/restaurants or bottles of spirits, sake or wine. 
RESTAURANT & BAR CONSULTING
Having personally visited over 10,000 restaurants and over 20,000 bars around the globe, including many of the World's 50 Best and Michelin-starred restaurants globally and James Beard-winning nationally, I bring context and deep knowledge both locally (Bay Area/NorCal), nationally and internationally in restaurants, bars, distilling and all categories of drink.
Providing overall feedback on drink menus, I can speak directly to guest experiences and trends across cities and countries. Utilizing a bar/restaurant's drink suppliers catalogs, I make recommends on stronger bottle and by-the-glass options to make a menu sell more and reach a more diverse, savvy consumer base. In addition, I can rewrite menus and train staff on how to best sell these menus using key words and talking points.
Example: For Alba Rays restaurant and bar in San Francisco, I created a cocktail menu of rare (old and new) New Orleans cocktails with my own twist, honed the recipes with the bar manager, wrote the menu and trained the staff on the context and history of the menu and how to best talk about it to diners and bar customers. Eater mentioned the special menu here.
FOOD & DRINK TOURS
I guest host on food/drink trips like Adios Travel's food and drink culinary tour in Cusco, Peru.
I've written and crafted the Haight-Ashbury food, drink and history tour for Avital Tours, down to creating menu collaborations with local businesses. I also guest hosted the tour launch.
JUDGING
As the West North America Chairperson for Worlds 50 Best Restaurants, I choose all judges in the region. More on the Academy Chair and voting process here.
I'm a judge in some of the biggest awards internationally in food and drink, both confidential and publicly known. My judging roles include The GGRA's Saucy Awards, Tales of the Cocktail's international Spirited Awards, Good Food Awards, and blind judging spirits (now a lead judge) for nearly a decade for ADI's annual Judging of American Craft Spirits, and judging spirits at International Wine & Spirits (IWSC) in England.
I've been a judge in a few hundred cocktail, spirits, dining, coffee, food (from sausage to cheese) and cooking competitions from Mexico City to Hawaii for over a decade.
SPEAKING
I have interviewed and moderated panels before a live audience and via podcast for the likes of Commonwealth Club, including interviewing NY Times wine writer Eric Asimov before a live audience (listen here) and moderating a panel of distillers (listen here). At Google, I've interviewed NY Times cocktail and spirits writer, Robert Simonson (watch here).
As part of Anchor Brewery & Distilling's international interview video series created by Alan Kropf, I was interviewed for their hour-long video series here.
TV
I've been hand-picked multiple times for TV auditions, including being the final choice and part of a sizzle reel for a confidential show concept for networks like Travel Channel and Food Network. I've appeared in a San Francisco episode of the Cooking Channel's Best in Chow with host Chris Nannarone (review here).
CONTENT CURATION & EDITING in Food Tech

As national editor and VP of content at Table8, I curated hand-picked restaurant lists in our app for over 15 cities and counting, internationally and nationally, overseeing a team of 15+ people to input all restaurant data in my specified categories. With the company's founder, I created a unique restaurant rating system combining critic and user reviews and ratings. As editor, I chose and managed writers in each city, managing content to a steadily growing readership each month.