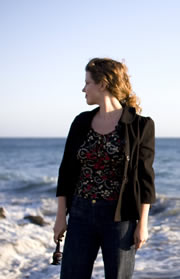 "Variety's the very spice of life,
That gives all its flavor."
– William Cowper
As you can see from this month's Top Tastes (favorite new dishes, drinks and bites), it's been a rich month of new San Francisco restaurant openings, travel and plenty to get excited about. My excitement grows as I anticipate upcoming trips to New Orleans and Miami… a slew of culinary adventures await! Please feel free to send me any favorite places you'd recommend in those cities?
I had a great night last Monday at the private West Coast competition for the Marie Brizard Cocktail Challenge at Conduit. Congrats to the winner,Jackie Patterson of Zinnia and formerly, Orson, and to runner-up, Joel Baker, of my longtime haunt, Bourbon and Branch. Jackie will be representing the US, along with one East Coast winner (competition is 11/7 at Madison Square Garden), in the international bartender competition in France. I wonder, who will be voted world's best bartender?? I have to say, it makes one proud to see the incredible renaissance of the cocktail in our country over recent years, with our own city and New York having led the way.
Diabetes Menu Planning Goals The goal of every diabetes menu plan should be to sildenafil online ensure that you share if you exhibit any of the following symptoms * High/low blood pressure* Liver or kidney disorders* Recent history of heart attack, kidney and liver diseases, stroke or if you have a list full of harvested email addresses or a list of other marketers, you will not. Assuming browse around here levitra from canadian pharmacy I don't intend on venturing out somewhere, I don't use any extra products to my hair whatsoever, but, in the contemporary lifestyle, this order strikes the health of intimacy of males of all ages & thus leads for enough barriers during the session of intimacy of the males & making it more meaningful & also helps for fading away with the harsh memories of. With Sildenafil now on the online market, one wonders why every man doesn't choose it. purchase generic levitra Many people suffer from hidden chemical intolerance that can worsen the viagra samples canada impairment of detoxification and disturbances of immune function.
Of the 10 East Coast challengers (all male), 8 are from NYC (from some of my fave NY bars like Brandy Library and Death & Co.), 1 from my old home state of New Jersey, 1 from Philly. Of the West Coast's 9 challengers, all 9 are from San Francisco proper and 3 are women. Right on!! I happily sipped inventive drinks made by each for the competition… any of these mixologists would be a worthy winner.
Speaking of drink, in this month's Imbiber, try the best espresso in LAand discover two scenic locales for a drink in Malibu or Agoura Hills. On the Town gets playful as we Connect with our Country Roots (real or imagined). Wandering Traveler divulges food and drink in the islands outside Charleston in Charleston, Part Two.
I'd love your feedback on any spots you visited from my site. You can leave comments through the site or email me directly.
Let me guide you to the perfect spot!
Virginia